Six Must-follow Tips To Make Your Ecommerce Business Successful
Ecommerce industry is one of the fastest-growing markets in the world. With the current market size of $35 billion, the Indian eCommerce industry will grow at a 25% CAGR over the next few years and likely to touch around $100 billion in the next 2-3 years will making it one of the largest online retail markets in the world.
Ecommerce Industry in India is at a developing stage and owing to the huge Internet penetration scope there is enough room for new customers to buy online and gain a significant space to take advantage later at the time of the matured market.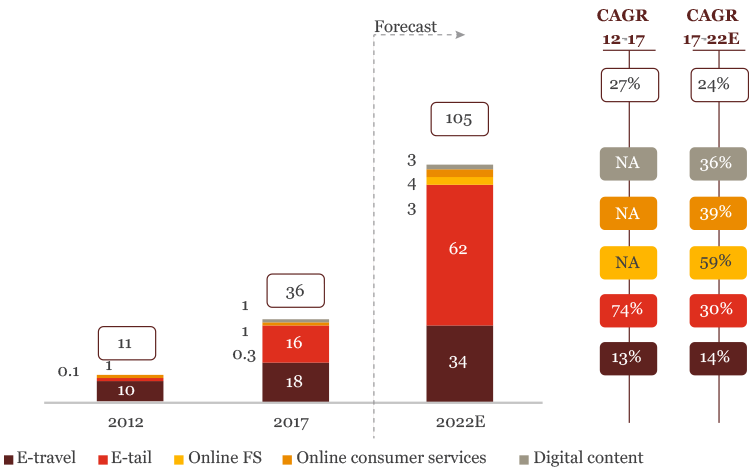 However, it is not quite easy to start an ecommerce business and make it successful, as there are already many players offering multiple products and achieved credibility among customers but still running into loss. So, you also need to be very cautious to launch an eCommerce business and make it successful. Check below six must-follow tips to know how to make your eCommerce business successful.
Six Tips For Running A Successful E-Commerce Business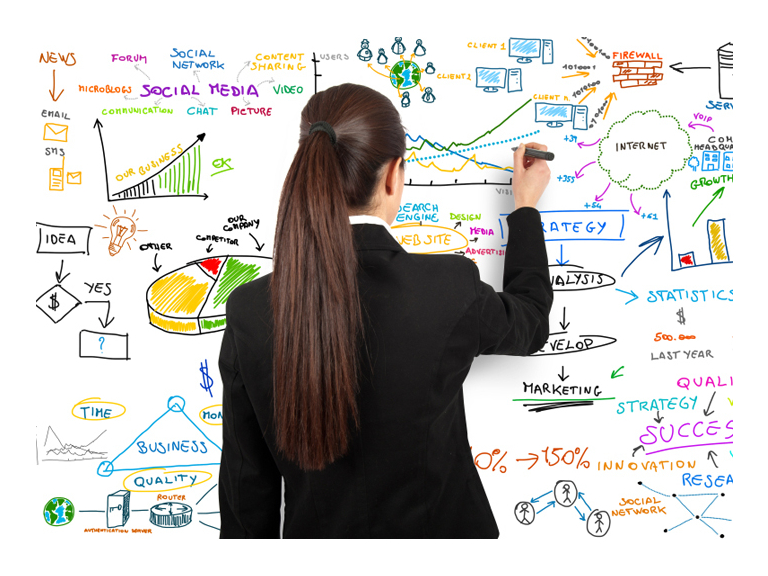 #1 Create an Efficient Online Platform
To buy products, people visit online stores which should be efficient to handle different types of visitors at a time. Hence, choose the right CMS to build the online store that can provide visitors a user-friendly platform to sort and buy products.
Create an ecommerce website using most expedient CMS – Magneto to debut your online presence with scalability to expand in future. Put useful and relevant contents, with creative designs and efficient payment integration and options (such as https://fastspring.com/global-payments/) to run smoothly.
#2 Creative Design and Quality Graphics
After landing on an ecommerce website, customers become impressed by its design layout and magnificent graphics representing its true picture of insight.
Hence, the design of a website should have professional look with high quality pictures of every product from different angles will help to make good impression among visitors and attract new customers.
Also Read: Top 5 Advantages of Using Responsive Website Design
#3 Carry Out Online Marketing with SEO
Competition is everywhere, and success in business is not possible without marketing, hence, as soon as your website is ready, start online promotional activities.
SEO is the best online marketing technique used to optimize various pages to make it search engine friendly. SEO, PPC and SMO all helps to improve pages ranks on various site including ecommerce websites and online stores.
Also Read: How to Start SEO for a Website?
#4 Optimize Website for Mobile Users
With the rise of smartphone users and low-cost available internet services worldwide, it is very important to target mobile users also and make new customers.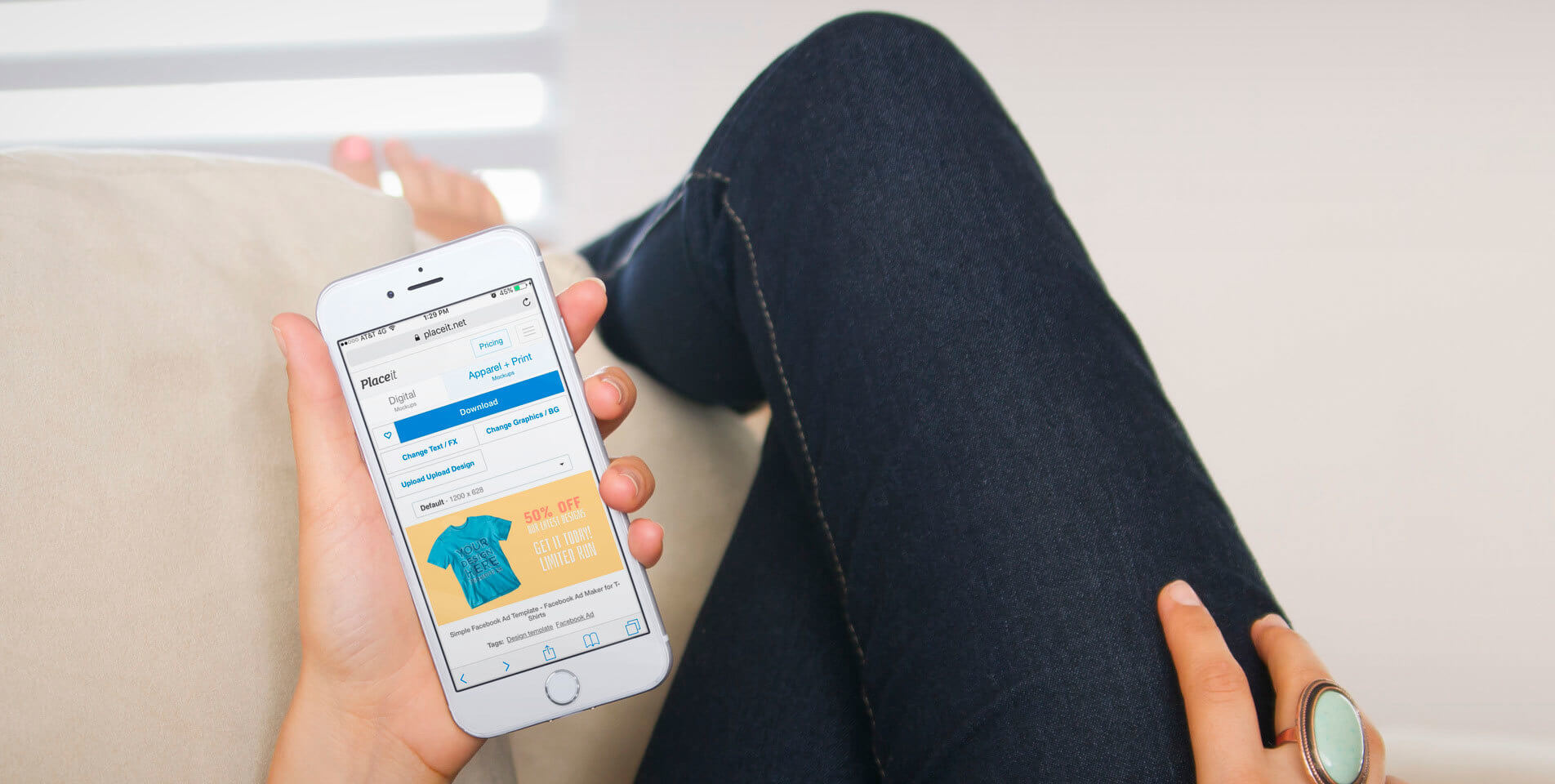 People are buying products from their smartphones and with the availability of low cost smartphones and internet services the number of users surging rapidly. Hence, optimize your online store for mobiles and increase the frequency of visitors. One way you might consider making the online experience easier is by having secure ach check processing, and other safe payment processing in place, so possibly numerous people could purchase from your business.
Also Read: Importance of Mobile Apps in the Modern Business Environment
#5 Compete with Timely Products Delivery
The major drawback with online shopping is that you can't get products immediately even you paid for them in advance. Because it takes time to verify the purchase orders, organize packaging and deliver products at the desired location.
And you can take chance to win you customers trust by delivering products timely. Tie-up with quick delivery logistic companies and supply products timely.
#6 Give Promotional Offers and Deals
Customers always look for exciting offers and lucrative deals to buy products. They wait for the festival offers to get the most profitable deals at minimum cost.
You should give offers and run promotional offers from time-to-time or at especial occasions to attract customers. Though, it will decrease your bottom margins but will also increase revenue of your online store in the long-run.
Ecommerce giants are the industry leaders and competing with them is really difficult, especially if you are new in this in the industry. However, if you are focusing into a particular product or services and follow an aggressive digital marketing strategy you can make your eCommerce business run successfully.
Kylie Jenner: A Self-made Youngest Ever Billionaire with Brain and Beauty
Business Empire or establishment inherited from family is not a bigger thing, as there are many billionaires around the world have a fortune from such sources. But becoming a business tycoon yourself at an early age is really an achievement in life appreciable among the people across the world and also become a matter of discussion among youngsters as an inspiration to do something like that and become an iconic personality.
Kylie Jenner is the youngest member of Kardashian family, has become the world's youngest ever billionaire at the age of just 21 with an estimated fortune of $1 billion. She has achieved this ten-figure fortune at a younger age even earlier than Facebook co-founder Mark Zuckerberg who gained this much of wealth at the age of 23.
Who is Kylie Jenner?
Born in 1997 Los Angeles, California, Kylie Jenner is an American reality television personality, model, socialite, social media personality and entrepreneur.
She is member of Kardashian family and youngest daughter of Caitlyn Jenner and Kris Jenner. She has an older sister, Kendall, three older half-sisters, Kourtney, Kim Kardashian and Khloé Kardashian, and one older half-brother, Rob and three older half-brothers.
Jenner is currently in a relationship with rapper Travis Scott, with whom she has a cute daughter born in February 2018 and earlier she has also dated rapper Tyga between 2014-17.
What is Kylie Jenner's Business?
I'm sure you would be eagerly interested to know what is the name of Kylie Jenner's business. Let me tell you, she has debuted in 2015 with ladies makeups kit company named Kylie Cosmetics by selling $29 lip kits online containing matching matte liquid lipstick and matching lip liner through Ulta's 1,000-plus stores. And within the next six weeks, Kylie Cosmetics sold $54.5 million worth of products in Ulta.
How Kylie Become Billionaire and What is Kylie Jenner Net Worth?
However, with the expansion of Ulta, Kylie Cosmetics' revenue climbed 9% last year to an estimated $360 million. And with such growth opportunities, the valuation of Kylie's company also surged well with higher sales growth. And as per the Forbes, despite using a conservative multiple from the booming makeup industry the valuation of her company is worth between $900 million-to-$1 billion in which Kylie has 100% ownership.
Though, as per the Forbes Jenner's wealth estimates comes in its annual ranking of the world's billionaires. And as per the Forbes rich list 2019 it has been found that the total number of billionaires declined over the past year from 2,208 to 2,153, in which Kylie ranked at number 2,057 who also earned money from endorsements and appearances on cable TV's Keeping Up with the Kardashians broadcasted on Hayu.
How Kylie Cosmetics Started?
Kylie has already public appearance since she made her debut on TV reality show Keeping Up with the Kardashians almost a decade ago when she was around 10 year old. Jenner has founded her cosmetic business in 2015 and at that time she had only seven full-time staff which was totally outsourced to other company.
Actually, Kylie does not need to have worry about the finances requirements in her business or to meet the day-to-day expenses or management of her 12 staff in which five were part-time employees. The manufacturing and packaging works is outsourced to Seed Beauty, a private-label producer in nearby Oxnard, California.
While on the other hand, sales and other expenses are handled by online merchant Shopify. Her mother Kris Jenner who was responsible to manage all her children's financial operations. Kris, takes care of all the finance and PR in exchange of that she was getting paid 10% management fee she charge from all of her kids.
Kylie who has significant exposure through TV reality shows also secure modelling work with brands like Topshop. Though, at that time she has struggled a lot to decide what do with her life and then her thoughts turned into a lips through lipsticks.
She trademarked her brand with the slogan "Kylie Lip Kits… for the perfect pout" two years before starting her company with $250,000 of cash she had earned through her modelling and TV reality shows performances in Hollywood.
Her thought of setting up this lipstick business came up when she was around 15 year old as she has been obsessed with lipstick makeup. As per Jenner, she said "I could never find a lip liner and a lipstick that were the perfect match her. So that's where she came with an idea to create my own product of lipsticks range.
Initially she was nervous that sales might not be encouraging when website first launched, so she use to call he mother and said 'Mom, I'm so scared. Do you think it's going to sell?' as I invested all my money into this business, including everything.
How Kylie Promoted her Cosmetic Company?
Kylie has utilize the social media platform very well and successfully managed to promote her company's products online. As a result, now most of Kylie Cosmetics' sales come directly from Jenner's social media accounts which also has become part of her daily lifestyle.
Currently, she has more than 129 million followers on her Instagram account and 26.7 million on Twitter. She is also one the most viewed account on Snapchat and is such an influencer that last year she just tweeted "sooo over" Snapchat that wiped off the stock market value of Snapchat more than $1 billion in a day.
Also Read: 7 Ways to Optimize Content for Social Media Posts
Now she announces the new product launches, previews new items and announces the Kylie Cosmetics shades she's wearing directly to the 175 million-plus follower across the social media platforms like Snapchat, Instagram, Facebook and Twitter.
The Power of Social Media
Kylie says "It's the power of social media, "I had such a strong reach before I was able to start anything." Meanwhile, Kylie Cosmetics launched in Ulta in 50 states, the customer's reaction was a real-life version of online sale where her initial kits sold out online in just few minutes. And customers became so wild as in some stores inventory gone out of stock which was much faster than the expectations of Ulta.
The paring of Ulta and Jenner is not only sensible but also profitable for both of them. Ulta store has a larger footprint than that of its closest competitor Sephora which is and expensive brand compare to other products like Kylie Cosmetics.
Though, Ulta provides an accessibility to a wide swath of America with standalone store of 714, more than Sephora. Meanwhile Ulta also needs the brand that don't need any marketing or promotions. As, so far such retailer hasn't spent a money on traditional marketing to launch the brand in stores.
But Kylie's ability to communicate with 120 million people in a snap influence lots of potential customers. As per the analysts, Kylie Cosmetics is mostly liked by younger customers through Ulta's doors, including the teenagers who usually don't have credit cards to shop online.
And while selling Jenner products in physical stores gives her a chance to reach people who would never bought her products online with the privileges to let them touch and feel before buying such products online.
What is her Future Plan for her Company?
She has done well and that was also necessary so far to take her brand at such level but now as per the equity research analyst at BMO Capital Markets, now Kylie has realized if she wants to get big she needs to expand her business with new partners.
Finally, she wants to grow her brand and needs her own store to make an individual presence. With this strategic marketing approach, Kylie Cosmetics grew rapidly and surged from zero to $307 million in sales within a year of launching.
But now the growth is not at that pace as despite adding 30 new products in 2017, including concealer and makeup brushes, and many more color combinations in 2018 her company managed only single-digit growth in 2017 to 2018.
So, as of now Jenner is dedicated on expanding her product range to include a setting powder, and bringing eyeshadows, powders and bronzers to Ulta. And while launching these new products she will keep her social media promotion strategy like before and share everything on such platforms to keep delighted her millions of fans.
It is not the first time Ulta store has helped a brand to become popular. In 2010 IT Cosmetics, co-founded by Jamie Kern Lima also entered Ulta in 2012 and managed to achieve the sales of $117 million by 2014 which was later acquired by L'Oréal in cash deal of $1.2 billion to completely exit from this business.
But Jenner will not follow this route to sell her cosmetic business to any bigger brand, as her mother is interested to explore such kind of business that made Kylie a youngest selfie-made billionaire at age of 21 which is one the best example of brain with beauty.