How To Engage Customers Through Content: Six Ideas
Putting simply written texts, blogs, videos and images is not enough to attract customers, you need to make it engaging so that visitors can stay on the website for a longer time or compel them to share it with others. "Content is King" – that drives online visitors on your website, invite them to read your blog or watch videos with the prospects to convert them into a profitable customer and grow your business online.
Though, it is not easy to keep customers engaged with contents, so you should learn how to engage them with content so that they keep visiting regularly on your website and become a loyal customer. Read below engaging content ideas to attract large group of customers on your website or blog and improve the site visibility among the online audience.
Six Content Engagement Strategy for Online Readers
#1 Write in Easy to Comprehend Layout
Writing informally using industry jargon can make difficult to understand the meaning of articles or blogs. Write-down contents in easy to comprehend formats so that various classes of readers can easily understand the sense and make the best use of that. While writing blogs or similar posts, use short paragraphs, given them suitable headings or lists and highlight bullet points to make it more comprehensible.
#2 Use Relevant Photos or Reflective Images
"A picture depicts thousand words" – Posting blogs or articles barely seems like a sea of verbosity, and will not give any impression until you read the topic. Relevant images tell the whole story at glance and as per the survey, higher number of people respond to visual contents compare to written texts. Hence, make sure to upload the most suitable and engaging photos or picture along with the blog and articles.
Also Read: Why Content Marketing is Important for Your Business?
#3 Quality works Better than Quantity
Quality of contents plays a major role in engaging quality visitors. Lengthy articles with unnecessary passages will not impress readers instead they feel tedious for reading similar stuff. Post unique and quality contents including quality images, videos or infographics having limited editions but quality materials that will be helpful for online visitors.
#4 Respond Comments and Reviews
Two-way conversation is important in content marketing, hence, participate in online discussions, respond to comments and answer the reviews of visitors. This type of online activities on your website will keep site visitors engaged and could be the best source to solve several queries of the customers with the assurance to not arise such problems in the future.
#5 Content Sharing with Social Interaction
Engaging contents encourage visitors to share it with others, and nowadays social media is one of the best online platforms to engage a large group of customers. Each time your contents shared on such platforms attracts more visitors from different locations. Contents are the only sources on social media to interact people with quick sharing option.
Also Read: 7 Ways to Optimize Content for Social Media Posts
#6 Mobile Platform OS Optimized Contents
Affordable internet accessibility and featured smartphones allow people keep themselves connected with emails, social media and other internet based services. Large customers check mails, browse sites, watch videos and access various online contents on their mobile phones, tablets or other portable devices more often.
Further, the frequency of mobile use will rise in the near future. Thus, optimize your website as per the mobile operating system compatibility to engage more number of visitors and grow your online business with more opportunities in the near future.
Also Read: Importance of Mobile Apps in the Modern Business Environment
What is Social Media Content Moderation; How it Works & Why it is Important?
Social media is one of the most widely accessible online platforms people use to share their personal views, opinions and express their feeling with few show-offs of their social life with their friends. And now it is also used for business promotions and commercial activities, to engage users and target more customers.
On social networking sites, users can freely upload anything on their wall posts that can be viewed by the other users. And taking the advantages of uploading the contents freely, and sharing among the large group of audience, few people are making misuse of such online platforms and post objectionable contents.
Hence, controlling such offensive content is important to keep normal users away from such things. The objectionable contents could be anything like nude pictures, videos and images of violence and sexuality etc. disturbing for different age groups people from a different section of our society.
Content Moderation Services
Content moderation is the way we can control such content from online platforms. Actually, such offensive contents are closely monitored by the experts or you can say, content moderators, who check them and allow or remove if found objectionable.
And dedicated team called, social media content moderators especially the contents on social media networking sites like Facebook & Twitter etc. monitor the contents uploaded and moderate the same before making live of the platform.
What is Social Media Content Moderation?
The contents posted on social media networking sites are moderated through social media content moderation services. Moderating the user-generated content on social media platforms is known as social media moderation. And people who are doing this job dedicatedly are known as social media moderators or you can say the designated community members of the social media platforms.
How does Social Media Content Moderation work?
When a user uploads the content it is automatically reviewed by the AI-based content moderation system. And if anything found objectionable, either it is removed or sent to the community for approval. And when it comes to social media content moderators, it is thoroughly checked to make it visible to everyone or removed from the user's account with additional action like blocking the user with a warning.
Content Moderation in Social Media
Content moderation in social media is used to monitor the different types of content uploaded on Facebook, Twitter, LinkedIn, Tumbler, Instagram, TikTok, YouTube and various other websites. And there are different types of content moderation techniques used to moderate the contents. In social media moderation, few contents are approved after uploading and few are moderated before getting live.
Types of Contents Moderated on Social Media Platforms
Apart from images and videos of violence, few spammers, also post sexual or nudity related contents like, sexual activities, pornography, offensive signs, stripped images of people, especially females with revealing dresses and erotic gestures that are against the community of the social media websites.
And few social media platforms are also against the various other contents like weapons, including guns, drugs, alcohol and disturbing crime scenes. All such contents are mainly moderated through social media moderation companies with quick and effective action to remove before it becomes viral.
Moderation Techniques for Social Media Content
There are multiple techniques to moderate social media content. Pre-moderation, post-moderation, reactive moderation and user-only moderation are the major types of content moderation techniques used to control the spam contents and make such platforms neat and clean for the end-users.
In pre-moderation, contents posted undergoes for the reviews to check whether it is appropriate for the other users or not. While in post moderation, users are allowed to post the contents online on a real-time basis, and then filter out the inappropriate contents once discovered that it violates the social media community's or against the rules and policies of the social media community.      
In reactive moderation, users participate in flagging down the inappropriate content posted online. And this process is usually applied comment sections where the offensive contents, abusive comments, and words seem bullying, and arguments are being monitored by the moderators to make it clean.
Similarly, in user-only moderation users to determine whether the UGC is appropriate or not. If a post is reported or seen as inappropriate several times, then the content will automatically be hidden. And the best part of this moderation technique is, owing to the user only moderation, there is no added cost of hiring the content moderator to moderate such contents, as it is done them without anyone's help.    
Why Social Media Content Moderation is Important?
Moderating the content on social media websites is important, as now such platforms are used to promote the business, products and brands and such spam contents can disappoint other customers and discourage them to either stay away from such platforms or minimize the use of social media sites.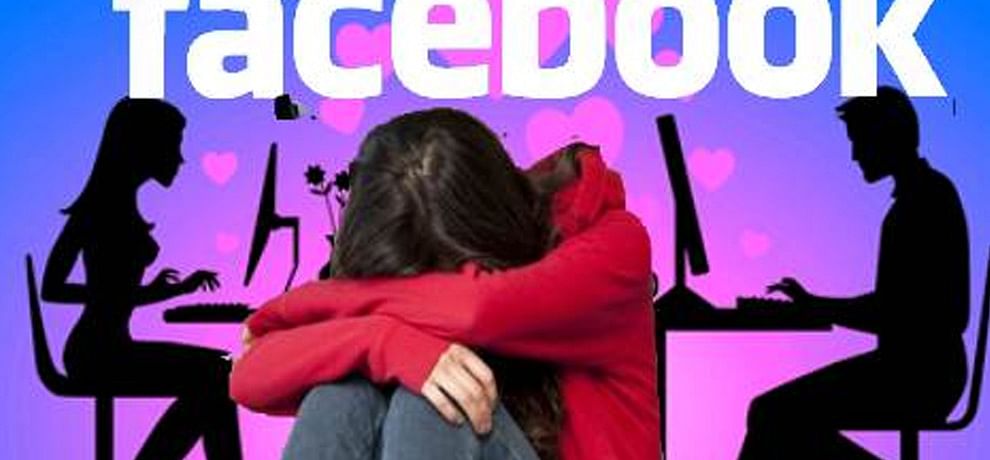 Another reason behind moderating the content on social media platforms is that moderators also get the chance to directly interact with the users and they can get the feedback about the company, brand or products to improve the services and after-sales customer support for better reputation in the market.
The importance of content moderation on social platforms also lies beyond the business purposes. Controlling the spam contents is more important, so that common people don't see such contents, especially underage people, who become addicted to watching pornography and such explicit content.   
With live content moderation service, such images or videos are removed immediately from the social platform, helping every age population to stay away from such contents or people also avoid watching such things publicly, which makes them embarrass in various situations when noticed by others.      
Social Media Moderation Companies to Moderate Unwanted Contents
Though, social media networking sites have their own moderation team to keep an eye on such contents and remove them before going live. But there are a large number of contents uploaded every minute globally, makes challenging for them to handle the huge amount of spam contents at a time.
Hence, social media moderation companies do this job for social networking sites and remove unwanted content with quick and effective action. These professional companies have well-trained and highly experienced social media moderators to react quickly to conversations about your business and also monitor and analyze the spam contents at the same time tracking social media campaign activities.
How to Make Money Online with Google Adsense and Pay Per Click?
Apart from selling goods and services, you can earn money by providing ad space on your website. Have you ever notice banner advertisements running at the corner of a website? That is an online ad the site owner earns money every time a visitor click and lands on the targeted page. And you can also earn from this online source.
However, it is not so easily attainable to attract such online ads, because it is shown by search engine's algorithms as per the recent searching history on a particular topic.
How Google Adwords Works?
These ads are sponsored by the products seller with the prospects to attract valuable visitors. And you can also take advantage of your website to make money if you have a significant number of quality visitors on regular basis and rank a good position on the search engines.
Any website, online portal including blogs or personal social network profile page – all can get paid advertisers to promote their product or services. These promos are actually displayed by the search engines as per the searching queries and search history of online visitors. You need to verify and use your Google Adsense account for displaying such ads.
Also Read: Pay Per Click – What is it and How Does it Work?
You can also earn money with pay per click which allows site owners to show the ads and earn money every time a visitor hits with the cursor. If your website has a good page rank and huge traffic of daily visitors, you can earn extra revenue besides selling your own products or services. Find here how to make money with Google adsense read the guidelines below.
Have a Well-organized Website or Blog
First of all, to achieve a good page rank on search engines you should have a well-organized and content-rich website or blog site so that you can promote to achieve a considerable ranking in the eyes of search engines.
Rich contents, complete information of products and services with easy navigation and well-connected with social networking pages all are the qualities of a well-structured website.
Also Read: Why Use WordPress for Business Website or Blogging: 7 Reasons
However, you can also create a blog and update it with useful information to improve its ranking. As soon as your site becomes famous you can approach to search engines to show ads on your website and earn from digital marketing activities.
Use Google Adsense or Pay Per Click Service
To use Google Adsense you need to verify your Gmail account with Google and once, it is verified you can request to activate your adsense account and get a unique code that you can use ad various blank space on your website to show auto running ads.
When every time a visitor clicks at the targeted page your adsense account will earn some money and when reached specified amount it will be transferred into your bank account.
While in PPC Ads you can directly get your money into your account as the payment option received every time a visitor click on the ad appears on a website. The ad sponsor pays for every click and site owner get on every hit, higher the traffic on your site enjoys a higher click rate and it's also subject to the attractiveness of banners and its look.
To earn from PPC Ads you also need to create an eye-catching and excellent banner that can attract huge online guests looking for such products or services. Search engines track their searching history and present relevant ads accordingly on your website pages.
Online Promotions and Social Sharing
Merely posting the contents is not enough to attract visitors on your website, you need to share the contents on various online platforms like social media and other portals where people can be encouraged to read such contents with chances to click on such ads.
Social media sharing is important to increase the visibility of your content and invite the people to read useful stuff on your website. Once they become regular reader your chances to earn money from per click increases with an increasing number of visitors. To promote your content you can also adopt various online promotional strategies like SEO and SMO to promote your blog site and engage the number of visitors.
Also Read: How To Engage Customers Through Content: Six Ideas
Benefits of PPC or Google Ads
PPC ads running on websites presumed as a good rank sites on search engines and when a new visitor comes it makes an impression of visiting a reputed place where a large number of folks hit regularly and looking such ads encourage them to click and visit the page. Compare to SEO, in the short term it attracts more online visitors.
Also Read: SEO vs PPC: Which One is Better for Your Business?
And as soon as they visit and recommend more people to join, the traffic surge turns the chances of higher clicks on ads. Your rate of per click will also become expensive and you will earn more revenue from this online funded campaign without too much effort.
Though, some of the site owners avoid inviting such online ads despite a good page rank, because they don't want to distract the visitor's attention or it becomes irritating to notice banners running next to the article or information they are reading. But most of the websites have enough space which can be utilized to make money with pay per click.
5 Reasons Why Social Media Is Good For Your Business
Social Media – A one of the most widely used communication and networking site allowing different types of people to join and share their personal feelings and other emotional states.
And owing to rise of the huge number of users across the globe, the popularity of the social platform is also providing an opportunity for business owners to tab this market to promote their product and services with a better option of targeting potential customers as per their business prospects.
Social media has now become a wide platform for marketing to find niche customers with better prospects of business leads and the advantage of promoting the brand name among the audience.
It helps to connect people online and social media marketing services is an online marketing service that helps to attract online customers with lucrative business leads. And it is playing an important role in business with the rewarding opportunity in various segments across the world.
5 Reasons Why Social Media is Important for Business
#1 Attract Existing Customers
It allows creating a business page and invites existing customers of the company to join or follow them and keep themselves updated with the latest products or services introduced by the company into the market.
Also Read: Six Tips for Social Media Optimization
And as soon as the user bases increases, more number of people joins that becomes the direct source of communication to interact with the right audience and influence them to buy their product or services with the better communication from any location at a lower cost.
#2 The Podium of Customer Engagement
Social media is the right and most suitable point for customer engagement. The members can easily interact with each other and share their views with options to give their feedback or ask personalized queries as per their perspective.
Customer engagement is very important to build a network of the audience and social media is the right podium for social engagement.
Also Read: 7 Ways to Optimize Content for Social Media Posts
3# Easy Reputation Management
Blue-chip organizations also very much concern about the reputation of the company to sustain the goodwill of the company in the market. Interact with customers directly and resolve their grievances, monitor negative comments and remove them with a positive approach.
Monitor every activity of online audience what they are saying about your company or what kind of perception they have about the brand name or about the whole organization with real-time update of each action. You might want to look up reputation management companies who could help you effectively manage any negative reviews, and improve and repair your repute.
Plus take full advantage of social media influencers that can help to promote your brand and gain you more followers through their larger platform. These are influencers like Abby Wetherington who has a wide variety of content that attracts a bigger variety of consumers. Some of the most successful brands are the ones that utilize social media influencers to grow and maintain their brand.
#4 Show the Social Responsibility
The motive of social media optimization services is not only to improve the web pages of a website or improve the brand image of the company but it also provides an opportunity to show the social responsibility of company towards the society or for the people engaged in the same field.
Companies can promote social events or other activities which socially inspire the audience and encourage them to participate and appreciate the whole reputation of the company.
#5 Generate Positive Business Leads
Apart from social interaction, digital marketing companies providing social media marketing services also focus to generate leads to attract new business and increase the revenue. It also allows run online ads to promote the specific product or service with pay per click option as per the budget and need of the users.
The best part of running a campaign with social media is that, it is comparatively affordable and you can choose the audience as per the age, gender, location, education and working filed etc. These social sites also provide interactive insights and reports of each activity which helps to track the right customer with better analytical tools.
Also Read: Social Media and Digital Platforms: Business Opportunities for Us