7 Ways to Optimize Content for Social Media Posts
Creating a blog and updating contents is not enough to make it visible among audience who are in quest of reading these useful stuffs and also like to share with others. Nowadays social media is such a useful online platform to share or promote contents.
As your friend or acquaintances connected with on social media may share because you are associated with it, but the worth sharing would be when an unknown visitors encouraged to share with different peoples maximizing the visibility of your content.
And this could be possible only when your blog contents are worth enough to impress others and further encourage them to spread among their group members. To achieve this goal you have to make easy and optimize content for social media and for other platforms to provide an integrated facility on your blog portal which can help them to share valuable contents to keep inform about such topics without too much efforts.
Actually, you can optimize and make your blog contents shareable on social media platforms with few considerable easy steps to enable this facility and promote contents. Social media optimization services involve simply enabling useful plugins and integrate them for sharing. There are few efficient and effective ways given below to optimize and boost your content reach with social media and attract more visitors on your site.
7 Ways to Boost Your Content Reach with Social Media
#1 Understand Your Audience
If you are serious about sharing your contents, first, identify and understand your audience otherwise you can't focus what type of contents should be written for a specific field. Know the industry or sector and interest of customers they are looking to read about a particular topic and for that you need to keep reading topic related latest news.
#2 Captivating Headlines for Attractiveness
A headline is a key factor to attract readers at glance, eye-catching titles compel visitors to read the article and encourage for further sharing of social media content. The title should be long enough to be easily shareable and short enough to cover the essential matrix or entire blog and represent the true picture. And if possible make it like snippets to be tweetable on social platforms within the prescribed character limits with a short link.
Also Read: Six Tips for Social Media Optimization
#3 Attach Eye-catching Images/Graphics
As per the studies, contents with images gain higher attraction among readers, and this concept is very much applied for the social media platforms.
Actually, a picture tells thousand stories in one word, and an attractive image can be main factor to attract visitors to visit the blog page and read the contents. But make sure it should be relevant with the topic and sharable on social portals to encourage more readers to visit on your blog post and stay there while reading the contents.
#4 Link the Social Sharing Badges
As per the recent studies, websites or blogs having social media buttons generate more number of mentions compare to non-buttons. Adding social media badges with link buttons allows visitors to share your contents with one click. You can add these buttons along with the articles, blogs or other contents available on your website. This is a best social media marketing strategy in SMO that many online marketing experts don't know.
#5 Inviting Meta Titles Tags and Descriptions
Apart from search engine optimization, now SMO agencies, offering digital marketing services also use Meta tagging as a strategy to optimize the pages as per the search engines. Hence, make a unique but relevant title with brief description of every blog post which helps search engines to show a snapshot view and will also help readers to identify the topic and move ahead to click and read the entire contents.
Also Read: What is Content Marketing and Why it is Important?
#6 Encourage Readers with Call-to-Action
People read certain things and forget or think about how to follow it, encourage them to share with others. For strategic content marketing you can put call-to-action at the bottom or at end of the topic, so that they can also share it with others. It works and people love to take actions on pleased requests, it will not only help you increase the visibility of topics on social platforms but also help to improve the page rank of your website.
#7 Ensure the Quality of All Types of Contents
Content is King – hence to optimize the content for social media strategy you need to create your every blog in such a way that can be shared with others, so you should keep up the quality of contents at best level to encourage the readers. Always use high quality writing style and attach attractive images or videos to maintain the reputation of your blog and that can be sharable at various other social platforms.
Social Media and Digital Platforms: Business Opportunities for Us
Opportunities extant ubiquitously, hunters have to bang them to stay ahead in the race. Business opportunistic right now has better prospects with digital platforms like social media to upturn their presence to add more customers and ride their business at new heights.
As the trend shows, nowadays social media on digital platforms offers the best opportunity for online marketing and business promotions. As the name signifies, social means there would no room for personal or professional activities but with the rise of interaction among members, you can influence a large group of people at a different location for business promotions. Have a look at what are the business opportunities waiting for us on social and digital platforms you can opt to grow your business.
Opportunities for Us on Social Media and Digital Platforms
#1 Promote Products and Services
Despite social interaction, firms are exploiting it for marketing their products or services. Social platforms have now turned into highly communicating marketing channels allowing a lucrative opportunity for companies to promote their flagship products and services. Similarly, there are other digital platforms bestow to capitalize online promotional activities.
Also Read: Top Five Online Marketing Tips for Small Business Owners
#2 Wide Audience at Single Platform
Internet is becoming the need of upcoming generations including educated youth descent. And you will find all age group of populaces use digital media and social platforms to keep in touch with each other and communicate proactively.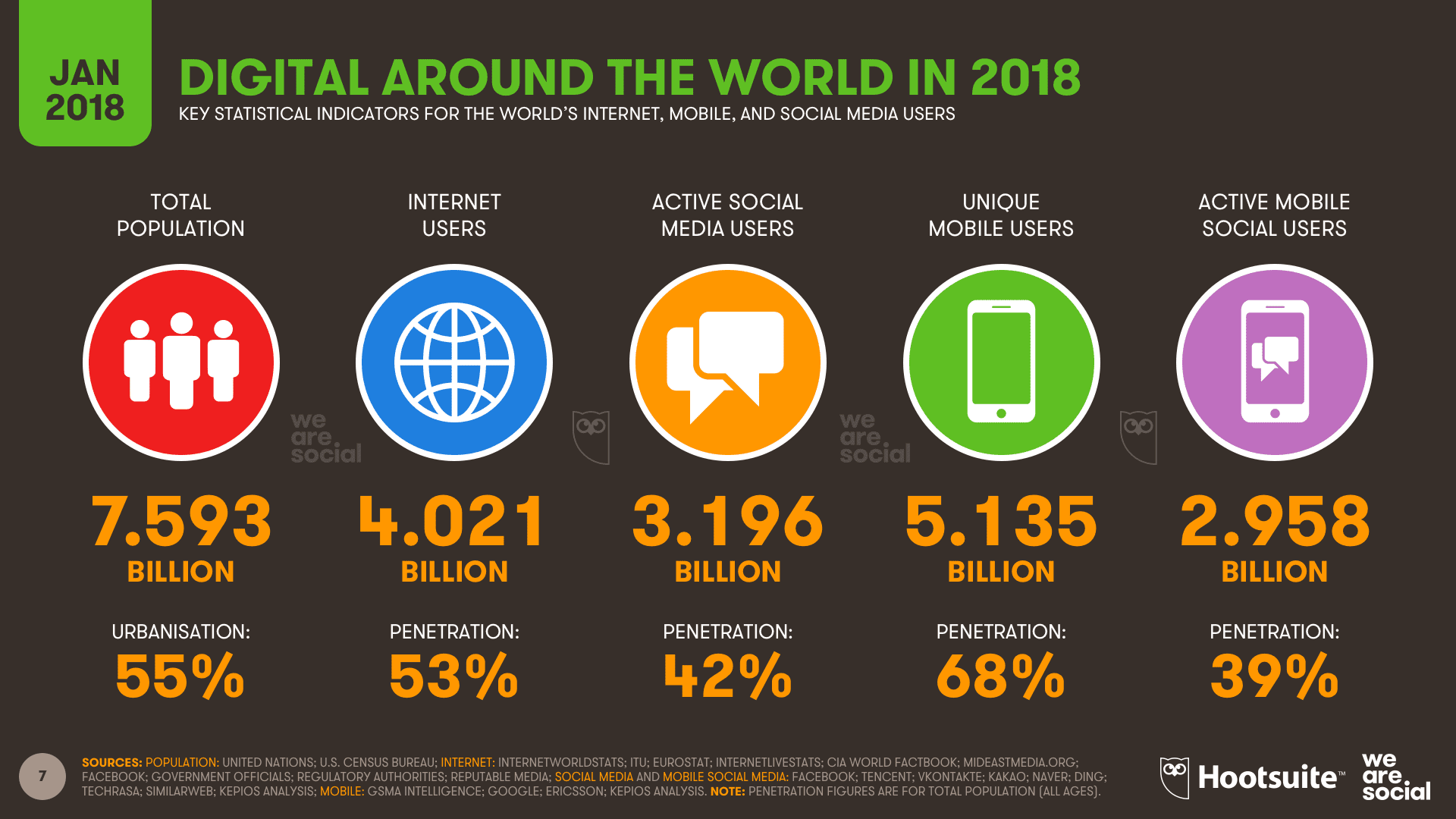 It is a stage of a wide audience at a single place where publishing something encourages most of them, as many people follow their friends, relatives or family members and many times their decisions also influenced by these guys.
#3 Branding of Company and Products
Strive every opportunity to enhance the brand awareness among the audience. These digital platforms expedite branding prospect either for the company itself or its flagship products.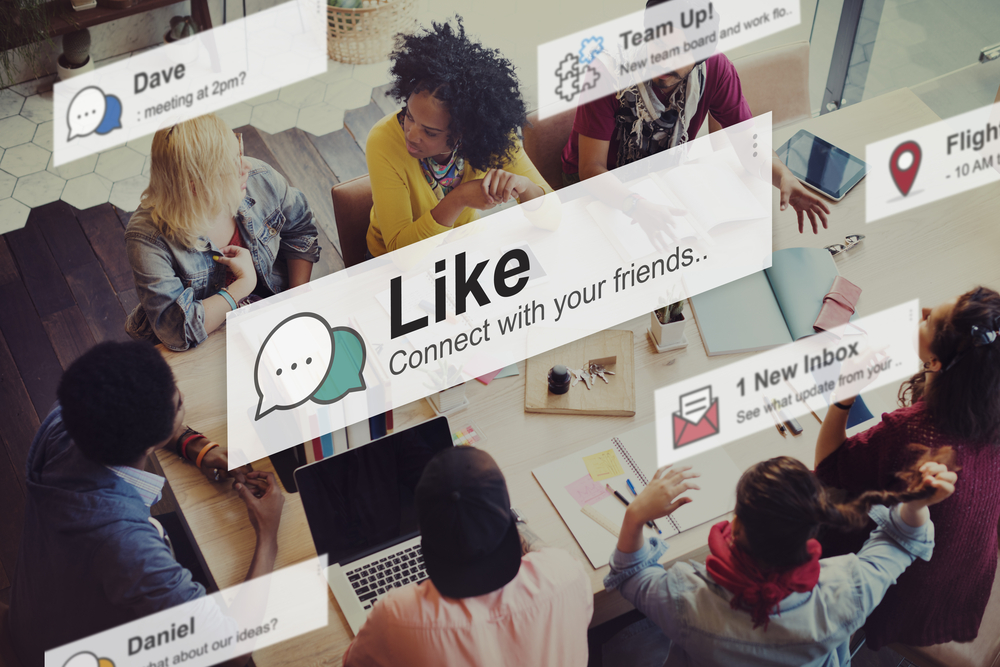 Existing customers will revive its name and new patrons will get to know about its attributes. Branding is very imperative in business to survive in the industry and gain the credibility among the existing customers and new folks.
#4 Personal Interaction with Customers
Interface with customers is important to comprehend their personal insight towards a particular brand. Digital stage and social platform channels are the well-equipped and right medium to interact with existing customers or new visitors in resolving their queries and feedbacks. The Activity involves responding to customers to gain their reliability and encourage for longer business relationships.
Also Read: How To Engage Customers Through Content: Six Ideas
#5 Probability of Higher Conversion Rate
These virtual platforms have not only potential to draw customer's attention but the conversion rate is comparatively higher than other means of marketing. Using social channels, you can encourage a visitor and oblige him to turn into a profitable customer. Strategically execution of online marketing via these channels have promising results.
Also Read: 7 Ways to Optimize Content for Social Media Posts
#6 Leading Source of Industry Progression
Sharing of useful and important information with others is highly appreciated by digital networks. You can share various information including industry-related growths in various sub-fields. It helps to keep the customers informed about the new technologies used in developing new products so that they can compare and research before buying that.
Six Tips for Social Media Optimization
The use of Internet-based interactive platforms providing an opportunity for different group of members to share their personal views or promote their business offerings. Used by wide category of folks across the globe, Social media networking sites are highly collaborating online platforms help to share personal feelings among friends, relatives, colleagues and other close acquaintances.
Social Media networking sites are updated with the unlimited number of contents every second that spread among the members inducing them to act on various events. Business owners are also using it to capitalize on the opportunity of attracting niche customers to choose their products or services.
Social media optimization (SMO) helps to promote the products or services or a brand name of the company using official web page created on such sites to improve the page rank.
SMO is a strategically implemented promotional activity performed by the experts to make a strong presence among the online audience with the motive to attract and convert them as a valuable customer. To make the SMO effective and successful follow the useful tips discussed below which also helps to revolutionize the use of social media for business promotions.
Six Social Media Optimization Techniques
#1 Tempting Contents Sharing
Social media is basically used for sharing different types of contents in the form of texts, photos/images, videos and location etc. Users can communicate or share their views in different ways that depend on their feasibility and availability of resources.
Also Read: 7 Ways to Optimize Content for Social Media Posts
Hence, contents should be, unique, encouraging or have influencing the power to attract readers and induce them to share it further among the friends. And to know how to promote such contents or how to start content marketing or make contents great you can read our blog What is Content Marketing and Why it is Important? that will also help you to know what are the top contents you can use for content marketing.  
#2 Use Social Issues 
Social media optimization services not means that you just promote your product, service or brand name, being social is very important to justify the platform and its significance. Along with your own views highlight the social issues associated with the business your profile. You can share informative news or new updates and technological development in your field, all these kinds of stuff are appreciated and further promoted by most number of people with a favourable attitude.
#3 Focus on Current Issues
People react immediately on current issues which are in the discussion or recently had been in long-term conversation among public. People make good attention towards such topics and share it with other community members allowing content sharing with few focused keywords. These keywords are linked with targeted web pages of a business owner and help to bring new business leads with better brand image among the social networking audience.
#4 Be Original in Content Sharing
There are many similar or same contents available to share among people but the original and unique contents have better chance of sharing with prospects of appreciation among your followers. Create new and original contents like images and news updates to draw the attention of people and encourage them to share or promote among their group members.
Also Read: How to Maximize Online Visibility of Your Contents: 5 Simple Ways
#5 Images Draw Better Attention
Images or pictures get the highest attention among the online audience with better comments and likes compare to written texts. People find tedious to read textual contents, they prefer to take a glimpse of pictorial contents. SMO services offered by online marketing agencies follow this practice by using high-quality images attached to every written message.
#6 Right Timing and Behaviour
Besides a few business pages, most of the individual social media users prefer to access it during spare time periods. Hence, posting updates during these phases of time will get extra attention compared to other hours in a day.
Also Read: Social Media and Digital Platforms: Business Opportunities for Us
And the most important thing is to pay attention to your posted contents to read the behaviour of followers and prospective customers. It will help you to screen the types of contents people expect from your side and you can also identify your real audience from business perspective whom you can target while executing online marketing strategies.
Also Read: Top Five Online Marketing Tips for Small Business Owners