Why Content Marketing is Important for Your Business?
Digital marketing has become popular among marketers across the world, and content marketing is one of the most effective techniques in digital marketing. It is playing a significant role in SEO and its scope and adoptability increasing among business houses helping them to enhance their online presence and attract more number of customers.
In online marketing "Content is King" and nobody can leave the ruler behind or else he will lose the race against its competitors. Content marketing is very important and become an essential element for digital marketing. You should understand importance of content marketing and its use which has been clearly defined below, so that you can also make best use of contents in online promotions and promote your business online.
Also Read: What is Content Marketing?
5 Reasons Why Content Marketing is Important for Business
#1 Increase Online Visitors Traffic
The main motive of digital marketing is to attract more number of customers and web contents has best potential to do that. Contents drive online traffic using various social platforms like Facebook and Twitter etc. Appealing contents strategically linked with various pages of a website encourages lots of people to visit at your site and increase online traffic.
#2 Brand Awareness with Credibility
Content marketing not only helps to increase online traffic but as soon as more number of audience perceive the brand name of your company, it spread awareness among them about the name of company and products or services sold by it in various segments. Content promotions enhance the brand value and also build trust with credibility among customers.
#3 Best Resource of Information
Content marketing is not only to do online promotions of company and its product or services; it is also major source of information to share with audience. Using social platforms you can share knowledgeable stuffs including new innovations in your industry or share key facts about technical know-how to or make them aware about unknown facts.
Also Read: 7 Ways to Optimize Content for Social Media Posts
#4 Widespread Reach among Audience
In traditional marketing or other marketing techniques it is quite difficult to reach among different group of customers. While, rising eagerly use of multiple internet devices like desktops, tablets and smartphones facilitates content marketing to reach at maximum number of audiences. You can share contents to the selected group of customers and modify as per the user-interface and compatibility of various platforms.
#5 Essential for Search Engine Optimization
The importance of content marketing in SEO is also prominent as contents are major tool for SEO; its marketing favourably affects the SEO activities and helps to improve the page rank of whole site or targeted page on the search engine result page. However, unique, resourceful, useful, informative and good quality content can make a positive impact on content marketing will be effective for both customers and business owners as well.
How to Maximize Online Visibility of Your Contents: 5 Simple Ways
Contents are the main ingredients on internet that inform people about various things, while business owners use it as a prime tool to engage audience by providing valuable information. Merely updating contents on web pages is not enough you also need to maximize its visibility to make it worthwhile.
Hence, content distribution is the very important to increase its visibility among the audience, so that you can influence them to take favourable actions accordingly.
Contents are playing a crucial role in digital marketing services and to distribute various contents you can use multiple channels as per the availability and accessibility. Social media networking sites are the best and most suitable online platforms to share different types of contents with the options to tag or highlight the essential parts at the time of distribution. Find here five best techniques to maximize content exposure.
Five Ways to Maximize Content Exposure to Online Visitors
#1 Emailing to the Pertinent People
One of the most widely and reliable source to share visual contents, Email is the best option to send various types of customized contents to different people at a time. In today's word to have a formal conversation with other associates, most of the people use email from different devices as per their feasibility.
Perhaps it is an effective source for content distribution and compare to other source of content distribution channel email provides more flexibility at less efforts.
#2 Content Sharing on Social Media
In this modern world, Social media is the best platform to share your contents to achieve maximum visibility among wide group of audiences from diverse locations. Add a social media button on website and create an account for each social networking site to share your contents in the name of your company or brand name.
Also Read: 7 Ways to Optimize Content for Social Media Posts
Over the past years, contents sharing on social media have been surged to many folds, and virtually, it truly provides maximum visibility to online readers and potential customers.
#3 Useful Apps on Smartphones/Tablets
As per the increase of usability, the mobile applications also provide a facility to share contents from multiple popular devices like smartphones or tablets. These apps are user-friendly and also equipped with the facility to schedule the content sharing time with better control on various other aspects.
Integrating these apps with different social pages will also keep you update about the comments of the readers with the option to replay them instantly on real time basis.
#4 Use Paid Channels for Content Distribution
Every time free services is not favourable, especially in case of business related promotional activities. Hire paid services to share your contents, it will help you to reach at right audience with better scope of opportunity to engage with them and keep interest on your contents.
Also Read: What is Content Marketing and Why it is Important?
Besides, social media, there are many paid sites providing this facility to submit your contents and they will share or distribute it further that will enhance its visibility in niche market helping you to acquire more customers.
#5 Run Contest on Social Networking Sites
Inviting people to participate in online quiz or completions with rewards also best options to share your promotional contents to different audience. It will also help to generate quality leads with the scope to convert them into a lucrative customer.
As much as people will participate in the contest, the visibility of your contents will be high. And now a days there are many other portals allows users to run contest as per their customize feasibility and availability of contents.
Also Read: Social Media and Digital Platforms: Business Opportunities for Us
However, distributing contents is another aspect of content marketing services but creating an appealing content is a crucial part which should be carried out strategically with the help of experts providing SEO services in India or engaged in search optimization services. As much as you share your contents its chances of visibility will be higher with better response.
SEO vs PPC: Which One is Better for Your Business?
SEO and PPC both are popular online promotion techniques applied by the site owners as per their business perspective and affordability. But there is an important question arises that, which one is suitable or better for your business, as some experts say, paid PPC ads are better while other say slow and steady organic optimization process called SEO is better for every business owner to promote the business online.
There are few grounds and genuine rationales you can use to differentiate SEO and PPC. The first one, which is a natural listing process, is the practice of brining your website on top pages with ethical approach using certain targeted keywords and modifying or structuring the whole website as per the search engines criterion and organic optimization principles.
Also Read: Pay Per Click – What is it and How Does it Work?
Whereas, PPC is conversely a paid form of advertisement used with few keywords to run on desired web pages including search engine and other online pages like websites, blogs and online portals. However, both work on search engines but have different approach to run, so lets find out PPC or SEO which is better for your business.
Factors for SEO vs PPC Comparison – Which is Better?
Time Duration
PPC can show results instantly while SEO will give you outcomes after few months. Your website visibility starts instantly under paid search as soon as you initiate campaign. But it will run till you have sufficient budget in terms of credit you buy to run the campaign.
But in SEO, once you attain visibility it remains for longer time and every new visitor's hit make it more popular and helps to sustain the ranking with little efforts and organic promotional activities.
Also Read: Top Benefits of Organic SEO Services for Business
What is Your Budget?
To run PPC campaign, a sufficient amount of money is required otherwise you can't use it for long time period. Where, if you have limited budget or you can spend gradually SEO is best option with negligible amount of money required with several activities performed time-to-time. Buy if you have ample amount of money to spend you can choose sponsored click option like PPC that will give you quick results.
Type of Business Module
If you are into seasonal business offering and your product or services demand fluctuate with the change of season then you should go with PPC that will help you to attract huge traffic with instant results. Hotels at hill stations, new real estate projects launch or limited time period offers all can be effectively promoted with PPC.
However, if you are more cautious to list your website on top pages or want to build a brand among audience then SEO is the right option can you give the encouraging results.
Also Read: How to Start SEO for a Website?
Ease of Applicability
SEO is a long-term and more comprehensive process requires lots of online and offline activities to make it successful and conversely running a PPC campaign is also not so easy for everyone. Both techniques require extra knowledge and skills to get best results at low cost. While PPC can be managed by single person but for SEO you need team of digitial marketing with experts like SEO esecutive and content writer.
Final Conclusion
Both have their own advantages and disadvantages as per the different business perspective and affordability, but you have to choose the suitable one as per your feasibility. PPC is the quickest way to promote your website with huge visitor's traffic at high cost. But lack of search engine knowledge your PPC budget will be exhaust without any result.
Similarly, SEO also involves several process followed over a period of time with strategic approach. It is a time taking process and generates leads or show results in long time period but will give quality leads with sustainable results.
Also Read: Importance of SEO in Digital Marketing
And if you have introduced your website recently then its existence on web pages will be far away and there will be lots of fluctuations in ranking during initial months. But a good SEO practice, not only optimize ranking but also helps to minimize the cost of PPC with high quality score in the eyes of search engine.
Social Media and Digital Platforms: Business Opportunities for Us
Opportunities extant ubiquitously, hunters have to bang them to stay ahead in the race. Business opportunistic right now has better prospects with digital platforms like social media to upturn their presence to add more customers and ride their business at new heights.
As the trend shows, nowadays social media on digital platforms offers the best opportunity for online marketing and business promotions. As the name signifies, social means there would no room for personal or professional activities but with the rise of interaction among members, you can influence a large group of people at a different location for business promotions. Have a look at what are the business opportunities waiting for us on social and digital platforms you can opt to grow your business.
Opportunities for Us on Social Media and Digital Platforms
#1 Promote Products and Services
Despite social interaction, firms are exploiting it for marketing their products or services. Social platforms have now turned into highly communicating marketing channels allowing a lucrative opportunity for companies to promote their flagship products and services. Similarly, there are other digital platforms bestow to capitalize online promotional activities.
Also Read: Top Five Online Marketing Tips for Small Business Owners
#2 Wide Audience at Single Platform
Internet is becoming the need of upcoming generations including educated youth descent. And you will find all age group of populaces use digital media and social platforms to keep in touch with each other and communicate proactively.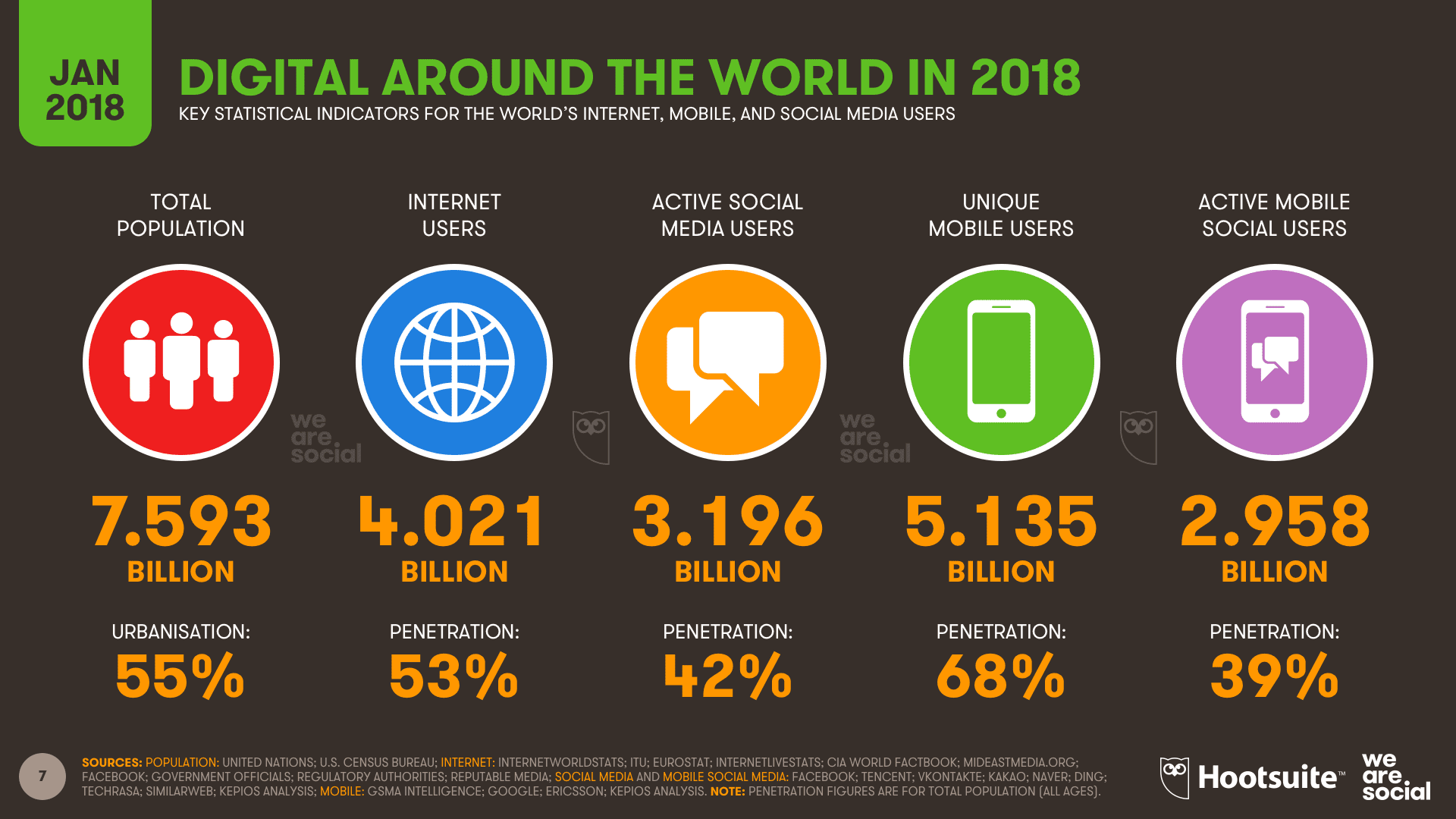 It is a stage of a wide audience at a single place where publishing something encourages most of them, as many people follow their friends, relatives or family members and many times their decisions also influenced by these guys.
#3 Branding of Company and Products
Strive every opportunity to enhance the brand awareness among the audience. These digital platforms expedite branding prospect either for the company itself or its flagship products.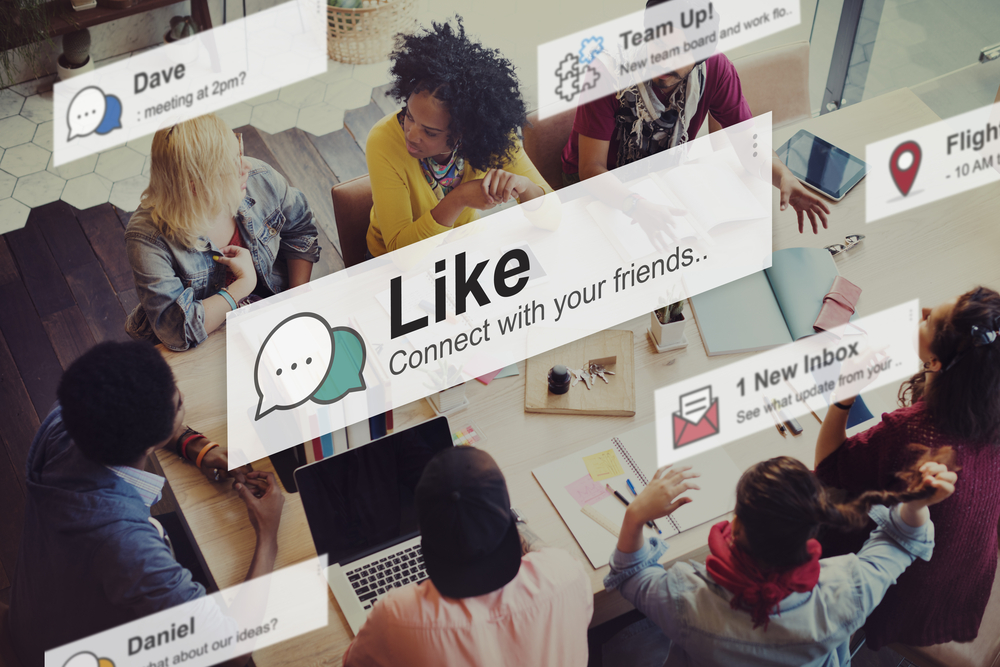 Existing customers will revive its name and new patrons will get to know about its attributes. Branding is very imperative in business to survive in the industry and gain the credibility among the existing customers and new folks.
#4 Personal Interaction with Customers
Interface with customers is important to comprehend their personal insight towards a particular brand. Digital stage and social platform channels are the well-equipped and right medium to interact with existing customers or new visitors in resolving their queries and feedbacks. The Activity involves responding to customers to gain their reliability and encourage for longer business relationships.
Also Read: How To Engage Customers Through Content: Six Ideas
#5 Probability of Higher Conversion Rate
These virtual platforms have not only potential to draw customer's attention but the conversion rate is comparatively higher than other means of marketing. Using social channels, you can encourage a visitor and oblige him to turn into a profitable customer. Strategically execution of online marketing via these channels have promising results.
Also Read: 7 Ways to Optimize Content for Social Media Posts
#6 Leading Source of Industry Progression
Sharing of useful and important information with others is highly appreciated by digital networks. You can share various information including industry-related growths in various sub-fields. It helps to keep the customers informed about the new technologies used in developing new products so that they can compare and research before buying that.