New Movies & Web Series Releases on OTT Platforms This Week
Prolong lockdowns likely to restrict the operations of theaters and cinema halls for the next years. But the entertainment & media industry is now tending towards the OTT services and filmmakers are releasing the new shows on these platforms.
Yes, thanks to OTT platforms you can now watch the latest movies and interesting web series at your home on your smart TV or smartphone. Yes, I'm talking about Amazon Prime, Netflix, Disney Hotstar, Zee5, SonyLive, MX Player and ErosNow etc.
Where you can watch different genre web services, movies and other TV shows at your convenience. Hence, for you, we brought here the list of new releases on OTT this week with the best web series and movies of Bollywood & Hollywood you can watch on your favorite OTT platform with snippets and official trailer videos.
New Releases on OTT Till 11 Sep 2020
Cargo – Netflix
Released on 09 Sep
Starring: Vikrant Massey, Shweta Tripathi & Nandu Madhav
Written & Directed by: Arati Kadav
Produced by: Arati Kadav, Shlok Sharma, Navin Shetty and Anurag Kashyap.
Cargo is a Hindi language film in the science fiction genre. The story is set in the backdrop of a fantastical world, where birth and death play prominent roles in the narrative. The story revolves around a spaceship named Pushpak 634A, where a demon called Prahastha (Vikrant Massey) works for the Post Death Transition services.
Here, dead people are recycled for rebirth. Prahastha works with the help of a female accomplice (Shweta Tripathi Sharma), who assists him in preparing the dead to undergo the transition to a new life. The movie is a refreshing and humorous take on the Hindu belief of reincarnation, in the garb of a science fiction drama that takes place almost entirely aboard the spaceship.
Video: Cargo Official Trailer
The unique thing about Cargo is that it takes up a belief from Hindu mythology, but twists it to give it a futuristic touch. Both the demons who are engaged in the rebirth of the dead people look like astronauts. Cargo is a humour filled narrative on time tested beliefs and values. The movie premiered at the Mumbai International Film Festival (Jio MAMI), where it received a lot of praise from critics and select audiences. It is a straight to digital release on Netflix.
Alive – Netflix
Released on 08 Sep 2020
Cast: Yoo Ah-in, Park Shin-hye, Lee Hyun-wook, Oh Hye-won, Jeon Bae-soo and Lee Chae-kyung.
Directed by: Cho Il-hyung.
Sreenplay by: Cho Il-hyung and Matt Naylor.
Alive South Korean Zombie Movie Streaming Online Watch on Netflix with English Subtitles, Release Date 8th September 2020. #Alive is a zombie apocalypse movie which was released in South Korea in June this year.
The movie was adapted from the original script '#Alone' made by the Hollywood screenwriter Matt Naylor. #Alive is shown mainly from the perspective of an online video game streamer Oh Joon-woo. He basically streams his games to a live audience in his apartment all day long, only leaving his house to get supplies.
One day whilegaming, a few of his audience members ask him to switch on the Television. Heis immediately floored by the live broadcast, which showed South Korea beinginfected by a mysterious pathogen, spreading all over the country. He looksoutside his apartment window and find that people are being bit and eaten bythe infected.
Video: Alive Official Trailer
The story shows us how Joon-woo deals with the apocalypse alone. It follows him as he tries to find food and water for his survival while worrying about his loved ones. It is a story about overcoming depression and facing incredible odds. The movie was a huge hit in South Korea bringing in huge numbers to the theaters, with Korean review aggregator Naver Movie Database, giving the film an approval rating of 7.09 from critic reviews.
Hostages Season 2 – Hotstar
Released on 09 Sep 2020
Starring: Tisca Chopra, Ronit Roy, Parvin Dabas, Aashim Gulati and Mohan Kapoor, Amit Sial, Dalip Tahil, Anangsha Biswas, Sachin Khurana, Shahnawaz Pradhan
Directed by: Sudhir Mishra
HostagesSeason 2 Hindi Web Series Is Streaming Online Watch on Disney Plus Hotstar WithEnglish Subtitles, Release Date 9th September 2020 Hostages is a Hindi languageweb series that is based on an Israeli drama of the same name.
It is a crime and suspense thriller. It is a series created by the platform under its label, Hotstar Specials. Dr Mira Anand (Tisca Chopra) is scheduled to perform a surgery on Chief Minister Handa (Dalip Tahil). The night before the operation, she and her family is taken hostage by a bunch of mask-clad goons.
Video: Hostages Season 2 Trailer
They instruct Dr Anand to kill the CM on the operation table while performing the surgery the next morning, or her family will be killed.
Dr Anand takes a crucial and stunning decision that will save her family from harm, apparently give the hostage-takers what they want, and will also help her keep her medical integrity intact. The suspense of the hostage-taker is revealed in the later episodes. Until then, we don't know who's controlling Dr Mira Anand.
The Season 2 of Hostages will take up from where season 1 ended. Will Dr Mira Anand and her family have to face the consequences of her actions? Will the hostage takers get what they're after? The mystery unfolds in Hostages Season 2 on Disney Plus Hotstar.
Source: Binged
Upcoming Movies & Web Series To Be Released on OTT Platforms
I know you are waiting for the upcoming movies or web series to be released next week on OTT platforms, so that you can make your weekend entertaining watching these TV shows on your smart TV or smartphones. Hence, we brought the list of must watch web series and movies to be released on Netflix, Amazon Prime, Hotstar and MX Player etc.
Upcoming Movies & Web Series on 18 Sep Onwards
#1 Dolly Kitty Aur Woh Chamakte Sitare
Releasing on: 18 Sep 2020
Streaming on: Netflix
Cast: Konkana Sen Sharma, Bhumi Pednekar, Vikrant Massey, Amol Parashar and Aamir Bashir.
Director: Alankrita Shrivastava
Producers: Ekta Kapoor and Shobha Kapoor (Balaji Telefilms)
Dolly Kitty Aur Woh Chamakte Sitare, Hindi Movie is a satirical comedy and based on the theme of small-town people with big dreams coming to big cities.
As per the director it is slightly different take on the idea that freedom comes at a price. The story revolves around two cousin sisters, Dolly and Kajal, who have a love-hate relationship but come closer as they share their secret with each other.
Video: Official Trailer
Dolly, a middle-class working mother, lives in the suburbs of Delhi with her son and hardworking husband. They are all excited about moving into a newly built luxury apartment.
While Kajal who comes from a small town and has very little skills starts working as a a cyber-lover under the name Kitty. They both have secrets and how they enable each other transgress through life and find freedom forms the crux of the story.
#2 London Confidential: The Chinese Conspiracy
Release: Friday, 18 Sep 2020
Streaming on: Zee5
Cast: Mouni Roy, Purab Kohli, Kulraj Randhawa, Sagar Arya, Parvesh Rana, Jas Binag, Diljohn Singh, and Kiren Jogi
Director: Kanwal Sethi
London Confidential: The Chinese Conspiracy, Hindi Movie is a one of a kind situational spy-thriller drama set in a post pandemic world. The film is touted to be full of pulse-pounding scenes. The film's narrative is about serial brutal killings of Indian agents in London and how in a race against time Uma, a RAW agent is tasked with finding the mole within their own ranks.
Video: London Confidential Official Trailer
While doing so, the highly trained spies will take on a journey to uncover some groundbreaking information about China's conspiracy. London Confidential makers claim that it is the first OTT feature film to be shot in modern day London post lockdown.
#3 Ratched
Release: Friday, 18 Sep 2020
Streaming on: Netflix
Cast: Sarah Paulson, Jon Jon Briones, Cynthia Nixon, Judy Davis, Sharon Stone, Amanda Plummer and Corey Stoll
Directors: Ryan Murphy, co-creator of anthology web series American Horror Story.
Ratched Web Series Streaming on Netflix with English Subtitles Recently, a lot of novels-based movies have been announced and now it is time for a web series.
Video: Ratched Official Trailer
Ratched, a psychological drama, is based on the 1962 novel 'One Flew Over the Cuckoo's Nest' by Ken Kesey. This one is a story about an asylum nurse named Mildred Ratched, whose stylish exterior belies darkness growing within her.
Its pilot episode is reportedly directed by Ryan Murphy, co-creator of anthology web series American Horror Story. He's also an executive producer of the suspenseful series. The show is going to spread over two seasons consisting of nine episodes each. The initial season of the Netflix original is set for streaming from September 18, 2020.
Also Read: New Movies & Web Series Releases on OTT Platforms This Week
Source: Binged
5 Interesting Facts About Sushant Singh Rajput You May Don't Know
Sushant Singh Rajput – One of the emerging actor of Bollywood, who committed suicide on 14th June 2020, has shaken the film fraternity. The news came into the media when his servant and few close friends unlock the door and found him hanging with a piece of clothes that shocked people with the mystery of death why he took such a harsh step.  
He is gone and God give him peace in heaven. Maybe you know many things about this talented actor but there are a few things you might don't know about him. So we brought here a few unknown facts you would amaze how such famous people can suicide and what could be the circumstances, he took this step to end his life.     
5 Unknown Facts about Sushant Singh Rajput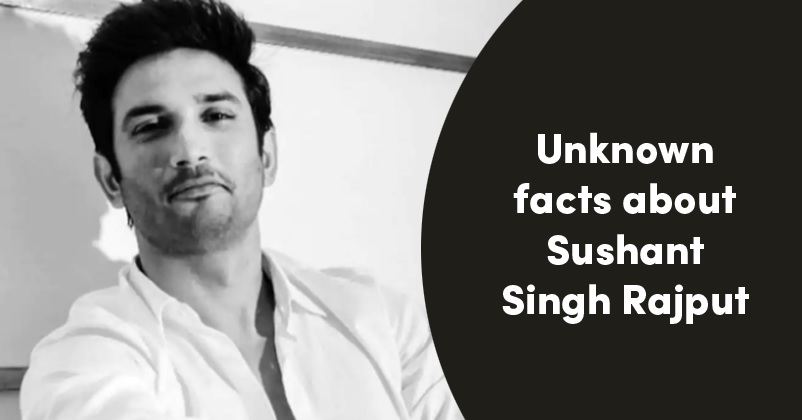 #1 Sushant, who belongs to Bihar, born in Patna, lost his mother early in life in 2002, he was very close to his mother and used to often share social media posts on her.
#2 Sushant's father is a government official. He is the youngest and only son in his family. He has four elder sisters, one of whom is a state-level cricketer. 
#3 He was one of the finest students during his school days and cleared as many as 11 engineering entrance exams. In 2003 he achieved 7th Rank AIEEE.
The actor even got admission in Delhi College of Engineering (DTU) but dropped out after completing three years to pursue a career in stage and acting.
#4 Sushant was in a 6-year-old relationship with fellow actor Ankita Lokhande before they split in 2016.
#5 Sushant had a passion for astronomy – his Instagram account was proof of it and he owned a telescope as well.
Before acting in successful films like Shuddh Desi Romance (2013), Detective Byomkesh Bakshy! (2015), PK (2014), MS Dhoni: The Untold Story (2016), Kedarnath (2018) and Chhichhore (2019), Sushant has gained the popularity in TV show Pavitra Rishta (2009–11) but started his acting career with the serial Kis Desh Mein Hai Meraa Dil. 
After Irfan Khan and Rishi Kapoor, both died due to critical illness, Sushant was another popular actor who died in 2020 during the coronavirus pandemic. As per his close friends since the last six months, he was suffering from depression and not in good condition, although, further investigations are under process.
Also Read: 10 Lesser Known Interesting Facts About Actor Legend Rishi Kapoor
10 Lesser Known Interesting Facts About Actor Legend Rishi Kapoor
Maybe you know many things about the Bollywood actor Rishi Kapoor, but there are few things many people don't know about this actor.
We all know he belongs to the renowned Kapoor dynasty and one of the most successful actors in his family with a popular actress wife, Neetu Singh, and well-known actor son, Ranbir Kapoor. So, let's find out more interesting facts about this acting legend.
10 Unknown Interesting Facts About Rishi Kapoor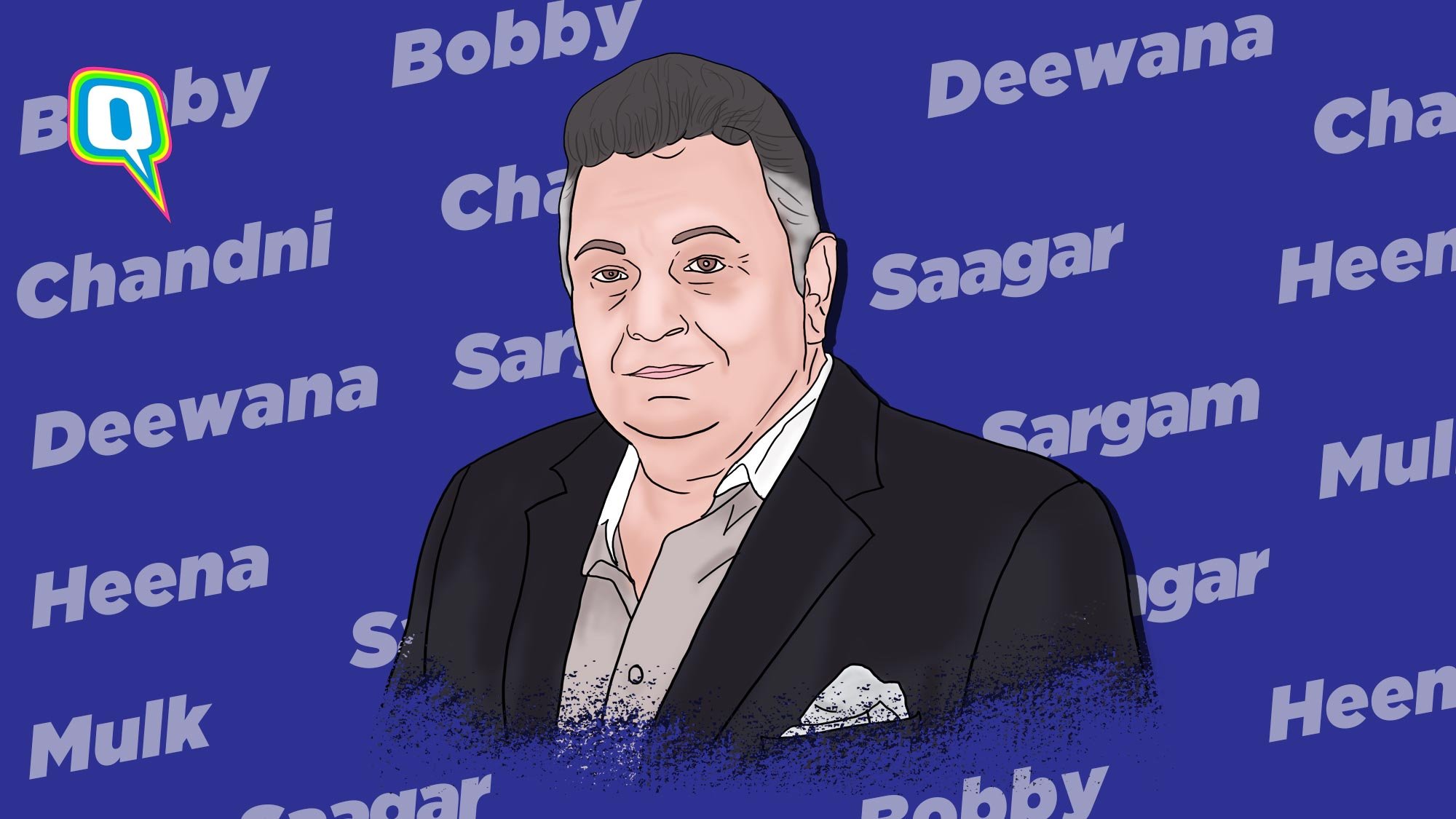 1. Born on 4th Sep 1954, he was the second son of actor and director Raj Kapoor.
2. His first appearance in a film was in the song 'Pyaar Hua' from Shree 420, released in 1955.
In this movie, Nargis had to convince Rishi by giving him lots of chocolate for the shoot. The 3 yr old boy, Rishi is seen walking with brothers Randhir Kapoor and Reema in the film song "Pyaar Hua Ikrar" Hua. Watch the video clip of Shree 420.
3. Rishi Kapoor has played the role of a younger version of his father Raj Kapoor in Mera Naam Joker.
4. He won the National Award for Best Child Artist for his work in Mera Naam Joker.
5. Rishi Kapoor was just 21 when he made his Bollywood debut with Bobby in 1973 opposite Dimple Kapadia.
6. After the tremendous success of 'Bobby', Rishi appeared in romantic roles in more than 90 films.
7. Rishi also played the role of villain in the 2012 film Agneepath and a negative character in the "Khoj" movie.
8. Rishi Kapoor has also directed a movie – "Aa Ab Laut Chalen" with Aishwarya Rai and Akshaye Khanna.
9. Rishi Kapoor married actress Neetu Singh on 22 January 1980.
10. Rishi-Neetu Kapoor has two children – Ranbir Kapoor and Riddhima Kapoor.
Besides a part of Kapoor family, he was a very entertaining actor in the Bollywood industry. Now, his son Ranbir and future daughter-in-law, a well-known actress Alia Bhatt will continue entertaining the audience with their inherited acting skills.
Watch Video: All Superhit Hit Songs of Rishi Kapoor
Also Read: 5 Interesting Facts About Sushant Singh Rajput You May Don't Know