Amid the prolonged pandemic, most of the state Governments have decided to reopen the Cinema halls and Multiplexes with limited sitting capacity and other strict rules and regulations to ensure the keep control of COVID-19 spread among the audiences. Actually, due to lockdowns, the entertainment industry suffered lots of losses.
But thanks to OTT platforms low-budget movies, TV shows and web series of Bollywood & Hollywood are released on Amazon Prime, Netflix, Disney Hotstar and Zee5 etc. that you can watch at your home on your smart TV or smartphone. You can find here the latest movies or web series released this week with their trailer videos.
New Movies & Web Series on OTT in Oct 2021
Top Best New Movies on Amazon Prime
# Dybbuk – Movie
Release Date: 29 Oct 2021
Streaming On: Amazon Prime
Cast: Emraan Hashmi, Nikita Dutta & Manav Kaul
Directed By: Jay K
Dybbuk Official Trailer Video
The Story is all about a newly married woman Mahi, who brings an antique Jewish box into her home. When Mahi and her husband Sam begin to have paranormal experiences, they soon learn that the box is a dybbuk containing an evil spirit. The couple then seeks the help of a rabbi to unravel its mystery. Will they survive this ordeal before their child is born?   
Top Best Movies & Web Series on Disney+Hotstar
# Hum Do Hamare Do – Movie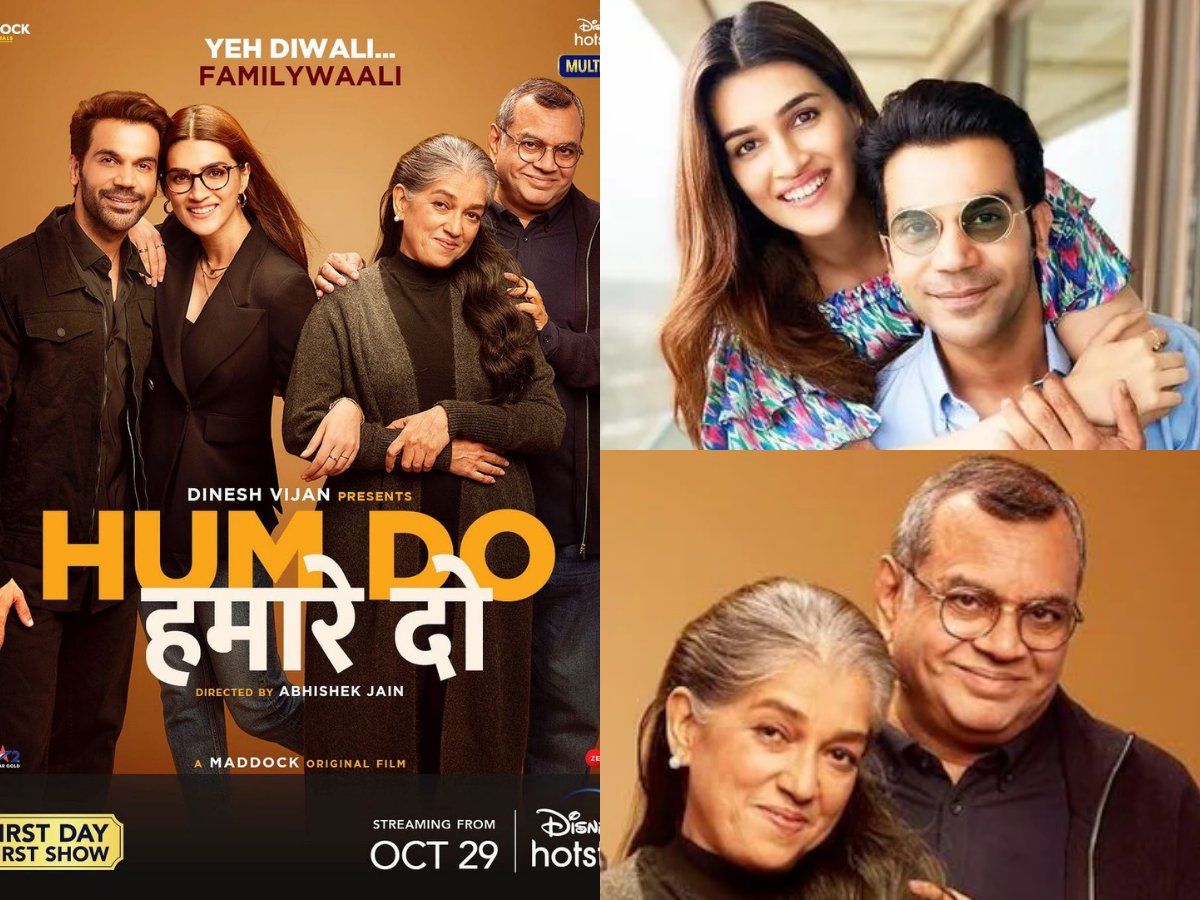 Release Date: 29 Oct 2021
Streaming On: Hotstar
Cast: Rajkummar Rao, Kriti Sanon, Paresh Rawal, Ratna Pathak, Aparshakti Khurana, Manu Rishi, Prachee Shah Pandya & Mazel Vyas
Directed By: Abhishek Jain
Hum Do Hamare Do Official Trailer Video
The story revolves around Rajkummar and Kriti being in love and wanting to get married. Rajkummar has no family and Kriti's only condition is to go to a household that's complete with elders and a pet dog. In the quest, Rajkummar, along with his friend Aparshakti Khurana, go out to 'hire' parents. Turns out, the adopted mother-father has a personal history.
Paresh is already smitten by Ratna and his performance is only real love for her. In fact, to get rid of Paresh's lover-boy shenanigans, Ratna even plans his fake 'death' atop a mountain. But Paresh Rawal is undeterred. He is out proposing to Ratna to be his actual wife. From confusions about how the parents first met to why they have different surnames, Hum Do Hamare Do hints at a laugh riot.
Latest Web Series on NetFlix
# Call My Agent: Bollywood – Web Series
Release Date: 29 Oct 2021
Streaming On: NetFlix
Cast: Aahana Kumra, Ayush Mehra, Rajat Kapoor & Soni Razdan
Directed By: Shaad Ali
Call My Agent: Bollywood Official Trailer Video
Call My Agent: Bollywood', the Indian adaptation of the popular French series 'Dix Pour Cent' and Turkish version "Menajerimi Ara". Four savvy, street smart talent agents manage fragile star egos and real human emotions to save their agency from closure after the sudden death of the founder.
The show takes on an exciting wild ride into the world of Bollywood, glamour and celebrity. A funny, quirky, heartwarming and emotional take on the dazzling rollercoaster world of showbiz.
Best Movies Released on Zee5
# Aafat-e-Ishq – Movie
Release Date: 29 Oct 2021
Streaming On: Zee5
Cast: Neha Sharma, Ila Arun, Namit Das, Amit Sial & Deepak Dobriyal
Directed By: Indrajit Nattoji
Aafat-e-Ishq Official Trailer Video
Aafat-e-Ishq is based on the multi-awarded Hungarian film 'Liza, The Fox-Fairy'. It is a dark comedy romantic thriller film with a touch of supernatural elements.
The story revolves around Lallo, a woman in her 30s who is yet to find love for which she is looking desperately. Even when men try to come close to her an unknown force keeps Lallo away from them. But that's not the only trouble she is in, when her wealthy employer Bahuji leaves the property in Lallo's name, Bhauji's relatives file a case against her. During all this she is accompanied by a ghost named Atmaram. Will Lallo find her true love and also save herself from the trouble she is in?
Best Web Series on Zee5
# Sanak Ek Junoon – Web Series
Release Date: 16 Oct 2021
Streaming On: MX Player
Cast: Rohit Bose Roy, Aindrita Ray, Pawan Chopra, Rushad Rana, Antara Banerjee & Amaara Sangam Directed By: Krishna Bhatt
Sanak Ek Junoon Official Trailer Video
Source: Binged