War Movie Official Trailer: Outlandish Action Sequence by Hrithik & Tiger
War, is an India thriller and action movie produced under the banner of Yash Raj Films, stars Hrithik Roshan, Tiger Shroff and Vaani Kapoor. The film releasing on 2 Oct 2019 is directed by Siddharth Anand seems outlandish and visually-spectacular sequences to watch.
War Movie Official Trailer Video
In this movie, Hrithik is playing the role of guru of Tiger Shroff and have outstanding martial arts action choreographer Andy R Armstrong from Hollywood and Mr Oh, from South Korea. While on the other hand for some amazing dancing moves, it has two international action choreographers from Hollywood and Korea were employed to design action sequences.
Watch War Movie Official Teaser Video
The combo of these to amazing slim body and energetic stars Hrithik and Tiger will definitely bring some amazing on-screen chemistry. Keep follow us, we will keep updated you official trailers of movie other upcoming most awaited movies. Browse at home page for more entertainment topics and keep visiting our web page for similar interesting news, updates and free tips from diverse fields like lifestyle, fashion, health and technology.
Also Watch: Sye Raa Official Trailer: Perfect Cinematography and Screen Play
Upcoming Movies & Web Series To Be Released on OTT Platforms
I know you are waiting for the upcoming movies or web series to be released next week on OTT platforms, so that you can make your weekend entertaining watching these TV shows on your smart TV or smartphones. Hence, we brought the list of must watch web series and movies to be released on Netflix, Amazon Prime, Hotstar and MX Player etc.
Upcoming Movies & Web Series on OTT in Oct & Nov
#1 Mirzapur 2 – Web Series
Release: 23-Oct 2020
Streaming on: Amazon Prime
Cast: Pankaj Tripathi, Ali Faizal, Vikrant Messy & Shweta Tripathi
#2 Suitable Boy – Web Series
Releasing on: 23 Oct 2020
Streaming on: Netflix
Cast: Tabu and Ishaan Khatter
A Suitable Boy is based on Vikram Seth's bestseller of the same name set in 1951. The story follows 19-year-old literature student Lata (played by Tanya Maniktala) whose mother is bent on getting her married to a boy she chooses. Lata, however, isn't so sure. Things get increasingly complex when she's asked to make a choice between three suitors. All of these events are set on the backdrop of a fast-approaching democratic election in the country.
So far, we've seen a trailer and some first-look images of Ishaan Khatter who plays Maan Kapoor and Tabu who plays Saeeda Bai. The images arrived months ago so we can only imagine how long Indian fans have been waiting for the series to drop.
#3 Kaali Khuhi – Movie
Releasing on: 30 Oct 2020
Streaming on: Netflix
Cast: Shabana Azmi, Riva Arora, Satyadeep Mishra and Sanjeeda Shaikh
Director:  Terrie Samundra
The teaser  gives a sneak peek into the story of a family, whose daughter sees repeated visions of a young girl. The powerful background score adds a chilling effect to the visuals.
Kaali Khuhi, which means 'Black Well', is described as the story of Shivangi, a 10-year-old girl, who must save her family's village in Punjab from the restless ghosts of its horrific past.
#4 Laxmmi Bomb – Movie
Releasing on: 9-Nov 2020
Streaming on: DisneyPlus Hotstar
Cast: Akshay Kumar and Kiara Advani
Director: Raghava Lawrence
Also Read: New Movies & Web Series Releases on OTT Platforms This Week
Source: Binged
New Movies & Web Series Releases on OTT Platforms This Week
Amid the prolong pandemic, Indian Govt. has decided to reopen the Cinema halls and Multiplexes from 15 Oct 2020 onwards with sitting capacity of 50% and other strict rules and regulations to ensure the keep control of COVID-19 spread among the audiences. Actually, due to lockdowns, entertainment industry suffered lots of loss.
Also Read: Upcoming Movies & Web Series To Be Released on OTT Platforms
But thanks to OTT platforms low-budget movies , TV shows and web series of Bollywood & Hollywood are released on Amazon Prime, Netflix, Disney Hotstar and Zee5 etc. that you can watch at your home on your smart TV or smartphone. You can find here the latest movies or web series released this week with their trailer videos.
New Releases on OTT Till 13 Oct 2020
#1 Evil Eye – Movie
Released on: 13 Oct 2020
Streaming on:  Amazon Prime
Cast: Sarita Choudhury, Sunita Mani and Omar Maskati. Written by Madhuri Shekar.
Directed by: Elan Dassani and Rajeev Dassani.
Evil Eye Official Trailer Video
Evil Eye is centered around a young mother and daughter. The daughter, one day, meets a young man and starts a relationship with him eventually. On meeting the mother, she realizes the young man has a dark connection with the mother's past.
#2 Nocturne – Movie
Releasing Date: 13 Oct 2020
Streaming On: Amazon Prime
Cast: Sydney Sweeney, Madison Iseman, Jacques Colimon and Ivan Shaw.
Directed by: Zu Quirke.
Nocturne Official Trailer Video
As part of the "Welcome to the Blumhouse" series of (8) films, Nocturne is a supernatural horror-thriller produced by Jason Blum through his production company Blumhouse Productions.
The story follows a timid young teenage girl who has a more outgoing twin sister. They both attend an elite art school with the girl focusing on music. She starts to outshine her much more accomplished sister when she discovers the notebook of a recently deceased classmate.
#3 The Haunting Of Bly Manor – Series
Released on: 09 Oct 2020
Streaming on: NetFlix
Cast: Victoria Pedretti, Henry Thomas, Oliver Jackson Cohen, Kate Siegal, T'Nia Miller, Catherine Parker, Benjamin Evan Ainsworth & Rahul Kohli.
Official Trailer Video: The Haunting Of Bly Manor
The show is named The Haunting Of Bly Manor and it is supposed to be based on the 1898 novel by Henry James – The Turn of the Screw is based on a young mistress who is hired by a man to look after his niece and nephew for some time in a country mansion
Source: Binged
Forbes Top 10 Highest Paid Actress 2020 in the World
After publishing the list of highest paid actors in world 2020, Forbes has released the list of highest paid female actresses 2020. With the earning of US$ 43 million, Sofia Vergara is a new in the ranking list gained the top position.  Sofia as the TV star led a surge of small-screen paydays that eclipsed those in the movie business.
In all, the ten highest-paid actresses earned a combined $254 million in the 12 months leading up to June, down 20% from last year. All but two—Angelina Jolie and Emily Blunt (No. 6; $22.5 million)—made the bulk of their earnings from television and streaming. Those who made most of their money from traditional films earned an aggregate of $58 million this year, down from $136.5 million in 2019. Let's find out who are others and their earnings.
List of Top 10 Highest Paid Actress 2020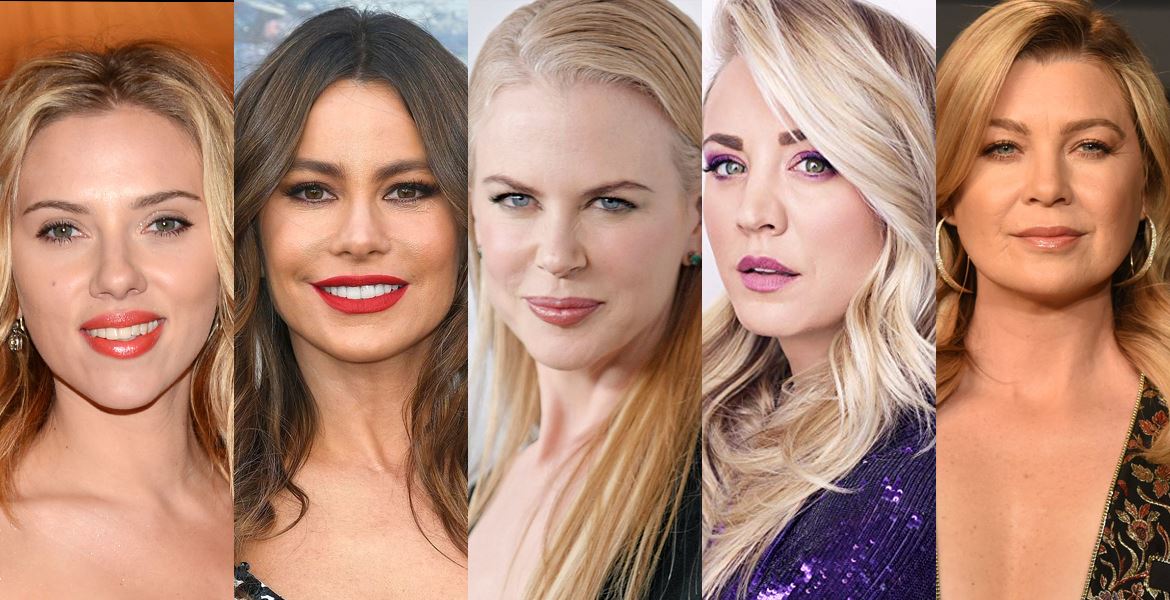 #1 Sofia Vergara: $43 million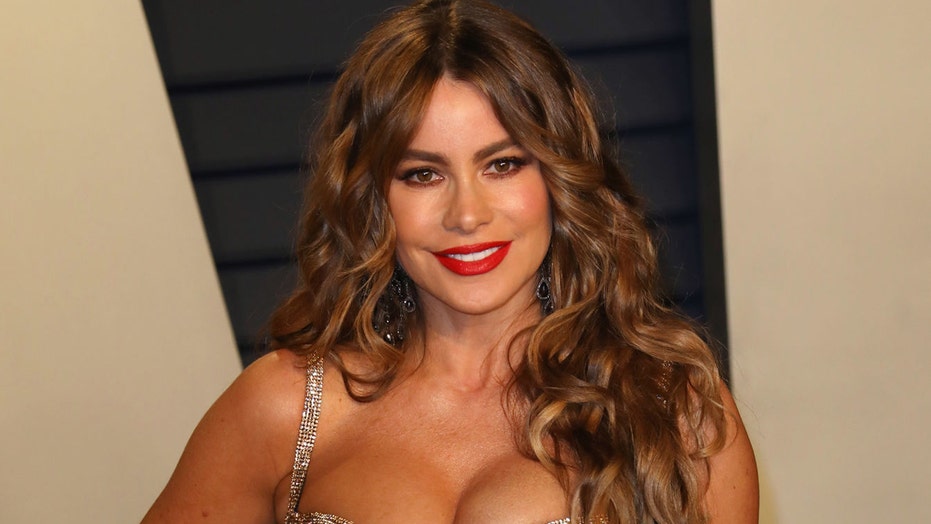 Vergara concluded her run on ABC's Modern Family and began her tenure as a judge on America's Got Talent. She pads those earnings with endorsement and licensing deals, including a line of jeans at Walmart and furniture at Rooms To Go. 
#2 Angelina Jolie: $35.5 million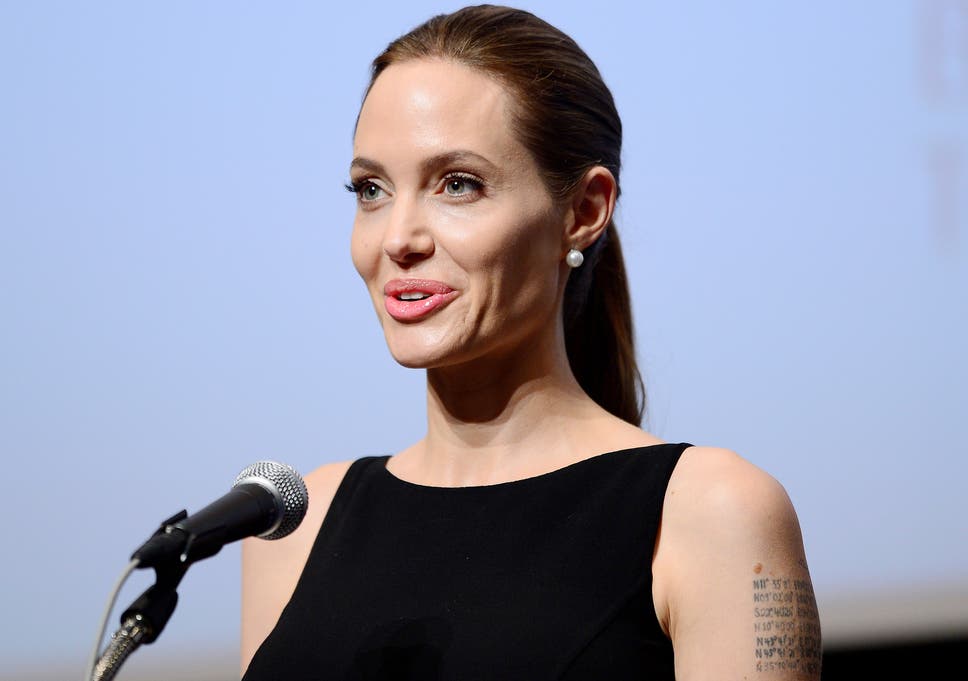 One of the few actresses on the list to pocket nearly all of her money from traditional films, Jolie's biggest paycheck comes from her starring role in The Eternals, the upcoming Marvel movie that has a $200 million budget.
#3 Gal Gadot: $31.5 million
With Wonder Woman 1984 on ice, Gadot turned to Netflix, collecting $20 million for her role in Red Notice. It's a steep price, insiders say, but a tiny part of the streamer's $17 billion content budget. 
#4 Melissa McCarthy: $25 million 
The comedic actress stars in two streaming films directed by husband Ben Falcone—one on HBO Max and one on Netflix—and hosts NBC's Little Big Shots. Next year: her role as Ursula in the live-action version of The Little Mermaid.
#5 Meryl Streep: $24 million
The screen legend joined director Steven Soderbergh for the comedy Let Them All Talk, which was sold to HBO Max for $33 million. Streep's cut of the action: at least $5 million. The rest came from The Prom and last year's Little Women. 
#6 Emily Blunt: $22.5 million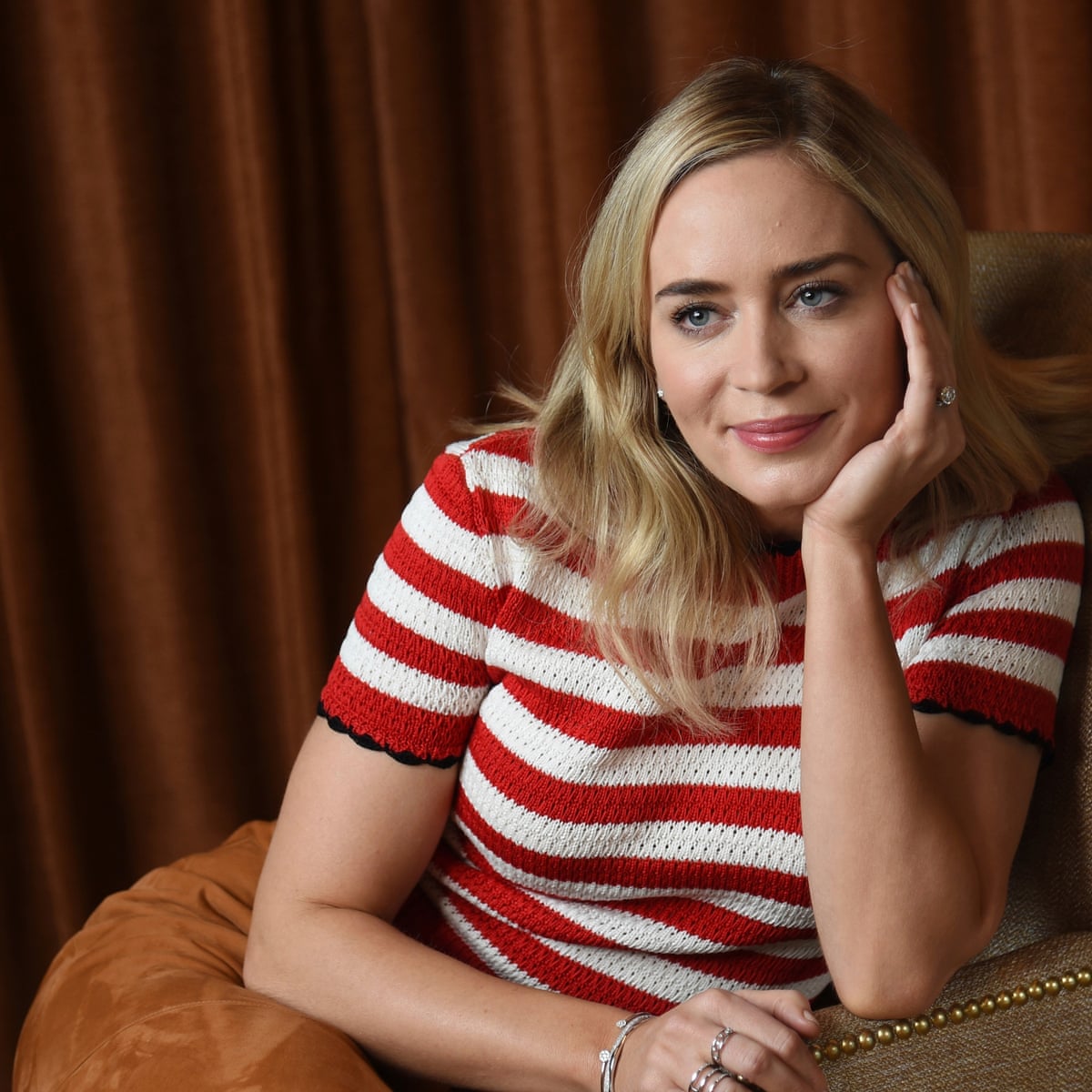 The first A Quiet Place grossed $341 million on a $17 million budget, and Blunt negotiated an eight-figure upfront salary on the sequel, due out next year. Her role in Jungle Cruise will earn her a check in the high seven figures.
#7 Nicole Kidman: $22 million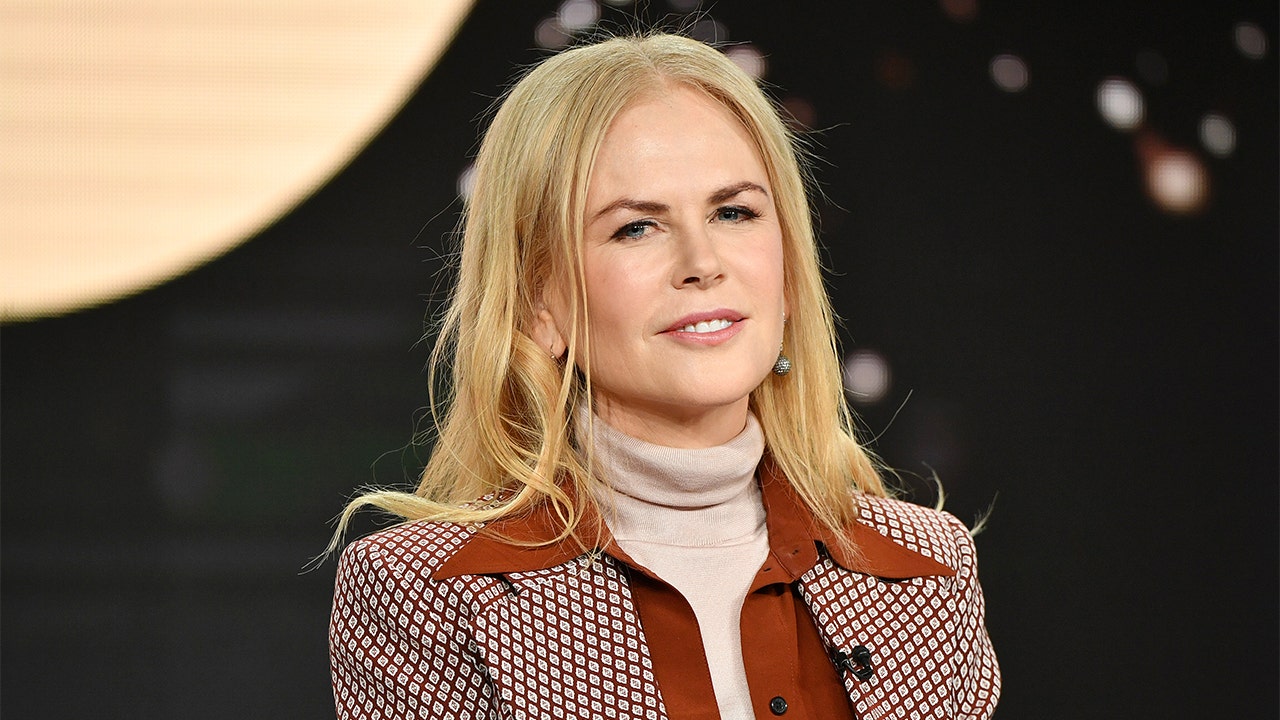 Kidman will join Streep in Ryan Murphy's The Prom on Netflix, which will pay her an eight-figure upfront salary. She will earn about $1 million per episode for her upcoming miniseries on HBO, The Undoing. 
#8 Ellen Pompeo: $19 million
After a contract renegotiation in 2017, Pompeo is earning about $550,000 per episode for her starring role on ABC's Grey's Anatomy. She reportedly adds about $6 million a year from her share of syndication profits.
#9 Elisabeth Moss: $16 million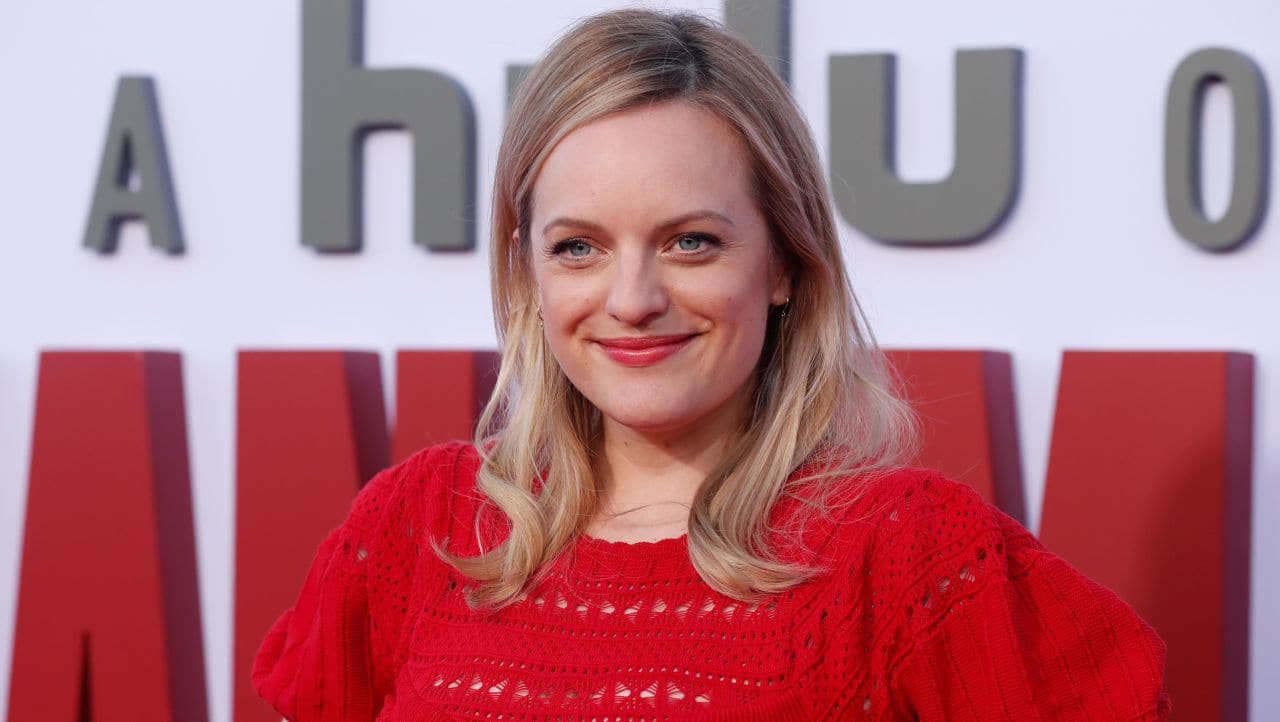 Hulu paid her $1 million per episode to star in the dystopian The Handmaid's Tale. She shared in the profits of Invisible Man, a surprise hit that cost just $7 million and grossed $134.3 million.
#10 Viola Davis: $15.5 million
Davis makes the list for the first time thanks to seven-figure checks from her roles as Annalise Keating on How to Get Away with Murder and Ma Rainey in Netflix's film adaption of the August Wilson play Ma Rainey's Black Bottom. 
The methodology to calculate the earnings of these actors isbased on data from Nielsen, ComScore, Box Office Mojo and IMDB, as well asinterviews with industry insiders. All figures are pretax and reflect earningsbetween June 1, 2019, and June 1, 2020; fees for agents, managers and lawyers(generally 10%, 15% and 5%, respectively) are not deducted.
Though, Hollywood's these gorgeous beauties have multiple sources of earnings. But these actress hit movies make them popular among fans, resulting they charge a hefty amount of fees for brand endorsement and social media posts.
Also Read: Do You Know How Much Celebrities Get Paid for Per Instagram Post?