No doubt alcohol is harmful to your body, but only when you consume excessively. Available in different flavours and verity you have multiple options to intake the liquor as per your affordability and drinking habits.
However, Beer is one of the best alcoholic drinks you can consume with multiple health benefits. Yes, apart from merely having the 8% alcohol contains, beer is also good for your health but if you take it moderately. Let me tell you the health benefits of drinking beer.
10 Benefits of Drinking Beer Everyday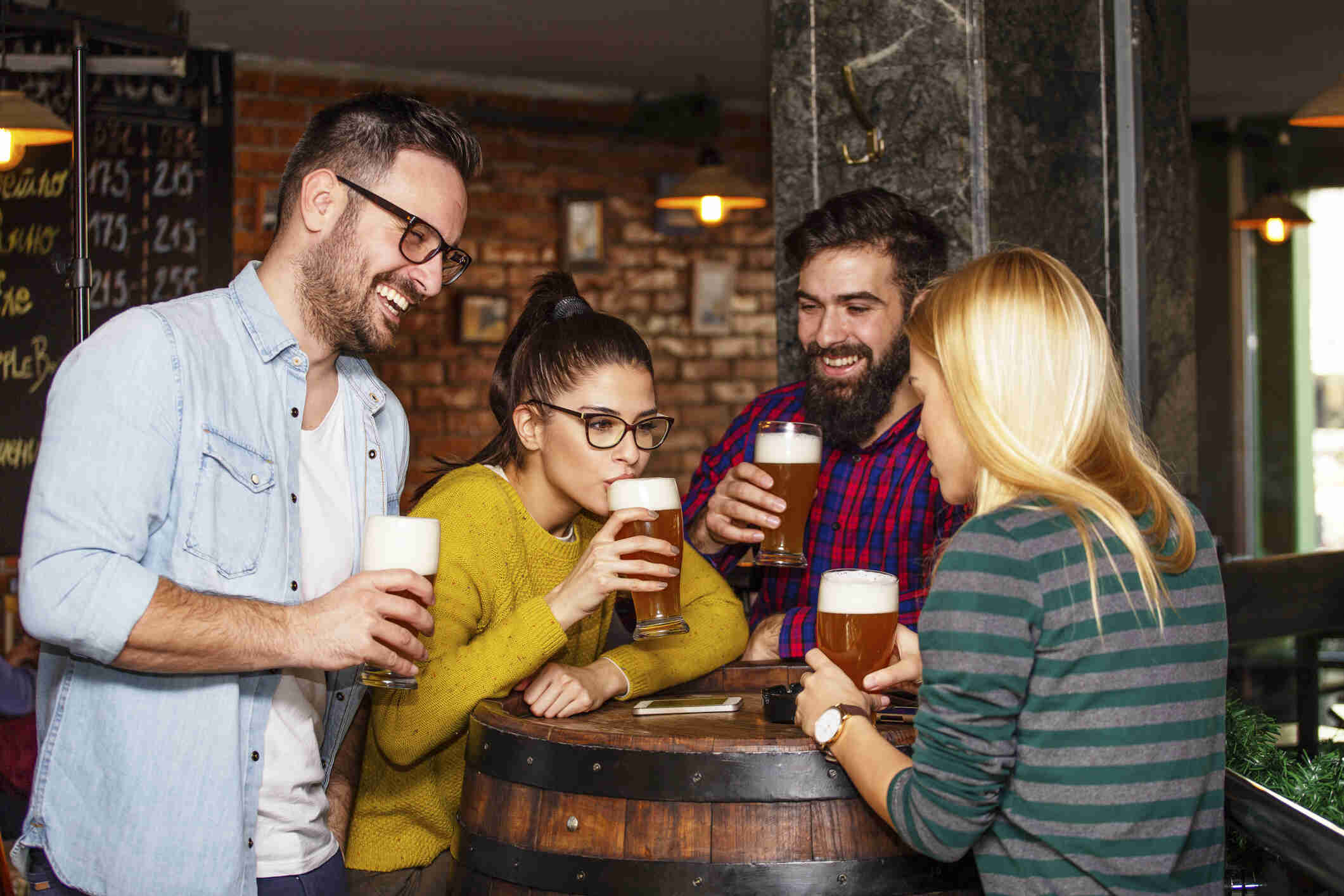 #1 A Highly Nutritious Drink
Beer contains a good amount of nutrition like folate, vitamins 12, folic acid, selenium, potassium, iron, calcium, phosphates, and even fibre that prevents anaemia. Though Beer still doesn't have nutrition labels but take factually there is some nutritional benefit to be gained from your favourite brew.
 #2 Strengthens Your Bones
As per the studies, high levels of silicon in beer contribute to higher bone density in your body. While on the other hand, The National Institutes of Health says dietary silicon in the soluble form of orthosilicic acid (OSA) is important for the growth and development of bone and connective tissue help reduce the risk of osteoporosis.
#3 Good for Digestive System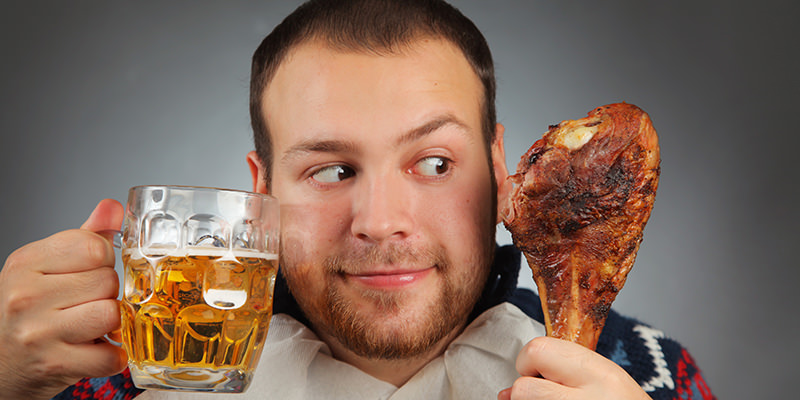 Overflowed with an ample number of digestive properties, like the stimulation of gastrin, gastric acid, cholecystokinin, and pancreatic enzymes, beer improves your digestion system. Beer passes through your digestive tract, the soluble fibres help in clearing your intestine.  
#4 Reduces Risk of Kidney Stones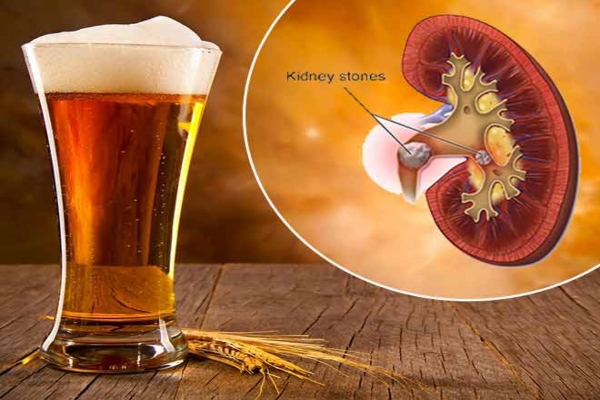 As per the research conducted in Finland, if you consume an additional bottle of beer each day you will have 40% fewer chances of kidney stones. Drinking beer flush out bad toxins from the body, keeping the kidneys properly functioning.
Also Read: How to Keep Kidney Healthy Natural Way: 5 Tips for Strong Kidneys
And Hops, an ingredient used in brewing beer, contain compounds that slow calcium release from bones. In effect, this can prevent the build-up of lost calcium in the kidneys.
#5 Beer Helps to Reduce Stress
As per the researchers, two glasses of beer a day can reduce work-related stress or anxiety. Yes, there's some truth to the idea that alcohol can reduce stress.
Alcohol is a sedative and a depressant that affects the central nervous system reducing fears and taking your mind off of your troubles. It can help you feel less shy, give you a boost in mood, and make you feel generally relaxed.
#6 Beer Lowers Bad Cholesterol
The study by the American Heart Association showed that moderate beer drinkers slowly decline in good cholesterol than those who didn't drink beer at all. The soluble fibre in beer helps to reduce your LDL or "bad" cholesterol. And A slower decline in good cholesterol is a positive thing.
#7 Prevents Heart Attack & Stroke
As per the Harvard's Nutrition Source website, moderate drinking prevents heart disease and certain types of stroke. Studies evaluating the relative benefits between wine, beer, and spirits suggest that moderate consumption of any alcoholic beverage is associated with lower rates of cardiovascular disease. 
Also Read: Why Moderate Drinking Good for Your Heart Compare to Nondrinkers
#8 Antioxidants Delay Aging
Beer comes with the capability to enhance the potency with the effect of Vitamin E in our bodies that is important for the maintenance of healthy skin and hair health, this also results in delaying in ageing helping you look younger.
#9 Improves Memory Power
Beer contains a secret ingredient called – Xanthohumol, which can help improve cognitive function. It's a flavonoid that helps slow down the degradation process of memory. The chemical could help protect brain cells from oxidative damage associated with dementia.
Also Read: 10 Best Foods Improve Your Brain Function and Memory Development
#10 Lowers Eye-Related Problems
As per the University of Western Ontario study drinking beer daily in moderate quantity lowers the risk of eye-related problems. The antioxidants in beer, especially in ales and stouts, help prevent the risk of mitochondrial damage and cataracts in the eyes.
Finally, the motive of writing on this topic is not intended to promote the consumption of alcohol. And consuming anything excessively is harmful to your health. These health benefits are noticeable only when you consume the beer in a moderate quantity, hence always drink responsibly.