New Coronavirus Myths And Facts: 16 Myth Buster Graphics by WHO
The new coronavirus (2019-nCoV), originated from China, now spread all over the world infecting many people globally mainly Chinese. And after killing more than 2000 and infecting over tens of thousands of people globally it is not stopping.
This highly contagious disease spread so fast that it has also created lots of fear and myths among the people globally. The situation is now that, people believe anything about this infection and take extraordinary prevention to avoid getting infected. So, right here we brought the list of top coronavirus myths buster released by WHO.
Coronavirus Myths and Facts busted by WHO in Graphics
Myth1: Are hand dryers effective in killing the new coronavirus?
Also Read: Is Mask Effective for Coronavirus: When and How to Use the Masks
Myth2: Can an ultraviolet disinfection lamp kill the new coronavirus?
Myth3: How effective are thermal scanners in detecting people infected with the new coronavirus?
Myth4: Can spraying alcohol or chlorine all over your body kill the new coronavirus?
Myth5: Is it safe to receive a letter or a package from China?
Myth6: Can pets at home spread the new coronavirus (2019-nCoV)?
Myth7: Do vaccines against pneumonia protect you against the new coronavirus?
Myth8: Can regularly rinsing your nose with saline help prevent infection with the new coronavirus?
Also Read: How to Get Prepared for Coronavirus: What You Should Do and Don't
Myth9: Can gargling mouthwash protect you from infection with the new coronavirus?
Myth10: Can eating garlic help prevent infection with the new coronavirus?
Myth11: Does putting on sesame oil block the new coronavirus from entering the body?
Myth12: Does the new coronavirus affect older people, or are younger people also susceptible?
Myth13: Are antibiotics effective in preventing and treating the new coronavirus?
Myth14: Are there any specific medicines to prevent or treat the new coronavirus?
Myth15: COVID-19 virus can be transmitted in areas with hot and humid climates
Also Read: Can Heat Waves in Summers Kill the Coronavirus: What Experts Say
Myth16: Who is most at risk?
Similarly, in the 2002-2003 SARS outbreak, 8,422 people were infected and there were 916 deaths worldwide. The overall death rate for infected people was 11%. But for infected people 24 and younger, the death rate was just 1%, while for those aged 65+ it was 55%.
In brief , anyone can catch a virus. But the effect it will have on you, and how seriously ill you might become, can be dependent on several other factors.
Also Read: Why and How Coronavirus Fatality Rate is Lower Than MERS & SARS
Older people and anyone with pre-existing medical conditions, like asthma, diabetes or heart disease, appear to be more vulnerable to becoming severely ill with the new coronavirus, according to the WHO.
Though, scientist has not yet found any medicine and vaccine to control the coronavirus but globally, medical experts and veteran researchers are using the new ways to develop the effective treatment to cure the coronavirus infection.
Also Read: How AI Can Predict Coronavirus like Epidemic Before it Outbreaks?
Sources: WHO & World Economic Forum
Why Young People are also Dying Because of Coronavirus: 4 Reasons
Coronavirus or COVID-19 has infected all the age groups of people globally, and its true old age people are mainly and easily getting infected and die due to this infection. But do you know many young people are also dying because of this disease?
And recently researchers have identified reasons why young who are fit and healthy could be dying of the new coronavirus COVID-19. Though, mostly aged people are dying, but it also a true, number of younger people – with no known health problems – have died in the UK or other nations after testing positive for the disease.
Dr. Sanjay Gupta, a neurosurgeon and chief medical correspondent for CNN, wrote in his article, all about the reasons behind the death of young people due to coronavirus. So let's find out what Dr. Gupta wrote and find out the reasons.  
4 Reasons Young People Dying Due to COVID-19
#1 Variations in the Genetic Factors
Dr. Gupta said, "One possibility is a gene variation in the ACE2 gene. ACE2 is an enzyme that attaches to the outer surface of cells in the lungs, as well as the heart." Coronavirus uses such enzymes to enter airway cells and finally into the lungs.
Scientists studying are analyzing the DNA of patients who had serious cases of COVID-19 and no underlying health issues such as diabetes or heart or lung disease, and comparing it with the DNA of those with mild or no pre-existing disease at all.
#2 Depletion of Vital Fluid in the Lungs
As per Dr. Gupta – Another possible factor is that pulmonary surfactant – a fluid secreted by the cells of the tiny air sacs in the lungs – becomes depleted in COVID-19 patients.
This fluid helps the lungs to expand and contract normally, but when the supply is depleted that function is disrupted, the air sacs can collapse and it becomes much harder to breathe for the patients who then supported with ventilators.   
Also Read: How Exactly Coronavirus Attacks, Infects & Affects Body to Death
Moreover, Dr. Gupta also wrote, if you think of your lungs as a sponge, surfactant would be the detergent which would make them soft and pliable. Without surfactant, however, your lung becomes stiff and hard to squeeze making difficult for patents to struggle to breathe even when they are put on the ventilator.  
#3 Highly Sensitive Immune System
In the study, researchers are also looking into the human immune system and how it responds to viruses and bacteria. As it is very much possible that a healthy immune system could lead to severe problems among young people.
Also Read: How To Make Immune System Stronger: 5 Ways To Boost Your Immunity
The third reason Dr. Gupta wrote: "In some young, healthy people, a very reactive immune system could lead to a massive inflammatory storm that could overwhelm the lungs and other organs. In those cases, it is not an aged or weakened immune system that is the problem – it is one that works too well."
#4 Negligence in Taking the Precautions
The fourth and last reason, there is a possibility some young people thinking they are healthy and invincible, and therefore taking fewer precautions or ignoring social distancing rules to prevent themselves from catching coronavirus.
Those people "have been exposed to much larger viral loads from the environment or suffering from flu, Dr. Gupta added. In the UK, the most seriously affected patients have been the elderly and vulnerable, according to Government statistics.
Also Read: Difference Between Coronavirus vs Cold vs Flu vs Allergy: Graphic
In its most recent update, on March 31, the Office for National Statistics wrote: "The vast majority of deaths involving COVID-19 have been among people aged 65 years and over (100 out of 108), with almost half (45) of these occurring in the over-85 age group."
In US 29% Patients are 20–44 years
In the US, as of March 16, a total of 4,226 COVID-19 cases had been reported, with reports increasing to 500 or more cases per day beginning March 14.
Among 2,449 patients with known age, 6% were aged ≥85, 25% were aged 65–84 years, 18% each were aged 55–64 years and 45–54 years, and 29% were aged 20–44 years. Only 5% of cases occurred in persons aged 0–19 years.
Watch Video: Why Young People Are Vulnerable to COVID-19?
Difference Between Coronavirus vs Cold vs Flu vs Allergy: Graphic
Most probably, you would be confused between the symptoms and health complications that arise due to new coronavirus (COVID-19), common cold, flu and allergies that are very common disease attacks, different age groups of people, globally.
In respect of the same, to make this doubt clear, we brought for you a graphical comparison showing the actual difference, so that you can get to know how coronavirus is different from cold, flu, allergies and other similar seasonal infections.  
Difference Between COVID-19 vs Cold vs Flu vs Allergy: Infographics
Flu or common cold are infections arise with seasonal changes or week immune system due to the human body usually not resists can easily get infected unless the average of high-low temperature of the environment becomes normal.
Also Read: How To Make Immune System Stronger: 5 Ways To Boost Your Immunity
For allergies and common cold you can try home or natural remedies with precautions but for flu and COVID-19 like infections take proper medication under the supervision of doctors or certified medical practitioners at the medical centers.     
Also Read: 5 Natural Home Remedies for Common Cold and Cough
How Exactly Coronavirus Attacks, Infects & Affects Body to Death?
As the COVID-19 pandemic spreads across the world – canceling major events, closing schools, upending the stock market and disrupting travel and normal life – People taking precautions against the new coronavirus that causes the disease sickening and killing thousands worldwide compelling people stay at home and avoid public contacts.  
The WHO and U.S. Centers for Disease Control and Prevention advise the public to be watchful for fever, dry cough and shortness of breath, symptoms that follow contraction of the new coronavirus known as SARS-CoV-2 or COVID-19.
From infection, it takes approximately five to 12 days for symptoms to appear. So, right here we brought how exactly coronavirus attacks, infects and affect your body and what happens inside the body when it takes hold and causes death.
How Coronavirus Spread To Humans?
The virus can spread person-to-person within 6 feet through respiratory droplets produced when an infected person coughs or sneezes and remains on a surface or object, be transferred by touch and enter the body through the mouth, nose or eyes.
How Coronavirus Attacks and Enters Your Body?
As per, Dr. Martin S. Hirsch, a senior physician in the Infectious Diseases Services at Massachusetts General Hospital, he said there's still a lot to learn but experts suspect the virus may act similarly to SARS-CoV from 13 years ago.
"It's a respiratory virus and thus it enters through the respiratory tract, we think primarily through the nose," he said. "But it might be able to get in through the eyes and mouth because that's how other respiratory viruses behave."
What happens when Coronavirus Enters Your Body?
Once inside the body, it begins infecting epithelial cells in the lining of the lung. A protein on the receptors of the virus can attach to a host cell's receptors and penetrate the cell. Inside the host cell, the virus begins to replicate until it kills the cell.
This first takes place in the upper respiratory tract, which includes the nose, mouth, larynx and bronchi. The patient begins to experience a mild version of symptoms: dry cough, shortness of breath, fever and headache and muscle pain and tiredness, comparable to the flu.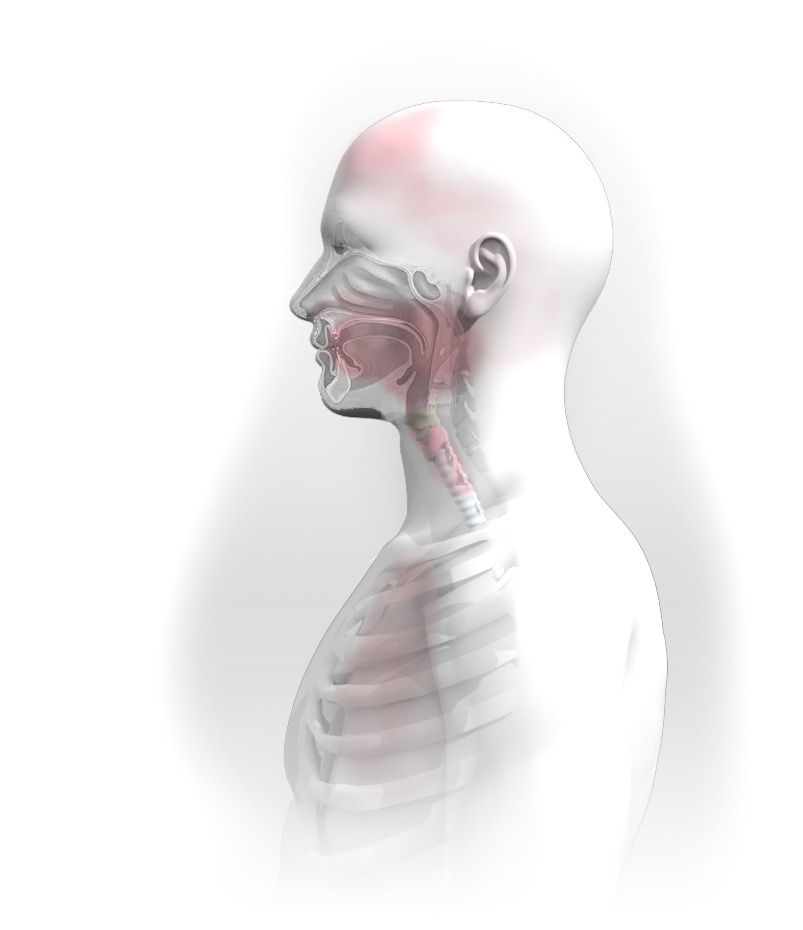 Dr. Pragya Dhaubhadel and Dr. Amit Munshi Sharma, infectious disease specialists at Geisinger, say some patients have reported gastrointestinal symptoms such as nausea and diarrhea, however it's relatively uncommon. And symptoms become more severe once the infection starts making its way to the lower respiratory tract.
How Exactly Coronavirus Affect Our Body?
It can take two to 14 days for a person to develop symptoms after initial exposure to the virus, Hirsch said. The average is about five days.
The WHO reported last month about 80% of patients have a mild to moderate disease from infection. A case of "mild" COVID-19 includes a fever and cough more severe than the seasonal flu but does not require hospitalization.
Those milder cases are because the body's immune response is able to contain the virus in the upper respiratory tract. And younger patients have a more vigorous immune response compared to older patients.
Also Read: How To Make Immune System Stronger: 5 Ways To Boost Your Immunity
The 13.8% of severe cases and 6.1% critical cases are due to the virus trekking down the windpipe and entering the lower respiratory tract, where it seems to prefer growing and target the lungs.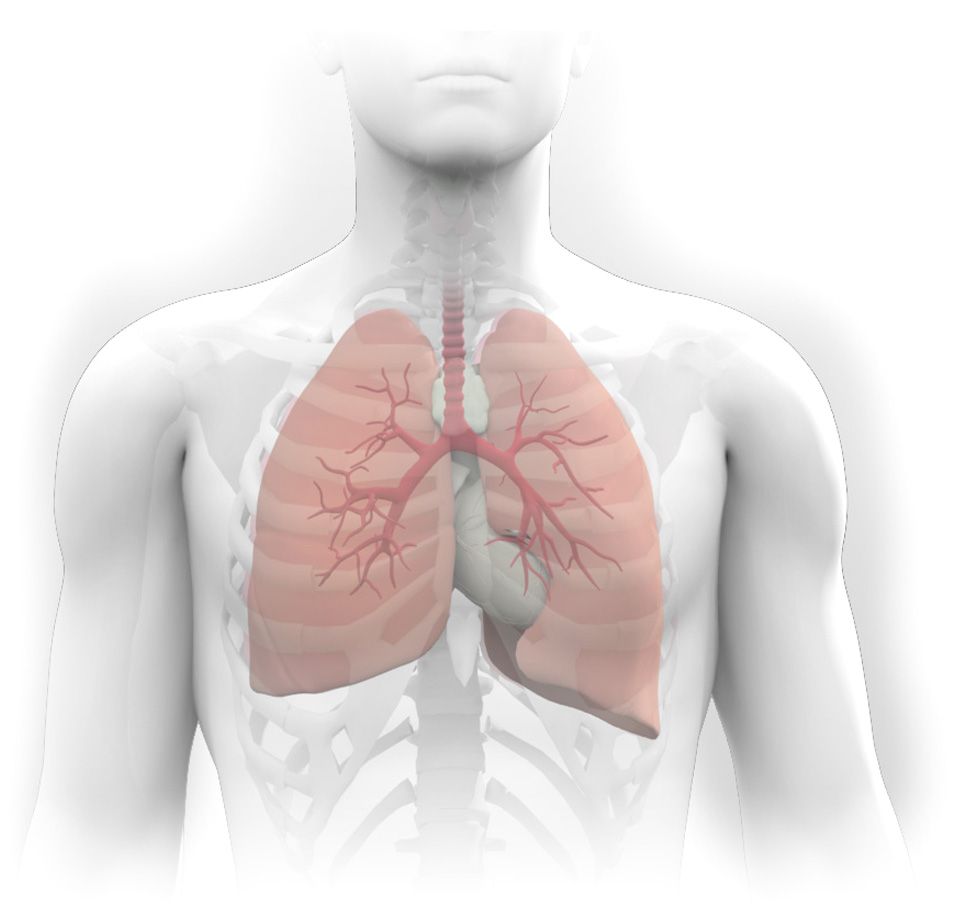 According to Dr. Raphael Viscidi, infectious disease specialist at Johns Hopkins Medicine – the virus continues to replicate and journeys further down the windpipe and into the lung, it can cause more respiratory problems like bronchitis and pneumonia.
Pneumonia and Autoimmune Disease
As per the doctors, Pneumonia is characterized by shortness of breath combined with a cough and affects tiny air sacs in the lungs, called alveoli, which is the point where oxygen and carbon dioxide are exchanged in our body.
When pneumonia occurs, the thin layer of alveolar cells is damaged by the virus. The body reacts by sending immune cells to the lung to fight it off.
And that results in the linings becoming thicker than normal, as they thicken more and more, they essentially choke off the little air pocket, which is what you need to get the oxygen to your blood.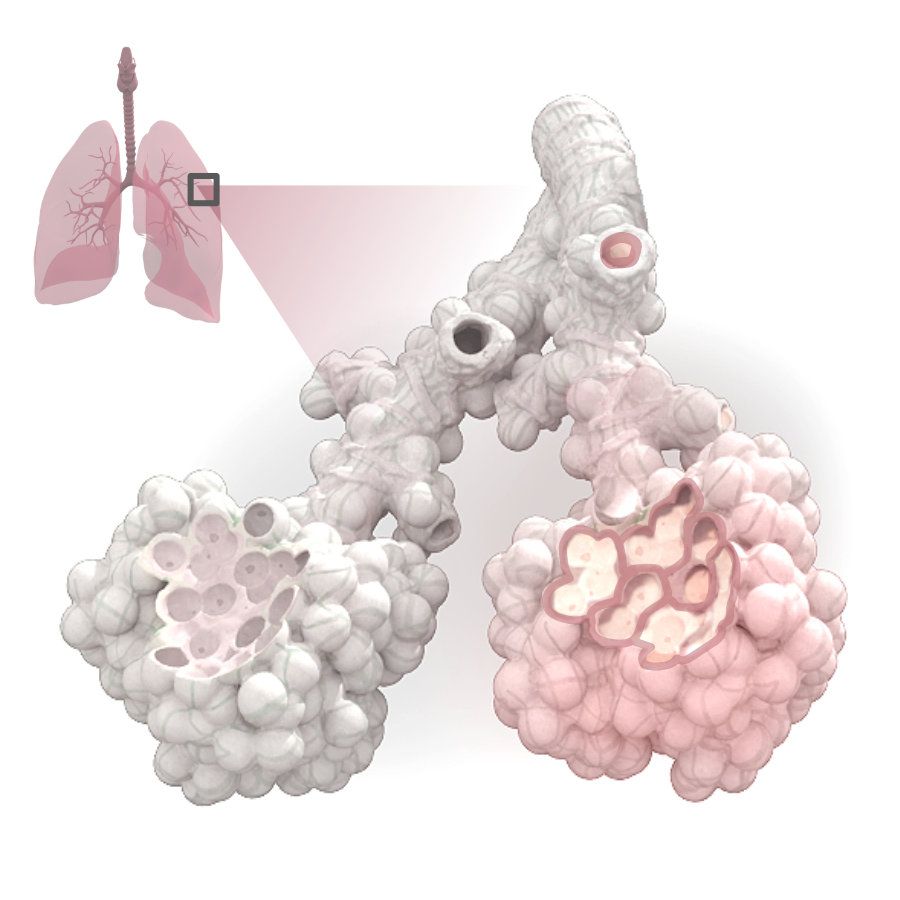 Actually, it is basically a war between the host response and the virus depending on who wins this war we have either good outcomes where patients recover or bad outcomes where they don't and become critical resulting in death.
How Coronavirus Causes Organ Failure?
Further becoming stronger, coronavirus restricting oxygen to the bloodstream deprives other major organs of oxygen including the liver, kidney, and brain. A small number of severe cases that can develop into acute respiratory distress syndrome (ARDS), which require a patient to be placed on a ventilator to supply oxygen.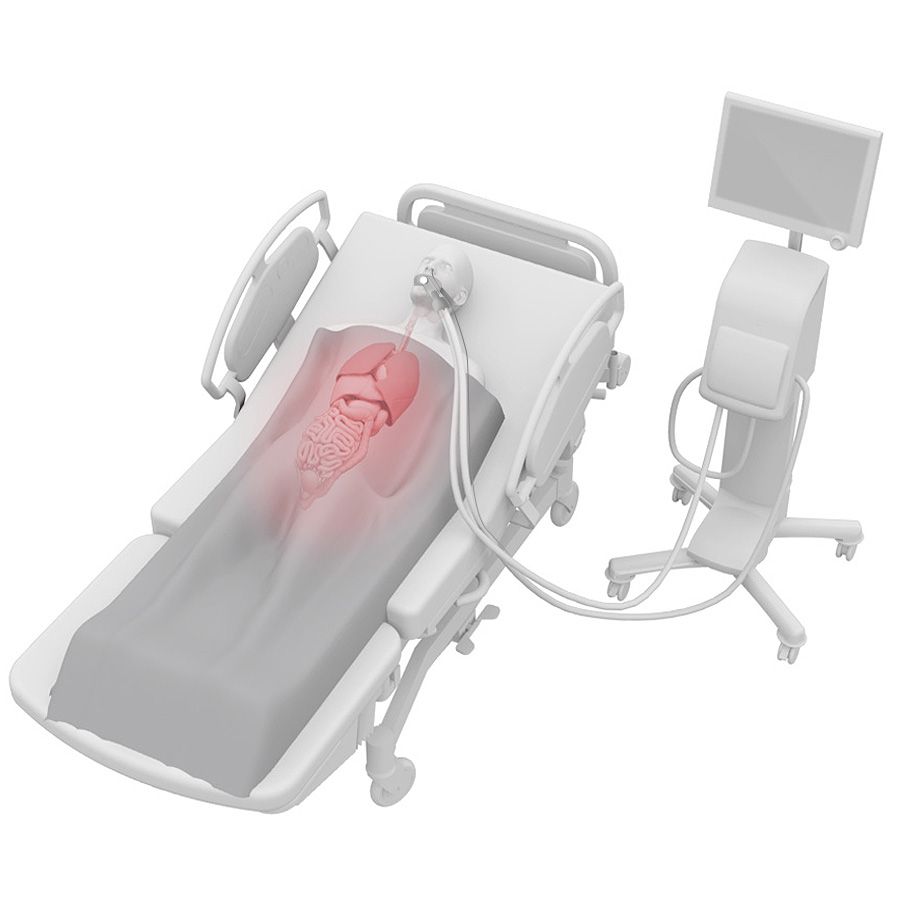 However, if too much of the lung is damaged and not enough oxygen is supplied to the rest of the body, respiratory failure could lead to organ failure and death of the patients.
As per the Viscidi, the outcome is uncommon for the majority of patients infected with the coronavirus. As those most at risk to severe developments are older than 70 and have weak immune responses.
While other than old age individuals, people at risk include pulmonary abnormalities, chronic disease or compromised immune systems, such as cancer patients who have gone through chemotherapy treatment.
Viscidi urges the public to think of the coronavirus like the flu because it goes through the same process within the body. Many people contract the flu and recover with no complications. "People should remember that they're as healthy as they feel," he said. "And shouldn't go around feeling as unhealthy as they fear due to unavailability of medicines."
Source: Statesman