What is Meant by Dental Caries How are they Caused & Prevented?
Teeth caries is the results of erosion in your teeth's surface that are basically caused due to bacteria attack causing acid and plaque. Dental caries is common in all genders as well as all age groups of people. Though, at the initial stage, it is not painful but when its effect reaches the nerves or roots of your tooth you will face the actual problem.
Dental caries is also well-known as dental cavities and with the time being becomes more painful with serious teeth condition, especially if not treated timely or completely ignored. In dental caries, the tooth starts to breakdown due to acids made by bacteria. And the reason behind this caries is acid from bacteria dissolving the hard tissues of the teeth like enamel, dentin and cementum making it painful for you.
Dental Caries Symptoms
Dental caries, you can say is the process of deteriorating your teeth and you notice the symptoms when can see a hole in your teeth, feeling pain while chewing the food, often toothache and feel teeth sensitivity while consuming cold or hot food or beverages.
Also Read: Top Six Foods Need to Avoid Bad for the Health of Teeth and Gums
In various situations, dental caries can be worse, where you need immediate medical assistance to cure the dental problem. If you are living in New Work, you can visit the dental clinic in New York for the right treatment to cure dental cries and prevent the teeth from permanent damage.
These are kind of initial indications, which means your tooth is under the attack of dental caries. And you need to take the right action now to control its further spread and prevent your teeth from permanent damage. Before you get to know the prevention of dental caries, you should know the causes or what are the reasons causing the dental cavities.
Dental Caries Causes
Dental caries are mainly caused by the bacteria and damaging substances released by these bacteria like acid that erode your teeth. When you eat food, normal bacteria in your mouth combine with food leftovers and when acid comes into contact with these remnants, it creates a sticky film which also known as plaque.
But you can control plaque, and to remove the plaque you need to use the flossing and keep brushing regularly two times (in the morning and at the night before sleeping). When such plaque accumulates for a long time it becomes a harder substance called tartar.
And the accumulation of plaque and tartar with bacteria and acid attack can damage the enamel on your tooth that causes holes in the enamel that is known as dental caries or cavities. Dental caries usually starts with small and narrow holes, if ignored it comes deeper and reaches the roots of your teeth which leads to permanent damage of the teeth.
How Can Dental Caries be Prevented?
To prevent dental caries, you need to maintain oral hygiene and avoid the activities causing the cavities. To prevent, you can avoid eating food or drinking various beverages in your daily life. And you need to be careful after eating such foods or drinking the beverages. Below you can also read a few tips to keep cavities under control.
Tips To Reduce Dental Caries:
Limit Consuming Sugary or Starchy Items.
Brush Your Twice (In the morning & night).
Rinse Your Mouth after Consuming Foods.
Flossing of Teeth & Use Fluoride to Rinse.
Use Fluoride Toothpaste for Brushing.
Avoid Chewing Tobacco and Smoking.
Visit Regularly at Dentist for Check-ups & Cleanings.
Also Read: How to Stop a Cavity from Getting Worse Naturally: 5 Simple Ways
Dental Caries Treatment
Depending on the cavities level and teeth condition, dentist in Jamaica performs the right treatment to cure dental caries. Dentists here usually perform dental procedures like fillings and crowns to cure the teeth affected due to caries.
Also Read: How Long Do Composite Fillings Last on Teeth & How to Take Care
Fluoride/Dental Fillings & Crowns
At the initial stage, the dentist recommends fluoride treatmentsthat contain more fluoride than the amount found in tap water, toothpaste and mouth rinses.Fillings and crowns are performed when decay has progressed beyond the earliest stage and weakened your tooth that helps to fill the holed area and cover your tooth with a natural crown.
Root Canals & Tooth Extractions
While in extreme conditions, the best dentists in New York used to perform root canal treatments (RCT) or extract the teeth from your mouth. RCT is usually recommended for patients who want to keep their natural teeth and can afford this treatment, as root canal treatment is quite expensive and having other disadvantages.
Also Read: What Are The Side Effects Of Root Canal Treatment: Disadvantages
Extracting the tooth is the last resort you can opt for if your tooth is permanently damaged. Dentists remove the tooth from the roots and also recommend dental implants to install the artificial teeth at the same place that you can use for chewing food. Removing teeth is very much less expensive but implanting new teeth is also a pricey and time taking process that you can choose as your wish.
When Root Canal is Required: Advantages of Root Canal Treatment
Teeth damaged badly due to long years of cavity, need to save with critical dental procedures. If your teeth is seriously damaged, and if you are at middle or old age you will prefer to extract it and get rid of acute pain and discomfort in your mouth making your life difficult.
But there is another alternative option you can opt to save your teeth, called root canal treatment that is used to save the teeth in the critical conditions. But it is not necessary every teeth root canal can save all types of damaged or deteriorated teeth, including molars and other teeth.
Also Read: How To Get Dental Treatment During COVID 19: Dental Procedures in Coronavirus
However, sometimes you don't get to know when you need root canal treatment to save your teeth as well as health. Actually, it is very difficult for you to find what your teeth's exact condition is and when you need root canal or other dental procedures would be enough to save your teeth from permanent damage. So right here, we will talk why or when you need root canal and the benefits of the root canal treatment.
What is Root Canal Treatment?
It is actually, the process of extracting infected pulp from inside of the tooth and filling the suitable material and sealed. In this process nerve is also disconnected from tooth roots that stops you feel the sensation in your teeth. Actually, root canal treatment is especially designed to eliminate bacteria from the infected root canal, prevent reinfection of the tooth and save the natural tooth.
Also Read: What are the Causes of Sensitive Teeth: 5 Reasons of Sensitivity
When Root Canal is Needed?
However, a dentist can easily diagnosis the condition of your teeth and tell if you really need the root canal treatment. But if you can't visit at dentist you need to prepare yourself by taking the specific characteristics into account that indicates you really need to go through this treatment procedure.
Though, a root canal is performed when the soft inner part of a tooth, known as the pulp, is injured or becomes inflamed or infected. And you will get to know the main symptoms and other indications that specify you really need the root canal treatment.
Also Read: How to Make Teeth Stronger Naturally: 8 Tips for Healthy Teeth
Symptoms to Get Root Canal Treatment
A dentist in Jamaica or at any other place can easily determine the necessity of root canal, but if you want to know, then there are few very common symptoms like severe pain in your infected teeth, swelling, gum tenderness and general feeling or illness like mild fever and discomfort.
PAIN: The pain is not as a normal like other common dental pain but it is something like the pain intensity changing when you change your posture. Or the pain you can't sleep and such pains can be triggered specific stimuli like tapping, pressure, or a thermal insult like extreme cold or hot liquid.
SWELLING: Similarly, swelling in gums not always means you need to go through the root canal surgery. Actually, swelling can come in various forms and types. Whether it looks normal with some kind of tenderness, or is an obvious swelling that can be easily seen or felt, it often means that root canal surgery is required. In some cases, the swelling can even expand to the patient's face or neck.
Also Read: How To Treat Swollen Gums Near Wisdom Tooth Naturally At Home
ILLNESS: Apart from pain and swelling, fever and general feeling of uneasiness can all be indicators that endodontic surgery is needed, especially when these symptoms are accompanied by other signs. If you feel ill and realize any of the above-mentioned symptoms, you can visit at the dental clinic in Jamaica queens and get the proper checkup of your affected teeth for right treatment.
If you have such symptoms, you can visit at the nearest dentist to get more professional diagnosis and find out if your teeth really need the root canal treatment. The dentist will examine the painful tooth and take X-rays to confirm the diagnosis. Root canal treatment is not helpful in saving your saving your teeth but also beneficial to prevent your teeth from permanent damage.
Also Read: The 5 Most Typical Dental Problems and How to Prevent Them
Benefits of Root Canal Treatment
Many people have myths root canal treatment is not good for them, as it expansive, time taking and causes lots of pain and discomfort during the treatment procedure. Let me tell you it is expansive and little time taking than other dental procedures but have various advantages you also need to know.
Advantages of Root Canal:
Get Rid of Severe Pain
Save Your Valuable Time
Durable and Long-lasting
Retain Your Original Tooth
Protect Neighboring Teeth
Get the Teeth with Natural Chewing abilities
Save Money Spend on Frequent Visits at Dental Clinic
Also Read: What Are The Side Effects Of Root Canal Treatment: Disadvantages
Consult The Dentist for Right Root Canal Treatment
I think now you got to know why and when you need root canal treatment. If you are residing in New York and looking for the effective and affordable root canal treatment you can visit at Radiant Star Dental clinic to consult the senior dentist Dr. Sumit Sehgal to get the complete diagnosis of your mouth and affected teeth.
Here you will get the best the dental procedure for root canal treatment within your budget with least pain and agony for longer teeth performance for different age group of people. Or you can also visit at your nearest dentist to get right treatment.
Six Months of Coronavirus: Here's Some of What We've Learned
More than six months passed since we have heard about coronavirus outbreak in China. Now almost the entire world is fighting with this pandemic making people's life difficult and restricted. I know you all are aware very-well about his deadly disease, but once again we need to review few things that is making this disease so lethal and destructive.
5 Things We Should Know About COVID-19: Graphics
#1 The Most Common Symptoms:
Also Read: Difference Between Coronavirus vs Cold vs Flu vs Allergy: Graphic
#2 Popular Modes of Transmission:
#3 How Effects the Human Body:
Also Read: How Exactly Coronavirus Attacks, Infects & Affects Body to Death
#4 How Effects the Human Brain:  
#5 How Effects the Nervous System:
Since the coronavirus outbreaks, many new things came out with new research and studies by the scientists, doctors, medical experts and researchers who are closely understanding about this disease so that right vaccine can be developed.
Also Read: Why Vaccine Development Process for New Diseases Like Coronavirus Takes 12 to 18 Months
Since the earlier studies, COVID-19 virus has changes itself a lot and now new symptoms have been noticed. Further, it can become more adaptive as per the new environment or health conditions of humans to mutate accordingly and spread.
Also Read: 5 Things You Don't Know About Coronavirus: New Research & Studies
Source: Forbes India  
What are the Causes of Sensitive Teeth: 5 Reasons of Sensitivity?
It could be challenging for you to eat cold, hot and sour foods or drinks if you feel sensitivity in your teeth or gums. And in some of the critical situations, you can even face a sensitivity problem while breathing cold air and brushing or rinsing your mouth.
Also Read: How To Get Dental Treatment During COVID 19: Dental Procedures in Coronavirus
However, these kinds of syndromes usually evident after the age of forty or above and there are many curing techniques to fight with such problems. Below you can read the most common causes of sensitive teeth or gums and some useful measures to relieve from it.
Top 5 Reason for Sensitive Teeth
#1 Due to Age Factor
Sensitivity problem is very common after a certain age and most of the people after their fourth or fifth decade of life face teething troubles. However, nowadays owing to many other environmental factors and unhealthy lifestyle changes, folks at the young stage of life also facing teeth sensitivity problems.
Also Read: What Causes Grey Hair At A Young Age: Reasons for Premature Greying
#2 Hard or Excessive Brushing
As per a senior Dentist in Jamaica, if you regularly use a hard bristle brush for your teeth or do brush with excessive pressure, then your tooth enamel will be getting wear down and also cause your gums to become sensitive towards cold or hot foods or beverages.
Also Read: Why Is It Important To Brush Your Teeth At Night: Health Benefits
#3 Use of Teeth Whitening Products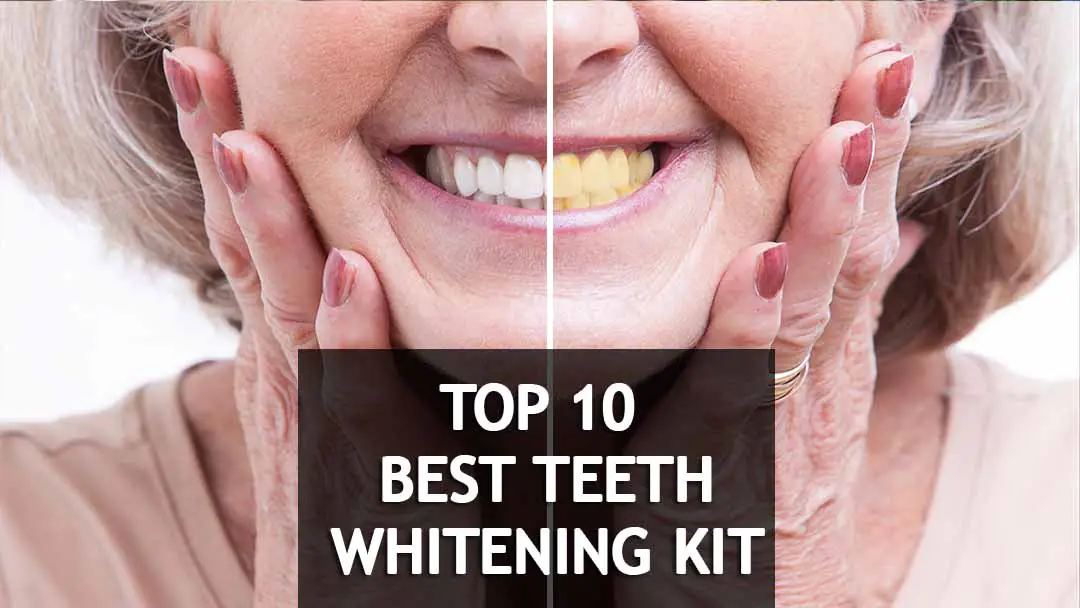 To remove the yellowness in teeth, people use cosmetics made dental care or teeth whitening products containing harmful ingredients like baking soda, peroxide which can affect tooth nerves and can easily cause sensitivity problems especially if your teeth dentin is already exposed.
Also Read: How To Keep Your Teeth Whiter With Braces: 5 Ways for White Teeth
#4 Due to Gum Related Problems
If you have gum related problems, then you can feel the sensitivity in your teeth. Actually, gum problems can cause a sensitivity problem in two ways – one it teeth decay and enamel breakdown which uncover the dentin and another is, an infection that affects the teeth roots and causes gums disease.
Also Read: Top Six Foods Need to Avoid Bad for the Health of Teeth and Gums
#5 Due to Past Dental Treatments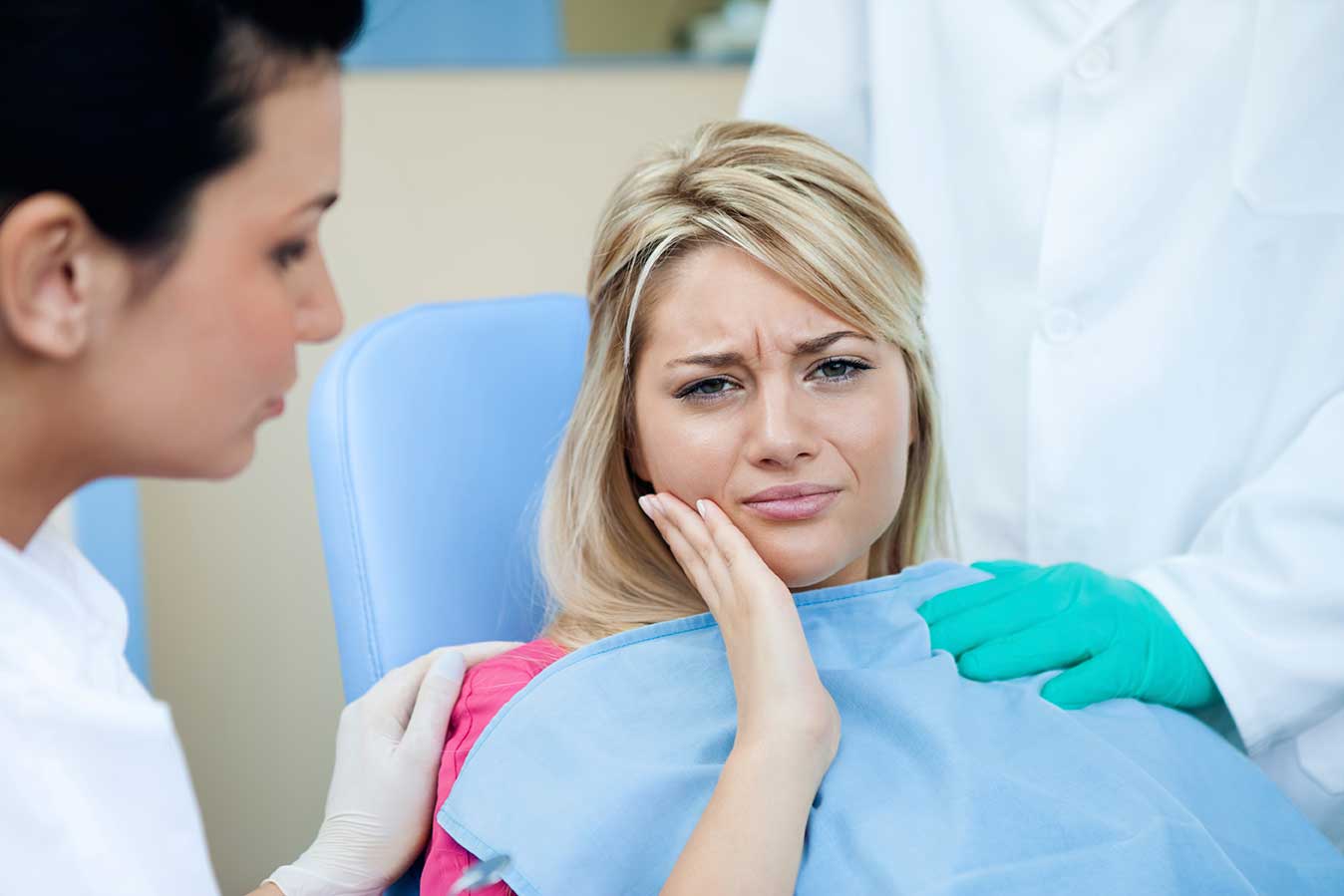 Sometimes dental procedures like root canal treatment, filling, dental implants, cosmetic dentistry, crown & bridges can also cause sensitivity problems. So if you have earlier gone through such dental care and treatment process and now feeling sensitivity, you need to again visit at the same dentist to get the treatment for teeth sensitivity.
Also Read: What Are The Side Effects Of Root Canal Treatment: Disadvantages
All the above factors can be major causes of teeth sensitivity and if you are already facing it, then you can cure it with few preventive measures like – Brush gently & use of soft bristle brush, use toothpaste specially meant for sensitive teeth, and avoid excessive cold or hot and acidic foods like oranges, tomatoes & lemons.
However, at the initial stage of teeth sensitivity you can control such problems but for serious illness visit at the nearest dental care clinic and consult the doctor for complete medical treatment and cure. Here the dentist will recommend the best treatment for tooth sensitivity and if there is a major problem it will be cured and treated professionally with right dental procedures.