How Does Listening To Music Help Reduce Stress: Benefits of Music
Stress is one the major cause of depression among people making difficult for them to live normal life. People overthinking about their personal problems, risks and difficulties in their professional life make them sick and eventually they become victim of stress.
Reducing stress is important for you to handle the tough times in your personal as well as professional life. Apart from avoid overthinking about anything very seriously, there are various other measures you can try to reduce stress and anxiety in your life.
Listening music is one of them option helps to reduce stress at effective levels. As per the study and research music has a positive impact on our brain and it has encouraging effects on reducing the stress. Right here we will tell you how music affects your brain and helps to reduce stress with its health benefits and various aspects to relieve stress.
As Per Research Music Reduce Stress by 65%
As per the research, the participants were asked to solve puzzles that were likely to induce stress. They carried this activity while wearing sensors and they were made to listen to different songs to measure brain activity.
The researches continuously recorded their heart rate, breathing, and blood pressure. Finally, it was concluded that when participants listened to a particular song their overall anxiety level reduced by 65% and their usual physiological resting rates came down by 35%.
Why Does Music Reduce Stress?
The carefully arranged tones of the music help to slow down the listener's heart rate, reduce blood pressure and reduce the level of stress in the body. The song has made use of many musical principles that have a calming effect on the brain. By perfectly combining all these things, the composer came up with the perfect relaxing soundtrack.
Also Read: Why Does Stress Really Cause Gray Hair: Scientific Research Proof
How Does Music Affect The Brain?
When you listen music connects with the automatic nervous system—brain function, blood pressure, and heartbeat—and the limbic system, where your feelings and emotions live.
If you feel threatened, your nervous system releases stress hormones like adrenaline and cortisol. Listening to music can switch the stress response to "off" and help your mind and emotions recover from stress faster than they would without music.
ADVANTAGES OF LISTENING TO MUSIC
Reduce Pain in your Body
As per the studies physical and emotional pain can be reduced simply by listening to music. While more research remains to prove exactly how this works, listening to calmer music that stimulates your brain has been shown time and time again to reduce the body's pain, therefore, music has a unique impact on our minds that can help with pain management.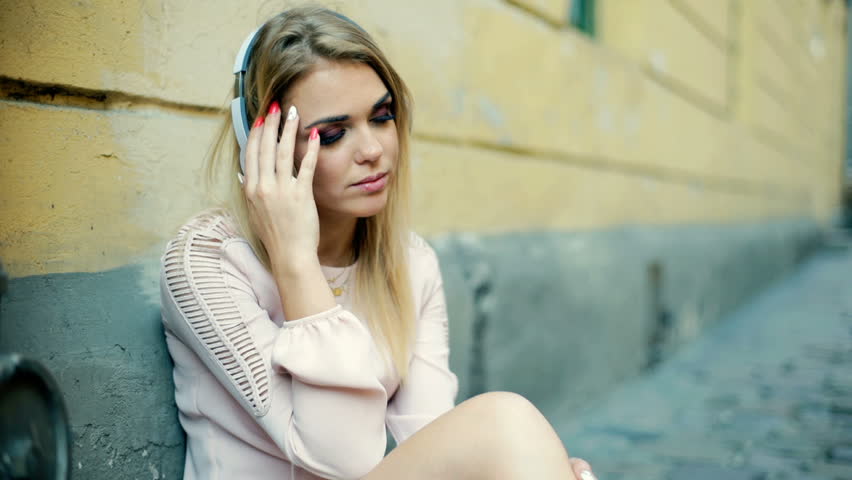 Hand in hand with the point above, if you're in pain, it's also not uncommon to feel stressed, for the same reasons of not being able to do the things you want to do and the fact that you're in pain. This could be both physical and emotional pain.
Reduce Blood Pressure
Both a symptom and a cause of high-stress levels are high-blood pressure. These high, stress-causing levels can be the result of several aspects, including lifestyle decisions, such as smoking or diet, or things that are out of your control, such as intense situations or arguments with other people.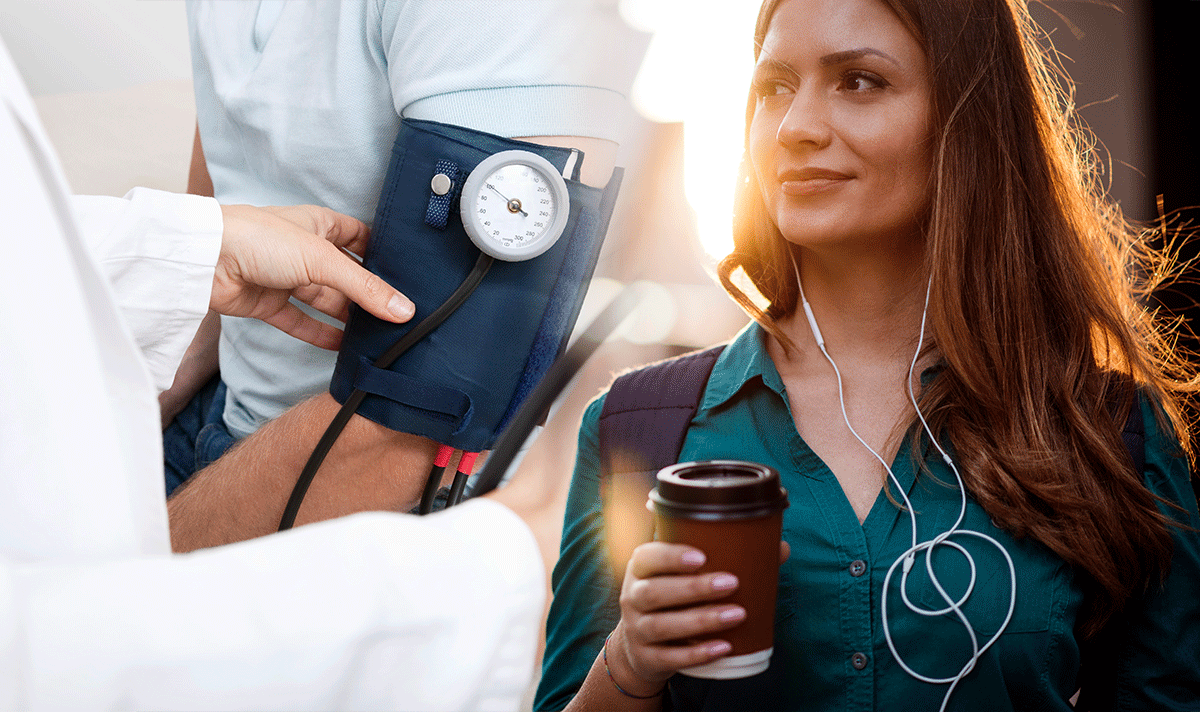 When you're feeling stressed out and as though your heart is pumping too fast, why not play some classical music or a genre of music that you find relaxing. This is sure to bring your heart rate down and get your blood pressure down to a normal speed.
Enhance Your Immune System
When you're ill or feeling sick, it's only natural that you're going to feel stressed out about it. In addition to feeling unwell, it's not uncommon to feel stressed out about the things that you're missing or now don't have time to do, such as running errands, going to work or spending time with your loved ones.
However, it's worth remembering that researchers have found that listening to music can actually boost your immune system and its internal functions. In fact, listening to just 50 minutes of dance music, of all music, can increase your body's production of antibodies, helping you get better.
Also Read: How To Make Immune System Stronger: 5 Ways To Boost Your Immunity
Improves Memory & Concentration
Music is not only for kids or teenagers, but it is helpful even for old age people. Research showed that listening to classical music can help to improve memory in Alzheimer's and dementia patients. Moreover, it can increase a person's visual attention.
If you constantly feel stressed when you look at your in-tray or your to-do list and never seems to be getting any smaller, making you feel as though you're stuck in a working rut? Listening music helps to improve the concentration and boost memory.
Finally, we got to know, listening is not only helps to reduce stress, but it good for your overall health, especially to keep your brain free from stress and anxiety. And listening music you don't need to take out specific time, you can enjoy the tunes workout, while commuting to office, walking or jogging, eating or at the time of doing household chores.
How Vitamin C Helps in Fighting with COVID-19 & Other Viruses?
Millions of people died and suffering from Coronavirus (COVID-19) and many are at risk of getting infected with such deadly virus. Till now what we have learnt that keeping our immune system can help us to keep safe from such virus.
And Vitamin C plays a major role in keeping our immunity system strong. Vitamin C discovered by Albert Szent-Gyorgi in the early twentieth century when he was searching for a substance, the deficiency of which can cause various health problems.
Role of Vitamin C in Fighting with COVID-19
Vitamin C cannot be stored in the body and requires daily intake to maintain adequate levels. This combined with smoking, poor lifestyle, not consuming enough nutritious foods leads to a majority of the population being sub-clinically Vitamin C deficient.
Also Read: Six Foods You Must Consume Daily for Vitamin C to Boost Immunity
In the 1970s, Nobel Laureate Linus Pauling popularised the use of high doses of Vitamin C for the treatment of common cold.  As per the research and studies Vitamin C deficiency and Pneumonia and found that patients with a low Vitamin C intake required hospitalisation much longer than those who had adequate amounts.
How Much Vitamin C Per Day?
For the prevention and treatment of viral respiratory tract infections, it is recommended to take 4-6 grams of Vitamin C per day. In a clinical study conducted with 500 subjects, 4-6g of Vitamin C per day showed an 85 percent reduction in cold and flu symptoms.
Also Read: 5 Natural Home Remedies for Common Cold and Cough
To those who think they can get adequate Vitamin C from citrus fruits, you have to understand that you need to consume as many as 20 oranges to get 1g of Vitamin C which is impossible. While consuming excessive Vitamin C has a side effect on your body.
How Does Vitamin C Work?
In case of coronavirus infected patient, the main reason for the extensive lung injury is the excessive free radicals and oxidative stress mounted by the dysfunctional immune system in an effort to kill the virus but end up harming the patient instead.
Vitamin C, a water soluble powerful anti-oxidant, can neutralise these free radicals and reduce oxidative damage to the lungs. When the balance between oxidants and anti-oxidants is lost, that's when the damage happens and patients progress to severe disease. By administering adequate Vitamin C, we can increase the anti-oxidant status of our body.
Also Read: How Much Vitamin C is Too Much: Side Effects of Excess Vitamin C
Vitamin C levels in white blood cells (immune cells) are ten times higher than in plasma, which indicates functional role of the vitamin in these immune cells. Vitamin C has been shown to affect the functions of phagocytes, production of interferon, replication of viruses, and maturation of T-lymphocytes.
Vitamin C Prevents from Many Diseases
Vitamin C also protects these immune cells from oxidative damage when they try to clear out bacteria, viruses, etc. Hundreds of clinical studies have shown that Vitamin C has a positive impact on many infections caused by bacteria, viruses, fungi, etc.
Vitamin C at doses of 4-6g is absolutely safe and causes no side effects whatsoever. It is especially useful for the elderly and for those with pre-existing conditions to strengthen their immunity. However, you can also increase intake of other foods to boost your immunity.  
Also Read: How To Make Immune System Stronger: 5 Ways To Boost Your Immunity
Benefits of Drinking Lemon Water to Boost Immunity with Vitamin C
Lemon water not only makes a delicious drink to keep your stomach cool in summers but also gives immunity to your body. Yes, lemon contains an ample amount of Vitamin C that helps to boost the immune system naturally, which is very important nowadays to keep your body resistant from COVID-19 like deadly viruses.
As we all know there is no vaccine or specific medicine developed to cure this disease, the only way to keep your body immune enough to remain safe from such deadly viruses. So right here we discussed how lemon water boosts immunity against COVID-19 and what are the health benefits of lemon water and how you can enjoy lemon water.
How Does Lemon Boost Immune System?
As you know Lemons are high with vitamin C, a potent antioxidant that can improve your immune system, helping your body ward off infections and diseases. The citrus fruit can also help the body absorb iron from foods and contribute to wound healing due to its high vitamin C content in it.
Also Read: How Much Vitamin C is Too Much: Side Effects of Excess Vitamin C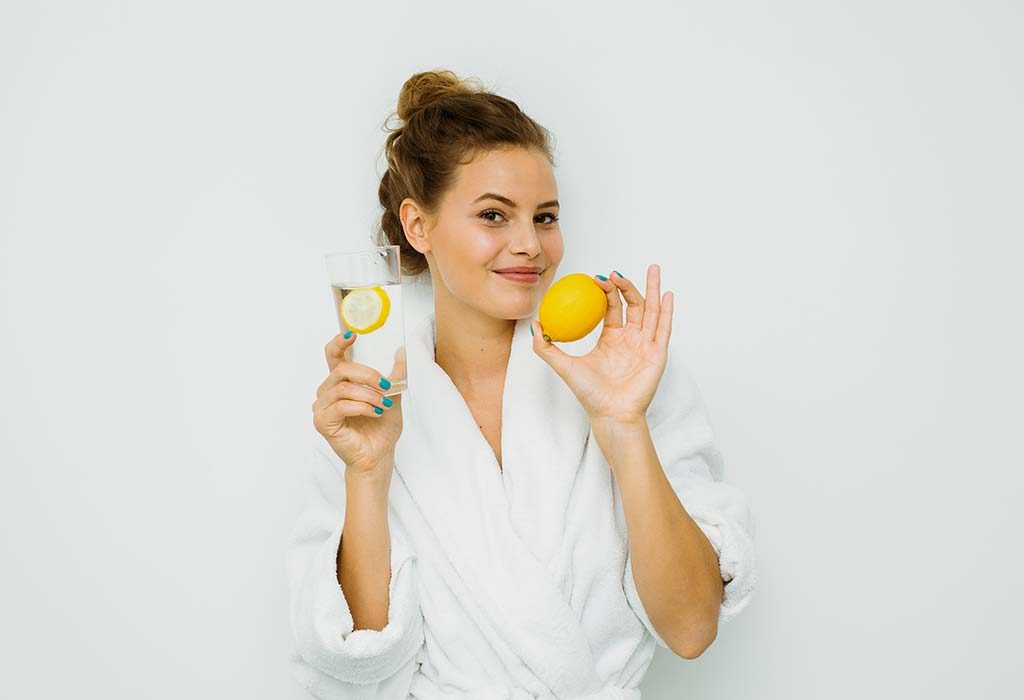 As per the research foods that contain high amounts of vitamin C and other antioxidants may help improve immunity against germs and viruses that cause the flu and common cold. Vitamin C can help support the health of your intestines and respiratory system.
Also Read: How To Make Immune System Stronger: 5 Ways To Boost Your Immunity
As per the international health reports consuming at least 200 mg of vitamin C every day did appear to reduce the duration of cold symptoms by an average of 8% in adults and 14% in children. This vitamin may also help strengthen immunity in individuals undergoing extreme physical activity.
Other Health Benefits of Lemon
Lemons not only enrich with Vitamin C but also have multiple other benefits to your health. Yes, it will not only boost your immunity against COVID-19 but also provides various other amazing benefits to your body that are listed below. 
Also Read: How Vitamin C Helps in Fighting with COVID-19 & Other Viruses
Lemon Health Benefits:
Strengthening the immune system.
Provides relief or prevents nausea.
Helps to prevent asthma.
Lower the risk of ischemic stroke and high blood pressure.
The high vitamin C content in lemons can help prevent free radicals from causing cell damage, leading to cancer.
Boost metabolism and aid in weight loss.
It improves the digestion system & Prevents kidney stones.
It helps with iron absorption, thereby reducing the risk of Anemia.
It assists in the formation of collagen, which helps maintain a healthy complexion.
Lemons also contain high levels of lutein and zeaxanthin, which can help keep your eyes healthy.
Also Read: Six Foods You Must Consume Daily for Vitamin C to Boost Immunity
Apart from the above said, Lemon has multiple benefits, but make sure to keep consuming on a regular basis. And there are multiple ways to consume lemon as beverages or add into your daily food to make your body strong and immune. Further, below you can also find the various ways to consume lemon for maximum health benefits.
How To Make Lemon Water for Immunity?
The best way to enjoy lemon is to make Shikanji with water, lemon, sugar and black salt.
Or you can add a dash of organic cayenne pepper, a few springs of mint, a slice of fresh ginger, a teaspoon of raw honey, etc, to boost your metabolism as well as enhance the taste.
You can also add a few slices of other fresh citrus fruits such as lime, oranges, or cucumber.
You can take lemon water added with honey in the morning to control your weight.
Or you can add lemon water on the salad to make it more tasty and healthy.
But don't forget to enjoy warm lemon water every morning to boost your immunity against coronavirus infection, and enjoy the immense health benefits listed above. However, people having common cold problems should avoid lemon water after evening, especially other than the summer season otherwise they will keep sneezing and coughing.
Also Read: 5 Natural Home Remedies for Common Cold and Cough
How Much Vitamin C is Too Much: Side Effects of Excess Vitamin C
We all know, Vitamins are the most essential nutrients for our body. Vitamins are broadly classified as water-soluble and fat-soluble Vitamins. There are 13 Vitamins in all and each one carries out critical functions keeping us to stay alive and Vitamin C is one of them that helps in performing the various functions in our body.
Actually, Vitamin C is involved in the production of neurotransmitters like serotonin and norepinephrine. The most important function of Vitamin C is that it acts as an antioxidant and boosts the immune system to fight from various diseases.
Also Read: How To Make Immune System Stronger: 5 Ways To Boost Your Immunity
To avoid getting infected with COVID-19 like viruses, people increased the intake of Vitamin C into their diet. But do you know taking too much Vitamin C has side effects? Yes excessive intake of Vitamin C is not good for your health.
Also Read: How Vitamin C Helps in Fighting with COVID-19 & Other Viruses
Symptoms of Too Much Vitamin C in the Body
When you take any supplement usually the full amount is not absorbed into your body. And it is believed that in lower doses about 70-90% absorption occurs while in mega doses of 1g and above only 50% is absorbed. And the excessive amount leftover in the GI tract may irritate the system leading to symptoms like:
Symptoms of Excess Vitamin C:
Diarrhea
Nausea
Insomnia
Vomiting
Headache
Abdominal cramps
Heartburn or Acid Reflux
Also Read: Five Natural Remedies for Acid Reflux and Heartburn
Overdose on Vitamin C symptoms can help you to control the cut the intake of this nutrition. If you not control the same it will negatively affect your body. Hence, you also need to know the side effects of too much vitamin C discussed below.
Side Effects of Taking Too Much Vitamin C
Absorption of Other Nutrients
Excessive Vitamin C may interfere with the absorption of other essential nutrients like Vitamin B12. However, if you need both, it is advised that if you are taking both these vitamin supplements, you should keep about 2 hours of gap between them. Vitamin C has also found to decrease the uptake of Copper in the body.
Affecting the Health of Bones
Vitamin C is important for collagen formation, which is essential to keep your bones healthy, and several research and studies have shown it beneficial for keeping bone and joint diseases away.
While high levels of Vitamin C in our body may lead to the activation of a protein that causes painful bone spurs (bony projections that develop along bone edges especially at the joints). High intakes of Vitamin C over long periods of time may lead to the acceleration of painful osteoarthritis.
Chances of Kidney Stones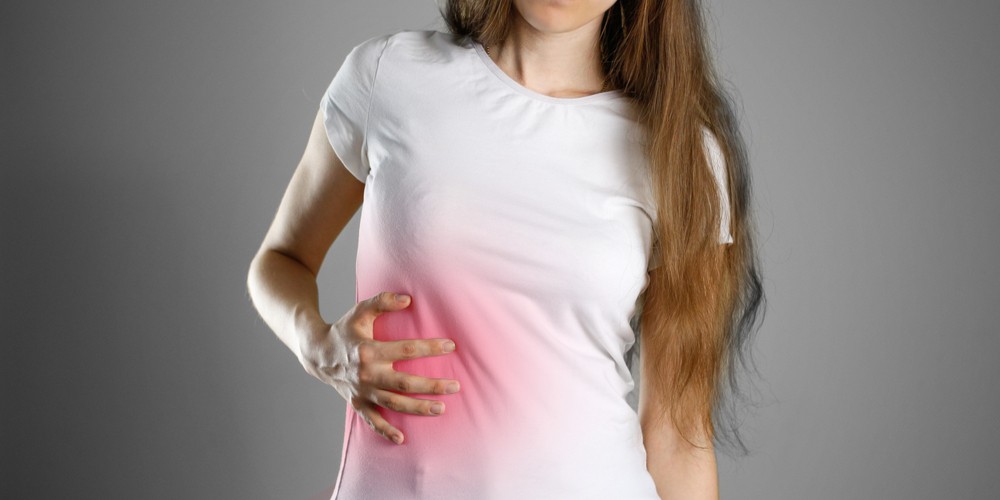 Excessive Vitamin C leads to excretion as oxalate from our body through your urine. And sometimes this oxalate binds to other minerals forming crystals that may lead to stones in the kidneys.
Also Read: Benefits of Drinking Lemon Water to Boost Immunity with Vitamin C
As Vitamin C is responsible for increasing the oxalate formation, excessive intake has been found to be linked to kidney stones. And few studies have shown high Vitamin C intakes to be linked to kidney failure, though in very rare cases only.
May Rust Your Body
As per the research and studies carried out by the scholars of the University of Florida, if you had an injury, sprain or inflammation, and were taking more than 100 mg of Vitamin C/day, you may be rusting your body from the inside.
Also Read: 10 Best Foods Improve Your Brain Function and Memory Development
And the assumption was that all these conditions lead to free iron within the body which reacts negatively with Vitamin C causing a reaction like the rusting of an iron rod when exposed to water and oxygen. So even though Vitamin C helps lower inflammation and hasten to heal, taking the right amount is recommended.
Recommended Daily Dose of Vitamin C (ICMR/NIN)
To avoid such complications due to overdose of Vitamin C, you need to control the intake of Vitamin supplements. And as per the different genders and ages, the upper limit of Vitamin C is recommended according to the Office of Dietary Supplements – the USA.
Infants: 400mg/day
Children 4-8 Years: 650mg
9-13 Years: 1200mg
14-17 Years: 1800mg
Adults: 2000mg/day
Pregnant and Lactating mothers: 1800mg/day
Recommended Daily Intake Of Vitamin C (ICMR/NIN) for The Indian Population:
Adult Man: 40mg/day
Adult woman: 40mg /day
Children: 0-1 year: 25mg & 1-17 years: 40mg
Pregnant and lactating mothers: 60-80mg/day
If you are regularly taking citrus fruits, peppers, tomato, papaya, green chutney, amla and green leafy vegetables your body will get adequate Vitamin C. Supplementation should be done only when you are under doctor's medication supervision.
Also Read: Six Foods You Must Consume Daily for Vitamin C to Boost Immunity