How Much Plastic are We Eating & What Happens if We Eat Plastic?
Do you know how much plastic we eat every day, every year or during our entire life? As per the researchers in Australia, every week we are ingesting plastic around the size of a credit card (roughly 5 grams), and around 250 grams every year (in 12 months).
Are you amazed to know this fact, yes it is very much possible when you are regularly even daily eating in plastic made items? From bowel to drinking water bottles or consuming other eatable items packed in plastic, are the reasons.
How Much Plastic Do We Eat in a Lifetime?
As per a study 2019 by WWF International, in a month, we ingest the weight of a 4×2 Lego brick in plastic, and in a year, the amount of plastic in a fireman's helmet.
This may not sound like much, but at this rate of consumption, in a decade, we could be eating 2.5 kg (5.5 lb) in plastic, the equivalent of over two sizable pieces of plastic pipe. And over a lifetime, we consume about 20 kg (44 lb) of microplastic.
Every week – 5 grams of plastic
That's about the same weight as a plastic bottle cap and enough shredded plastic to fill a porcelain soup spoon.
Every month – 21 grams of plastic
That's about the same weight as five casino dice and enough shredded plastic to half-fill a rice bowl.
Every 6 months – 125 grams of plastic
That's enough yellow shredded plastic flakes to fill a cereal bowl, as pictured above.
Every year – 250 grams of plastic
That's a heaping dinner plate's worth of shredded plastic, as pictured above.
Every 10 years – 2.5kg of plastic
Reuters did not have enough shredded plastic to weigh in order to visualize this comparison. However, a standard lifebuoy weighs 2.5 kilograms so we found one of those.
In Our Lifetime – 20kg of plastic
The average human lives for 79 years. Using the current estimate of microplastic in our diets and assuming the situation doesn't improve or worsen, that equates to 20 kilograms of plastic consumption. That's more plastic than the two mobile recycling bins shown above, which only weigh 10kg each.
How Plastics Enter into our body?
Microplastics come from larger discarded objects that break down over time into smaller pieces. They get into waterways and enter the food chain when eaten by fish and other marine life.
As per the reports, many factors have an impact on the exact amount of microplastics you will ingest, such as age and lifestyle.
Different ways plastics enter your system
Microplastics can get into your system via, among other things, honey, sugar, rice, pasta, bread, milk, utensils, cutlery, toothpaste, toothbrushes, and chicken gizzards.
Where you are living matters?
The amount of microplastics one takes in varies by geographical region—water in the US contains about twice as much plastic as in Europe, the study says.
Actually, plastic production has surged in the last 50 years with the widespread use of inexpensive disposable products.
As plastic is not biodegradable, but only breaks down into smaller pieces, it ultimately ends up everywhere, cluttering beaches and choking marine wildlife, as well as in the food chain.
Humans produced as much as 400 million tons of plastic in 2015. And, the amounts are only rising annually and estimated to become double by 2025.
Globally, people dump 8 million tons of plastic into the oceans and researchers aren't able to trace 99% of it and we continue to eat, drink and breathe it.
We have been using plastic for decades but we still don't really understand the impact of micro-and nano-sized plastic particles on our health.
All we know is that we are ingesting it and that it has the potential to cause toxicity. That is definitely a cause for concern.
Microplastics Found in Unborn Babies Placentas
Even in a recent study, Microplastics now revealed in the placentas of unborn babies. Yes, the plastic particles were found in the placentas of four healthy women who had normal pregnancies and births.
Also Read: How Artificial Intelligence Can Predict Health Risk of Pregnancy
Microplastics ranging from 5 to 10 μm in size were detected on both the fetal and maternal sides of the placenta and in the membrane within which the fetus develops.
What Happens if We Eat Plastic?
So what happens to plastic once it's in your body? Does it enter your bloodstream? Does it sink into your gut? Or does it simply pass through without doing harm?
Specific effects on human health are not yet fully understood. But the cumulative effect of ingesting plastic could be toxic.
Different types of plastic have varying toxic properties. Some are made with toxic chemicals like chlorine, while others pick up trace amounts of chemicals like lead found in the environment.
But high levels of exposure to microplastics can affect the lungs, liver, and brain cells, as well as sexual function, fertility. And a buildup of these toxins over time could impact the immune system and increase the chances of certain life-threatening diseases like cancers.
How to Avoid Eating Plastic?
Eat fresh food as much as possible.
Use cloth or canvas bags for shopping.
Drink tap water instead of plastic bottles.
Buy and store food in glass, silicone, or foil.
Vacuum regularly to clean microplastic particles.
Heat food on the stove, or by microwaving in the glass.
Whenever possible, use glass or ceramic containers.
Use glass, ceramic, wood, or stainless steel containers for storage.
Let food cool to room temperature before putting it into plastic storage containers.
Buy prepared soups, sauces and condiments in glass jars. Wash and save them for reuse.
Hand washes plastic containers leaking chemicals onto other dishes in the dishwasher.
Also Read: How To Make Immune System Stronger: 5 Ways To Boost Your Immunity
We consume microplastics via many channels. We might ingest them while eating seafood, breathe them in through the air, or consume food with trace amounts of its plastic packaging. So, for this reason, it's difficult to completely avoid them but not impossible.
But with certain lifestyle changes like drinking tap water instead of bottled water would reduce the number of microplastics a person consumes. Hence, think about it before you use plastic made products or avoid eating foods in plastic made items.
Sources: Reuters, The Guardian, National Geographic & WWF
5 Indian Best Herbal Drinks to Boost Your Immune System in Summer
Summers running at the peak you need to be very careful keeping your body maintained at the same time boosting the immunity to stay safe from COVID-19 like virus attack. If you are in India you can enjoy the variety of herbal drinks to boost immune system.
Today while considering the extremely hot temperature and at the same time boosting your immunity, we brought here five natural drinks for immune system that will also keep you cool and good for health. Find here the six Indian best herbal drinks loaded with antioxidants to boost your immunity.
5 Homemade Drinks to Boost Immune System
#1 Bel Sharbat (Wood Apple Juice)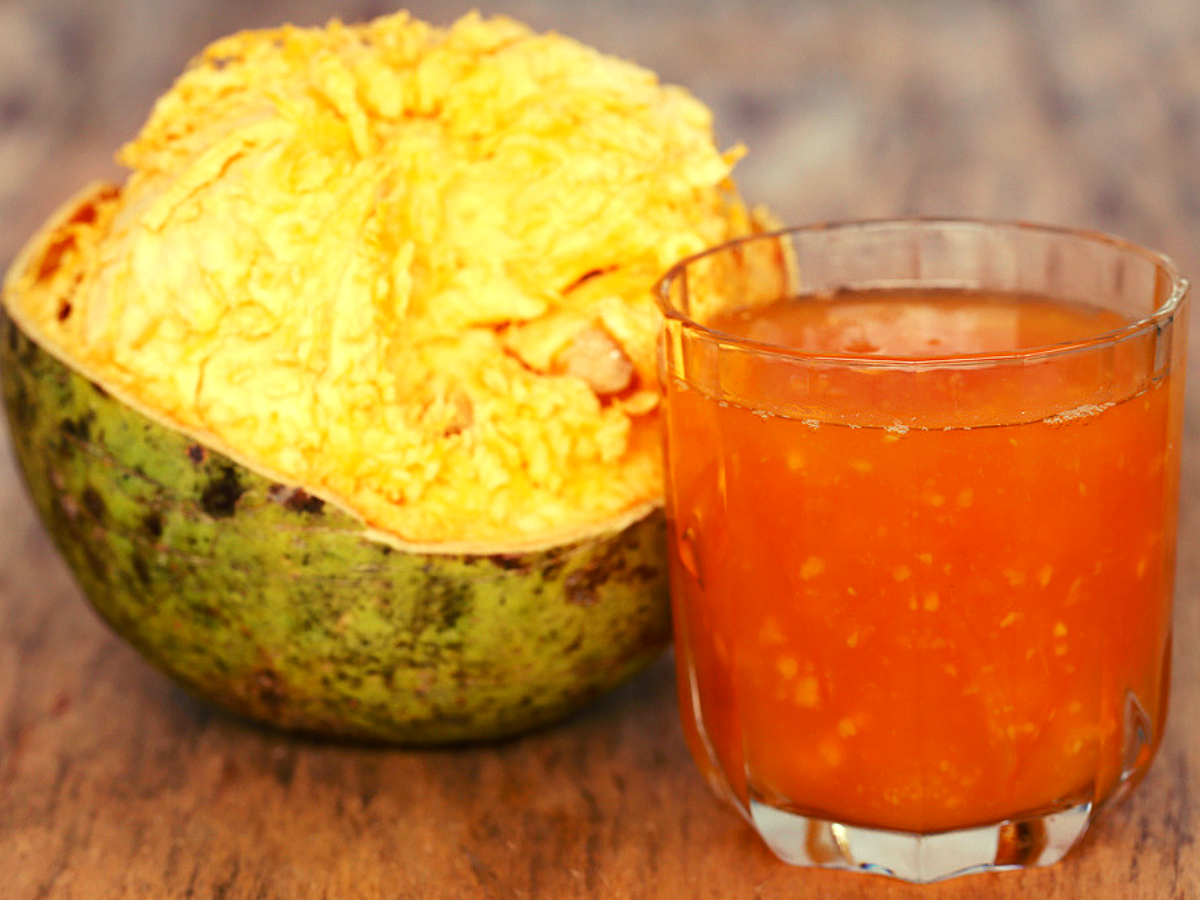 It is grown all over India enriched with fiber and Vitamin C that not helps in boosting your immunity but also improves your digestion. It keeps your stomach and intestine cool and also very beneficial for the people having constipation problem.
Also Read: How To Make Immune System Stronger: 5 Ways To Boost Your Immunity
#2 Aam Panna (Raw Mango Juice)
I'm sure in summers your granny must have recommended you to drink Aam panna, especially to keep your body cool and protect yourself from heat waves. Rich in Vitamin C, raw mango juice is very tasty and will also boost your immunity.
Also Read: Six Foods You Must Consume Daily for Vitamin C to Boost Immunity
#3 Classic Nimbu Pani (Lemon Water)
You must have seen the out street refrigerated water sellers always keep lemon in summers for instant juice to make available the natural cool drink for their customers.
Yes, Lemon is enriched with Vitamin C to boost your immunity and you can easily make with added cumin powder, black salt and some sugar to keep yourself refreshed in summers.
Also Read: Benefits of Drinking Lemon Water to Boost Immunity with Vitamin C
#4 Mint Lassi (Buttermilk or Cured Made)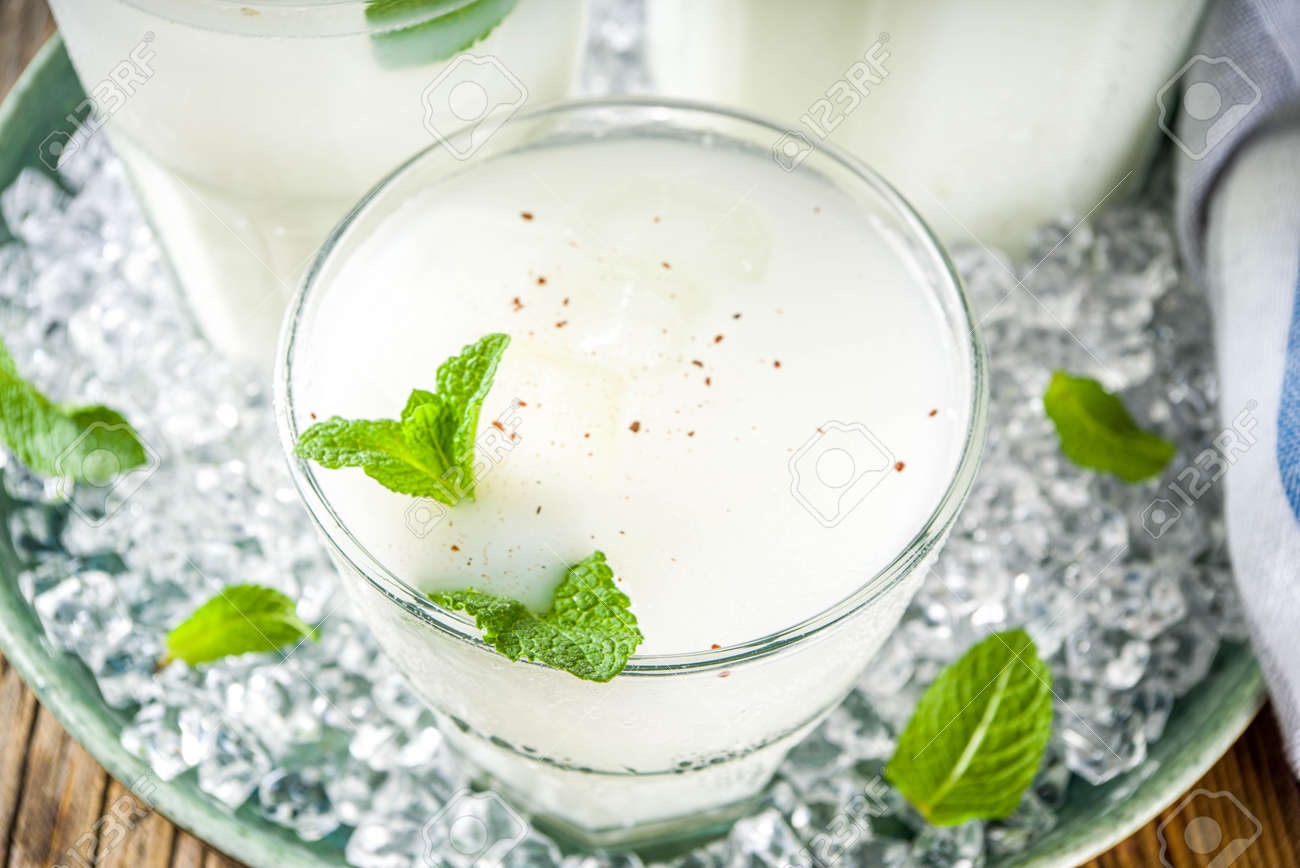 Made with either cured or fresh buttermilk, lassi is rich with antioxidants, minerals and vitamin C, E, A, which makes it a perfect immunity booster.
To make it more tasty and healthy, churn the curd properly and add some mint leaves (pudina) with some sugar and cumin powder. It is one of the best natural Indian drink you can made with thick buttermilk or curd set at your home in a clay pot.
Also Read: Should We Eat Curd In Winter? Read Here Ayurveda and Science Say
#5 Nariyal Pani (Coconut Water)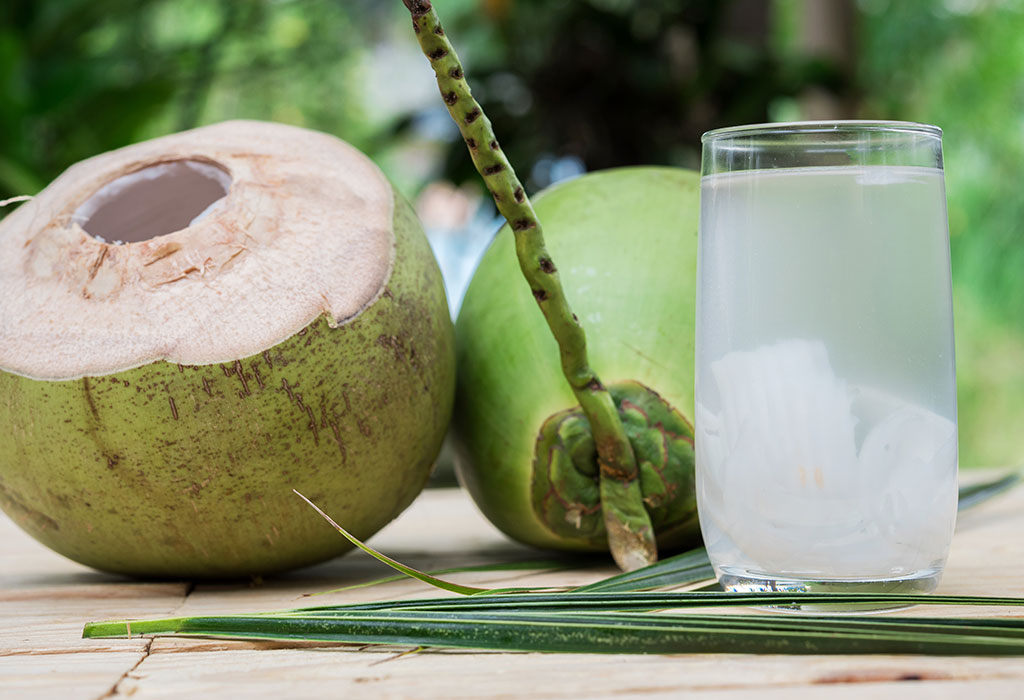 Nariyal Pani extracted from green coconut contains nutrients and vitamins like riboflavin, niacin, thiamin, pyridoxine and folates. And due to its anti-viral and anti-bacterial properties it increase your body's immune system to fight viral infections and viruses.
Drinking coconut water in summers will not only keep you cool but is also very good for the digestive system. And people suffering from chronic gastrointestinal problems and heartburn or acid reflux will also get long-lasting relief if they regularly consume coconut water.
Also Read: Five Natural Remedies for Acid Reflux and Heartburn
How to Improve Eye Vision Naturally: 6 Ways to Increase Eyesight
The eyes are one of the most precious organs, God has given us to see the entire world. If you lose your eye vision, everything will be seen dark for you and your life will become difficult with low eyesight or complete blindness.
Weak eyesight with the older age is a natural phenomena, but you can face this situation at a young age too. In the context of the same, we brought here few useful tips to improve your eyesight naturally that will make your eyes vision healthy for long years.
Six Natural Remedies to Improve Eyesight
#1 Reduce Time Spending on Digital Screen
Do you know spending too much time on a digital screen like your smartphone, computer, laptop and TV can not only affect your eyesight but can also damage your eyes?
Though no such studies came yet, I think you can also understand if you watch a digital screen nonstop or for long hours it will definitely affect your eyes. And not only adults but now kids are using the gadgets at a young age that can affect their eyesight at the later stage of age.
Also Read: How Much Screen Time is Too Much for Adults or Bad for Your Eyes
#2 Use Antiglare Glasses & Reading Mode
I know due to unavoidable office work on laptop and addiction to smartphones you can't avoid watching on such a digital screen. Here, you can wear antiglare glasses to protect your eyes from lights that come from a digital screen.
Many people use a smartphone in the dark before sleeping at the night. The latest 5G smartphones nowadays come with reading mode, night mode and brightness control features to adjust and minimize the impact of screen light on your eyes.
#3 Follow the 20-20-20 Rule Daily
It is a kind of eye exercises to improve vision that you can do if you are working on computer screens for a long hours. To perform the 20-20-20 rule on the interval of every 20 minutes, you should stop staring at your computer and look at something 20 feet away for 20 seconds.
#4 Consume Vitamins Rich Food
We all know Vitamins rich foods are good for eyesight, but do you know why. Let me tell you, Lutein is an antioxidant that occurs naturally in fruits and vegetables like spinach, kale, carrots, broccoli and other green leafy vegetables.
Also Read: 5 Health Benefits of Eating Spinach Leaves or Palak
And Lutein is a pigment found in high concentrations in a layer of the retina where pigment-packed cells help shield against excess light. As per scientific research, lutein supplementation aids this process in our eyes to naturally improve vision.
#5 Increase Intake of Carotenoids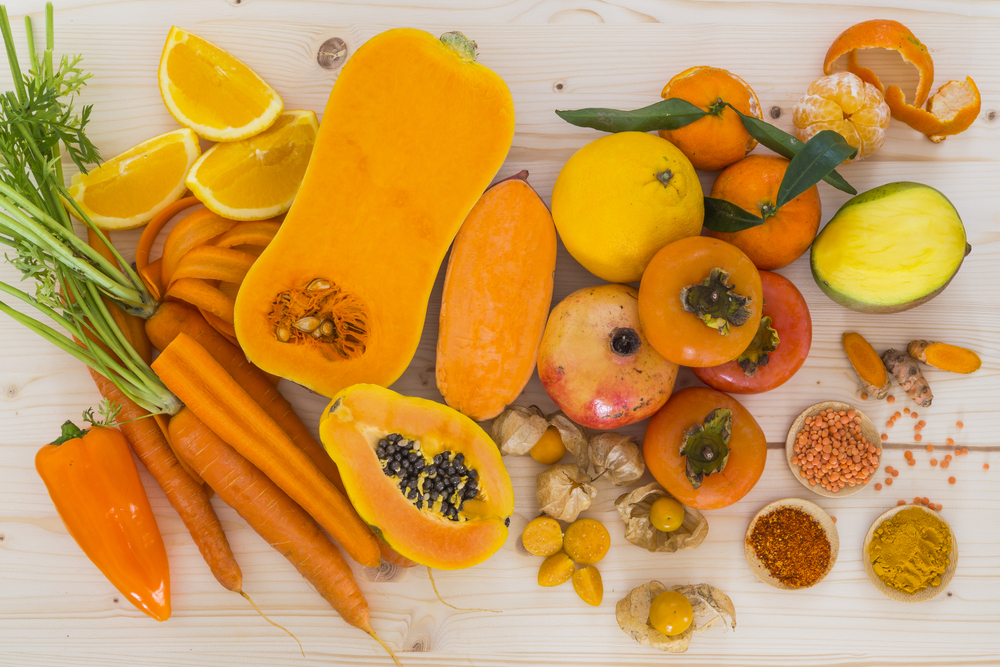 As, I already told you Lutein and zeaxanthin, which are carotenoids found in the retina also keys to improving eyesight. These carotenoids help protect the macula by improving pigment density in that part of the eye and absorbing ultraviolet and blue light. Hence, increase the intake of food containing carotenoids in high quantity.
#6 Consume Fish on Regular Basis
Omega-3 Fatty Acid is also good for eyesight and fish is one the best source of omega-3 fatty acids. Even many oily fish are fish have oil in their gut and body tissue, so eating those offers higher levels of omega-3-rich fish oil keeping your eyes healthy.
Visit Your Eye Doctor Regularly
Facing eyes related problems like excessive moisture, blur vision, Computer Vision Syndrome or nigh vision problem and strain in eyes while looking at the digital screen or watching anything for a long time are the few symptoms you need to visit at nearest eye specialist doctor.
And to avoid such eye-related health issues, you should visit the eye specialist doctors to keep checking your eyes and suggest you the best remedies like wearing the right lenses spectacles or put some medical eye drops from time to time to smooth your eyes.
"Prevention is better than Cure" – I hope you must have listened to this idiom. Yes, before your eyes become unhealthy, keep them healthy with the right food and avoiding activities harmful for your eyes to maintain the vision for long years.
10 Health Benefits of Drinking Warm Water Daily Even in Summers
Can you imagine drinking hot water in the summers? I guess you are still drinking the warm water and may drink throughout the year or maybe your lifetime and that thanks to COVID-19.
Tell me one thing very frankly, have you notice any kind of health benefits since you have started drinking the hot water? But I realized the life-changing health benefits of drinking warm water not only when I was infected with COVID infection even after recovering. Now I'm still drinking warm water in the summers just because it's good for my health.
What are the Benefits of Drinking Hot Water?
Yes, I'm going to tell you the amazing but real health benefits of drinking warm water in all seasons. As we knew 75% of our body is made up of fluids and to keep our body function perfectly with the help of water we need to strike the perfect balance of electrolytes.
Though few people think drinking hot water in the morning is only beneficial for the body, but it's not true, it is good all the time. And apart from controlling the virus attack during COVID-19, drinking hot water has the following amazing benefits.
10 Health Benefits of Drinking Hot Water
#1 Clear Nasal & Throat Congestion
Drinking the hot water boosted nasal mucus velocity, hence clear nasal congestion and ease the pain of sniffles. And if you have a sore throat and congestion caused by mucus buildup, you will definitely get relief from the hot water.
#1 Improves Digestion System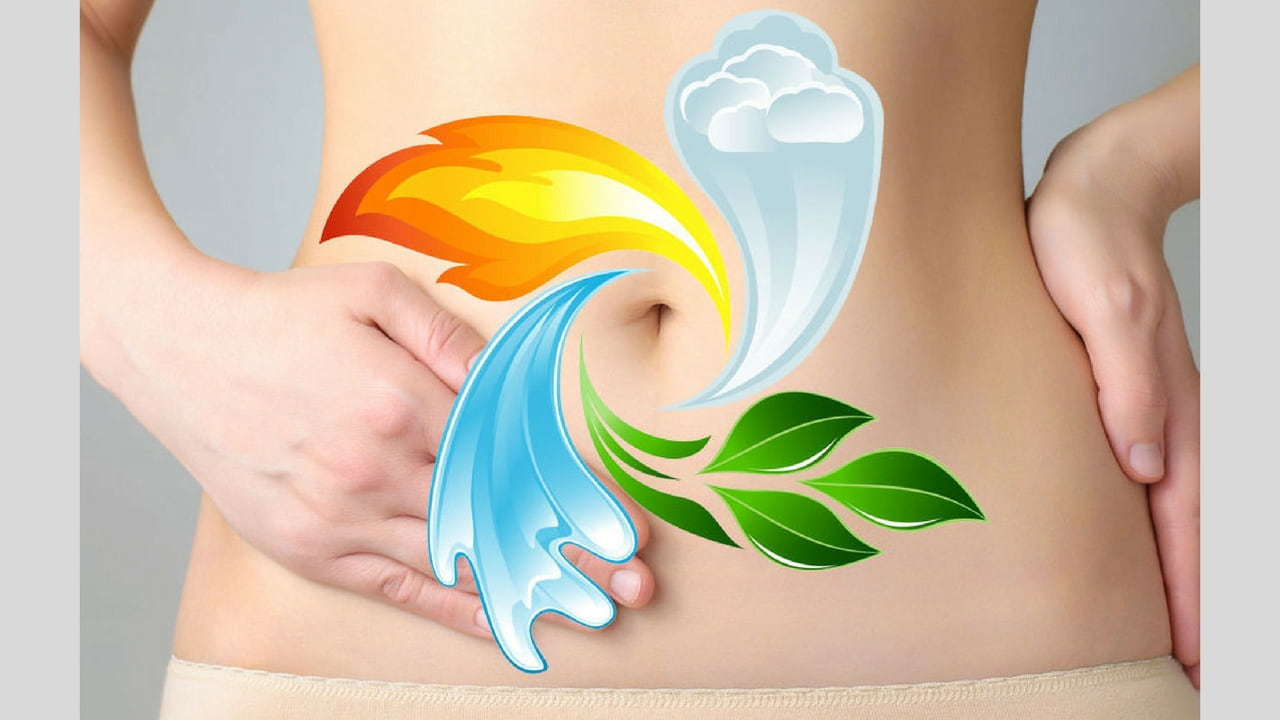 Drinking cold water during or after a meal can harden food oils and create a layer of fat on your intestines. Warm water breaks down that food in your stomach, washes away those fatty oils, and speeds up digestion.
Also Read: Why Is It Bad to Drink Cold Water: Dangers of Drinking Cold Water
Hot water dissolves and dissipates the food also dilates blood vessels in the gut, which finally helps in digestion. And studies says, warm water may have favourable effects on intestinal movements and gas expulsion after surgery.
#2 Helps in Relieving Constipation
Think logically when you put hot water in a jam-packed pipeline it helps to soften the hard material and clear the way. Similarly, drinking hot water helps to soften your stool and makes it easier to pass through your intestine.
#3 Metabolism & Blood Circulation
Do you know drinking 2 cups of warm water can up your metabolic rate by 30% for as much as 40 minutes? And your metabolism improves it expands the blood vessels, improving circulation through arteries and veins reducing the risk of heart disease.
#5 Body's Detoxification Systems
Due to the regular eating of multiple types of food our body organs also get filled with various toxic materials. But when you drink hot water it helps protect the kidneys while diluting waste materials in the blood.
Also Read: How to Keep Kidney Healthy Natural Way: 5 Tips for Strong Kidneys
And drinking hot water not only expels waste and toxic materials from our body from inside but also causes sweating that expels toxins through the skin.
#6 Boosts Nervous System Function
Lack of sufficient water in your body has negative effects on your nervous system functioning, which directly affects mood and brain function. But drinking warm water soothes the nervous system and can improve symptoms of arthritis.
Also Read: 10 Best Foods Improve Your Brain Function and Memory Development
#7 Effective in Reducing the Weight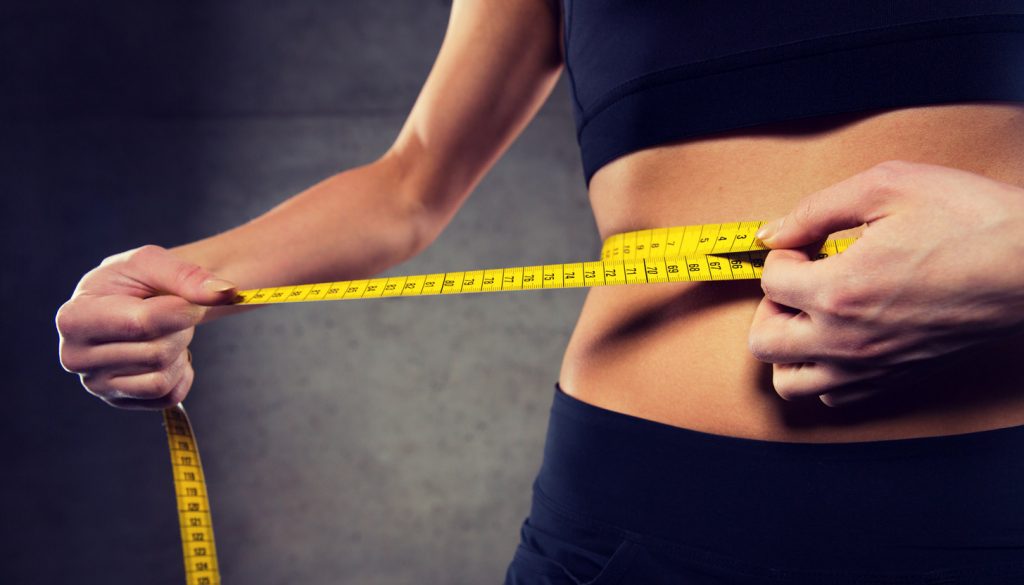 Hot water especially when consumed with lemon in the morning is very effective in losing the extra fat from your body. In fact, it clears the intestines, prevents bloating, and gets rid of excess water weight via contraction of the bowels.
As per the research drinking, 500 ml of water before a meal increased metabolism by 30%. And rising water temperature to 98.6 degrees accounted for 40% of the increase in metabolism as the body expends energy to lower its temperature back to normal.
#8 Helps in Getting Relief from Pain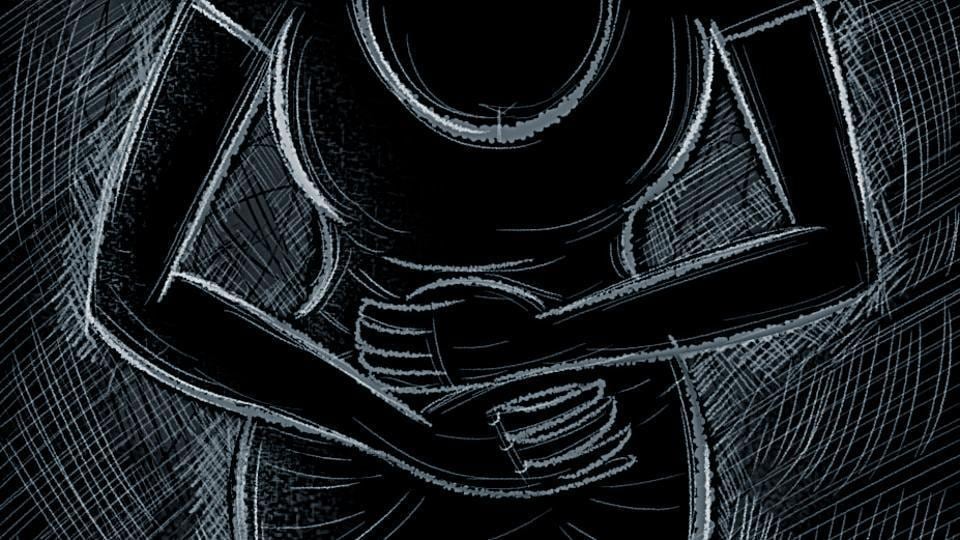 Yes, drinking hot water improves circulation that increases blood flow that helps your muscles to relax, that finally helps to get relief from a wide range of pains like stomachache, constipation, muscle spasms, menstrual cramps and arthritis.
#9 Reducing Stress at Certain Levels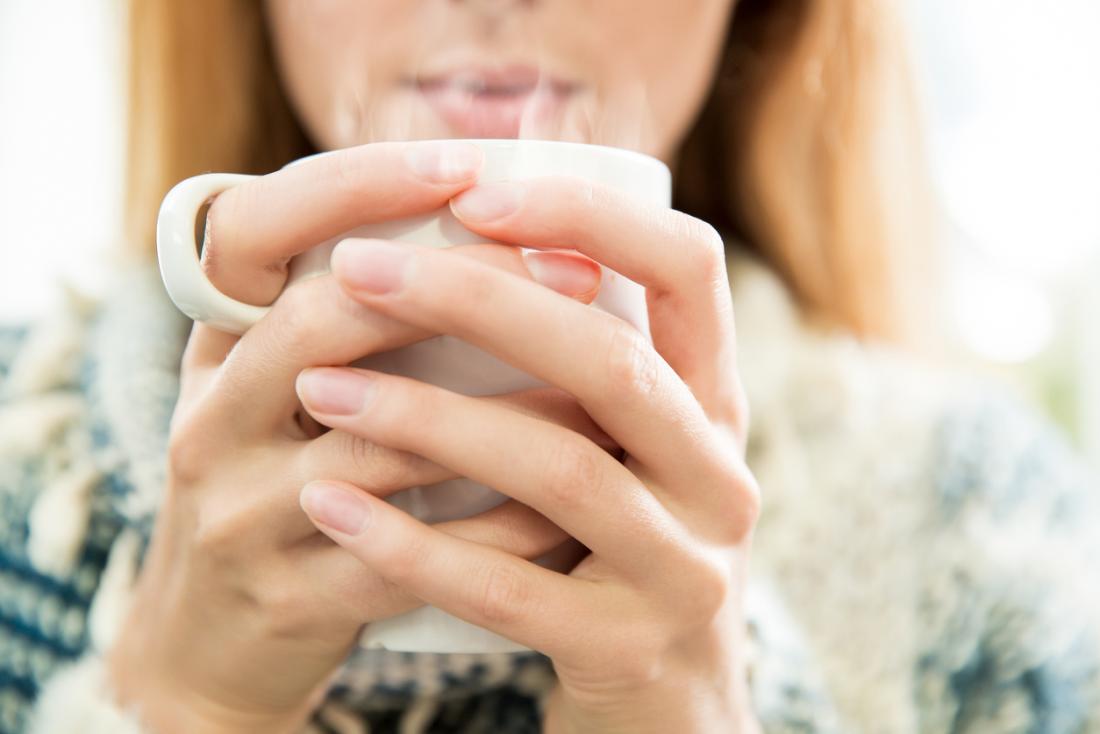 As per the studies, when we have dehydrated our cortisol/stress hormone levels are higher and the more stressed we are, the more dehydrated we become. Drinking hot water helps improve central nervous system functions, and when you drink water you feel less anxious.
Also Read: Why Does Stress Really Cause Gray Hair: Scientific Research Proof
10# Prevents Premature Skin Aging
Drinking hot water washes out the toxins from our bodies helps to repair the skin cells increasing the elasticity of your skin that are affected by harmful free radicals.
Also Read: How to Avoid Skin and Hair Related Problems Naturally: Seven Tips
The condition of your skin is one of the first places to show your actual health, and if you do not drink enough water it is visible through your skin. And drinking warm water can add a natural glow and can even prevent premature aging.
Also Read: What Causes Grey Hair at a Young Age: Reasons for Premature Greying
Since I've started drinking hot water I've really noticed numerous health benefits like better metabolism, improved digestion, no constipation or gastrointestinal problems and also lose some weight despite no extra exercise or physical activities.
It really helps if you drink warm water throughout the year but make sure don't drink too much hot water, it can burn your taste buds, scald your tongue and damage the tissue in your esophagus. So, be very careful when drinking hot water. Drinking too cool or too much not hot, lukewarm water is best for everyone.