How Much Vitamin C is Too Much: Side Effects of Excess Vitamin C
We all know, Vitamins are the most essential nutrients for our body. Vitamins are broadly classified as water-soluble and fat-soluble Vitamins. There are 13 Vitamins in all and each one carries out critical functions keeping us to stay alive and Vitamin C is one of them that helps in performing the various functions in our body.
Actually, Vitamin C is involved in the production of neurotransmitters like serotonin and norepinephrine. The most important function of Vitamin C is that it acts as an antioxidant and boosts the immune system to fight from various diseases.
Also Read: How To Make Immune System Stronger: 5 Ways To Boost Your Immunity
To avoid getting infected with COVID-19 like viruses, people increased the intake of Vitamin C into their diet. But do you know taking too much Vitamin C has side effects? Yes excessive intake of Vitamin C is not good for your health.
Also Read: How Vitamin C Helps in Fighting with COVID-19 & Other Viruses
Symptoms of Too Much Vitamin C in the Body
When you take any supplement usually the full amount is not absorbed into your body. And it is believed that in lower doses about 70-90% absorption occurs while in mega doses of 1g and above only 50% is absorbed. And the excessive amount leftover in the GI tract may irritate the system leading to symptoms like:
Symptoms of Excess Vitamin C:
Diarrhea
Nausea
Insomnia
Vomiting
Headache
Abdominal cramps
Heartburn or Acid Reflux
Also Read: Five Natural Remedies for Acid Reflux and Heartburn
Overdose on Vitamin C symptoms can help you to control the cut the intake of this nutrition. If you not control the same it will negatively affect your body. Hence, you also need to know the side effects of too much vitamin C discussed below.
Side Effects of Taking Too Much Vitamin C
Absorption of Other Nutrients
Excessive Vitamin C may interfere with the absorption of other essential nutrients like Vitamin B12. However, if you need both, it is advised that if you are taking both these vitamin supplements, you should keep about 2 hours of gap between them. Vitamin C has also found to decrease the uptake of Copper in the body.
Affecting the Health of Bones
Vitamin C is important for collagen formation, which is essential to keep your bones healthy, and several research and studies have shown it beneficial for keeping bone and joint diseases away.
While high levels of Vitamin C in our body may lead to the activation of a protein that causes painful bone spurs (bony projections that develop along bone edges especially at the joints). High intakes of Vitamin C over long periods of time may lead to the acceleration of painful osteoarthritis.
Chances of Kidney Stones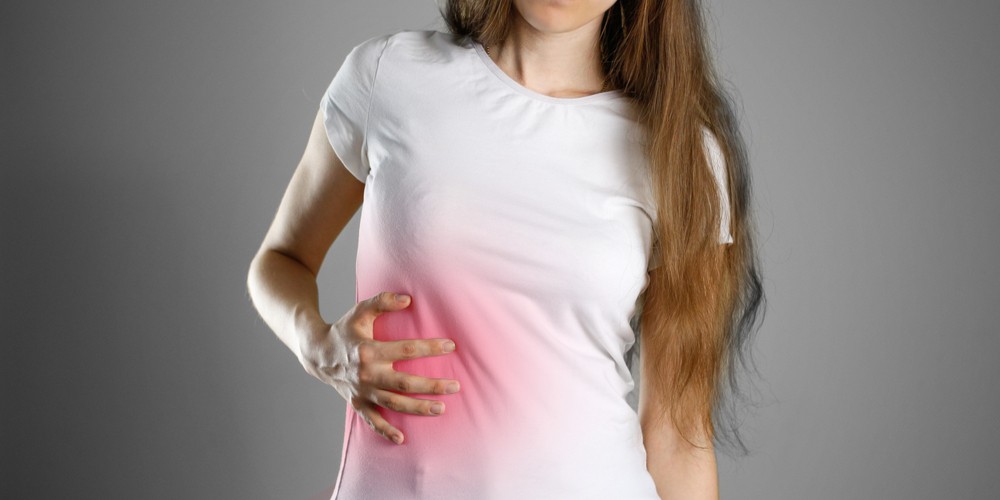 Excessive Vitamin C leads to excretion as oxalate from our body through your urine. And sometimes this oxalate binds to other minerals forming crystals that may lead to stones in the kidneys.
Also Read: Benefits of Drinking Lemon Water to Boost Immunity with Vitamin C
As Vitamin C is responsible for increasing the oxalate formation, excessive intake has been found to be linked to kidney stones. And few studies have shown high Vitamin C intakes to be linked to kidney failure, though in very rare cases only.
May Rust Your Body
As per the research and studies carried out by the scholars of the University of Florida, if you had an injury, sprain or inflammation, and were taking more than 100 mg of Vitamin C/day, you may be rusting your body from the inside.
Also Read: 10 Best Foods Improve Your Brain Function and Memory Development
And the assumption was that all these conditions lead to free iron within the body which reacts negatively with Vitamin C causing a reaction like the rusting of an iron rod when exposed to water and oxygen. So even though Vitamin C helps lower inflammation and hasten to heal, taking the right amount is recommended.
Recommended Daily Dose of Vitamin C (ICMR/NIN)
To avoid such complications due to overdose of Vitamin C, you need to control the intake of Vitamin supplements. And as per the different genders and ages, the upper limit of Vitamin C is recommended according to the Office of Dietary Supplements – the USA.
Infants: 400mg/day
Children 4-8 Years: 650mg
9-13 Years: 1200mg
14-17 Years: 1800mg
Adults: 2000mg/day
Pregnant and Lactating mothers: 1800mg/day
Recommended Daily Intake Of Vitamin C (ICMR/NIN) for The Indian Population:
Adult Man: 40mg/day
Adult woman: 40mg /day
Children: 0-1 year: 25mg & 1-17 years: 40mg
Pregnant and lactating mothers: 60-80mg/day
If you are regularly taking citrus fruits, peppers, tomato, papaya, green chutney, amla and green leafy vegetables your body will get adequate Vitamin C. Supplementation should be done only when you are under doctor's medication supervision.
Also Read: Six Foods You Must Consume Daily for Vitamin C to Boost Immunity
10 Yoga Poses for Better Sleep You Can Do Every Day Before Bed
Sleeping is one of the most essential habits of our daily life. Yes, to relax your body and restore the energy and memory you need a sound sleep at least once in every 24-hour. If you not sleep properly you'll feel lazy and unproductive.
If you are physically active in the day, most probably you get restful sleep at the night. But many people are not lucky enough, hence they take sleeping pills or any how manage to take sleep over the night, which is not good for their health.
And if you are one of them, physically not active or coping with sleeping disorder, you can try some yoga poses and get the sound sleep at nights. Actually, before bedtime exercise is not recommended by the experts, but stretching and meditative movement like yoga helps to improve sleep quality. Hence, we brought here best yoga poses and their benefits for sleep.
10 Best Yoga Postures for Good Sleep
#1 Child's Pose
The child's pose releases tension in the back and shoulders, gently stretches the hips and has an overall soothing effect. Starting in tabletop, sink your hips back to your heels and settle your chest between your thighs.
To perform this posture you have to your big toes are touching one another and your knees are as far apart as they need to be to let you breathe deeply. Walk your hands out in front of you, stretching through the arms.
Your forehead can rest on the ground, or, for a mini massage, place a tennis ball or massage ball under your forehead and gently roll from side to side. This step stimulates an acupressure point believed to eliminate nervous tension.
#2 Cat/Cow
Transiting between your body between cat and cow yoga poses releases upper-back and neck tension and synchronizes breath and movement, which starts to calm the body and mind. Come into a tabletop position on the floor, with hands under shoulders and knees under hips.
As you inhale, drop the belly, press the chest forward and look up. Exhale; tuck the chin toward the chest and round the spine. Move fluidly between the two poses so that with each inhale you come into cow and with each exhale you come into cat. Take three to five breaths.
#3 Thread the Needle
This gentle twist releases shoulder tension, and starts to stretch and loosen the lower back. Start in tabletop position, wrists under shoulders and knees under hips. As you inhale, take the right arm to the sky, palm facing away from the body.
Exhale and sweep the right arm under the chest, resting the shoulder on the ground. Turn the right palm up toward the sky and rest the right cheek on the ground. Keep the left palm pressing into the earth or deepen the twist by taking the left hand to the small of your back.
Also Read: How to Stay Active & Healthy While Working from Home: Top 10 Ways
Hold for five breaths. Then, onan inhale sweep the right hand toward the sky for a gentle counter-twist.Exhale, return to the starting position and repeat on the other side.
#4 Low Lunge
These yoga workouts start to open up the psoas muscle, the deepest muscle in the core that connects the spine to the legs. The psoas help move us forward when we walk or run, support internal organs and connect to the diaphragm, directly impacting our breath. Relaxing the psoas allows us to take deeper, diaphragmatic breaths.
Now come back to the tabletop, and step your right foot forward between your hands and slide your left knee farther behind you. Keep your hands on the floor, framing the front foot, or place them on your front knee. Take five to 10 breaths here and switch legs.
#5 Neck Massage With Balls
This yoga pose helps release neck tension and stimulates the vagus nerve, the driving force behind the parasympathetic nervous system, which impacts sleep and mood. To perform, just come down onto your back with a yoga block or thick book under your head.
Now turn your head to the right and place the ball on your upper neck behind your ear. Take five deep breaths here. Then gently nod "yes" three or four times, nod "no" three or four times. And, switch sides.
#6 Bear Hugs and Snow Angels
These two exercises open the chest, release tension in the back and shoulders and counteract posture problems — poor posture has been shown to affect stress, mood, breathing and circulation.
To do come down on your back and place two tennis or massage balls in between your shoulder blades at the top of your spine. Keep your knees bent and feet on the floor. Rest your head on the floor and take your arms out to your sides like cactus arms.
Also Read: Why Is It Important To Brush Your Teeth At Night: Health Benefits
Take three to five breaths here. Then, give yourself a hug crossing right arm over left and switch, crossing left arm over right. Repeat these bear hugs a few times. Then, take your arms back out into the cactus shape.
Now inhale and slowly extend yourarms overhead. Exhale and bring the elbows into your waist. Repeat three to five times, trying to keep the arms on the floor throughout the movement. Lift your hips and roll the balls down your spine a few inches and repeat. Keep rolling the balls down your back and repeating the bear hugs and snow angels until you get to the mid-back.
#7 Figure-Four Stretch
This stretch, also known as"supine pigeon" in yoga, opens up the hips, relieves pressure in the lower backand counteracts too much sitting and poor posture. Lie on your back with yourknees bent and feet on the floor.
Cross your right foot over your left thigh, just above your knee. Stay here, or hold onto the back of your left thigh and gently pull both legs toward you. Flex both feet, and keep your left foot at knee height or higher. Hold for five to 10 breaths and switch sides.
#8 Knee to Chest to Spinal Twist
This combination move stretches the hips and lower back. Stretch out your legs and slide them together. Pull your right knee into your chest clasping your fingers around your right shin and gently hug your knee in to stretch your low back and hips. Hold for three breaths.
Now release your knee and send it across the left leg for a gentle spinal twist. Turn your gaze to the right. Hold for five to 10 breaths and switch sides.
#9 Legs Up the Wall
This yoga posture stretches the hamstrings, relieves lower back tension and can help reduce any swelling or cramps that may have built up from sitting or standing for extended periods. Sit with one hip next to a wall. Swing your legs up parallel to the wall as you lean back and rest your upper body on the ground, forming an L shape.
If your hamstrings are tight, scoot your hips back a few inches from the wall or put a slight bend in your knees. For added support, you can also place a folded blanket or bolster beneath your low back. This will lift your butt off the ground slightly.
Take your right index finger to your nose and gently close the right nostril. Take five to 10 slow breaths in and out through just the left nostril, which lowers blood pressure, body temperature and anxiety. Release the hand and breathe slowly and deeply through both nostrils.
Then, press the feet into the wall, lift the hips slightly, and roll to one side. Stay on your side for a few breaths, taking your time to come out of the pose. And this yoga exercise is also recommended in pregnancies to avoid complications and healthy growth of child.
Also Read: What Causes A Baby To Stop Growing In The Womb During Pregnancy
#10 Box Breathing
This powerful relaxation technique can help clear the mind and unwind the body — Navy SEALs have reportedly been known to use it when their bodies are in fight-or-flight mode. Climb into bed, lie on your back and rest your hands on your belly.
Close your eyes and inhale through your nose for a count of four. Hold the inhale for four. Exhale fully to the count of four, making sure all of the air is out of your lungs. Stay empty of breath for a count of four.
Also Read: How To Check Your Fitness Level And Health At Home
Repeat the process for three to five minutes. It can be helpful to visualize drawing the perimeter of a square; imagine traveling up one side of the box on the inhale, across one side as you hold the inhale, down the other side of the box on the exhale and across the other side as you hold the exhale.
I think, improving your sleep quality naturally is a better option to avoid other kind of diseases arise due to taking pills regularly or for a longer time. Hence, do some work out at home and stay fit and I'm sure if your body is exhausted due to physical activities you will definitely get a sound sleep. And doing yoga regularly is also beneficial for your health.
Video: Night Time 5 Min Yoga Poses for Bedtime
This useful article was originally published at New York Times.
How To Get Dental Treatment During COVID 19: Dental Procedures in Coronavirus
Due to prolong lockdown you have already avoided visiting at the dental clinic, despite your teeth problem. But now dentists are operating and offering the essential dental procedures to cure your teeth. And if you have a problem you can visit at the clinic.   
Though, Coronavirus pandemic not yet over, but cities are unlocked allowing the people, community, business owners, and shopkeepers to run their business and earn for their family. But they all have to follow health related all the rules and guidelines to make sure this pandemic keeps under control and not spread further due to community transfer.
Just like hospitals and other medical centers, dental clinics also follow the rules and regulations and you also need to aware of such guidelines and must know how to visit and get the right treatment without any risk of getting infected with the virus.   
Dental Procedures During Coronavirus Pandemic
WHO has issued guidelines for the dental treatments and care of the dental problems. Apart from that, central and state Governments also issue the additional guidelines as per the level of infected people in that particular city of the locality. Dental clinics are following the new dental procedures during the coronavirus pandemic for safe medical treatments. 
In the view of the delicate condition, if you are suffering from severe pain or discomfort, you can visit at your nearest dentist in New York. However, if you have a common dental problem or you can avoid the dentist you can use various home remedies to take care of your teeth or cure the dental problem you are facing with assured relief.
Home Remedial Tips for Dental Care & Treatment
Dental Care Tips At Home
#1 You can follow standard dental care procedure at home. Avoid consuming food that is too hot or too cold, especially strictly avoid if you are sensitive so that the pain does not aggravate.
Also Read: How to Get Rid of Sensitive Teeth: Treatment for Sensitive Tooth
#2 Always brush your teeth twice daily or use medicated mouthwashes. There are some special pastes for sensitive tooth that can you can use to keep the infection under control.  
Also Read: Why Is It Important To Brush Your Teeth At Night: Health Benefits
#3 Wash your hands frequently with soap and water or use alcohol-based hand sanitiser. Clean the toothbrush properly after use to make sure it is not contaminated.
#4 The most common dental issue is toothache, for which you can apply various homemade remedies listed below. But if there is uncontrolled pain you can visit at nearest dentist in Jamaica.
Use Ice Packs to Relieve Pain
Using cold or chilled ice packs is one of the best and most effective ways to relieve pain. Yes, you can apply ice cubes directly on the affected tooth that causing pain. This will numb the affected area make you feel better and provide you the relief for some time.
Use the Garlic or Clove Oil
Yes, Garlic has antioxidants and other medical properties to provide relief from teeth pain. You can crush garlic or make a paste and apply it to the affected area. Similarly, cloves are also very effective in relieving pain. Take cotton and soak into the clove oil and put on the pain-causing teeth, you will get assured relief without any side-effects.
Also Read: Top Six Foods Need to Avoid Bad for the Health of Teeth and Gums
Vanilla Extracts and Alcohol
Using the Vanilla extract or alcohol with cotton will numb the affected area and provide relieves you from pain. Though, alcohol is not recommended for the people who don't drink or having a problem with alcoholic tastes.
Also Read: What To Eat And Drink After Tooth Extraction: Removal Precautions
Using the Wheat Grass
Seems little orthodox, but wheatgrass has countless healing properties. High chlorophyll contents in wheatgrass help fight bacteria and help in healing the body inside out. And to use this homemade remedy, you can use wheatgrass juice for instant mouth wash and get relief from teeth pain.   
Visit Dentist in Emergencies
Many times dealing with dental problems become painful and make you feel restless. In an emergency, there is no other option except visiting the dentist and get the best suitable treatment. But how you will get to know there is an emergency or your situation might become out of control without doctor's help. So, here we brought the list of emergencies at that time you should consult the dentist.
Dental Problems Emergencies:
Severe Pain & Discomfort
Pain due to Swollen Gums
Nonstop Bleeding from Gums
Tissue that needs a biopsy
Pain due to Teeth Sensitivity
Severe Infections with Pain
Pain due to Broken teeth
Severe Pain due to Cavities
Pain due to Tooth Extraction
Pain due to Dental Surgeries
Pain due to Root Canal Treatment
A temporary crown that's lost or broken
Dental work related to cancer treatment
Also Read: What Are The Side Effects Of Root Canal Treatment: Disadvantages
Dental cleaning is the process of cleaning the thin layer of teeth that becomes pale or yellowish. If you don't have any discomfort you can avoid visiting the dental clinic unnecessarily. Despite the precautions and other safety measures, you might be infected with such viruses. However, in case of emergencies or urgent needs, you must go to the doctor and get cleaned your teeth.
How Safe is Dental Treatment During COVID 19?
If you have disease in teeth and need to visit the dental care center to get the professional treatment by a doctor to cure the teeth problem, you also need to be aware of the risks involved in visiting at such places during the coronavirus pandemic.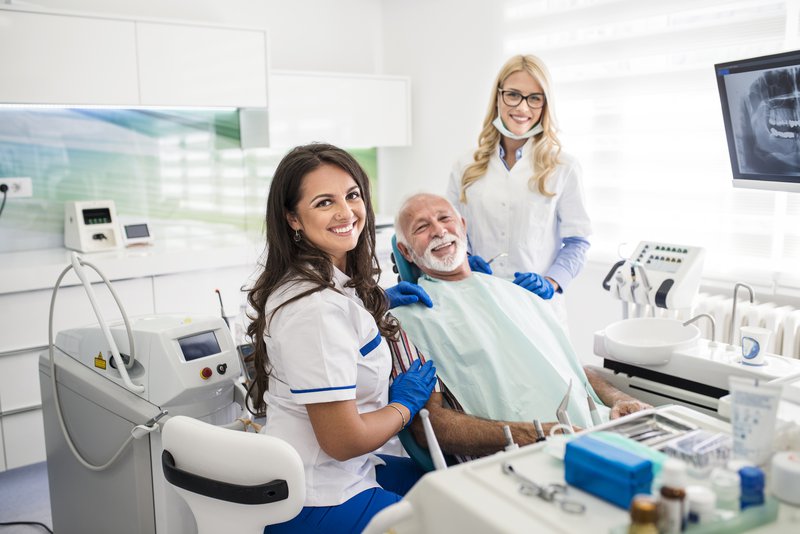 Actually, COVID-19 like viruses usually spread spreads through respiratory droplets, as people breathe, talk, cough, and more. And people may inhale these droplets or touch contaminated surfaces and then rub their eyes, nose, or mouth. Hence, there is a risk of getting infected with such viruses, a virus can stay on various surfaces for many hours.
Furthermore, the use of common tools in dentistry, such as drills and ultrasonic cleaners, can also generate titty bitty particles, known as aerosols that potentially harbor infectious coronavirus and can linger in the air for minutes to hours.
Also Read: How to Make Teeth Stronger Naturally: 8 Tips for Healthy Teeth
But now the scenario has changed, dental medical centers are operating with strict rules and regulations to control the risk of spreading the coronavirus.
What to Consider Before Going to the Dentist?
If you have a major problem or your teeth problem is getting worse, you can visit the dentist and get the treatment with a curable solution. But make sure before you visit the dentist you need to consider several things to avoid the risks and get safe treatments.
Take Online Appointment
Carry your Latest Blood Test
Wear the Right Face Mask
Go Individually without Anyone
Pay Bills/Make Payments Digitally
Avoid Touching Open Surfaces
Frequently Use the Sanitizer
Rinse Your Mouth After Checkup
Visit at best dental clinic in New York for emergent teeth related to various problems. If you have any of the above-listed problems you can come to the dental care center and get the right treatment quickly. The dental clinics have facility to provide the best treatment.
To prevent COVID-19 infection spread, it is following the Govt guidelines and taking all the precautions to make sure patients recover without exposing to COVID-19 like a deadly virus and you can get rid of dental pain and agony you are facing.  
How Vitamin C Helps in Fighting with COVID-19 & Other Viruses?
Millions of people died and suffering from Coronavirus (COVID-19) and many are at risk of getting infected with such deadly virus. Till now what we have learnt that keeping our immune system can help us to keep safe from such virus.
And Vitamin C plays a major role in keeping our immunity system strong. Vitamin C discovered by Albert Szent-Gyorgi in the early twentieth century when he was searching for a substance, the deficiency of which can cause various health problems.
Role of Vitamin C in Fighting with COVID-19
Vitamin C cannot be stored in the body and requires daily intake to maintain adequate levels. This combined with smoking, poor lifestyle, not consuming enough nutritious foods leads to a majority of the population being sub-clinically Vitamin C deficient.
Also Read: Six Foods You Must Consume Daily for Vitamin C to Boost Immunity
In the 1970s, Nobel Laureate Linus Pauling popularised the use of high doses of Vitamin C for the treatment of common cold.  As per the research and studies Vitamin C deficiency and Pneumonia and found that patients with a low Vitamin C intake required hospitalisation much longer than those who had adequate amounts.
How Much Vitamin C Per Day?
For the prevention and treatment of viral respiratory tract infections, it is recommended to take 4-6 grams of Vitamin C per day. In a clinical study conducted with 500 subjects, 4-6g of Vitamin C per day showed an 85 percent reduction in cold and flu symptoms.
Also Read: 5 Natural Home Remedies for Common Cold and Cough
To those who think they can get adequate Vitamin C from citrus fruits, you have to understand that you need to consume as many as 20 oranges to get 1g of Vitamin C which is impossible. While consuming excessive Vitamin C has a side effect on your body.
How Does Vitamin C Work?
In case of coronavirus infected patient, the main reason for the extensive lung injury is the excessive free radicals and oxidative stress mounted by the dysfunctional immune system in an effort to kill the virus but end up harming the patient instead.
Vitamin C, a water soluble powerful anti-oxidant, can neutralise these free radicals and reduce oxidative damage to the lungs. When the balance between oxidants and anti-oxidants is lost, that's when the damage happens and patients progress to severe disease. By administering adequate Vitamin C, we can increase the anti-oxidant status of our body.
Also Read: How Much Vitamin C is Too Much: Side Effects of Excess Vitamin C
Vitamin C levels in white blood cells (immune cells) are ten times higher than in plasma, which indicates functional role of the vitamin in these immune cells. Vitamin C has been shown to affect the functions of phagocytes, production of interferon, replication of viruses, and maturation of T-lymphocytes.
Vitamin C Prevents from Many Diseases
Vitamin C also protects these immune cells from oxidative damage when they try to clear out bacteria, viruses, etc. Hundreds of clinical studies have shown that Vitamin C has a positive impact on many infections caused by bacteria, viruses, fungi, etc.
Vitamin C at doses of 4-6g is absolutely safe and causes no side effects whatsoever. It is especially useful for the elderly and for those with pre-existing conditions to strengthen their immunity. However, you can also increase intake of other foods to boost your immunity.  
Also Read: How To Make Immune System Stronger: 5 Ways To Boost Your Immunity