How to Enable Two Factor Authentication on Your WhatsApp Account?
Do you know if someone manage to get your mobile number, he/she can install and run WhatsApp on his smartphone? Yes, it is possible if you have not enabled two factor authentication on WhatsApp to prevent such unauthorized use.
WhatsApp OTP Scam is the latest technique of fraud in which fraudulent people can misuse your phone to tease people or ask for money transfer on your behalf or commit some kind of other crime or scam that will get you in major trouble.
Must Read: WhatsApp OTP Scam: Know About This Online Fraud & How to Stay Safe
But if you enable two factor authentication on your Whatsapp account you can prevent such frauds. The 2-factor authentication means every time when you install WhatsApp on your registered mobile number you will be asked for authentication.
The two-step verification PIN is different from the 6-digit registration code that you receive via SMS or phone call to verify your phone number with a registration code to activate your account.
What is Two Factor Authentication on Whatsapp?
Two-step verification is an optional feature that adds more security to your WhatsApp account and authentication is required while installing Whatsapp. And can see the two-step verification screen after you successfully register your phone number on WhatsApp.
When you enable two-step verification, you have the option to enter your email address. This allows WhatsApp to email you a reset link in case you ever forget your PIN, and also helps safeguard your account from unauthorized use.
How to Enable Two Factor Authentication Whatsapp?
To enable the two factor authentication on whatsapp first you have to get ready your existing Whatsapp installed and activated into your phone with registered mobile number. If you have already activated just follow the steps given below.
Steps to Enable Whatsapp 2-factor Authentication:
Step1: Open WhatsApp on Your Phone.
Step2: Now click on Three Dots at the top-right corner.
Step3: Click here on Settings and Tap on Account.
Step4: Now tap on Two-step verification.
Step5: Here you will see screen to Enable the 2-step verification.
Step6: Now enter a Six-Digit PIN of your choice and confirm it.
Step7: Here, at this screen you will be asked to enter your email address that you can Skip, but if you add an email address, it will help you to reset two-step verification in case you forgot your 6-digit PIN.
Step8: Now confirm the email address and tap Save or Done.
Note: If you don't add an email address and you forget your PIN, you'll have to wait 7 days before you can reset your PIN. Since, WhatsApp not verify this email address to confirm its accuracy, make sure you provide an accurate email address you can access.
Once you have enabled the two-step verification, every time when you install and run Whatsapp on your registered mobile number on new phone you will be asked to enter this 6-digit verification code.
However, while using Whatsapp on your phone to help you remember your PIN, WhatsApp will prompt you to periodically enter your PIN.  
You can change PIN or disable two step verification code in whatsapp on your account anytime. But online scam, especially account connected with your mobile number is on the rise. Fraudulent people in the ambush to hack your mobile your or get access of such applications and commit crime or illegally transfer money from your account.
Thus, enable this 2-factor authentication now and keep your whatsapp account safe from unauthorized access. If you not able to understand how to enable this 2-step verification code, you can watch the video below uploaded by WhatsApp.
Watch Video to Enable Whatsapp Two Factor Authentication:
How to Use WhatsApp View Once Feature to Send Pictures & Videos?
The world's most widely used personalize messing mobile application WhatsApp has recently launched a new feature called View Once using that you can send secret pictures and videos that will automatically delete after the recipient has opened it.
This feature will not only gives users more control over their privacy but also allowing them to share confidential data like OTP, Debit or Credit Card Pin and Net Banking Login password or other similar one-time transaction codes etc.
Also Read: WhatsApp OTP Scam: Know About This Online Fraud & How to Stay Safe
If you use the Whatsapp view once mode the picture, video or text message it will automatically remove from the chatbox the moment you open it. The best thing, neither it is saved in your media gallery, nor do you have the option of forwarding it to anyone else in your WhatsApp phone contact.
How To Use WhatsApp View Once Feature?
For example, if you have visited an ATM to withdraw money using your friend's or family member's card and you forget your pin. You can always ask your friend or family member to write the pin on a paper and send it to you as view once media.
Also Read: How to Stop Whatsapp Media Auto Download to Gallery
And ATM pin is not something you would want to keep in your chat box forever, you would not read and destroy it as soon as you can. Because what if your phone gets snatched that very moment, you would not want the thief to read your ATM pin. So, let's find out how to use the WhatsApp view once feature on your android and apple phone.
Steps to Send View Once Pictures and Videos on WhatsApp:
As you know it this feature has been recently rollout by the company, and if you have not recently updated your WhatsApp, just open the Google Play Store and update it with the latest version (2.21.16.20).
Step1: After updating the app, you can open any chat window and select an image or video to send to that person.
Step2: Now select a media, you will see a small circle on the dialogue box with 1 written inside it.
Step3: Here you need to tap on the 1 circle to enable the View Once media.
Step4: When you tap on it, the media will be sent as I circle Photo or Video.
Step5: After you have sent the view once media, select the message and swipe right.
Step6: Here when you swipe right, a new window will show you whether that message has been opened or seen by the recipient.
You can use this feature to send the message to individuals as well as groups. And to check which of the group members have seen or opened the media you can select the message and swipe right. And anytime you can disable the feature by tapping on the 1 circle.
Also Read: How To Stop Someone From Adding You To A Group In Whatsapp
However, if you do not open the message for 14 days, the media remains on the Chatbox for those many days. And, after the completion of 14 days, the media will expire automatically.
Though, WhatsApp has said that the view once media is protected by end-to-end encryption so even WhatsApp cannot see them as is the case with the personal messages, but at the same time it also warned users about sending view once media to only trusted contacts.
As the view, once media feature is not supported by a screen detection feature. This means, you will never get to know whether the recipient has taken a screenshot of your media or not. Not only screenshots but the media can also be recorded using a screen recorder and the person can also use any other device to capture or record your media and share it with an unauthorized person.
Also Read: How to Enable Two Factor Authentication on Your WhatsApp Account
WhatsApp OTP Scam: Know About This Online Fraud & How to Stay Safe
WhatsApp has more than 1 billion users worldwide, preferably used for chatting and sending text or multimedia messages. Being one the most widely used chatting mobile apps, it is also attacked for committing fraud and scams.
Yes, I'm talking about the WhatsApp OTP Scam, which is trending nowadays. Few fraudulent people are sending fake messages attempting to lure users into phishing traps. Just like other this WhatsApp scam asking for money from your friends.
This new type of whatsapp scam asking for code hacks your friend's account and sends you personalised messages or ask to transfer money. Hence, here we brought everything you need to know about this scam and how to stay safe.
What is WhatsApp OTP Scam?
In this scam, the fraudulent user sends you a message requesting to be your friend and will describe some kind of emergency to get your attention. Sometimes, these messages may come from your friend's WhatsApp number itself.
After telling the emergency and pretending to be a friend in need, the scammer will send you a WhatsApp message through which he will ask about an OTP.
WhatsApp Scam Asking for Code
After pretending to be a friend in need, scammer may pretend to have sent you an OTP mistakenly on your smartphone and then request you to forward it to him. In reality, the scammer simply wants to access your WhatsApp account.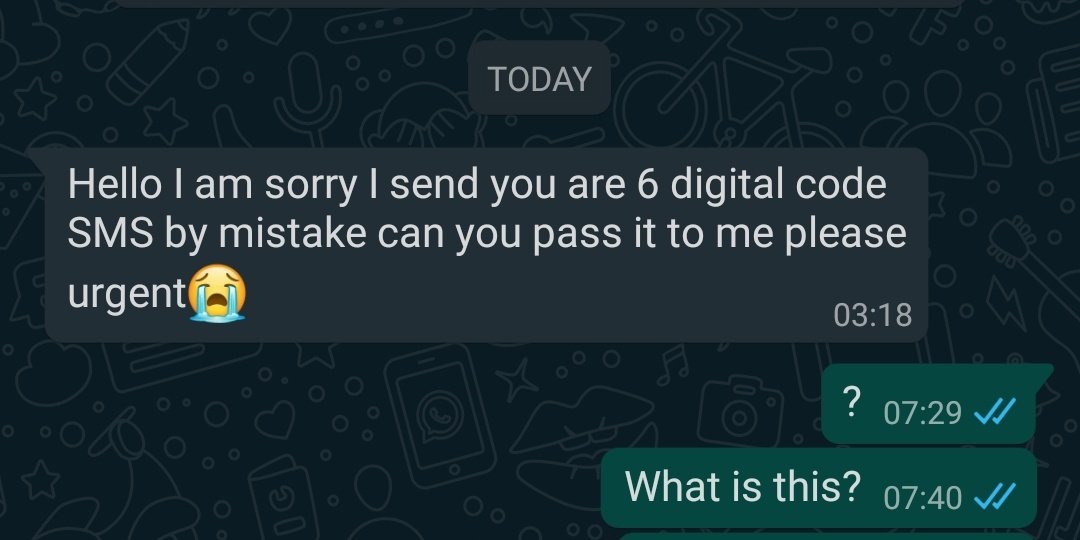 Actually, the OTP that gets generated is basically to verify your WhatsApp account. The scammers send fake messages so that you end up sharing that OTP.
As the OTP is meant to verify your WhatsApp account, the moment you share it with someone else, that person will get full access to your WhatsApp account and WhatsApp on your mobile will be locked out.
Also Read: How To Stop Someone from Adding You To A Group In Whatsapp
After the WhatsApp account gets hacked, the fraudster sends messages to the friends of the contact to continue with the scam.
WhatsApp Scam Asking for Money
Finally after getting the unauthorized access of your WhatsApp account, apart from sending offensive messages, fraudsters ask to send money.
Technology brings not only innovations but also attracts fraudulent people to take advantage of technical jargons that common people don't understand and became the victim of such frauds.
Also Read: How to Stop Whatsapp Media Auto Download to Gallery
Yes, using your mobile he might ask to transfer money from your friends pretending that he is having some kind of emergency and don't have sufficient bank balance to meet his requirements and later on will return your money.
Nowadays, not just WhatsApp, cybercriminals posing as Income Tax officials or Bank, Loan, Credit Card or other finance executives, use emails and phone calls to trick people to reveal their financial details. So, beware of these activities.
How to Prevent WhatsApp OTP Scam?
To prevent this WhatsApp OTP Scam the best option is activate two-factor authentication on your WhatsApp account. Yes, this 2-step verification prevents your WhatsApp account number to be hacked without your authorization.
And if you don't know how to activate or enable this two-factor authentication on WhtsApp, you can read another blog linked below. And also remember never share any kind OTPs with anyone, as OTPs are not generated to share with others.
Also Read: How to Enable Two Factor Authentication on Your WhatsApp Account
How To Stop Someone From Adding You To A Group In Whatsapp?
Most probably you will be using one of the world's most widely used messenger Whatsapp. And you would be also enjoying being a part of a group for getting jokes, funny videos or other interesting information or news updates etc. But do you know if anyone has your Whatsapp number he can add you to any group without taking your permission?
However, you can exit from the group anytime but maybe that person or anyone else can add you again in offensive groups that could be problematic for you. But you can stop anyone from adding you in any group. Find here how to stop someone to add you in a WhatsApp group.
Steps to Restrict Someone to Add You in Whatsapp Group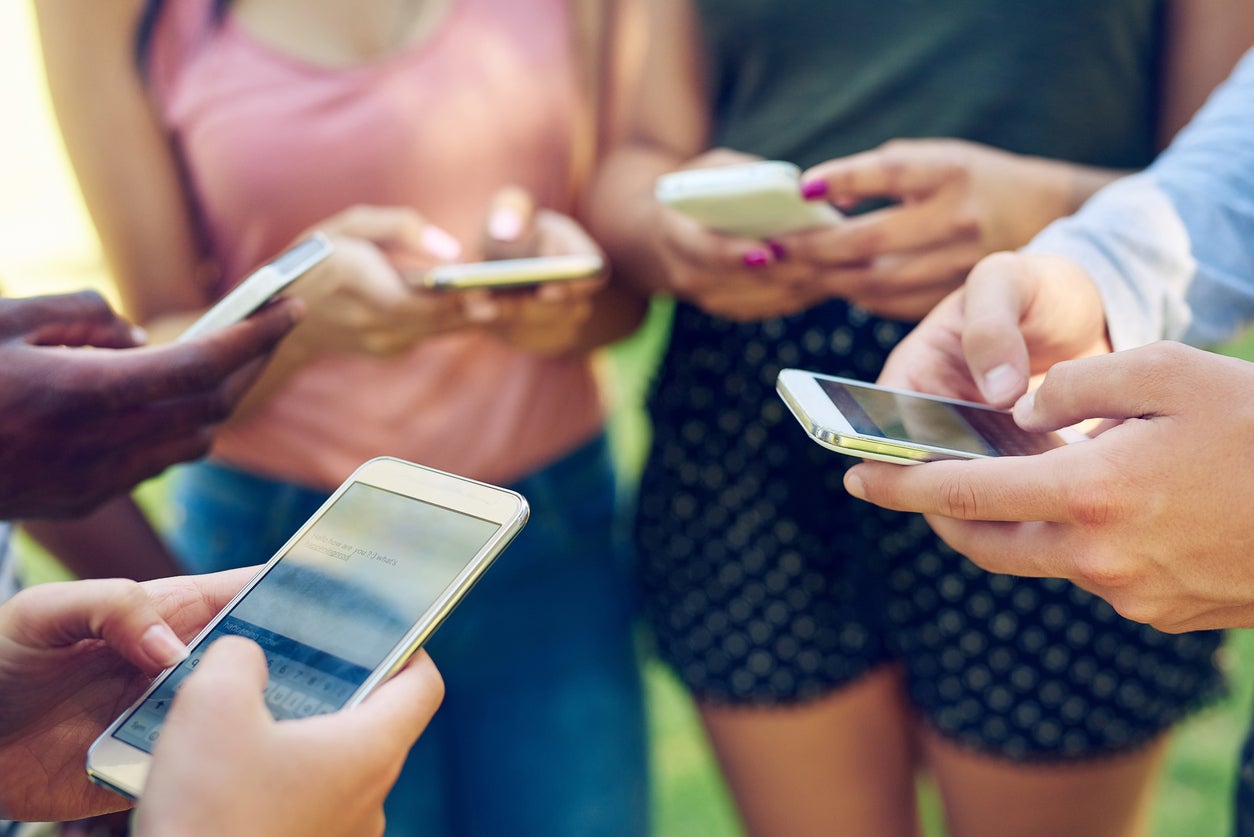 STEP1: First of all check and update your Whatsapp version because this feature is available only in WhatsApp Messenger 2.19.115 or higher version, and to update the version go to Google Play Store and open my apps on your phone and click on update WhatsApp.
STEP2: Now open your WhatsApp and click on the three dots at the top right corner and select settings.
STEP3: In setting section tap your finger on Account option.
STEP4: Now under the account section select Privacy.
STEP4: In Privacy section you have to scroll down and tap on Groups.
STEP5: Now here you find there options Who can add you to groups, select the last one "Nobody and click on done.
Also Read: How to Stop WhatsApp Media Auto Download to Gallery?
However, if you stop admins from adding you in a group by using the privacy action, they can privately send you invite to join the group and without joining the group you can see group info, icon and name of few members, so make sure to join the right group. And to block such persons adding you in any unacceptable groups find the steps given below.
How to Block Someone Individually from Adding You To Whatsapp Group?
Step1: Open the Group in your WhatsApp
Step2: Now tap on the subject of the group and click on phone number of admin
Step3: Tap here the admin you want to block and click on Message to send message
Step4: A new chat open with admin, juck click on phone number on the right corner
Step5: Now you can click on Block option to stop this person contact you again via Whatsapp.
Also Read: How to Enable Two Factor Authentication on Your WhatsApp Account
Such suspicious groups can not only lead to sending fake news or spam messages instead they can also encourage you to download the fake mobile apps that may have to contain malware or spyware that can steal your sensitive information or bank-related data.
So, always choose wisely while joining such groups or downloading suspecious mobile apps on your phone to keep your smartphone experience trouble-free. And keep regularly visiting our website for such useful tips and stay updated with latest technologies.
Also Read: List of Fake Android Apps Stealing Your Bank Data