How To Stop Someone From Adding You To A Group In Whatsapp?
Mostprobably you will be using one of the world's most widely usedmessenger Whatsapp. And you would be also enjoying being a part of agroup for getting jokes, funny videos or other interestinginformation or news updates etc. But do you know if anyone has yourWhatsapp number he can add you in any group without taking yourpermission.
However, you can exit from the group anytime but may be that person or anyone else can add you again in offensive groups that could be problematic for you. But you can stop anyone adding you in any group. Find here how to stop someone to add you in whatsapp group.
Steps to Restrict Someone to Add You in Whatsapp Group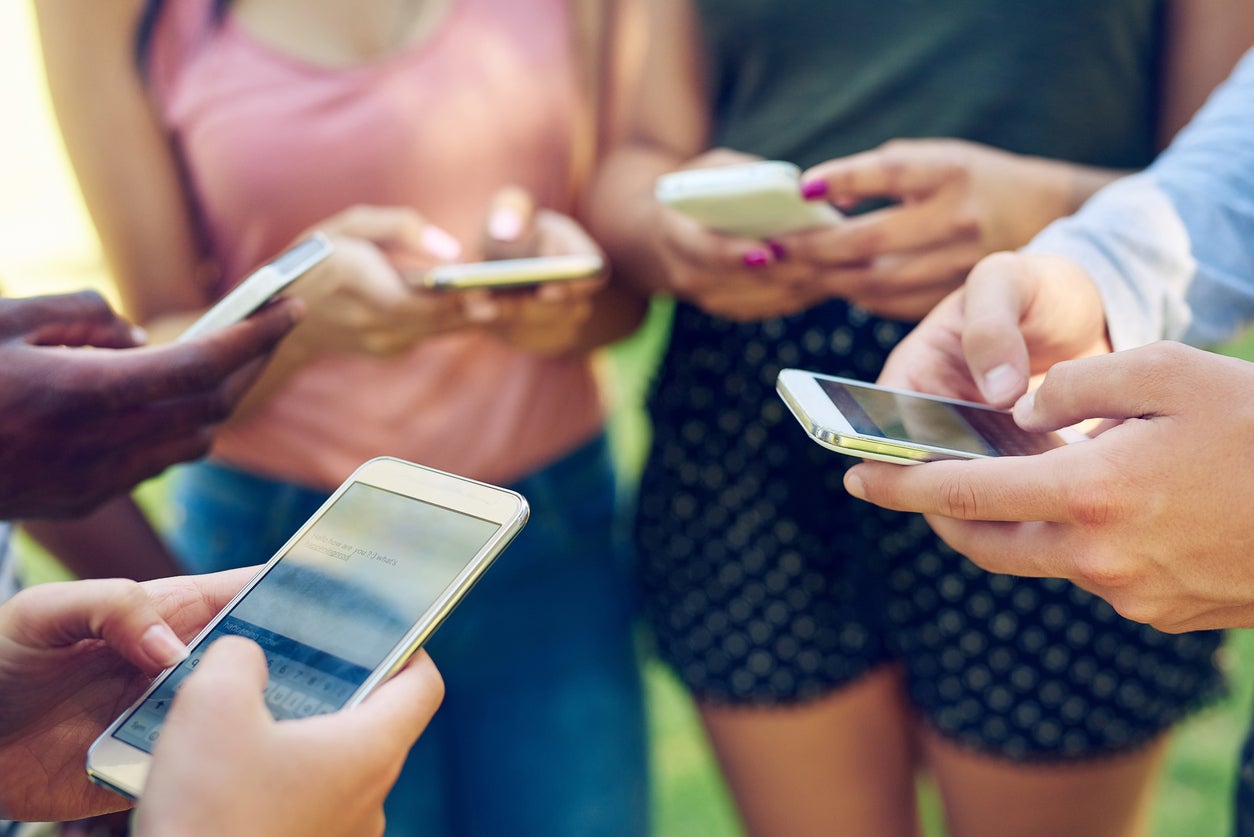 STEP1: First of all check and update your Whatsapp version because this feature is available only in WhatsApp Messenger 2.19.115 or higher version, and to update the version go Google Play Store and open my apps in your phone and click on update WhatsApp.
STEP2: Now open your WhatsApp and click on the three dots at the top right corner and select settings.
STEP3: In setting section tap your finger on Account option.
STEP4: Now under the account section select Privacy.
STEP4: In Privacy section you have to scroll down and tap on Groups.
STEP5: Now here you find there options Who can add you to groups, select the last one "Nobody and click on done.
Also Read: How to Stop WhatsApp Media Auto Download to Gallery?
However, if you stop admins from adding you in a group by using the privacy action, they can privately send you invite to join the group and without joining the group you can see group info, icon and name of few members, so make sure to join the right group. And to block such persons adding you in any unacceptable groups find the steps given below.
Howto Block Someone Individually from Adding You To Whatsapp Group?
Step1: Open the Group in your WhatsApp
Step2: Now tap on the subject of the group and click on phone number ofadmin
Step3: Tap here the admin you want to block and click on Message to sendmessage
Step4: A new chat open with admin, juck click on phone number on theright corner
Step5: Now you can click on Block option to stop this person contact youagain via Whatsapp.
Such suspicious groups can not only leads in sending fake news or spam messages instead they can also encourage you to download the fake mobile apps that may have contain the malware or spyware that can steal your sensitive information or bank related data.
So, always choose wisely while joining such groups or downloading suspecious mobile apps on your phone to keep your smartphone experience trouble-free. And keep regularly visiting our website for such useful tips and stay updated with latest technologies.
Also Read: List of Fake Android Apps Stealing Your Bank Data
How to Stop Whatsapp Media Auto Download to Gallery?
Dear friends, nowadays we all are heavily addicted to our favorite messaging app Whatsapp. In fact, in the epoch of busy schedules in everyone's life, it is the best resource to keep in touch with your friends, relatives, colleagues and with other people you are in touch with your professional life.
Anyway, come to the point and that is if you are a member of any Whatsapp group on your android phone you would be getting unlimited messages daily including media posts like images, videos, and contents in various other formats. And if your mobile data is turned on, most of the contents or Whatsapp images or videos download automatically and also saved to your phone gallery.
Though, may be or may not be few images or videos could be useful or enjoyable for you but few of them like daily good morning or good night wishes and festive seasons related pictures come in the bulk that heavily consumes the memory space of your mobile phone's internal memory.
No worry if your phone has enough memory storage capacity, but after certain point of time it will also affect the speed of your phone and if you don't have sufficient memory space or external memory card you will face this problem very soon while capturing photos, recording videos or at the time of getting important data from anyone via Bluetooth or SHAREit, as your phone, will show not enough space error and you need to remove such junks to make some space available into your phone.
Also Read: List of Fake Android Apps Stealing Your Bank Data
But do you know, if you change a setting in your Whatsapp group you can avoid Whatsapp video download directly into your phone, even all the pictures, images and videos will be visibleonly in that particular Whatsapp group without saving them to your phone's gallery. Hence, to know how to stop Whatsapp media going to gallery just follow the five steps given below and enjoy the unlimited incoming of media messages, as never need to manually delete such messages from your phone.
Steps to Stop Whatsapp Media Save in Gallery:
Step1: Click on 3 dots shown on the right top corner on your Whatsapp group.
Step2: Now Click on the first option i.e. GROUP INFO.
Step3: Three options shown below the group name i.e. mute notifications, custom notifications, and media visibility.
Step4: You have to click on the third option MEDIA VISIBILITY.
Step5: And now select "NO" option to stop Whatsapp media auto download to phone.
Also Read: How To Stop Someone From Adding You To A Group In Whatsapp?
If you do not find this option on your mobile you need to update Whatsapp from Google play store and then follow the steps illustrated above. However, to see the demo of disabling this function on your android phone you can also watch the video given below showing the same steps in a simple way.
Watch the Video to Know How to Stop Whatsapp Media to Gallery:
List of Fake Android Apps Stealing Your Bank Data
If you have previously or recently installed an app from Google Play Store on your android mobile you need to make sure it is reliable or not. Actually, while installing such apps on your android mobile these applications ask few permissions to get the access of various information and in-built functions of your mobile like location, contacts, camera, messages and other sensitive details etc.
Few fake mobile apps are taking the advantages of such permissions and they are stealing your bank details and financial data from your mobile making such information vulnerable to cybercriminals who are sitting in the ambush to take advantages of committing such wrongful acts with the motive to easily wipe out hard earned money from your bank account.
Most of such android apps stealing data are either a mobile junk cleaner, speed booster or providing the horoscope related information to users. Just like you, most of the people don't bother to check the authentication or reliability of such apps and they blindly install them on their phones resulting allowing a free access to the sensitive information stored into your mobile inviting cybercriminals to get access of your bank account without your consent.
Also Read: How to Stop Whatsapp Media Auto Download to Gallery?
So, we brought the list of fake Android apps that can steal bank details from your android mobile. We have mentioned the name top mobile apps spam that can steal your bank account details and just check if you have installed any of them and remove the same to keep your sensitive information safe from unauthorized peoples.
List of Fake Android Apps Contain the Banking Trojan
Also Read: How To Stop Someone From Adding You To A Group In Whatsapp?
Power Manager, Astro Plus, Super Booster Cleaner and Daily Horoscope named are most popular apps millions of people have downloaded on their mobile and they don't know how much such apps can cost them if their financial information or bank details have been shared with an unauthorized person through fake mobile apps running into their Android phone.
Other Apps Removed from Google Play Store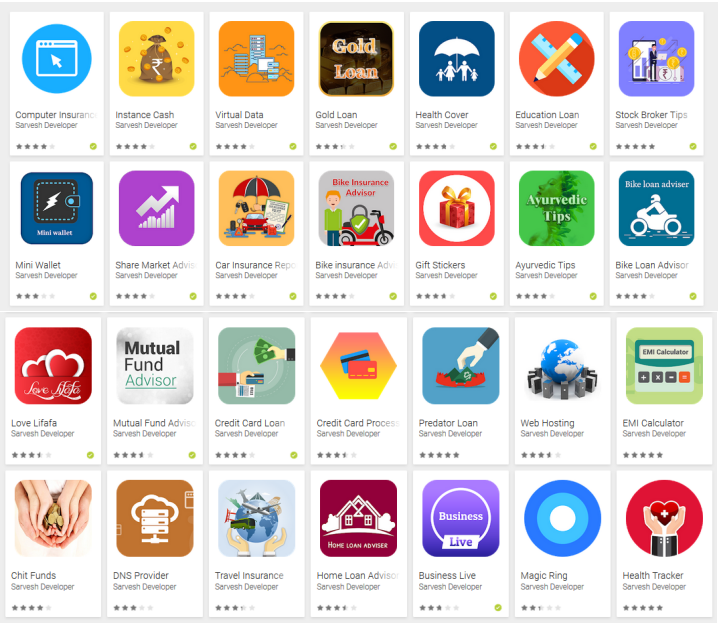 As per the security experts, such fake applications pretend to delete themselves or display fake error messages during the launch but continue to breach your privacy from the background.
In the meantime, these apps carry out their malicious acts by copying legitimate banks and displaying replica login screens in order to steal your sign-in details. Apart from this, there are a few most dangerous fake mobile app you need to remove from your phone immediately.