5 Best Smart Bands with SpO2 Under 2500 You Can Use as a Oximeter
People infected with COVID-19 need to regularly check their blood oxygen that should be above 90%. Earlier portable oximeters were available at affordable price, but now due to unexpected huge demand their price surged above 2K.
But do you know, apart from heart rate, sleep patterns and stress level now smartwatches and smart fitness bands comes with SpO2 monitoring to measure the blood oxygen levels in your body. And here are many Chinese well-known brands offering fitness bands at the affordable pricing.
What is SpO2 Level or Oxygen Saturation in Blood?
Oxygen saturation is the fraction of oxygen-saturated hemoglobin relative to total hemoglobin (unsaturated + saturated) in the blood. The human body requires and regulates a very precise and specific balance of oxygen in the blood. Normal arterial blood oxygen saturation levels in humans are 95–100 percent.
What Happens if SpO2 Drops?
If the level is below 90 percent, it is considered low and called hypoxemia. Arterial blood oxygen levels below 80 percent may compromise organ function, such as the brain and heart, and should be promptly addressed. Continued low oxygen levels may lead to respiratory or cardiac arrest. Oxygen therapy may be used to assist in raising blood oxygen levels.
Oxygenation occurs when oxygen molecules (O2) enter the tissues of the body. For example, blood is oxygenated in the lungs, where oxygen molecules travel from the air and into the blood. Oxygenation is commonly used to refer to medical oxygen saturation.
Hence, buying a fitness band has multiple advantages. You can connect it to your smartphone and receive notifications, such as messages, calls, and emails; keep track of your heart rate, sleeping patterns, steps count, and SpO2 levels; while also making a style statement, if you choose something like Fitbit Luxe (see details about the fitbit luxe). But finding the best one that can offer you value for money and also be popular on the market could be quite challenging for you.
Top Best Smart Bands with SpO2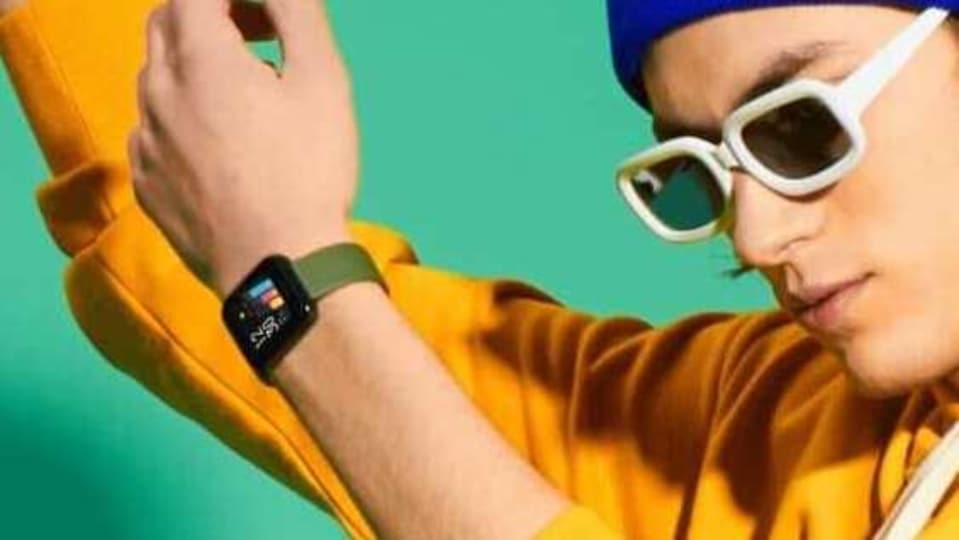 #1 Mi Band 5
A one of the highest selling fitness tracking device Xiaomi Fitness Smart Band 5 screen size 1.1 with AMOLED color Display. Apart from, heart rates, sleep monitoring, step count and SpO2 levels it comes with other interesting features like stress monitoring and breathing exercise.
It is equipped with camera control and useful for the women to keep tracking menstrual cycle and ovulation phases and gives useful reminders beforehand. It has other interesting features like find your phone, music control and various sporting exercise mode. Currently it is available at Rs 2,499 online, to buy or check more features you can either visit at Mi.com  or Amazon.  
#2 OnePlus Band
Just like other leading fitness bands, OnePlus Band is also loaded with all the necessary features. Apart from a unique and stylish design, OnePlus Band comes with vibrant 1.1 inch AMOLED display and rated with 5ATM and IP68 for water resistant up to 50 meters for 10 minutes.
Blood oxygen level is a key measure you need to get in this band. It has a dedicated blood oxygen sensor tracks your blood oxygen saturation (SpO2) level via red and infrared light sensors. Powerful hardware and intelligent algorithms monitor your SpO2 to quickly and accurately highlight potential health issues. You can buy OnePlus Band at Rs 2,499 from Amazon with discount offers as per the availability.   
#3 Oppo Band Style
Oppo is another well-established Chinese brand not only making the smartphones but also selling smart watches and smart fitness bands. It comes with 2.794cm AMOLED Screen, Real-Time Heart Rate Monitoring and Continuous SpO2 Monitoring with 12 Workout Modes and 50-Meter Water Resistance.
With advanced SpO2 sensor, it can track the variability of oxygen levels in your blood. Continuous SpO2 can be monitored as you sleep, which can also provide you with sleep duration and sleep stage records. With better sleep, you'll wake up feeling rested and ready to take on the day. You can buy it from Amazon using special coupons and bank offers costing you below 2.5K.
#4 Noise ColorFit Pro 2
Noise is another popular brand in fitness and audio wearable devices making fitness band that comes with various ingesting features including SpO2. Noise ColorFit Pro 2 is actually a smart watch available at the most affordable pricing. It comes with 1.3 inch TFT LCD display that makes colours pop and heads turn. Its a fully capacitive touch screen with 240 x 240 pixel resolution.
5 ATM Waterproof and lasting up to 10 days upon a single charge, its robust battery is primed to go all the way and also allowing women's menstrual cycle tracking so that you can align all plans effectively. You can buy Noise ColorFit Pro 2 at Amazon at less than Rs 2,599 after bank offers as per the applicability.
#5 COVI-SENSE S5
Covi-Sense is an Indian made fitness smart band can be a one-stop solution for all your COVID needs. It can track your Temperature, Blood pressure, Heart rate and SpO2. It even ensures you stay as safe as possible with the use of Geo Tagging & Fencing+, Vital reports, and Analytics+ and fitness tracking. Covi-Sense can be used to stay as fit and healthy as possible, all while ensuring your safety.
It has been designed and developed especially for COVID patients to check various key functions in our body like body temperature, blood pressure, heart rate and blood oxygen SpO2. You can use it to scan your SpO2 levels. Currently, it is available at Amazon at Rs 2,199, to buy click here.
Latest Best 5G Smartphones: Specifications & Price Availability
5G Network not yet developed in most of the countries, but 5G-enabled smartphones are being launched aggressively by the top mobile manufacturers. Yes, mobile companies are now highlighting the 5G feature into their phone to attract the customers.
But do you know, now many mobile chips or processors, especially for mid-range and high-end segment flagship phones, comes with in-built technology to support the 5G network. Anyway, in upcoming years top countries likely have the 5G network.
Also Read: Top Five Reasons You Need to Change Your Smartphone
India is also working in this technology to bringing it into existence allowing people to enjoy high-speed internet and wireless connectivity. So, if you are planning to buy a smartphone, you should go with 5G phone, so that whenever the network will be available, you can get it first without changing your phone.
Best 5G Smartphone Under Rs 30000
---
Best 5G Smartphone Under Rs 25000
---
If you are not ready to spend not more than 25K on a 5G smartphone, you can find various options below 20K with various interesting features. So, we brought here below the top 3 best 5G phones that you can buy in less than 20K.
Best 5G Smartphone Under Rs 20000
And if your budget is below 15K, you can find the various interesting phones under this price segment. Check out below the latest 5G mobile under 15000 with specifications, features, price and availability.
Best 5G Smartphone Under Rs 15000
---
Most probably you would be thinking about that, there are various other 5G smartphones available in the market. So, let me clear to you that these three phones come with the highest configurations and the best features at this price range in the market.
Apart from this, OnePlus Nord, Xiaomi Mi 11X 5G, Oppo Reno 5G, Vivo owned iQOO 7 5G & Samsung A72 series phones are the next best 5G supported phones in the premium segment available in the market. Anyway, if you are not willing to pay this much money, you can get 4G phones with the same configurations at a cheaper price. If you are looking for a 4G phone, currently Redmi Note 10, Realme 8 Pro & the Samsung M series are the best mid-range smartphones you can buy online with bank discount offers.
Also Read: Top Best Selling Smartwatch in India Under Rs 5000, 10000 & 15000
Top Five Reasons You Need to Change Your Smartphone
Technology is one of the fastest things that change at a rapid speed in every field. The smartphone is one of the highly used gadgets that you will notice comes with new engineering almost every quarter month. Over the past few years, the dynamics of smartphones have been changed with various innovations that you had never imagined in your life.
Anyway, technology will keep changing and no one can stop this as it helps us to perform various tasks easily. However, if you are still using a sophisticated phone or having an outdated smartphone you need to change your phone with the latest smartphone that will give you a totally different experience while using its functions in various situations. You can find here the five best reasons to change your smartphone to the new one.
5 Reasons Why Buy A New Smartphone
#1 Bigger Screen with Breezeless Display
The days are gone, when up to 5 inches screen was bigger enough to meet your mobile viewing experience, now 6 plus inches screen is the normal screen size of most of the phones that now comes with a breezeless display.
Even a few mobile manufacturers are now making the phones up to 6.4-6.7 inches with screen-to-body ratio gone up to 94% that provides better viewing especially when you play games, watch videos or movies and read news articles regularly.
#2 Better Processor with High Capacity RAM
RAM and mobile processors are important components in your mobile that allows you to operate your phone speedily without facing hanging or slow running issue. As of now, most of the top mobile brands are offering better performance processors with high capacity RAM allowing hassle-free multitasking with less battery consumption.
And not only flagships but medium range smartphones are also now available with high-end processors. If you buy smartphone having at least Snapdragon 730 or Snapdragon 845 or 855 with 6 or 8GB RAM you can operate smoothly without facing any issue.
#3 Bigger Battery Life with Fast Charging
In earlier times owing to a smaller screen and fewer apps or mobile functions use the battery size was not a big concern for the users, but now the scenario is different. You would be using the various apps like Whatsapp or FB multiple times in a day or reading news or articles increasing your screen-on time that mainly consumes the mobile battery.
Now you can find more than 4000mAh battery that can give you one of more days backup even in heavy use conditions. Actually, bigger screen size is also another reason for high battery capacity so never buy 6 plus inches screen smartphone having less than 4000mAh battery otherwise you need to charge your phone very often.
And don't worry about charging times, as most of the phone now comes with fast charging like Vooch charging or Dash charging that can charge a higher percentage of your phone's battery within few minutes powering your phone with quick backup.
Video: Xiaomi 100W Fast Charging Test
#4 AI-Enabled High-Resolution Multiple Cameras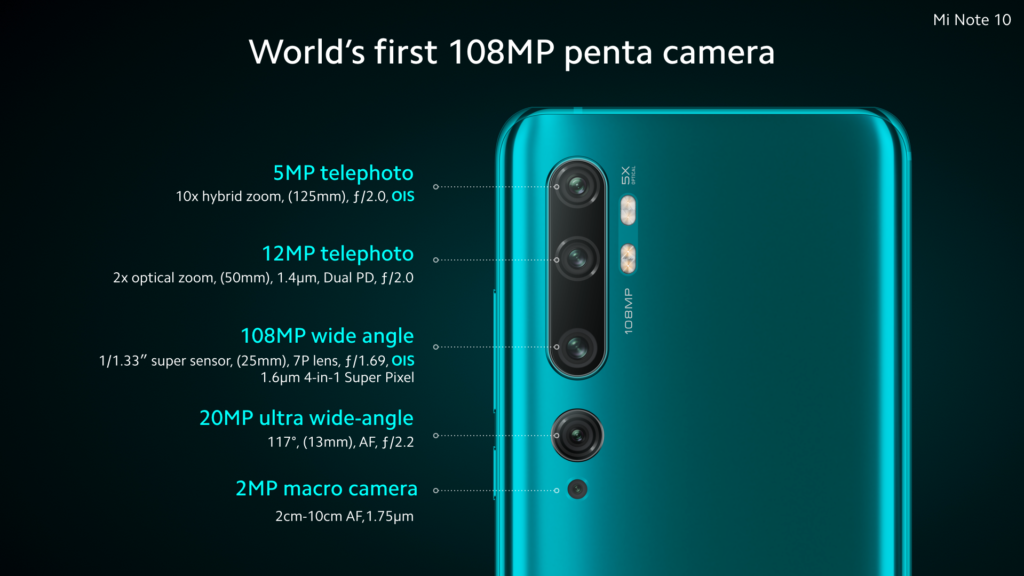 The Camera is another segment in mobile phones that has got major improvements in the past few years. People now not buy cameras for photography instead they use phones with quick sharing or image editing options to make the photo look better. Moreover, artificial intelligence is the new technology now integrated into high-end smartphones.
Mobile companies have already integrated AI into the camera to take the photo as per the background scenes giving a natural look to photos. And high-resolution like 108MP multiple cameras can capture the photos supported with a telephoto lens and wide-angle view.
You can also find the phones having triple or more cameras for better photography even in low lighting conditions or during nights allowing you to capture anything anytime. You might have to do some research to find the best options. You can give it an online search, like – the best low light phone cameras from masterphonephotography (or any other mobile blogs).
Also Read: 48 Megapixel Camera Phone: A New Trend Set for Smartphones to Attract Customers
Even a few flagship brand's phones like One Plus, Xiaomi Mi Series, Oppo Reno Series and Samsung Galaxy Series Digital Hybrid Zoom comes with optical zoom to capture the pictures from a far distance or zoom the image without compromising the picture quality.
Below you can check few image samples and videos taken from Samsung Galaxy S21 Ultra 100x Zoom and Mi 11 Ultra 120X Zoom with the comparison of the photos zoomed multiple times.
Video: Mi 11 Ultra 120X Zoom Camera Test
Video: Samsung Galaxy S21 Ultra Camera 100X Zoom Test
#5 New Technologies – Hidden Camera and 5G Network
Apart from triple or quad cameras, companies are now in a race to make selfie cameras to be hidden inside the phone. Though, pop-up cameras are already in trend but they can also easily break down or might damage badly if dropped. So the under-display camera is the solution to keep the camera hidden as well as safe with a notch-less full-view screen.
How Under Display Camera Technology Works?
Companies like Xiaomi and Oppo working on an under-display camera that will work on a custom display that featuring a small transparent area made of a special low-reflective glass with high transmittance. When the selfie camera is activated, the display area over the camera lens becomes transparent in an instant, allowing light to enter.
Video: Under Display Camera Testing
And when the camera is not in use, the transparent display works like a normal one, allowing content to be a full-screen display. This display embedded camera technology combo allows more light into the lens, resulting in clearer and crisper selfies than the punch-hole camera that is also in trend among mobile manufacturers.
Similarly, 5G-enabled smartphones launch would be the new trend in the mobile market, as most of the top nations have started rolling out the 5G network bandwidth spectrum to telecoms companies that will also encourage mobile makers to manufacture 5G-supported phones that can give you an unbelievable internet speed on such gadgets.
Also Read: Latest Best 5G Smartphones: Specifications & Price Availability
Video: 5G Speed Test on Galaxy S10 5G
Using 5G you can download movies or high-end games within a few minutes or can do video calling without call-drop in a high-resolution without any trouble. Though initially, the 5G-enabled devices and data network would be not affordable, but within the next few years, it will become cheaper and accessible to mass people across the world.
Also Read: Latest Best 5G Smartphones: Specifications & Price Availability
Video: 5G vs 4G Network Upload & Download Speed Test
Top Best Selling Smartwatch in India Under Rs 5000, 10000 & 15000
The days are gone when wristwatch loving people buy traditional analogue watches, now most of the things are going digital.
Though, few people especially celebrities, industrialist, film stars and rich people still love to wear watch Swiss made premium watches. 
But for middle-class people, instead of spending a hefty amount of money on buying such old-fashioned watches, I suggest you should go with smartwatches that will give more advantages in terms of not keeping you connected with your phone but also tracks your health or body-related various activities helping you to stay fit and healthy.
Apart from all the top smartphones makers, there are many electronics and wearable making companies smartwatches compatible with Android and iOS operating system based smartphones.
So, today we brought here the top best selling smartwatches brands under various price range with their specifications and special features making for you easy to pick the best one as per your daily use and affordability.
What is the Best Smartwatch Brand?
No, doubt Samsung Galaxy Watches & Apple Watch are the leading top Smartwatch brands not only worldwide but also in India. But if you talk about affordable smartwatches few Indian companies & Chinese brands are the best selling smartwatches offering value for the money to every class of customers.          
Top Smartwatch Brands Companies:
Apple Smartwatches
Samsung Galaxy Watches
Huami Amazfit Smartwatches
Huawei & Honor Smartwatches
OnePlus & Oppo Smartwatch
Xiaomi Mi Smartwatches
Realme Smartwatches
Noise Smartwatches
BoAt Smartwatches
Best Selling Smartwatch Under Rs 5000, 10,000 & 15,000
As you can see there are many brands making smartwatches under various price segment. Every person has its own priority while buying such gadgets like his willingness to buy such stuff, affordability and compatibility with his smartphone.
Hence, understanding the various requirements of different people we have brought here the list of top-selling smartwatches brands under three price segments 5K, 10K & 15K, just visit the links given below and find the list of best watches with their specifications & key features and from where you can buy.