5 Best Smart Bands with SpO2 Under 2500 You Can Use as a Oximeter
People infected with COVID-19 need to regularly check their blood oxygen that should be above 90%. Earlier portable oximeters were available at affordable price, but now due to unexpected huge demand their price surged above 2K.
But do you know, apart from heart rate, sleep patterns and stress level now smartwatches and smart fitness bands comes with SpO2 monitoring to measure the blood oxygen levels in your body. And here are many Chinese well-known brands offering fitness bands at the affordable pricing.
What is SpO2 Level or Oxygen Saturation in Blood?
Oxygen saturation is the fraction of oxygen-saturated hemoglobin relative to total hemoglobin (unsaturated + saturated) in the blood. The human body requires and regulates a very precise and specific balance of oxygen in the blood. Normal arterial blood oxygen saturation levels in humans are 95–100 percent.
What Happens if SpO2 Drops?
If the level is below 90 percent, it is considered low and called hypoxemia. Arterial blood oxygen levels below 80 percent may compromise organ function, such as the brain and heart, and should be promptly addressed. Continued low oxygen levels may lead to respiratory or cardiac arrest. Oxygen therapy may be used to assist in raising blood oxygen levels.
Oxygenation occurs when oxygen molecules (O2) enter the tissues of the body. For example, blood is oxygenated in the lungs, where oxygen molecules travel from the air and into the blood. Oxygenation is commonly used to refer to medical oxygen saturation.
Hence, buying a fitness band has multiple advantages, you can connect it with your smartphone and get alerts like messages, call, mails along with monitoring your heart rates, sleeping patterns, footsteps count and SpO2 levels. But finding the best one is not possible for you that can give you value for the money and also popular in the market.
Top Best Smart Bands with SpO2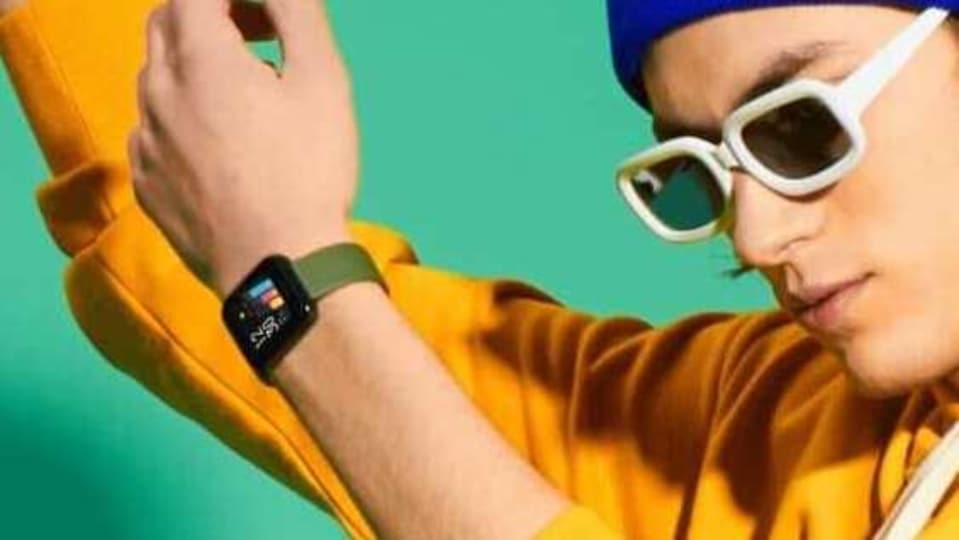 #1 Mi Band 5
A one of the highest selling fitness tracking device Xiaomi Fitness Smart Band 5 screen size 1.1 with AMOLED color Display. Apart from, heart rates, sleep monitoring, step count and SpO2 levels it comes with other interesting features like stress monitoring and breathing exercise.
It is equipped with camera control and useful for the women to keep tracking menstrual cycle and ovulation phases and gives useful reminders beforehand. It has other interesting features like find your phone, music control and various sporting exercise mode. Currently it is available at Rs 2,499 online, to buy or check more features you can either visit at Mi.com or Amazon.
#2 OnePlus Band
Just like other leading fitness bands, OnePlus Band is also loaded with all the necessary features. Apart from a unique and stylish design, OnePlus Band comes with vibrant 1.1 inch AMOLED display and rated with 5ATM and IP68 for water resistant up to 50 meters for 10 minutes.
Blood oxygen level is a key measure you need to get in this band. It has a dedicated blood oxygen sensor tracks your blood oxygen saturation (SpO2) level via red and infrared light sensors. Powerful hardware and intelligent algorithms monitor your SpO2 to quickly and accurately highlight potential health issues. You can buy OnePlus Band at Rs 2,499 from Amazon with discount offers as per the availability.
#3 Oppo Band Style
Oppo is another well-established Chinese brand not only making the smartphones but also selling smart watches and smart fitness bands. It comes with 2.794cm AMOLED Screen, Real-Time Heart Rate Monitoring and Continuous SpO2 Monitoring with 12 Workout Modes and 50-Meter Water Resistance.
With advanced SpO2 sensor, it can track the variability of oxygen levels in your blood. Continuous SpO2 can be monitored as you sleep, which can also provide you with sleep duration and sleep stage records. With better sleep, you'll wake up feeling rested and ready to take on the day. You can buy it from Amazon using special coupons and bank offers costing you below 2.5K.  
#4 Noise ColorFit Pro 2
Noise is another popular brand in fitness and audio wearable devices making fitness band that comes with various ingesting features including SpO2.  Noise ColorFit Pro 2 is actually a smart watch available at the most affordable pricing. It comes with 1.3 inch TFT LCD display that makes colours pop and heads turn. Its a fully capacitive touch screen with 240 x 240 pixel resolution.
5 ATM Waterproof and lasting up to 10 days upon a single charge, its robust battery is primed to go all the way and also allowing women's menstrual cycle tracking so that you can align all plans effectively. You can buy Noise ColorFit Pro 2 at Amazon at less than Rs 2,599 after bank offers as per the applicability.  
#5 COVI-SENSE S5
Covi-Sense is an Indian made fitness smart band can be a one-stop solution for all your COVID needs. It can track your Temperature, Blood pressure, Heart rate and SpO2. It even ensures you stay as safe as possible with the use of Geo Tagging & Fencing+, Vital reports, and Analytics+ and fitness tracking. Covi-Sense can be used to stay as fit and healthy as possible, all while ensuring your safety.
It has been designed and developed especially for COVID patients to check various key functions in our body like body temperature, blood pressure, heart rate and blood oxygen SpO2. You can use it to scan your SpO2 levels. Currently, it is available at Amazon at Rs 2,199, to buy click here.
Latest Best 5G Smartphones: Specifications & Price Availability
5G Network not yet developed in most of the countries, but 5G-enabled smartphones are being launched aggressively by the top mobile manufacturers. Yes, mobile companies are now highlighting the 5G feature into their phone to attract the customers.
But do you know, now many mobile chips or processors, especially for mid-range and high-end segment flagship phones, comes with in-built technology to support the 5G network. Anyway in upcoming years top countries likely have the 5G network.
Also Read: Top Five Reasons You Need to Change Your Smartphone
India is also working in this technology to bringing it into the existence allowing people to enjoy the high-speed internet and wireless connectivity. So, if you are planning to buy a smartphone, you should go with 5G phone, so that whenever the network will be available, you can get it first without changing your phone.
Best 5G Smartphone Under Rs 30000
---
Best 5G Smartphone Under Rs 25000
---
If you are not ready to spend not more than 25K on a 5G smartphone, you can find various options below 20K with various interesting features. So, we brought here below the top 3 best 5G phones that you can buy in less than 20K.
Best 5G Smartphone Under Rs 20000
And if your budget is below 15K, you can find the various interesting phones under this price segment. Check out below the latest 5G mobile under 15000 with specifications, features, price and availability.
Best 5G Smartphone Under Rs 15000
---
Most probably you would be thinking about that, there are various other 5G smartphones available in the market. So, let me clear to you that these three phones come with the highest configurations and the best features at this price range in the market.
Apart from this, OnePlus Nord, Xiaomi Mi 11X 5G, Oppo Reno 5G, Vivo owned iQOO 7 5G & Samsung A72 series phones are the next best 5G supported phones in the premium segment available in the market. Anyway, if you are not willing to pay this much money, you can get 4G phones with the same configurations at a cheaper price. If you are looking for a 4G phone, currently Redmi Note 10, Realme 8 Pro & the Samsung M series are the best mid-range smartphones you can buy online with bank discount offers.
Also Read: Top Best Selling Smartwatch in India Under Rs 5000, 10000 & 15000
Top Best Selling Smartwatch in India Under Rs 5000, 10000 & 15000
The days are gone when wristwatch loving people buy traditional analogue watches, now most of the things are going digital.
Though, few people especially celebrities, industrialist, film stars and rich people still love to wear watch Swiss made premium watches. 
But for middle-class people, instead of spending a hefty amount of money on buying such old-fashioned watches, I suggest you should go with smartwatches that will give more advantages in terms of not keeping you connected with your phone but also tracks your health or body-related various activities helping you to stay fit and healthy.
Apart from all the top smartphones makers, there are many electronics and wearable making companies smartwatches compatible with Android and iOS operating system based smartphones.
So, today we brought here the top best selling smartwatches brands under various price range with their specifications and special features making for you easy to pick the best one as per your daily use and affordability.
What is the Best Smartwatch Brand?
No, doubt Samsung Galaxy Watches & Apple Watch are the leading top Smartwatch brands not only worldwide but also in India. But if you talk about affordable smartwatches few Indian companies & Chinese brands are the best selling smartwatches offering value for the money to every class of customers.          
Top Smartwatch Brands Companies:
Apple Smartwatches
Samsung Galaxy Watches
Huami Amazfit Smartwatches
Huawei & Honor Smartwatches
OnePlus & Oppo Smartwatch
Xiaomi Mi Smartwatches
Realme Smartwatches
Noise Smartwatches
BoAt Smartwatches
Best Selling Smartwatch Under Rs 5000, 10,000 & 15,000
As you can see there are many brands making smartwatches under various price segment. Every person has its own priority while buying such gadgets like his willingness to buy such stuff, affordability and compatibility with his smartphone.
Hence, understanding the various requirements of different people we have brought here the list of top-selling smartwatches brands under three price segments 5K, 10K & 15K, just visit the links given below and find the list of best watches with their specifications & key features and from where you can buy.        
Top Best Smartwatch in India Under 10000: Price & Specifications
Let me tell you one thing very clearly a Smartwatch at Rs 5K can't give you important features. And if you don't have a budget to spend 15k on such Chinese made gadgets, 10K is the best slot under which you can find many smartwatches with smart features.
We have shortlisted the best one that are highest selling in the market and loaded with all the necessary features like AMOLED display, premium built quality, GPS, long days battery life and in-built mic for hand free Bluetooth calling function.
Top 5 Best Smartwatch Under 10000 in India 2021
#1 Amazfit GTS 2 Mini – Rs 6,999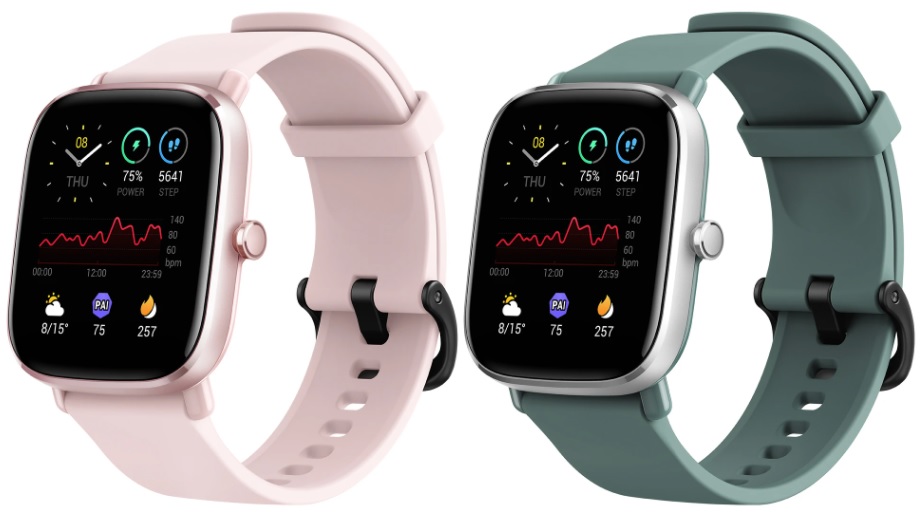 Amazfit GTS 2 Mini Specifications & Features
Ultra-slim and Light Design I GPS I 1.55-inch AMOLED Screen with Always-on Display | Built-in GPS | SpO2 Blood-oxygen Measurement I Stress Monitoring | Music & Camera Control | 5 ATM Water-resistant | 220 mAh 14-day Battery Life | 70+ Sports Modes | Built-in Amazon Alexa | No Call function
Also Read: Top 5 Best Smartwatch Under 5000 in India: Price & Specifications
If you have budget of around 6-7K and looking for a premium quality Smartwatch Amazfit GTS 2 Mini is the best option can give the best features at this price range, except hand-free calling function. You can buy this either directly from Amazfit official site or order from Amazon or Vijay Sales.
#2 Mi Watch Revolve – Price Rs 9,999
Mi Watch Revolve Specifications & Features
1.39-inch AMOLD Display with Premium Metallic Frame | 5ATM Water Resistance | 110+ Watch Faces | 10 Professional Sports Modes | GPS with GLONASS | 420 mAh for 14 days battery life | Heart & Stress Monitoring | VO2 Max | No SpO2 to measure blood oxygen | No Bluetooth calling function
Though, Xiaomi made smartphones are known for best features are affordable price but Mi Watch Revolve is not worth buying at Rs 10K. If you want to buy Mi made Smartwatch you can go with Redmin Watch that can give you better value for money at Rs 3,999 only. However it is currently available at Mi Store or order from Amazon with some discount offers depending on the availability.
#3 Realme Watch S Pro – Price Rs 9,999
Realme Watch S Pro Specifications & Features
3.5cm (1.39″) Large AMOLED with Always-On Display | Corning Gorilla Glass with Stainless Steel Frame | 420mAh with 14-Day Battery Life | Dual-Satellite GPS | Dual-Satellite GPS | Blood Oxygen Monitor | Heart Rate Monitor | 100+ Stylish Watch Faces | Music & Camera Control | Find Phone
Just like Mi Watch Revolve, Realme Watch S Pro can give you some interesting features but again I would not suggest this at RS 10K, as again in-built mic or hand-free calling from these smartwatches are missing. So, next two could be the best deals for you under this price range. Anyway if you are Realme brand loyal man you can buy this either directly from Realme Store or order from Amazon & Flipkart.
#4 Amazfit GTR 2e & GTS 2e – Rs 9,999
Amazfit GTS 2e & GTR 2e Specifications & Features
1.39-inch (GTR 2e) 1.65 inch (GTS 2e) with HD Always-on AMOLED Display | Thin and Light Bezel-less Design with Aluminum alloy body |Blood-oxygen Saturation Measurement | Sleep & Stress Level Monitoring | 5 ATM Water-resistance | 90 Built-in Sports Modes | 246mAh with 14 Days battery life | No Hand-free Call Function
Both Amazfit GTR 2e and Amazfit GTS 2e have similar function except the former one is rounded shape dial while later one have the rectangular shape dial. Both models looks very premium and loaded with amazing features, but unfortunately again hand-free Bluetooth calling function is not given there.
Also Read: Top 5 Best Smartwatch Under 15000 in India: Price & Specification
To get that function you have to spend around 13K with almost all the same functions and built quality. Anyway, if Bluetooth hand-free calling is not an important feature for you, then Amazfit GTR 2e and Amazfit GTS 2e both are available at official website and ecommerce sites Amazon & Flipkart.        

Best Smartwatch with Call Function Under 10000
#5 Honor Magic Watch 2 (46mm) – Around Rs 10K
Honor Magic Watch 2 Specifications & Features
1.39-inch AMOLED with Always on Display | GPS and GLONASS Dual Satellite Positioning Systems | 50m water-resistance| Heart-rate & Sleep Monitor | Supports 100 Workouts Modes |Female Cycle Tracker | 15 Goal-Based Fitness Modes | Stress & SpO2 Monitor | 4GB Internal Storage | 5ATM water resistance | Built-In Speaker and Microphone for Hand-free Calling | 455 mAh with 14-Day Battery Life
If you are looking to buy a Smartwatch under 10K with best features including Bluetooth calling function, this could be the best option for you. I'm not suggesting you because right now I'm using the same watch since more than 1.5 years but it has better battery life and can give you a value for money.
Though, initially it has been launched at Ra 12,999 but now available at 11,999 and you can buy this around 10K using occasional discount offers on ecommerce sites. You can check it at Hihonor.com and to buy regularly visit Amazon & Flipkart store when credit offer is available and you can grab it under 10K.