Top 5 Best Smartwatch Under 15000 in India: Price & Specification
Spending too much money on Smartwatches is not a sensible decision. But let me tell you one thing expecting the best thing at an affordable price is not possible. Hence, you need to lose your pocket and you will get the best gadgets that suites your smartphone and ofcourse your personality too.
Yes, if you are ready to spend few more bucks, around 15K, you can get best smartwatches with amazing features like 3D curved design with premium built quality, AMOLED display, long battery life, internal memory storage and in-built mic to attend the calls directly on your watch.
Also Read: Top 5 Best Smartwatch Under 5000 in India: Price & Specifications
So, let's find the belling selling smartwatches under this price segment with their specifications and key features that you can consider while buying as per your needs, priority and affordability.
Top 5 Smartwatch Under 15000 in India 2021
#1 Amazfit T-Rex Pro – Rs 12,999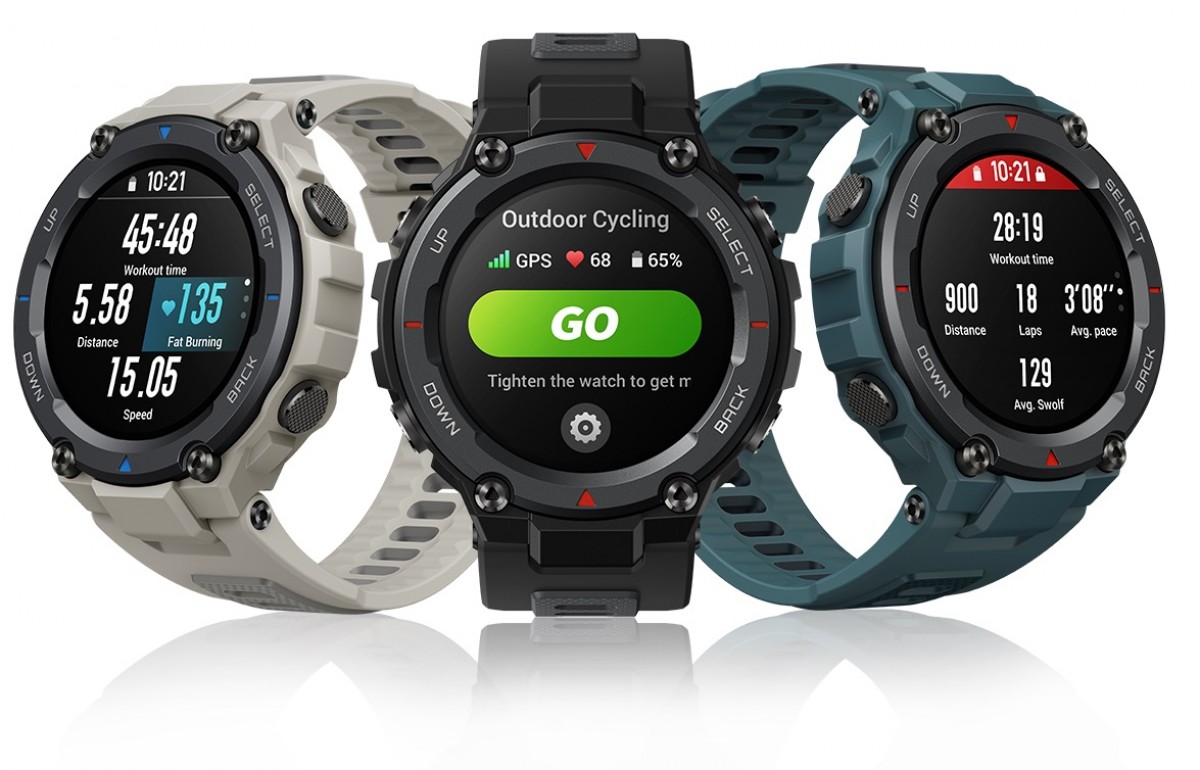 Amazfit T-Rex Pro Specifications & Features
1.3″ HD AMOLED Display with Always-on Display | 390 mAh with 18-day battery life | 100+ different sports modes | GPS with Satellite supported Systems | SpO2 Measurement | Heart Rate Monitoring | Sleep Quality Monitoring | No Call Function only mute & reject.
Other Special Features of Amazfit T-Rex Pro
Military-grade Toughness | +70 ℃ Heat-resistance | -40 ℃ Cold-resistance | 240h Humidity-resistance | 96h Salt spray resistance | Ice- & freezing rain-resistance | Shock-resistance
If you are a mountaineer or love trekking and adventuring at various adventurous locations or hill stations, this could be the best Smartwatch especially designed to use with toughness. Yes, it is a Smartwatch with extraordinary features to utilize for sports as well as exploring activities. You can buy Amazfit T-Rex Pro at Rs 12,999 from Amazfit official website or order from Amazon.
#2 Oppo Watch – Rs 14,999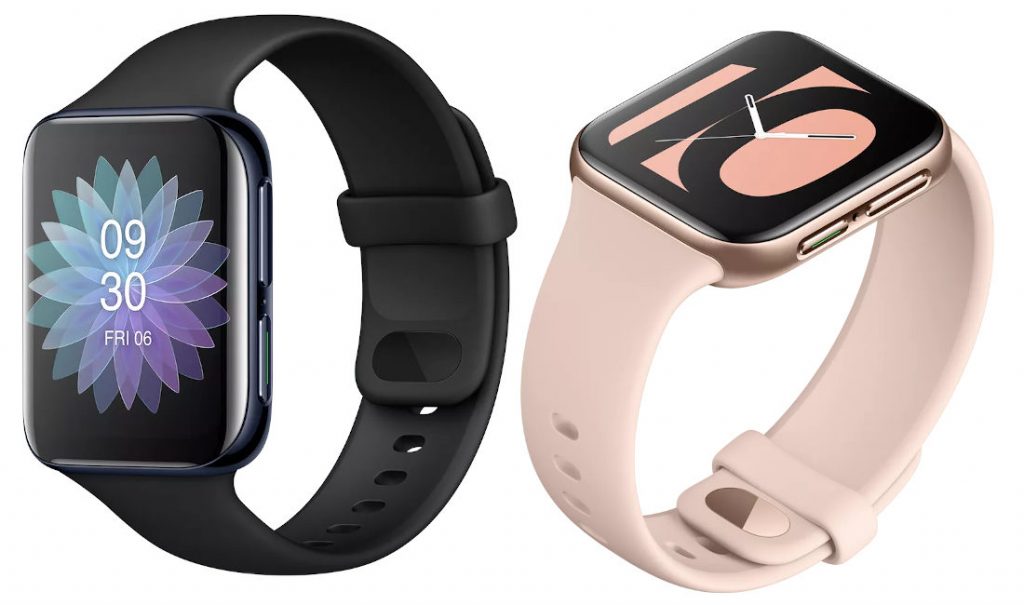 Oppo Watch Specifications & Features
4.85cm AMOLED Flexible Dual-Curved Display | Qualcomm Snapdragon Wear 3100 OS | Battery Life only 36 hours in Smart mode | Fast Charging | 50-Meter Water Resistance | Locate Phone | Multiple workout modes | GPS + GLONASS l No Hand-free calling function
Though, it has less battery life and no hand-free calling but looks very premium. If you are Oppo brand lover person, you can go with this Oppo Watch that is available at Rs 14,999 on Amazon & Flipkart
Best Smartwatch with Call Function Under 15000
All the above two are the best smartwatch under 15000 but don't have call function or in-built mic to talk hand-free using the speaker of watch. But don't worry we also brought here the best selling smartwatches with call function that are available under Rs 15K.
#3 OnePlus Watch – Rs 14,999
OnePlus Watch Specifications & Features
Screen 1.39 inch with AMOLED & Always-on display | 402mAh with 14 days battery life | 1GB RAM * 4GB ROM | Bluetooth 5 with hand-fee Calling Function | 110 Workout Modes | SpO2 (Blood Oxygen) Monitor | Heart Rate Monitor | Calorie Count | Step Count & Sleep Monitor
If you are looking to buy a smartwatch made by OnePlus you can consider this in your buying list. It has hand-free calling function and comes with elegant design. It is launched at Rs 14,999, but you can buy this around 12,999 using the discount offers on leading credit cards. To buy visit at Amazon or vist at OnePlus store.
#4 Huawei Watch GT 2 – Rs 14,999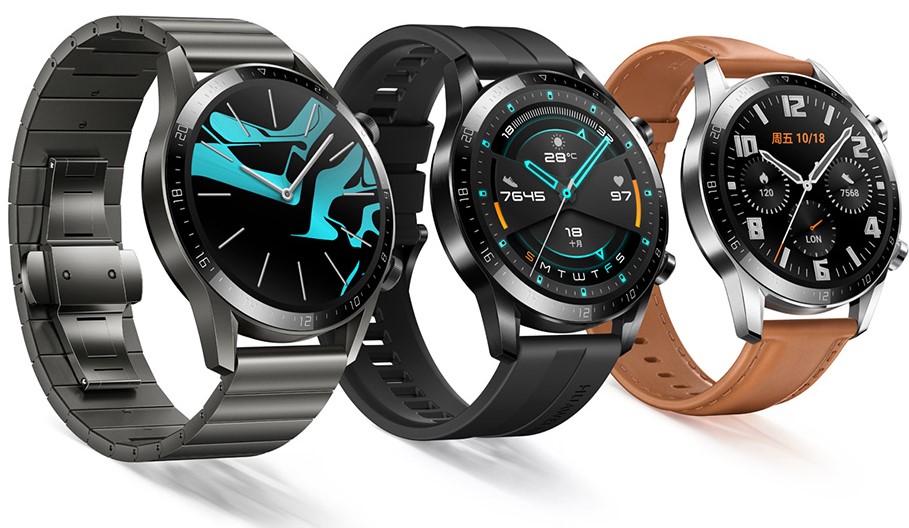 Huawei Watch GT 2 Specifications & Features
Screen with 1.39″ AMOLED display | ROM 128 MB & RAM 16 MB | 14 days battery life |
5 ATM Water Resistance | 15 Smart workout Sports Modes | Inbuilt Microphone & Speaker for Bluetooth Calling & Music | GPS with GLONASS & GALILEO
Though, this Smartwatch is not easily available but if you are looking to buy a Smartwatch with inbuilt microphone & speaker for Bluetooth calling & music control you can buy this. However, I would not suggest this, as Honor is the brand owned by Huawei and Honor Magic Watch 2 would be the better option available with similar functions at lower price. However, you can check this on Huawei official website.
#5 Amazfit GTR 2 & GTS 2 – Rs 12,999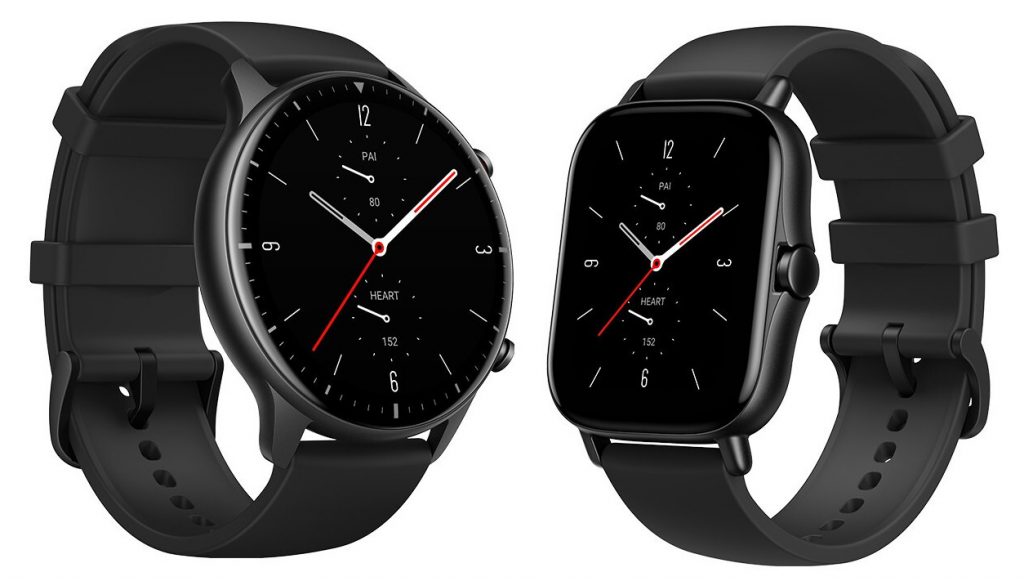 Amazfit GTS 2 & GTR 2 Specifications & Features
1.39" HD Color AMOLED Screen with Always-on Display2 | Blood-oxygen Saturation Measurement | All Health & Fitness Tracking Modes | Sleep & Stress Monitoring | 5 ATM Water-resistance | 90 Sports Modes | In-built mic with Bluetooth Call Function | Music Storage and Playback | Alexa Built-in with Offline Voice Assistant | 460 mAh with 14-day Ultra-long Battery Life | Built-in GPS
If you are looking for a rounded dial shape Amazfit GTR 2 is one of the best Smartwatch under 15K with an inbuilt mic and call function. IT comes with 3GB music storage. You can buy Amazfit GTR 2 at Rs 12,999 from Amazfit official website or order from Amazon & Flipkart.
While on the other hand, if you like a rectangular shape smartwatches you can find Amazfit GTS 2 interesting having all the features just like Amazfit GTR 2. These two models by Amazfit could be best options under 15K for you especially if you need in-built mic for hand-free Bluetooth calling giving a value for money.
Amazfit GTS 2 looks more premium and elegant, especially for the corporate level people to stay connected with their phone all the time and Currently it is also available on the Amazfit official website and other eCommerce sites like Amazon & Flipkart.
Latest Best 5G Smartphones: Specifications & Price Availability
5G Network not yet developed in most of the countries, but 5G-enabled smartphones are being launched aggressively by the top mobile manufacturers. Yes, mobile companies are now highlighting the 5G feature into their phone to attract the customers.
But do you know, now many mobile chips or processors, especially for mid-range and high-end segment flagship phones, comes with in-built technology to support the 5G network. Anyway, in upcoming years top countries likely have the 5G network.
Also Read: Top Five Reasons You Need to Change Your Smartphone
India is also working in this technology to bringing it into existence allowing people to enjoy high-speed internet and wireless connectivity. So, if you are planning to buy a smartphone, you should go with 5G phone, so that whenever the network will be available, you can get it first without changing your phone.
Best 5G Smartphone Under Rs 30000
---
Best 5G Smartphone Under Rs 25000
---
If you are not ready to spend not more than 25K on a 5G smartphone, you can find various options below 20K with various interesting features. So, we brought here below the top 3 best 5G phones that you can buy in less than 20K.
Best 5G Smartphone Under Rs 20000
And if your budget is below 15K, you can find the various interesting phones under this price segment. Check out below the latest 5G mobile under 15000 with specifications, features, price and availability.
Best 5G Smartphone Under Rs 15000
---
Most probably you would be thinking about that, there are various other 5G smartphones available in the market. So, let me clear to you that these three phones come with the highest configurations and the best features at this price range in the market.
Apart from this, OnePlus Nord, Xiaomi Mi 11X 5G, Oppo Reno 5G, Vivo owned iQOO 7 5G & Samsung A72 series phones are the next best 5G supported phones in the premium segment available in the market. Anyway, if you are not willing to pay this much money, you can get 4G phones with the same configurations at a cheaper price. If you are looking for a 4G phone, currently Redmi Note 10, Realme 8 Pro & the Samsung M series are the best mid-range smartphones you can buy online with bank discount offers.
Also Read: Top Best Selling Smartwatch in India Under Rs 5000, 10000 & 15000
Top Five Reasons You Need to Change Your Smartphone
Technology is one of the fastest things that change at a rapid speed in every field. The smartphone is one of the highly used gadgets that you will notice comes with new engineering almost every quarter month. Over the past few years, the dynamics of smartphones have been changed with various innovations that you had never imagined in your life.
Anyway, technology will keep changing and no one can stop this as it helps us to perform various tasks easily. However, if you are still using a sophisticated phone or having an outdated smartphone you need to change your phone with the latest smartphone that will give you a totally different experience while using its functions in various situations. You can find here the five best reasons to change your smartphone to the new one.
5 Reasons Why Buy A New Smartphone
#1 Bigger Screen with Breezeless Display
The days are gone, when up to 5 inches screen was bigger enough to meet your mobile viewing experience, now 6 plus inches screen is the normal screen size of most of the phones that now comes with a breezeless display.
Even a few mobile manufacturers are now making the phones up to 6.4-6.7 inches with screen-to-body ratio gone up to 94% that provides better viewing especially when you play games, watch videos or movies and read news articles regularly.
#2 Better Processor with High Capacity RAM
RAM and mobile processors are important components in your mobile that allows you to operate your phone speedily without facing hanging or slow running issue. As of now, most of the top mobile brands are offering better performance processors with high capacity RAM allowing hassle-free multitasking with less battery consumption.
And not only flagships but medium range smartphones are also now available with high-end processors. If you buy smartphone having at least Snapdragon 730 or Snapdragon 845 or 855 with 6 or 8GB RAM you can operate smoothly without facing any issue.
#3 Bigger Battery Life with Fast Charging
In earlier times owing to a smaller screen and fewer apps or mobile functions use the battery size was not a big concern for the users, but now the scenario is different. You would be using the various apps like Whatsapp or FB multiple times in a day or reading news or articles increasing your screen-on time that mainly consumes the mobile battery.
Now you can find more than 4000mAh battery that can give you one of more days backup even in heavy use conditions. Actually, bigger screen size is also another reason for high battery capacity so never buy 6 plus inches screen smartphone having less than 4000mAh battery otherwise you need to charge your phone very often.
And don't worry about charging times, as most of the phone now comes with fast charging like Vooch charging or Dash charging that can charge a higher percentage of your phone's battery within few minutes powering your phone with quick backup.
Video: Xiaomi 100W Fast Charging Test
#4 AI-Enabled High-Resolution Multiple Cameras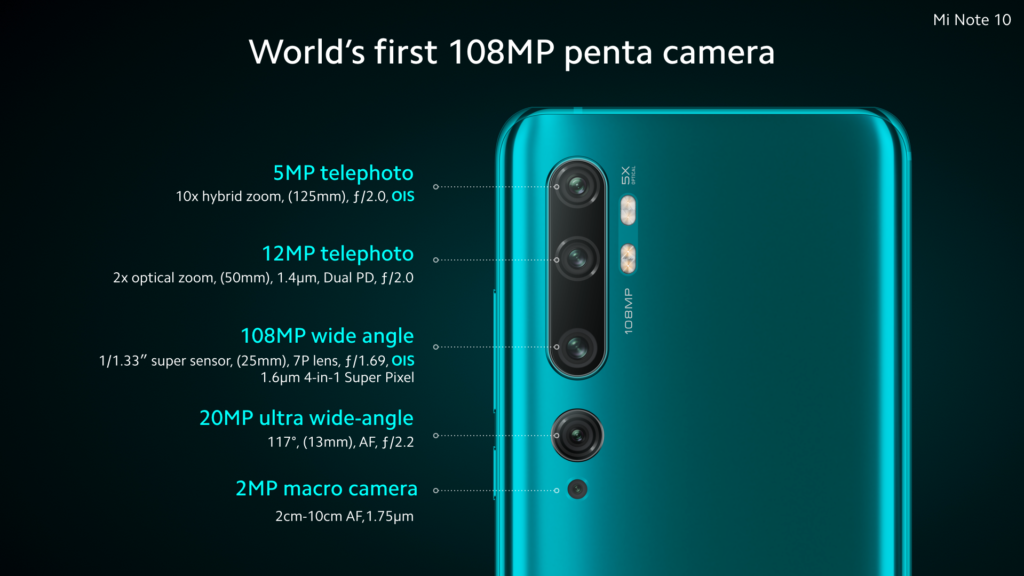 The Camera is another segment in mobile phones that has got major improvements in the past few years. People now not buy cameras for photography instead they use phones with quick sharing or image editing options to make the photo look better. Moreover, artificial intelligence is the new technology now integrated into high-end smartphones.
Mobile companies have already integrated AI into the camera to take the photo as per the background scenes giving a natural look to photos. And high-resolution like 108MP multiple cameras can capture the photos supported with a telephoto lens and wide-angle view.
You can also find the phones having triple or more cameras for better photography even in low lighting conditions or during nights allowing you to capture anything anytime.
Also Read: 48 Megapixel Camera Phone: A New Trend Set for Smartphones to Attract Customers
Even a few flagship brand's phones like One Plus, Xiaomi Mi Series, Oppo Reno Series and Samsung Galaxy Series Digital Hybrid Zoom comes with optical zoom to capture the pictures from a far distance or zoom the image without compromising the picture quality.
Below you can check few image samples and videos taken from Samsung Galaxy S21 Ultra 100x Zoom and Mi 11 Ultra 120X Zoom with the comparison of the photos zoomed multiple times.
Video: Mi 11 Ultra 120X Zoom Camera Test
Video: Samsung Galaxy S21 Ultra Camera 100X Zoom Test
#5 New Technologies – Hidden Camera and 5G Network
Apart from triple or quad cameras, companies are now in a race to make selfie cameras to be hidden inside the phone. Though, pop-up cameras are already in trend but they can also easily break down or might damage badly if dropped. So the under-display camera is the solution to keep the camera hidden as well as safe with a notch-less full-view screen.
How Under Display Camera Technology Works?
Companies like Xiaomi and Oppo working on an under-display camera that will work on a custom display that featuring a small transparent area made of a special low-reflective glass with high transmittance. When the selfie camera is activated, the display area over the camera lens becomes transparent in an instant, allowing light to enter.
Video: Under Display Camera Testing
And when the camera is not in use, the transparent display works like a normal one, allowing content to be a full-screen display. This display embedded camera technology combo allows more light into the lens, resulting in clearer and crisper selfies than the punch-hole camera that is also in trend among mobile manufacturers.
Similarly, 5G-enabled smartphones launch would be the new trend in the mobile market, as most of the top nations have started rolling out the 5G network bandwidth spectrum to telecoms companies that will also encourage mobile makers to manufacture 5G-supported phones that can give you an unbelievable internet speed on such gadgets.
Also Read: Latest Best 5G Smartphones: Specifications & Price Availability
Video: 5G Speed Test on Galaxy S10 5G
Using 5G you can download movies or high-end games within a few minutes or can do video calling without call-drop in a high-resolution without any trouble. Though initially, the 5G-enabled devices and data network would be not affordable, but within the next few years, it will become cheaper and accessible to mass people across the world.
Also Read: Latest Best 5G Smartphones: Specifications & Price Availability
Video: 5G vs 4G Network Upload & Download Speed Test
Top Best Selling Smartwatch in India Under Rs 5000, 10000 & 15000
The days are gone when wristwatch loving people buy traditional analogue watches, now most of the things are going digital.
Though, few people especially celebrities, industrialist, film stars and rich people still love to wear watch Swiss made premium watches. 
But for middle-class people, instead of spending a hefty amount of money on buying such old-fashioned watches, I suggest you should go with smartwatches that will give more advantages in terms of not keeping you connected with your phone but also tracks your health or body-related various activities helping you to stay fit and healthy.
Apart from all the top smartphones makers, there are many electronics and wearable making companies smartwatches compatible with Android and iOS operating system based smartphones.
So, today we brought here the top best selling smartwatches brands under various price range with their specifications and special features making for you easy to pick the best one as per your daily use and affordability.
What is the Best Smartwatch Brand?
No, doubt Samsung Galaxy Watches & Apple Watch are the leading top Smartwatch brands not only worldwide but also in India. But if you talk about affordable smartwatches few Indian companies & Chinese brands are the best selling smartwatches offering value for the money to every class of customers.          
Top Smartwatch Brands Companies:
Apple Smartwatches
Samsung Galaxy Watches
Huami Amazfit Smartwatches
Huawei & Honor Smartwatches
OnePlus & Oppo Smartwatch
Xiaomi Mi Smartwatches
Realme Smartwatches
Noise Smartwatches
BoAt Smartwatches
Best Selling Smartwatch Under Rs 5000, 10,000 & 15,000
As you can see there are many brands making smartwatches under various price segment. Every person has its own priority while buying such gadgets like his willingness to buy such stuff, affordability and compatibility with his smartphone.
Hence, understanding the various requirements of different people we have brought here the list of top-selling smartwatches brands under three price segments 5K, 10K & 15K, just visit the links given below and find the list of best watches with their specifications & key features and from where you can buy.