What Is The Difference Between Machine Learning Engineer And Data Scientist?
Data scientists and machine learning engineers are two important professionals in AI filed playing a vital role in building a model. And their role in AI development is not that much different but from a technical skills perspective, there is a difference.
The core difference between data scientist and machine learning engineer is – former one, more knowledgeable in programming skills used around data. While data scientist is like a mathematician who can program using his data analysis skills.
However, their roles are complementary to each other and supportive you must know the difference between a data scientist and machine learning engineer. Below we have covered various aspects, that make them different from each other.
ML ENGINEER VS DATA SCIENTIST – DIFFERENCE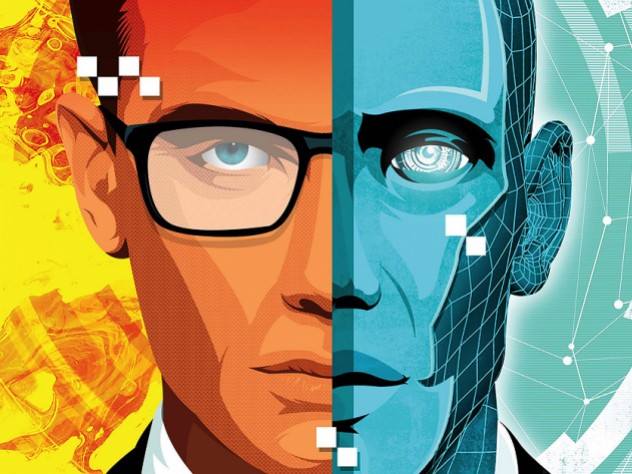 Actually, there are multiple parameters you can differentiate between two professionals. And if you are looking to hire machine learning engineer and shortlisting the data scientist find the actual difference to appoint the right candidate.
Also Read: How To Hire A Good Data Scientist: Five Easy Steps
Educational Degree Required for Data Scientist and ML Engineer
At the academic end, ML engineers both professional are graduated with highly qualified degrees and require decisive skills with extensive knowledge to perform their tasks in a highly professional manner with perfection.
A ML engineer will typically more studious in computer science, while a data scientist is more involved in statistics or mathematics subjects. But let make you clear one thing, a ML engineer is a programmer also specialized in data, while a data scientist plays with the huge amount of data but he is also also a programmer.
At the educational end, once you complete your undergraduate degree, you have to choose the right path and learn more knowledge and skills in that field.
Here, if you want to become a ML engineer you have options like either continue working as an entry-level programmer or explore the opportunities into AI field and become a specialist in bid data or machine learning programmer to develop an AI model.
Also Read: What is the Difference between Artificial Intelligence and Machine Learning?
Whereas, if you are ambitious to become a data scientist, you need to gain more education as a master or doctorate degree to make your academic skills more strong and gain the capability to analyze and utilize the data for deep learning.
Skills Required for Data Scientist and ML Engineer
Both engineers required extraordinary skills to work proficiently in their respective fields. Although, few of the skills are very common necessary for both of them to analyze the huge data and utilize its crucial information. Here, we brought the key differences between the skills of these professionals listed respectively.
Skills Required for Machine Learning Engineer:
Strong ML Programming Skills
Computer Science Fundamentals
Probability and Statistics Modeling
Proficient in Python/C++/R/Java
Understanding of ML Algorithms
Natural Language Processing
Data Modeling and Evaluation Skills
Skills Needed for Data Scientist:
Data-Driven Problem Solving Skills
Strong Statistical and Fundamentals
Big Data Analysis and Interpretation
Data Visualization & Communication
Machine Learning and Deep Learning
Programming languages (R and Python)
Unstructured Data Management Techniques
Use big data tools like Hadoop, Hive and Pig
ML Engineer vs Data Scientist – Roles and Responsibilities
Both, a data scientist and machine learning engineer mainly hired to developed AI-enabled applications or autonomous models but they have different roles and duties while working on such projects which are clearly outlined below.
Data Scientist Roles and Responsibilities:
Data source identification and automated collection
Data Mining Using State-Of-The-Art Methods
Enhance Data Collection Procedure and Techniques
Analyze Huge Big Data To Discover Trends And Patterns
Identify Trends, Patterns and Correlations in Complex Data Sets
Create Analytical Methods and Machine Learning Models
Assess the Effectiveness of Old or New Data Sources
Evaluate the accuracy of data gathering techniques
Apply and Implement the popular Deep Learning frameworks
Responsible to Undertake Processing of Unstructured Data
Use machine-learning algorithms to Build the Predict Models
Data Visualization, Presentation and Storytelling Techniques
Collaborate with ML Engineer and with other Stakeholders
Roles and Responsibilities of Machine Learning Engineer:
Understandand Transform the Prototypes of Data Science
Research,Design and Frame Machine Learning Systems
Chooseand Implement the Right Machine Learning Algorithm.
Selectand Implement Right Machine Learning Algorithms.
Selectthe Right Training Data Sets for ML Model Development
UnderstandBusiness Objectives and Developing the Ml Models
PerformMachine Learning Model Tests and Experiments
PerformStatistical analysis and Fine-Tune the Testing Results
Verifyingdata quality, and/or ensuring it via data cleaning
Developthe Machine Learning Model as per the Needs.
Performthe Training models and tuning their hyperparameters.
The roles and responsibilities of data scientists and machine learning engineers are more or less different but there are many duties they both perform during their tasks. As they also need to work collaboratively to build a right AI model that can work with the best level of accuracy when implemented in real life-use.
What is Human in the Loop Machine Learning: Why & How Used in AI?
In today's era, mechanization taking place everywhere with a new age of development in more automated systems, applications, and robots, etc. Machine learning and AI are the leading cutting-edge technologies giving automation a new dimension with more tasks performed by machines itself.
Though, nowadays many tasks can be independently performed by AI-enabled devices, systems or machines without the help of humans. But developing such machines is not possible without the help of humans. So, Human-in-the-Loop or HITL is a model or concept require human interaction.
What is Human-in-the-Loop?
Human-in-the-loop (HITL), basically you can say, is the process of leveraging the power of the machine and human intelligence to create machine learning-based AI models. HITL describes the process when the machine or computer system is unable to solve a problem, needs human intervention like involving in both the training and testing stages of building an algorithm, for creating a continuous feedback loop allowing the algorithm to give every time better results.
Humans annotate or label data then give to the machine learning algorithm to learn from such and take decisions from such predictions. And then humans also involve in tuning the model to improve its accuracy. And finally, these people test and validate the model by scoring its outputs, when machine learning algorithms not able to make the right decisions or gives incorrect decisions.      
Why Human-in-the-Loop Machine Learning is Used?
If you have a sufficient amount of datasets, an ML algorithm can easily make decisions with accuracy just learned from these datasets. But before that machine needs to get learn from the certain amount and quality of data sets, how to properly identify the right criteria and thus comes to the right results.       
This where Human-in-the-Loop machine learning is used to the combination of human and machine intelligence creating a continuous circle where ML algorithms are trained, tested, tuned, and validated. In this loop, with the help of humans, the machine becomes smarter as well as more trained and confident to take the quick and accurate decisions when used in real-life and also help to train the algorithms.       
How Human-in-the-Loop Machine Learning is Used Today?
Human-in-the-loop is basically integrated through two machine learning algorithm processes – supervised and unsupervised learning. In supervised machine learning, labeled or annotated data sets are used by ML experts to train the algorithms, so that it can make the right predictions when used in real-life.
While on the other hand, in unsupervised machine learning there is no labels are given to the learning algorithm, leaving it on its own to find structure in its input and memorize the data in its own ways.
In HITL, initially, humans label the training data for the algorithm which is later fed into the algorithms to make the various scenarios understandable to machines. Later humans also check and evaluate the results or predictions for ML model validation and if results are inaccurate humans tune the algorithms or data is re-checked and again fed into the algorithm to make the right predictions.    
Why Human-In-The-Loop Computing is the Future Of Machine Learning?
Doing a machine learning process without human inputs is not possible. Algorithms cannot learn everything unless provided as per its compatibility. For example, a machine learning model cannot understand raw data unless humans explain and make it understandable to machines.
Here, the data labeling process is the first step in creating a reliable model trained through algorithms, especially when data is available in an unstructured format. Actually, an algorithm cannot understand the unstructured data like texts, audio, video, images and other contents that are not properly labeled.
Also Read: The Main Objective of Image Annotation in Machine Learning & AI
Hence, the human-in-the-loop approach is required to make such data comprehensible to machines. These data are labeled as per the desired instructions like what is seen in the images, what is spoken in the audio or video using the data labeling or image annotation techniques to label such data.
When Human-in-the-loop Machine Learning is used?
Human-in-the-loop is not the concept you can implement in every machine learning project. Mainly HITL approach is used, when there is not much data available yet, human-in-the-loop is suitable because, at this stage, people can initially make much better judgments than machines are capable of.
And using this, humans produce machine learning training data sets helping the machine to learn from such data. And human in the loop deep learning is used when humans and machine learning processes interact to solve one or more of the following scenarios:
Algorithms are not understanding the input.
When data input is interpreted incorrectly.
Algorithms don't know how to perform the task.
To make humans more efficient and accurate.
To make the machine learning model more accurate.
When the cost of errors is too high in ML development.
When the data you're looking for is rare or not available.
Human-in-the-Loop for Different Types of Data Labeling
As per the algorithms, different types of datasets in machine learning training are required. And the human-in-the-loop approach is used for such different types of data labeling process. If you want to train your model to identify or recognize the shape of objects like an animal on the road or other objects, then bounding box annotation is best suitable to make them recognizable to machines.
While, on the other hand, if you have to classify the objects in a single class, you have to use the semantic segmentation annotation suitable for computer vision to train the visual perception based ML model.
Similarly, to create facial recognition training data sets, landmark annotation is used. In language or voice-recognition machine learning training, text annotation, NLP annotation, audio annotation, and sentiment analysis is used to understand what humans are trying to say in different scenarios.
And when such data is labeled, annotated or make usable to machines, chatbot or virtual assistant like AI devices are developed to communicate with humans. Humans-in-the-loop can create different types of training data sets for different types of machine learning models built for different fields. 
AI is getting integrated almost every field around the world, but we still required Human-in-the-Loop, especially to produce and feed the training data into the algorithms at the initial stage of model development. Here, Cogito provides wide-ranging services for human-in-the-loop machine learning and human in the loop AI comprising text, videos, data and image annotation services for AI development.
This article was originally written for Cogito Tech
How AI in Medical Imaging Can Help in Diagnosis of Coronavirus?
The highly contagious disease coronavirus or COVID-19 spread rapidly confronted healthcare professionals globally with unprecedented clinical trial and diagnostics challenges. As they struggle to cope with such highly transmissible disease at the same time also continue to take care of patients and diagnosis timely among new people who are at risk of getting infected.
Here, AIcan play a big role in detecting the COVID-19 like a disease from the infected patients, helping others for early diagnosis without the help of radiologists. Actually, over the past few years AI algorithms, particularly deep learning, have demonstrated remarkable progress in image-recognition tasks with amazing results in medical imaging analysis.
AI in Healthcare
Though, AI in healthcare is already playing a vital role through various computer systems, applications and AI-enabled devices working round-the-clock to assist patients, control disease, carrying medical supplies and disinfecting the hospital premises, buildings and other places automatically without the help of humans keeping them away from such infections.
AI in robotics, autonomous flying drones, AI security cameras and self-driving cars are providing the automated solution in fighting with COVID-19 like a deadly disease. AI is also successfully involved in discovering and developing effective drugs and vaccines for such new diseases with the best level of accuracy. So, in the radiology department, let's find out how AI in medical imaging can help to diagnose and cure the COVID-19 like a deadly disease.
Also Read: How AI is Used in Healthcare to Control the Coronavirus Disease
The Role of AI in Radiology
AI in radiology works like an artificial mind detecting the disease with an acceptable level of accuracy. And AI-enabled machines or medical systems not only can detect the diseases but can also suggest the medicines as per the patient's biological conditions and types of syndromes evident at the initial stage of diagnosis by the doctors or medical attendants.
Also Read: How Does AI Work in Radiology: Applications and Use Cases
And when AI-enabled devices or computer systems are trained with a huge quantity of annotated medical imaging datasets, with the right algorithm, it can diagnosis such disease without the help of radiologists. Similarly, to avoid human contacts, AI in radiology can be used to diagnose COVID-19 like a deadly disease with a high level of accuracy.       
Earlier in radiology practice, medical imaging analysis specialist doctors or you can say radiologists visually assess the medical images for the detection, characterization, and monitoring of diseases. But now AI systems perform automatically recognizing complex patterns in imaging data and providing quantitative, rather than qualitative, assessments of radiographic characteristics.
Epidemiology and Artificial Intelligence
Similarly, AI in epidemiology can help doctors and medical experts before the outbreak of deadly disease to minimize its impact on the people. But again here AI medical diagnosis system can do this job precisely if the model is trained with the right quality and quantity of medical imaging training datasets that have been prepared with CT Scan, MRI or ultrasound medical imaging reports of infected patients.
Also Read: How AI Can Predict Coronavirus like Epidemic Before it Outbreaks
And the hosting of such images at one place along with annotation and analysis framework will enable researchers to understand epidemiological trends and to generate new AI algorithms to assist with COVID-19 disease detection, differentiation from other pneumonia and quantification of lung involvement on CT for forecast or therapy planning in advance.
Apart from medical imaging, AI in epidemiology can be implemented with various other types of other data that only big data experts or data scientists can analyze the certain trends in changing the behavior of people or other types of a sudden change in economic activities or unexpected increase in demand of specific medicines or healthcare products, etc.
AI in Medical Imaging to Diagnosis COVID-19
In the case of COVID-19 outbreak, most of the patients infected into their lungs started with pneumonia or the common cold, sneezing and throat infections with short of breathing. And the diagnosis of all such symptoms are possible with imaging technology, like X-rays, CT Scan or MRI of chest or lungs of patients which a radiologist can analyze to understand the severity of the infection.    
AI in Medical Imaging Analysis for COVID-19 Diagnosis: Use Cases
A Canadian startup and researchers from the University of Waterloo are open-sourcing COVID-Net, a convolutional neural network that aims to detect COVID-19 in X-ray imagery. In response to the pandemic, a global community of health care and AI researchers have produced a number of AI systems for identifying COVID-19 in CT scans.
Similarly, tech giants like Yahoo and AI startups claimed they've created systems capable of recognizing COVID-19 in X-ray or CT scans with more than 90% accuracy. Similarly, a new artificial intelligence-powered deep learning model has helped radiologists in China to distinguish COVID-19 from community-acquired pneumonia and other lung diseases in chest CT imaging.
The study developed as part of a six-hospital study, where researchers refined the model using 4,356 exams from 3,322 patients. The COVID-19 Detection Neural Network for short—scored high marks, notching 90% sensitivity and 96% specificity for diagnosing coronavirus infection.
This kind of amazing results demonstrates that the right machine learning approach using the convolutional networks model can distinguish COVID-19 from community-acquired pneumonia. And this model also scored high marks in differentiating such diseases from novel coronavirus, with the 87% sensitivity rate and 92% specificity rate.
AI Can Detect Coronavirus Symptoms Quickly & Accurately
AI is detecting the infection faster than doctors with better accuracy. In china using 5,000 confirmed cases as their training data, scientists built an algorithm claiming it can detect coronavirus infections in CT scans in just 20 seconds and with 96% accuracy.
Radiologists are saying results are the proof-of-principle for using artificial intelligence to extract radiological features for timely and accurate COVID-19 diagnosis.
In another study, researchers reached a similar conclusion after going through over 46,000 images. They said the deep learning model showed comparable levels of performance with expert radiologists, and greatly improve the efficiency of radiologists in clinical practice.
Similarly, in China, a new smart image-reading system has been launched by a company that can assist doctors with efficient and accurate diagnoses by leveraging AI technology and can help to control the epidemic through earlier diagnoses and treatment.
Role of AI in Conducting the COVID-19 Diagnosis Process Safely
As, we know the COVID-19 virus is a highly contagious disease, hence, doctors or radiologists are also vulnerable to get infected with this deadly virus. But with the help of AI in medical imaging diagnosis, AI's strengths find its ways and liberate the medical staff for more intimate care for the patients where human presence and interventions are indispensable and invaluable.
Actually, while handling a patient, a radiologist or technician has to come in physical contact with the patient for instructions about how to position and breathe correctly. AI is used to take the human presence out of the exam room and allow the radiologist to guide the patient through the process contact-free minimizing their risk of getting infected.
How Medical Imaging Datasets Used for COVID-19 Analysis?
To develop the AI model that can detect such disease through medical imaging analysis, a huge amount of training dataset is required. As the COVID-19 smart image-reading system has been trained using similar clinical data and aims to close this gap.
Moreover, AI in medical imaging and diagnostics can conduct a comparative analysis of multiple CT scan images of the same patient and measure the changes in infections. That helps doctors to track the development of the disease, evaluate the treatment and arrive at the prognosis for the patients.
It can assist doctors in diagnosing, triaging and evaluating COVID-19 patients speedily and effectively. The COVID-19 smart image-reading system also supports AI image-reading remotely by medical professionals outside the epidemic areas.
The medical imaging community globally united to control such disease with early and safe detection of such disease using the AI. Hence, to create and share the medical imaging dataset, The Radiological Society of North America continues to build on its extensive body of COVID-19 research and education resources, announcing a new initiative to build a COVID-19 Imaging Data Repository.
And this open data repositorywill compile images and correlative data from institutions, practices, andsocieties around the world to create a comprehensive source for COVID-19research and education efforts like training the new AI models.
And such data can be also used by a highly experienced radiologist to analyze and annotate the area of interest to create the medical imaging datasets for developing the more reliable AI model that can easily and timely detect such an epidemic with the best level of accuracy.
Data annotation companies are providing healthcare training data for AI and machine learning development. Actually, it is an expert in image annotation services with the next level of precision to provide high-quality training datasets for computer vision-based AI models.
For deep learning medical imaging diagnosis, such companies can be a game-changer to annotate the medical imaging datasets detecting different types of diseases done by the highly-experienced radiologist making the AI in healthcare more practical with an acceptable level of prediction results in different scenarios benefiting the humans.
What Is The Use And Purpose Of Video Annotation In Deep Learning?
Just like image annotation, video annotation also helps machines to recognize the objects through computer vision. Basically, the main motive of video annotation is detecting the moving objects in the videos and makes it recognizable with frame-to-frame outlining of objects to train the AI models developed with deep learning.
Also Read: The Main Objective of Image Annotation in Machine Learning & AI
Use of Video Annotation
Apart from, detecting and recognizing the objects, which are also possible through image annotation, there are various reasons video annotation is used in creating the training data set for visual perception based AI models observe varied objects.
Actually, these models get trained through an algorithm to perceive the various types of objects through video annotation service. So, right here, apart from object detection, we will explain what is the use and purpose of video annotation in deep learning.
Frame-by-Frame Objects Detection
The first and most use and purpose of video annotation is capturing the object of interest frame-by-frame and making it recognizable to machines. The moving objects run on the screen annotated using the special tool for precise detection through machine learning algorithms used to train the visual perception based AI models.
Object Localization for Computer Vision
Another use of video annotation is localizing the objects in the video. Actually, there are multiple objects visible in a video and localization helps to locate the main object in an image, means the object mostly visible and focused in the frame. Actually, the main task of object localization is to predict the object in an image with its boundaries.
Object Tracking for Autonomous Vehicle
Another important use of video annotation is help visual perception AI model build for autonomous vehicle is after detecting and recognizing the objects track the varied category of objects like pedestrians, street lights, sign boards, traffic lanes, signals, cyclists and vehicles moving on the road while self-driving cars is running on the street.
Tracking the Human Activity and Poses
Another significant purpose of video annotation is again to train the computer vision based AI or machine learning model track the human activities and estimate the poses. This is mainly done in sports fields to track the actions athletes perform during the competitions and sports events helping machines to estimates the human poses.
These are various use of video annotation, and all these are done for the computer vision to train the visual perception based model through machine learning algorithms. In self-driving cars and autonomous flying drones, video annotation is mainly used to train the model for precise detection, recognition and localization of varied objects.
There are many video annotation companies providing the data labeling service for AI and machine learning. If you need a video annotation for deep learning, you can get in touch with Anolytics, that offers a world-class video annotation service to annotate the object of interest with frame-by-frame annotation at best level of accuracy.