What is Deepfake: Know Everything About this AI-based Technology
Technologies are not only born to provide the goodness to humans, as few people make misuse of it and try to create illegal things that can embarrass them or hurt their sentiments deeply. Deepfakes, an AI-backed technology, is one that comes into the limelight due to wrong reasons defamed many people in the last few years.
What is Deepfake Technology?
Deepfake is an AI-supported technique to create ultra-realistic fake videos of people by swapping their faces other person saying and doing things that they haven't actually done. It includes images, videos and audios to combine with images and videos onto source images or videos. Porn videos having the mocked face of popular celebrities on the adult star are one of the well-known examples of deepfakes.
What Does Deepfake Mean?
Using the AI with high-powered computer a graphics processing unit (GPU) and time on their hands can create realistic fake videos is known as "Deepfakes".
Deepfakes are not only limited to videos but the audio is also targeted to create such fake voice-based contents. Though, it is much more difficult to compare the face swapping but the voice of another person can be manipulated with any other person speaking something that is not originally said by him seems very original.
How Does Deepfake Technology Work?
Neural network based technology is used to make Deepfake videos. The deep learning process is used into deepfake creation that is kind of ultramodern application of neural net simulation to massive data sets. Primarily neural networks are capable to "learn" to perform tasks by considering, generally without being programmed with any task-specific rule.
Deepfakes use the human tendency through generative adversarial networks (GANs) in which two machine learning models are trained with the data sets to create fake videos at the same time also detect fake videos. The forger ML model keeps continuing creating fake videos until the second model fails to detect the forgery.
How Deepfake Videos are Created
The larger the quantity of training data sets it would be easier for a forger to create deepfakes that can be believed easily. Political celebrities and Hollywood's popular actresses became the victims of Deepfake technology misrepresenting their personalities and pose a grave threat to women not prominent could have their reputations damaged by the depiction in involuntary deepfake pornography or revenge pornography.
Also Read: How Do Deepfakes Work And What Are Disadvantages With Advantages?
What Software is Used to Make Deepfakes?
There are many software available in the market to create deepfakes. One of them is FakeApp that allows the normal person to make the deepfake content, though this website has been banned but still many apps are active in the market.
Samsung AI has recently developed a new artificial intelligence system that can generate a fake clip by feeding it as little as one photo. Usually requires big data sets of images in order to create a realistic forgery but here you don't need a huge amount of images or videos to create deepfakes misusing the AI for humans.
Also Read: How Can Artificial Intelligence Benefit Humans?
Samsung has used this technology into famous Leonardo Da Vinci painting of Mona Lisa in which it has assigned a series of 'facial landmarks' to the portrait and then applied an algorithm that has access to metadata from a vast amount of image banks to form a different 'movements' of the Mona Lisa's head that you can spot below.
PopularDeep Fake News
The most popular Deepfake news was a fake video of the former US president Barack Obama in which he was expressing a profanity-laced opinion on US president Donald Trump.
Similarly, a fake video of Steve Buscemi came into the market in which her face was superimposed onto Jennifer Lawrence while speaking at the Golden Globes award show.
Apart from this, many other celebrities also became the news headlines due to deepfakes porn videos of popular actresses gone viral making millions of people excited to watch such contents. However, knowing the truth all the leading porn sites have removed such fake videos from their websites that were embarrassing such celebrities.
Also Read: How Deepfake Technology Impact the People in Our Society?
Deepfake in Pornography
Actually, Deepfake is a major threat to popular celebrities by creating their deep fake porn videos. The images of such celebrities or popular actresses are freely available on the Internet at their social media pages or other entertainment sites.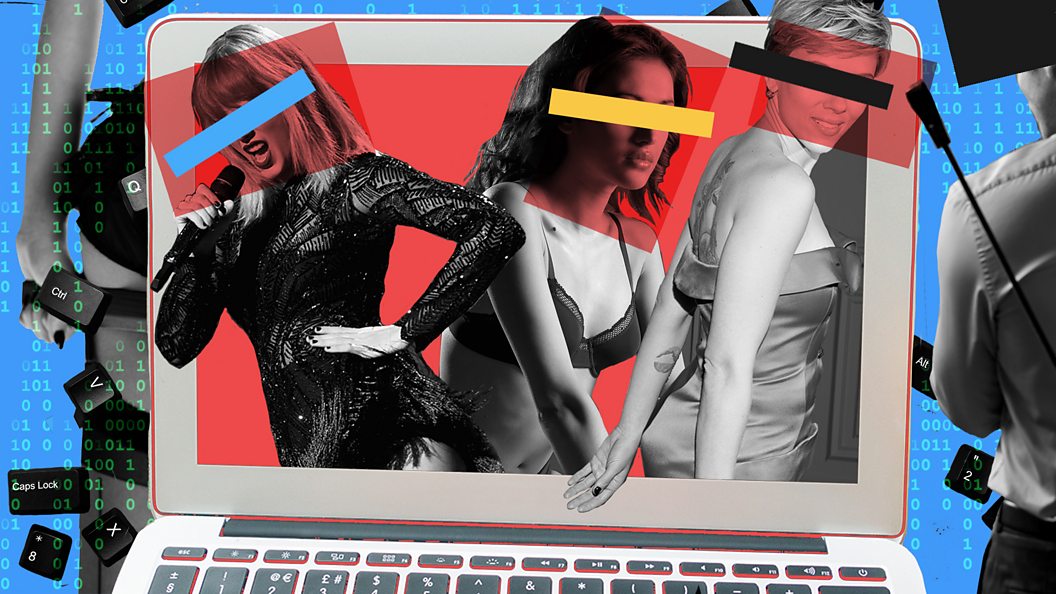 Many times such videos are created as revenge porn, in which deepfake creator needs a bunch of photos of the victim from various sources to superimposed the same on the body of a porn star and raunchy videos posted on adults websites.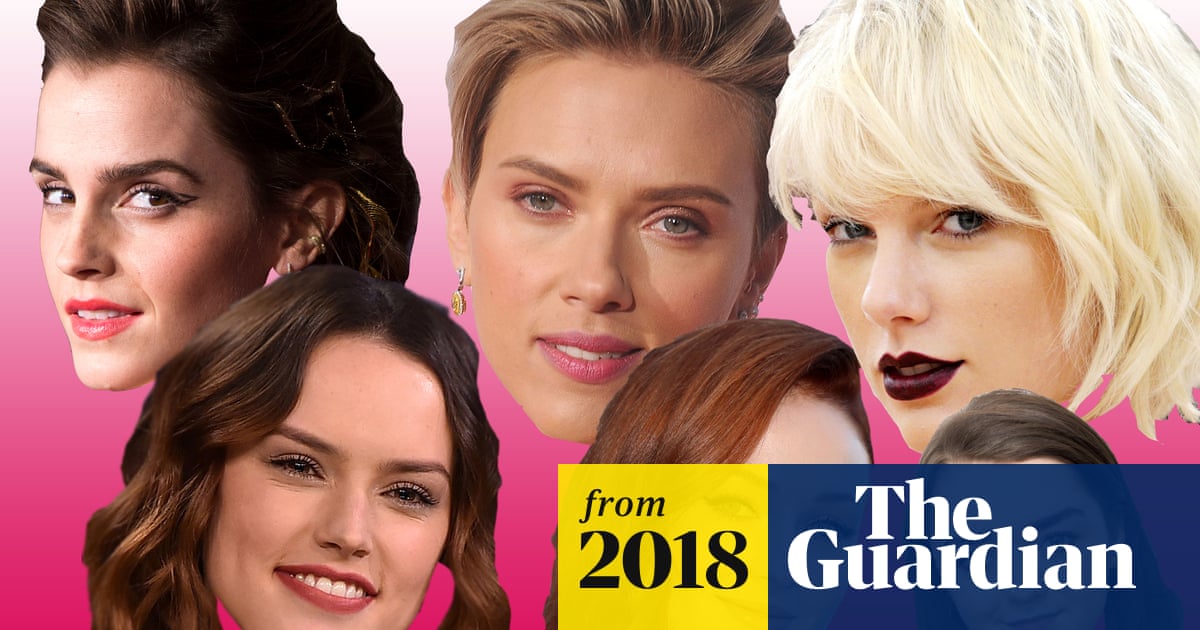 Female celebrities including Taylor Swift, Natalie Portman, Emma Watson, Gal Gadot, Michelle Obama, Daisy Ridley, Meghan Markle, Sophie Turner and Kate Middleton had become the victims of deepfake pornography.
How to Detect Deepfake Video?
Detecting deepfakes is not possible with the normal human eye but there are few activities and signs that you can spot deepfake videos. Quality of video, irregular blinking of eyes, inconsistent skin tone, unnatural movement of the body or facial expressions and unusual changes in the background suchlike lighting conditions or color etc. are the major clues you can detect the deepfakes.
Video: Why Detecting Deep Fake is Difficult?
However, AI-enabled applications can detect such loopholes or fake videos using the same level of technology that has been used to create such contents. While on the other hand, human-powered deepfake detection services are also offered by companies to check and find out the fake videos, audio and texts with better accuracy.
How AI Can be Used in Smart Cities: Applications Role & Challenge
As per the international organization reports, more than fifty percent population globally living in urban areas, and by 2050, more than two-third population will live in cities providing big investment opportunities of tech development companies.
As per the IDC report, by 2021, the spending on smart cities likely to reach more than $130 billion to make the urban areas and cities more livable with advanced infrastructural facilities and society management systems.  
AI in smart cities is going to play a big role in making urbanization smarter aim to be sustainable growth making the cities equipped with advanced features to live, walk, shop and enjoy a safe and more convenient life in such an environment.  
Actually, while developing cities to make smart, several challenges likeadministration, sanitation, traffic congestion, securitysurveillance, parking management and many more that AI can helpto provide a sustainable solution to habitants.
USE OR APPLICATIONS OF AI IN SMART CITIES
The use of artificial intelligence in smart cities can be life-changing if implemented in the right spaces. There are multiple zones in cities or in urban development where AI can be used to improve the performance and efficiency of the system.  
Advance Security Camera & Surveillance System
AI-enabled cameras and sensors can keep an eye on the surroundings to enhance the security level in the city's neighborhoods. Such cameras can recognize the people and their faces or track the unusual activities done by them in restricted areas.
Watch Video: How AI-enabled Security Cameras Helping Police Monitor Illegal Activities in the Cities
The high-resolution AI cameras can track the movement of all registered vehicles and can monitor crowd density and cleanliness of public spaces round-the-clock. And thanks to the historic data available from different departments of the city, police can predict category and intensity of crimes monitoring all such activities in a particular area. 
Vehicle Parking and Traffic Management System
In cities, most of the people have their own cars and also there is a huge movement of commercial vehicles to transport people as well as goods. So, parking of such vehicles and traffic management is another space where AI can help.
Watch Video: How to AI is Solving the Car Parking Problems in the Cities
Using the road surface sensors or CCTV cameras incorporated into parking spots allow cities to create real-time parking and traffic maps, helping drivers to save their time by avoiding waiting to find an empty space to move smoothly or be in traffic.
AI-supported traffic sensor systems can use cameras to collect real-time data of vehicles on road, and send it to a control center, which collates the data fed from other points and adjusts the signal timings to ensure smooth flow of vehicles.
Smart transportation also includes the public sector, and thanks to AI, there are lots of opportunities for improvement of public transit. And now cab services like Uber are also using AI to give a better riding experience to its customers.
Autonomous Flying Objects for Ariel View Monitoring
AI-enabled drones or autonomous flying similar objects can be used to monitor the inner-city and houses or other concerning areas. The in-built cameras in drones help to provide the real-time visuals of the different locations where humans cannot reach easily or quickly helping the administration and security departments to take timely actions.   
Also Read: How AI Based Drone Works: Artificial Intelligence Drone Use Cases
Autonomous flying drones can track humans, monitor traffic movement and provide the 2D aerial view imagery mapping for better urbanization of cities. It can be used for advanced security and surveillance for security departments and crime squad.  
Watch Video: How Autonomous Flying Drones used for Ariel View Monitoring
Face Detection Cameras and Movement for Public Safety
AI in face recognition technology is capable to detect the different people from their faces disclosing their personal identities. AI in security cameras or drones can recognize the human faces and match with the database to trace his identity and authenticate the person entering the cities, societies and other restricted areas.   
Watch Video: How AI Cameras used for Face Detection & Public Movement  
Landmarking annotation is the technique used to train the AI-based model in the face recognition system. And to make cities smart, such high-level of face detection technology is necessary to make the surroundings more safe and private.      
Smart Waste and Disposal Management System
People living in cities produce a huge amount of waste that is another challenge for urban management to find the right way of managing garbage and keep the environment clean to maintain the hygiene level in society. AI-enabled cameras can detect trash thrown on the street and recognize the types of garbage for categorization.     
Watch Video: How AI-enabled Smart Waste Management System Works
But AI-enabled installing sensors on waste bins can make the waste collection more efficient. Authorities can receive notifications when the bins are about to be filled and ensure reducing operational costs by eliminating unnecessary pickups, providing dynamic collection routes, and schedules for optimization of waste management.
Better Governance and Planning Management
While developing the cities or urban townships, AI or machine learning techniques can be used to map land use across time to generate crucial insights using the satellite imagery and aerial view 2D or 3D images of geographical areas.
The algorithms trained through machine learning can analyze satellite images for city planning and development with scope to adjust the formation based on changing data, areas prone to calamities like flooding, earthquake and storms. Such real-time as well as historical data, can continuously be monitored to enable better governance. 
BENEFITS OF SMART CITY DEVELOPMENT
The integration of AI in smart cities has multiple benefits for humans as well as the environment. From an eco-friendly environment to sustainable development, AI in smart cities comes with multiple types of advantages for everyone discussed below.
Also Read: How Can Artificial Intelligence Benefit Humans
Positive Impact on the Environmental
One of the best benefits of smart city development is that there will CO2 emission and it would be the main driver behind the development of smart and sustainable cities. And it would be possible due to energy-efficient and eco-friendly, waste and traffic management, which helps to curb pollution and makes the environment less polluted.     
Optimized Energy & Water Management
Similarly, in smart cities, the power generating grid and smart water management are leading factors that help to produce energy with less pollution. Such an approach also helps to get clean drinking water keep our environment clean.   
More Accessible Transportation System
In smart cities, clean and efficient transportation of goods, services are essential for the people. In the hope of optimizing mobility, many cities are turning to smart technologies to ease traffic congestion and provide users with real-time updates.
Advance Security and Safety in the Public
The safety of the people in the cities is at topmost priority in such cities. The AI-enabled development of smart cities allowing municipalities to better monitor their citizen's thanks to CCTV cameras with facial recognition. Furthermore, AI cameras are also equipped with motion and smoke detectors for better security surveillance.  
AI SMART CITY CHALLENGE
Achieving the AI in smart cities is not a simple task, as there are multiple challenges in making the cities smart. Apart from lack of funds, lack of technological edge and other things discussed below make it difficult to develop such cities.
Infrastructure and Costing
Most of the devices, equipment, systems, and machines installed in smart cities use sensor technology to gather and analyze information such as rush hour stats, gather a huge amount of data from AI cameras or other security systems or air quality or crime rates. The implementation of these sensors requires a sophisticated and costly infrastructure.
Security and Privacy Concerns
Another challenge in developing such metropolises is security and privacy of people living in such cities. As the data of monitoring people or watching their activities gathered can be regarded as a challenge as the use of IoT and sensor technology increases.
Besides, the threat of cyber-attacks is a critical issue for smart cities. Hence, to avoid concerns about data use, smart cities need to involve their citizens. Awareness, education, and transparency on the purpose of data collection are crucial to make the community feel that they are truly taking part in making their city more sustainable.
Risk of Socialization
While developing such cities, inclusive urbanization must be a priority to deal with the increasing vulnerability of poor and slum populations. That is why we need to ensure that no population is excluded from smart city data collection and use. Covering all age, gender, class and income group of people from society is necessary.  
How Do Smart Cities Aim to be Sustainable?
AI in smart cities development can play a crucial role in urban planning, development and management with the an advance security systems, traffic monitoring and disposal management to make the societies more secured and livable with access and control of their home and other activities making their living experience more enjoyable and comfortable. 
And to develop the AI-enabled systems for smart city development, machine learning and AI companies need a huge amount of training data for smart cities to train the models like drones, AI security camera and face recognition system to work with accuracy and provide the correct information making the smart cities really smart for sustainable growth.
How AI Robotics is Used in Healthcare: Types of Medical Robotics
Robots are one of the first-born automated machines, develop to perform various actions helping humans to complete various daily or repetitive tasks in a short span of time. And now using machine learning, robotics developers are building AI robots that can better understand the various scenarios and work more efficiently.
From manufacturing to agriculture, AI robots are playing a big role in making the production process faster and cost-effective due to mass production achieving the economies of scale helping such industries, produce the goods more economically than others.
Robotics in Healthcare
AI robots in healthcare are now playing a big role in providing an automated solution to medicine and other divisions in the industry. AI companies are now using big data and other useful data from the healthcare industry to train robots for different purposes.
AI in robotics making such machines become more intelligent learned from the data and perform various crucial tasks without the help of humans. So, you need to know about such robots, how they are used in medical fields and what are the types of robotics used in the healthcare industry.
Types of Medical Robotics Used in Healthcare
Robots for Transporting the Medical Supplies
Medical supplies and other essential items used in hospitals, or medical centers can be now supplied by these trained robots. Actually, robots can be developed with self-navigation technology, to move in the hospital premises to reach a patient's room or other places without human help.
Watch Video: Robots Deliver Lifesaving Medical Supplies
AI robots are trained with a huge amount of machine learning training data with sensor fusion location technology to make the navigational capabilities of transportation robots more robust. Anolytics, is one of them, providing high-quality training data sets, to train the AI-based robots.
Also Read: What is Training and Testing Data in Machine Learning with Types
Robots Used for Sanitation and Disinfection
To avoid human contacts, and minimize the transmission of highly contagious disease like COVID-19 and other infections, robots are the best options to use for disinfecting or sanitizing the infected areas. It can simply, spray the chemicals and disinfect the large areas with high speed saving time and efforts.
Also Read: How AI is Used in Healthcare to Control the Coronavirus Disease
AI robots are used for disinfection and sanitation can be sanitized, as it is also exposed to contaminated areas, and become infected. While humans exposed to such diseased areas, it makes him sick or health complications. So, robots can be used for sanitization or disinfection at different locations.
Robotics for Prescription Dispensing Systems
AI robots can perform accurately at better speed, which is a very important aspect for the healthcare industry to provide accurate details or medication and work faster for the quick response and timely treatment to patients.
Similarly, an automated dispensing system with advanced features, are developed to point where robots can now handle powder, liquids and highly viscous materials with better speed and accuracy. Such robots can dispense many other items when installed at hospitals or medical centers.
Robots Used as Telepresence Physicians
Telepresence physicians – a kind of virtual reality physician is also used to examine and treat patients from remote locations or rural areas. Robots with Telepresence can provide the feeling of getting consulted with a real doctor, making the two-way communication possible among them.
Watch Video: How Telepresence Robots Works
However, in critical situations, specialists can be called, via robot to answers the questions and guide about the treatment from the remote locations. And such AI robots are also equipped with AI cameras and other features to examine the patients physically and provide a realistic diagnosis of patients.
Robots to Work as Surgical Assistants
AI-enabled robots can be developed to assist surgeons to perform various tasks. These are continually being developed, with more advanced 3DHD technology gives surgeons the spatial references that are mainly required to perform highly complex surgeries.
Also Read: How AI in Medical Imaging Can Help in Diagnosis of Coronavirus
Such robots are equipped with including more enhanced natural stereo visualization, combined with augmented reality. And these robots are trained with different types of training data through computer vision to make them understand the scenario and perform the right action accordingly.
How AI Robots are Trained?
The robotics developed on AIprinciples, can work or perform various functions without the help of humanswhen they are deployed to use in real-life. And to detect the various objectsand visualize the different situations, these robots are trained through computer vision technology.
And using computer vision technology, machine learning algorithms are trained to learn certain patterns and predict the results precisely learned from such data sets. The data used to train the computer vision-based AI models like robots contains the annotated images of the objects, that help machines to detect and recognize in different situations available in different shapes and sizes.
And there are many data annotation companies, provides the image annotation solution for AI and machine learning models. It can annotate the images to provide the AI robotics training data with the best level of accuracy to make such machines work with the best accuracy.
How AI in Medical Imaging Can Help in Diagnosis of Coronavirus?
The highly contagious disease coronavirus or COVID-19 spread rapidly confronted healthcare professionals globally with unprecedented clinical trial and diagnostics challenges. As they struggle to cope with such highly transmissible disease at the same time also continue to take care of patients and diagnosis timely among new people who are at risk of getting infected.
Here, AIcan play a big role in detecting the COVID-19 like a disease from the infected patients, helping others for early diagnosis without the help of radiologists. Actually, over the past few years AI algorithms, particularly deep learning, have demonstrated remarkable progress in image-recognition tasks with amazing results in medical imaging analysis.
AI in Healthcare
Though, AI in healthcare is already playing a vital role through various computer systems, applications and AI-enabled devices working round-the-clock to assist patients, control disease, carrying medical supplies and disinfecting the hospital premises, buildings and other places automatically without the help of humans keeping them away from such infections.
AI in robotics, autonomous flying drones, AI security cameras and self-driving cars are providing the automated solution in fighting with COVID-19 like a deadly disease. AI is also successfully involved in discovering and developing effective drugs and vaccines for such new diseases with the best level of accuracy. So, in the radiology department, let's find out how AI in medical imaging can help to diagnose and cure the COVID-19 like a deadly disease.
Also Read: How AI is Used in Healthcare to Control the Coronavirus Disease
The Role of AI in Radiology
AI in radiology works like an artificial mind detecting the disease with an acceptable level of accuracy. And AI-enabled machines or medical systems not only can detect the diseases but can also suggest the medicines as per the patient's biological conditions and types of syndromes evident at the initial stage of diagnosis by the doctors or medical attendants.
Also Read: How Does AI Work in Radiology: Applications and Use Cases
And when AI-enabled devices or computer systems are trained with a huge quantity of annotated medical imaging datasets, with the right algorithm, it can diagnosis such disease without the help of radiologists. Similarly, to avoid human contacts, AI in radiology can be used to diagnose COVID-19 like a deadly disease with a high level of accuracy.       
Earlier in radiology practice, medical imaging analysis specialist doctors or you can say radiologists visually assess the medical images for the detection, characterization, and monitoring of diseases. But now AI systems perform automatically recognizing complex patterns in imaging data and providing quantitative, rather than qualitative, assessments of radiographic characteristics.
Epidemiology and Artificial Intelligence
Similarly, AI in epidemiology can help doctors and medical experts before the outbreak of deadly disease to minimize its impact on the people. But again here AI medical diagnosis system can do this job precisely if the model is trained with the right quality and quantity of medical imaging training datasets that have been prepared with CT Scan, MRI or ultrasound medical imaging reports of infected patients.
Also Read: How AI Can Predict Coronavirus like Epidemic Before it Outbreaks
And the hosting of such images at one place along with annotation and analysis framework will enable researchers to understand epidemiological trends and to generate new AI algorithms to assist with COVID-19 disease detection, differentiation from other pneumonia and quantification of lung involvement on CT for forecast or therapy planning in advance.
Apart from medical imaging, AI in epidemiology can be implemented with various other types of other data that only big data experts or data scientists can analyze the certain trends in changing the behavior of people or other types of a sudden change in economic activities or unexpected increase in demand of specific medicines or healthcare products, etc.
AI in Medical Imaging to Diagnosis COVID-19
In the case of COVID-19 outbreak, most of the patients infected into their lungs started with pneumonia or the common cold, sneezing and throat infections with short of breathing. And the diagnosis of all such symptoms are possible with imaging technology, like X-rays, CT Scan or MRI of chest or lungs of patients which a radiologist can analyze to understand the severity of the infection.    
AI in Medical Imaging Analysis for COVID-19 Diagnosis: Use Cases
A Canadian startup and researchers from the University of Waterloo are open-sourcing COVID-Net, a convolutional neural network that aims to detect COVID-19 in X-ray imagery. In response to the pandemic, a global community of health care and AI researchers have produced a number of AI systems for identifying COVID-19 in CT scans.
Similarly, tech giants like Yahoo and AI startups claimed they've created systems capable of recognizing COVID-19 in X-ray or CT scans with more than 90% accuracy. Similarly, a new artificial intelligence-powered deep learning model has helped radiologists in China to distinguish COVID-19 from community-acquired pneumonia and other lung diseases in chest CT imaging.
The study developed as part of a six-hospital study, where researchers refined the model using 4,356 exams from 3,322 patients. The COVID-19 Detection Neural Network for short—scored high marks, notching 90% sensitivity and 96% specificity for diagnosing coronavirus infection.
This kind of amazing results demonstrates that the right machine learning approach using the convolutional networks model can distinguish COVID-19 from community-acquired pneumonia. And this model also scored high marks in differentiating such diseases from novel coronavirus, with the 87% sensitivity rate and 92% specificity rate.
AI Can Detect Coronavirus Symptoms Quickly & Accurately
AI is detecting the infection faster than doctors with better accuracy. In china using 5,000 confirmed cases as their training data, scientists built an algorithm claiming it can detect coronavirus infections in CT scans in just 20 seconds and with 96% accuracy.
Radiologists are saying results are the proof-of-principle for using artificial intelligence to extract radiological features for timely and accurate COVID-19 diagnosis.
In another study, researchers reached a similar conclusion after going through over 46,000 images. They said the deep learning model showed comparable levels of performance with expert radiologists, and greatly improve the efficiency of radiologists in clinical practice.
Similarly, in China, a new smart image-reading system has been launched by a company that can assist doctors with efficient and accurate diagnoses by leveraging AI technology and can help to control the epidemic through earlier diagnoses and treatment.
Role of AI in Conducting the COVID-19 Diagnosis Process Safely
As, we know the COVID-19 virus is a highly contagious disease, hence, doctors or radiologists are also vulnerable to get infected with this deadly virus. But with the help of AI in medical imaging diagnosis, AI's strengths find its ways and liberate the medical staff for more intimate care for the patients where human presence and interventions are indispensable and invaluable.
Actually, while handling a patient, a radiologist or technician has to come in physical contact with the patient for instructions about how to position and breathe correctly. AI is used to take the human presence out of the exam room and allow the radiologist to guide the patient through the process contact-free minimizing their risk of getting infected.
How Medical Imaging Datasets Used for COVID-19 Analysis?
To develop the AI model that can detect such disease through medical imaging analysis, a huge amount of training dataset is required. As the COVID-19 smart image-reading system has been trained using similar clinical data and aims to close this gap.
Moreover, AI in medical imaging and diagnostics can conduct a comparative analysis of multiple CT scan images of the same patient and measure the changes in infections. That helps doctors to track the development of the disease, evaluate the treatment and arrive at the prognosis for the patients.
It can assist doctors in diagnosing, triaging and evaluating COVID-19 patients speedily and effectively. The COVID-19 smart image-reading system also supports AI image-reading remotely by medical professionals outside the epidemic areas.
The medical imaging community globally united to control such disease with early and safe detection of such disease using the AI. Hence, to create and share the medical imaging dataset, The Radiological Society of North America continues to build on its extensive body of COVID-19 research and education resources, announcing a new initiative to build a COVID-19 Imaging Data Repository.
And this open data repositorywill compile images and correlative data from institutions, practices, andsocieties around the world to create a comprehensive source for COVID-19research and education efforts like training the new AI models.
And such data can be also used by a highly experienced radiologist to analyze and annotate the area of interest to create the medical imaging datasets for developing the more reliable AI model that can easily and timely detect such an epidemic with the best level of accuracy.
Data annotation companies are providing healthcare training data for AI and machine learning development. Actually, it is an expert in image annotation services with the next level of precision to provide high-quality training datasets for computer vision-based AI models.
For deep learning medical imaging diagnosis, such companies can be a game-changer to annotate the medical imaging datasets detecting different types of diseases done by the highly-experienced radiologist making the AI in healthcare more practical with an acceptable level of prediction results in different scenarios benefiting the humans.