Coronavirus Infection, Symptoms, Transmission & Treatment: Everything You Need to Know About This Deadly Disease
An international outbreak of a new respiratory disease called "Coronavirus" started in China killed more than 11,555 people and infected more than 2,78,500 worldwide. The outbreak started in city Wuhan, China, from the market selling live poultry, seafood and wild animals now speedily spreading among more people and reported globally. 
Now the coronavirus has extended in more than 186 countries, including Japan, Hong King, South Korea, France, Australia, and the United States. Investigators in still other nations, and in several American states, are evaluating possible cases.
What is the Coronavirus in Humans?
Described by WHO – Coronaviruses named for the spikes that poke out from their crusts, which resemble the sun's corona. It is a large family of viruses that cause illness ranging from the common cold to more severe diseases.
Coronaviruses are transmitted between animals and people, and there are several known coronaviruses currently circulating in animals, that have not yet infected humans. But now it is confirmed it is easily spreading among people.
What is Coronavirus Symptoms?
Common signs of infection include respiratory symptoms, fever, cough, shortness of breath and breathing difficulties. In more severe cases, the infection can cause pneumonia, severe acute respiratory syndrome, kidney failure and even death.
How Coronavirus Started in China?
As per the research, Coronaviruses was originated in the animals — like camels, civets and bats — and are usually not transmissible to humans. But sometimes a coronavirus mutates and can pass from animals to humans and spread further.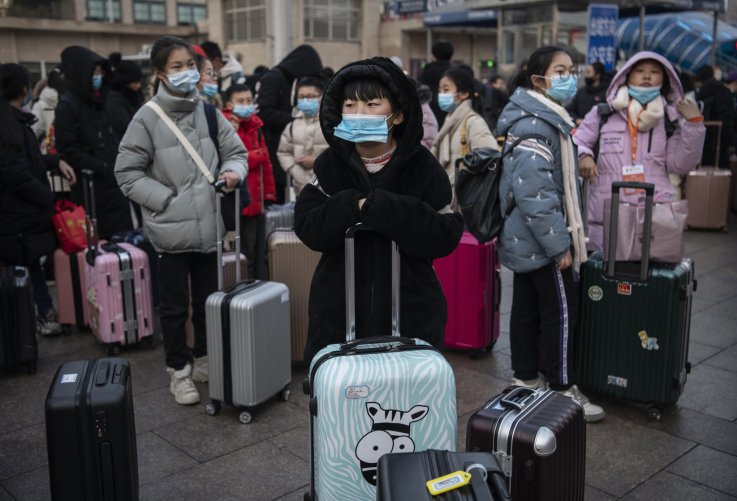 It is just like the case with the SARS (severe acute respiratory syndrome) epidemic in the early 2000s. However, most, but not all, of the first known cases in December 2019 were traced to an animal market in the Chinese city of Wuhan.
It is believed to have come from contact with live infected animals like fish and birds. The market has since been closed but Wuhan, lies about 500 miles west of Shanghai is a major logistics and transportation hub with the home of more than 11 million people.
Also Read: Coronavirus Economic Impact on India-China Export-Import Trade
How Coronavirus Spread Or Transmitted?
As per the doctors, coronavirus is transmitted through coughing and sneezing, as is the case with influenza and other respiratory viruses. It can transmit among the humans through close contact even form the range of about 3 to 6 feet.
Though, scientists are trying to discover how easily the virus is transmitted. Till now as per the research published in a medical journal suggested that the virus was passed from one ill relative to six others; only two had contact with the initial patient.
The Chinese Center for Disease Control and Prevention analyzed 198 confirmed cases in Wuhan. Researchers found that 22% had direct exposure to the meat market, and 32% had contact with people who had a fever or respiratory disease.
Coronavirus – How long it takes to spread?
Till now as per the scientific research and studies the new coronavirus's incubation period that means, the time it takes from a person being infected with the virus to when they start showing symptoms is still unknown among medical experts.
Also Read: New Coronavirus Myths And Facts: 16 Myth Buster Graphics by WHO
However, public health experts are working under the assumption that the incubation period is about 14 days. It's unclear whether a person is contagious during the incubation period, so it very difficult to define how long it lasts.
But, as per the latest studies by doctors, infection is much more contagious and spreading the disease for days or weeks before they even realized among the patients. Five confirmed cases in the United States have been confirmed even if they had no symptoms at the time that might have been infectious while traveling from Wuhan to Arizona.
How Dangerous is Coronavirus?
Though, health officials around the world are alarmed, but it is hard to accurately assess the lethality of a new virus. Meanwhile, the World Health Organization has declared the Coronavirus outbreak in China a global health emergency.
The timing and life threat after getting infected with this virus is not yet defined, but if someone gets infected, and not getting the right or timely treatment, there is a higher probability of getting died due to acute respiratory problems in the lungs.
Also Read: Coronavirus Microscope Pictures Released: See how these Deadly Pathogen look
What is The Treatment for Coronavirus?
Though, till now no specific treatments for coronavirus infections have been recommended by WHO or any other health organization in the world. And there aren't any vaccines developed yet to prevent human coronavirus infections. But to reduce your risk of getting or spreading you can take several precautions given below.
How To Prevent Coronavirus Infection?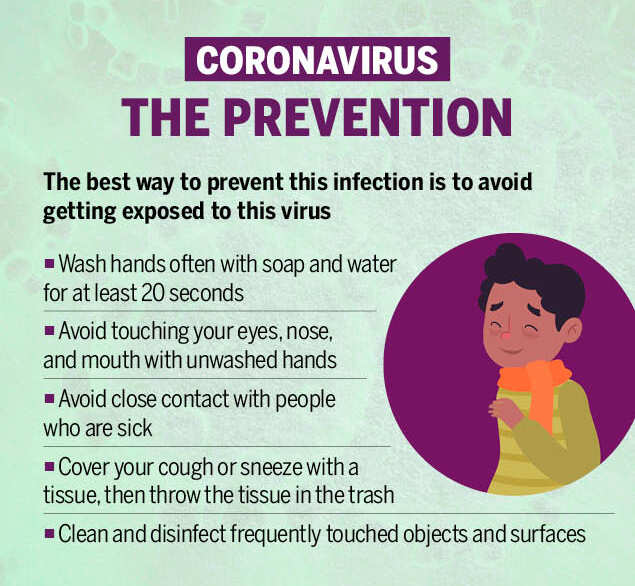 Also Read: How to Get Prepared for Coronavirus: What You Should Do and Don't
Is there a Vaccine for Coronavirus?
There is currently no vaccine to immune against this newly discovered coronavirus, although researchers in the US and China have already begun working on one, thanks to China's prompt sharing of the virus's genetic code.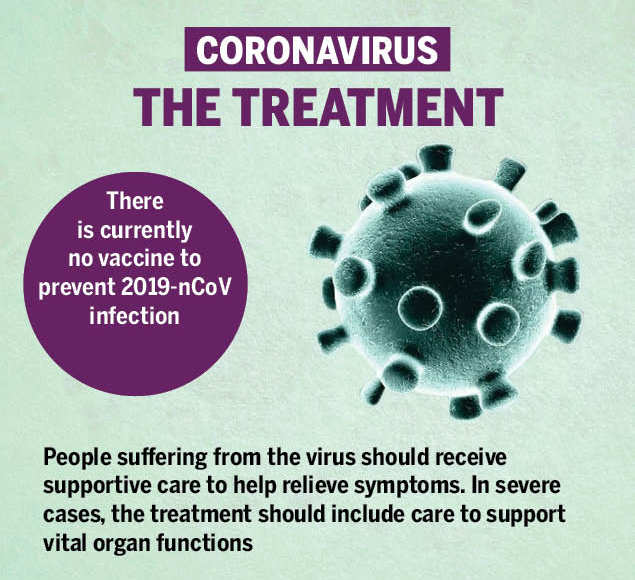 However, any vaccine will not be available for up to a year and would most likely be given to health workers most at risk of contracting the virus. Hence, China has started building a 1,000-bed hospital in six days to treat patients within the city Wuhan.
Also Read: Why Vaccine Development Process for New Diseases Like Coronavirus Takes 12 to 18 Months
How China Built a hospital in six days to treat this virus in Wuhan?
To prevent this virus further infection, China has constructed a 1000-bed hospital on the area of 25,000 square meters (269,000 square feet) to treat and cure coronavirus infected people within the Wuhan city, home to around 11 million people.
Video: How China is Taking Actions to Treat & Control the Coronavirus?
Earlier in 2003, when similar virus SARS spread, China has built Xiaotangshan Hospital in Beijing, in seven days, first world record for the fastest construction of a hospital.
Also Read: Why and How Coronavirus Fatality Rate is Lower Than MERS & SARS
Video: How China Building 1000-beds Hospital in Few Days in Wuhan City
To achieve this construction, about 4,000 people worked to build the hospital, working throughout the day and night in order to meet the deadline. And inside, it had an X-ray room, CT room, ICU, laboratory and each ward equipped with its own bathrooms.
Coronavirus Treatment Cost?
Though, any specific medicine or treatment to cure coronavirus has been not been discovered, but if anyone got infected, depending on the medical facilities, equipment or hospital facilities, charges may differ. As per livemint news in China, an Indian lady is infected and it would cost her around Rs 1 Crore, which is around 10 lakh in Chinese currency Yuan.
The treatment process includes providing patients an external respiratory support, ventilators, dialysis and blood purification process. In developed countries, such advance medical equipment available at a more affordable cost while in undeveloped or developing nations, either it might be not available or can be obtainable at an expensive cost.
Coronavirus in India
Till now, 126 confirmed cases of coronavirus infected humans has been reported in India, but there no death reported yet. Actually, due to low educational and studies cost of medical in China, around 1200 students from India are studying there.
Amid, Chinese New Year holiday started from 25 Jan 2020, and many Indian students would come to the home to spend their holidays with their family. So, to avoid incoming coronavirus from China, the Indian health ministry has asked travelers from China to report to the nearest health facility in case they do not feel well.
The ministry has asked authorities at seven airports of Delhi, Mumbai, Kolkata, Chennai, Bengaluru, Hyderabad and Cochin to screen those travelling from China.
Till now in India, four infected person has been treated and recovered from coronavirus infection. Further numbers likely to rise as many people from outbreak nations are coming and get in touch with others without proper check by health authorities.
Meanwhile the Union Health Ministry in India also urged people to refrain from travelling to China, Italy, Iran, Republic of Korea, Japan, France, Spain and Germany. The citizens were also advised to avoid non-essential travel abroad.
In the wake of coronavirus outbreak, the government also issued an advisory for those with travel history to China, Hong Kong, Republic of Korea, Japan, Italy, Thailand, Singapore, Iran, Malaysia, France, Spain and Germany.
They are requested to undergo 'self-imposed quarantine' for a period of 14 days from the date of their arrival. The government also asked companies to arrange 'work from home' facility for those employees who had a history of travelling to the mentioned places.
Sources: Telegraph UK, New York Times, BBC, CNN, UN News, NBC News , Los Angles Times, Bloomberg, Fox News & Worldometers
How Exactly Coronavirus Attacks, Infects & Affects Body to Death?
As the COVID-19 pandemic spreads across the world – canceling major events, closing schools, upending the stock market and disrupting travel and normal life – People taking precautions against the new coronavirus that causes the disease sickening and killing thousands worldwide compelling people stay at home and avoid public contacts.  
The WHO and U.S. Centers for Disease Control and Prevention advise the public to be watchful for fever, dry cough and shortness of breath, symptoms that follow contraction of the new coronavirus known as SARS-CoV-2 or COVID-19.
From infection, it takes approximately five to 12 days for symptoms to appear. So, right here we brought how exactly coronavirus attacks, infects and affect your body and what happens inside the body when it takes hold and causes death.
How Coronavirus Spread To Humans?
The virus can spread person-to-person within 6 feet through respiratory droplets produced when an infected person coughs or sneezes and remains on a surface or object, be transferred by touch and enter the body through the mouth, nose or eyes.
How Coronavirus Attacks and Enters Your Body?
As per, Dr. Martin S. Hirsch, a senior physician in the Infectious Diseases Services at Massachusetts General Hospital, he said there's still a lot to learn but experts suspect the virus may act similarly to SARS-CoV from 13 years ago.
"It's a respiratory virus and thus it enters through the respiratory tract, we think primarily through the nose," he said. "But it might be able to get in through the eyes and mouth because that's how other respiratory viruses behave."
What happens when Coronavirus Enters Your Body?
Once inside the body, it begins infecting epithelial cells in the lining of the lung. A protein on the receptors of the virus can attach to a host cell's receptors and penetrate the cell. Inside the host cell, the virus begins to replicate until it kills the cell.
This first takes place in the upper respiratory tract, which includes the nose, mouth, larynx and bronchi. The patient begins to experience a mild version of symptoms: dry cough, shortness of breath, fever and headache and muscle pain and tiredness, comparable to the flu.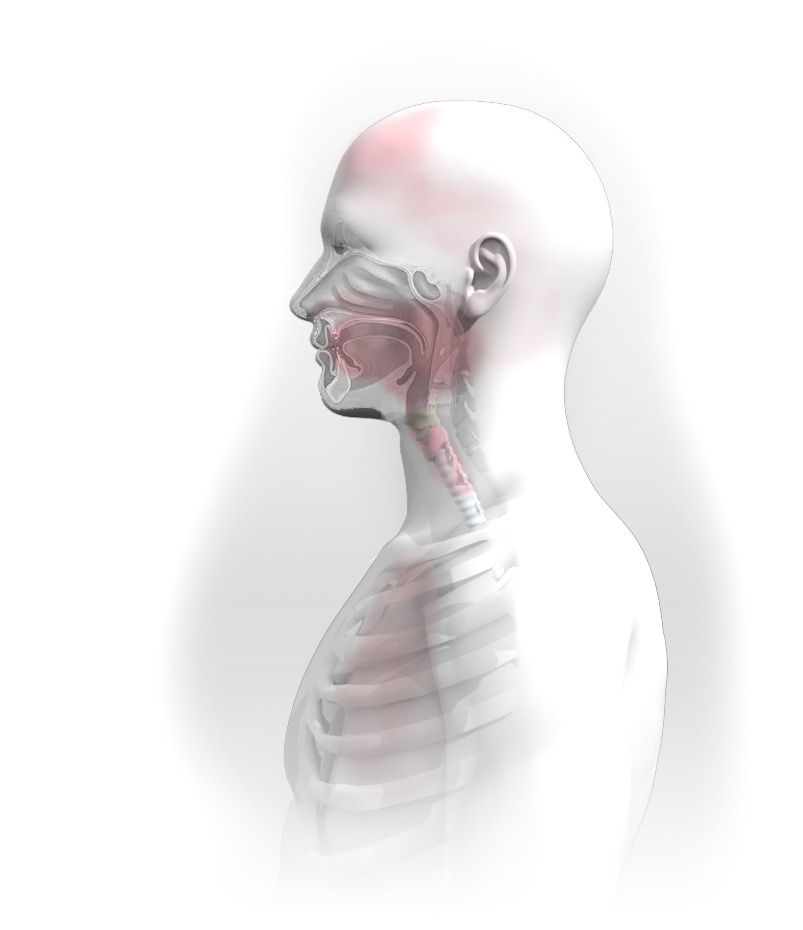 Dr. Pragya Dhaubhadel and Dr. Amit Munshi Sharma, infectious disease specialists at Geisinger, say some patients have reported gastrointestinal symptoms such as nausea and diarrhea, however it's relatively uncommon. And symptoms become more severe once the infection starts making its way to the lower respiratory tract.
How Exactly Coronavirus Affect Our Body?
It can take two to 14 days for a person to develop symptoms after initial exposure to the virus, Hirsch said. The average is about five days.
The WHO reported last month about 80% of patients have a mild to moderate disease from infection. A case of "mild" COVID-19 includes a fever and cough more severe than the seasonal flu but does not require hospitalization.
Those milder cases are because the body's immune response is able to contain the virus in the upper respiratory tract. And younger patients have a more vigorous immune response compared to older patients.
Also Read: How To Make Immune System Stronger: 5 Ways To Boost Your Immunity
The 13.8% of severe cases and 6.1% critical cases are due to the virus trekking down the windpipe and entering the lower respiratory tract, where it seems to prefer growing and target the lungs.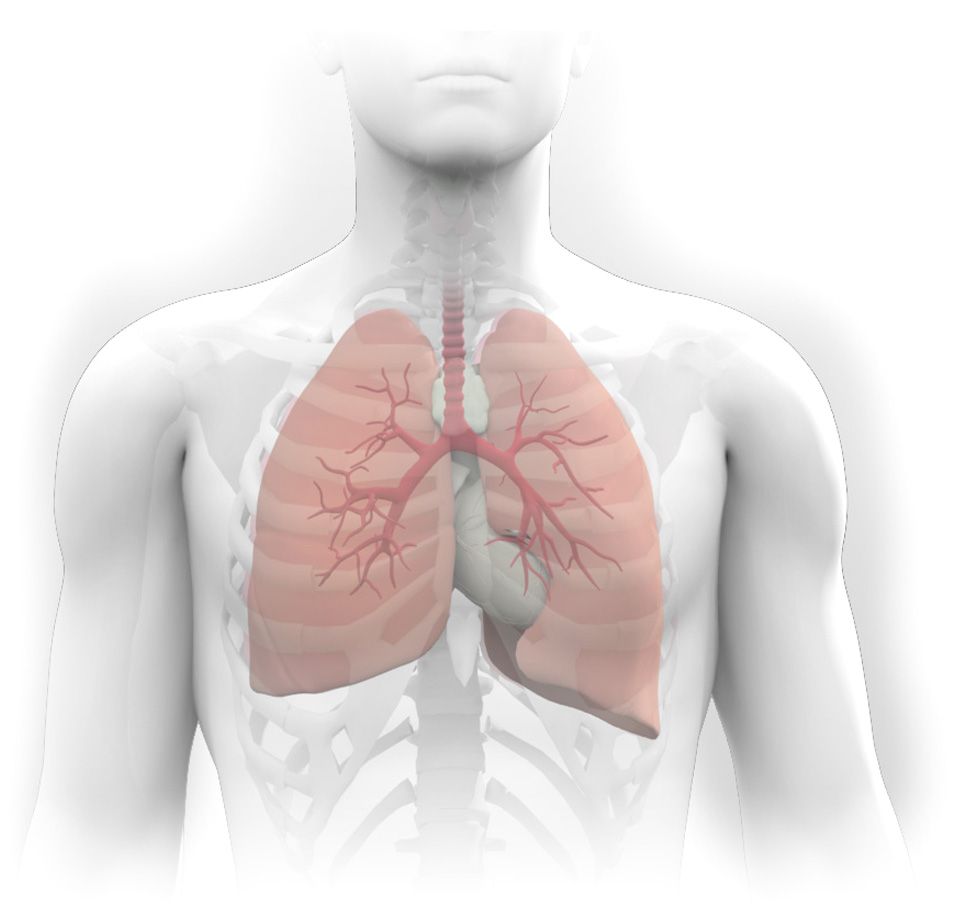 According to Dr. Raphael Viscidi, infectious disease specialist at Johns Hopkins Medicine – the virus continues to replicate and journeys further down the windpipe and into the lung, it can cause more respiratory problems like bronchitis and pneumonia.
Pneumonia and Autoimmune Disease
As per the doctors, Pneumonia is characterized by shortness of breath combined with a cough and affects tiny air sacs in the lungs, called alveoli, which is the point where oxygen and carbon dioxide are exchanged in our body.
When pneumonia occurs, the thin layer of alveolar cells is damaged by the virus. The body reacts by sending immune cells to the lung to fight it off.
And that results in the linings becoming thicker than normal, as they thicken more and more, they essentially choke off the little air pocket, which is what you need to get the oxygen to your blood.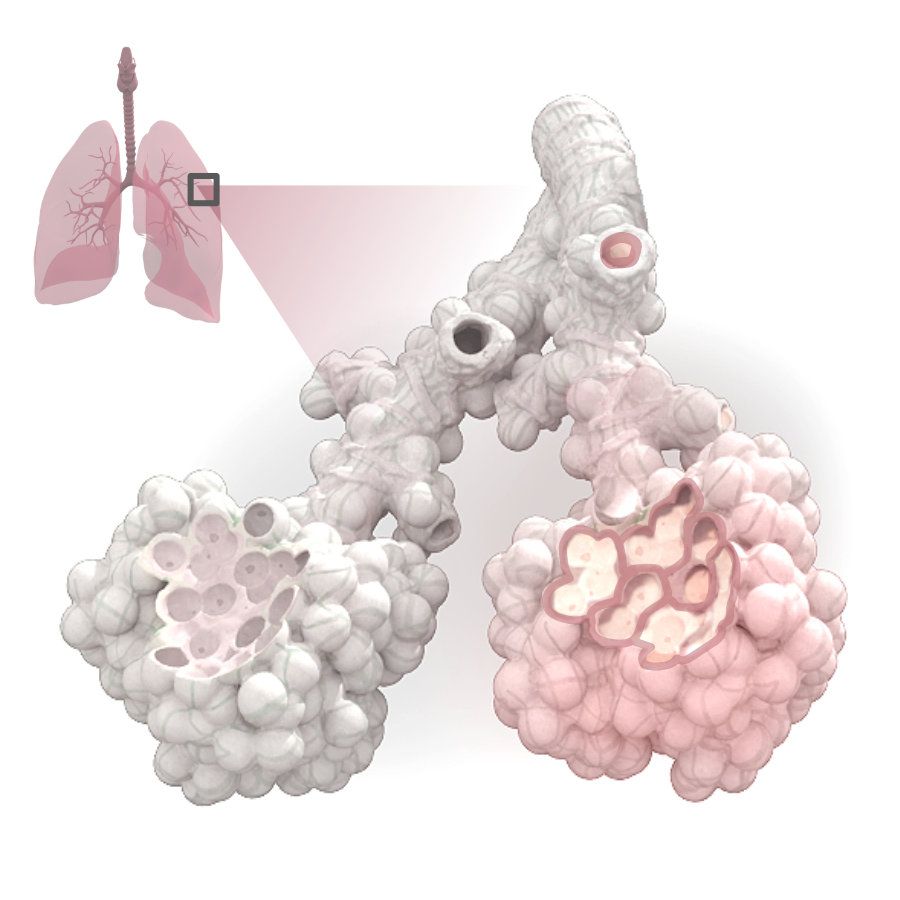 Actually, it is basically a war between the host response and the virus depending on who wins this war we have either good outcomes where patients recover or bad outcomes where they don't and become critical resulting in death.
How Coronavirus Causes Organ Failure?
Further becoming stronger, coronavirus restricting oxygen to the bloodstream deprives other major organs of oxygen including the liver, kidney, and brain. A small number of severe cases that can develop into acute respiratory distress syndrome (ARDS), which require a patient to be placed on a ventilator to supply oxygen.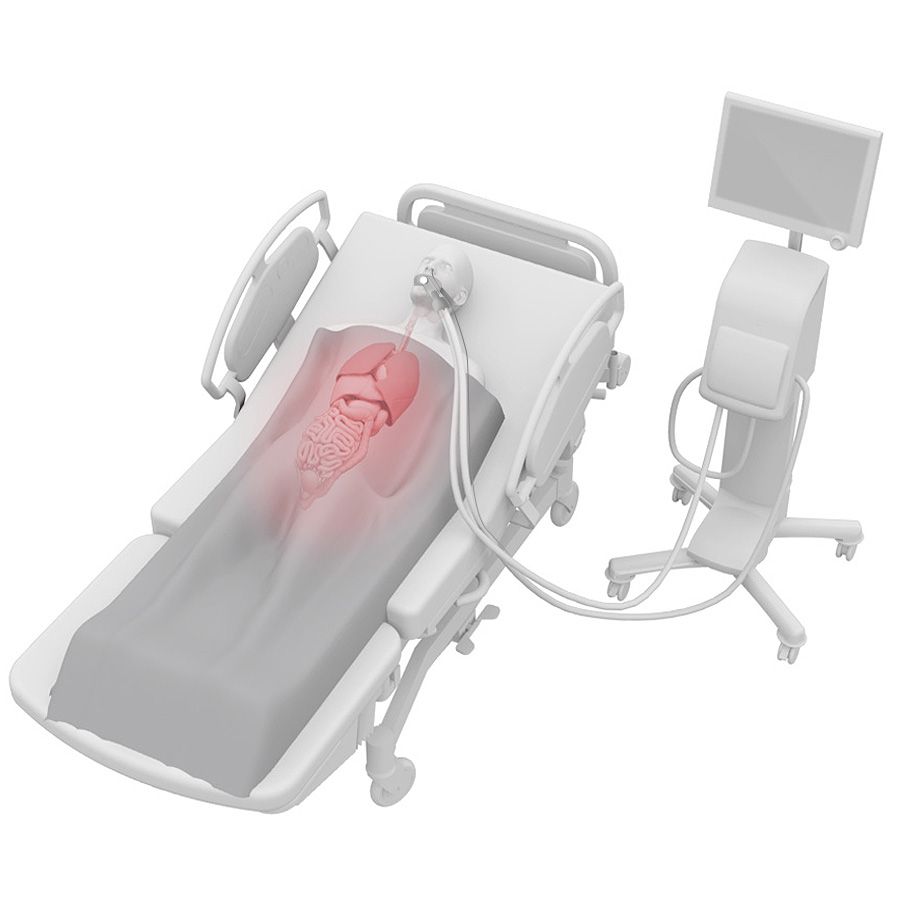 However, if too much of the lung is damaged and not enough oxygen is supplied to the rest of the body, respiratory failure could lead to organ failure and death of the patients.
As per the Viscidi, the outcome is uncommon for the majority of patients infected with the coronavirus. As those most at risk to severe developments are older than 70 and have weak immune responses.
While other than old age individuals, people at risk include pulmonary abnormalities, chronic disease or compromised immune systems, such as cancer patients who have gone through chemotherapy treatment.
Viscidi urges the public to think of the coronavirus like the flu because it goes through the same process within the body. Many people contract the flu and recover with no complications. "People should remember that they're as healthy as they feel," he said. "And shouldn't go around feeling as unhealthy as they fear due to unavailability of medicines."
Source: Statesman
Why Vaccine Development Process for New Diseases Like Coronavirus Takes 12 to 18 Months?
Amid the new coronavirus (COVID-19) outbreak, many people especially, common man is thinking why medical scientist and healthcare researchers are taking too much time to develop the vaccine so, that people can be immune to protect from this disease.
Though, the clinical trial for new coronavirus is already under process globally, but the process of producing a usable coronavirus vaccine will take at least 12 to 18 months before make it available to the public at mass level for vaccination.
Coronavirus Vaccine Development Process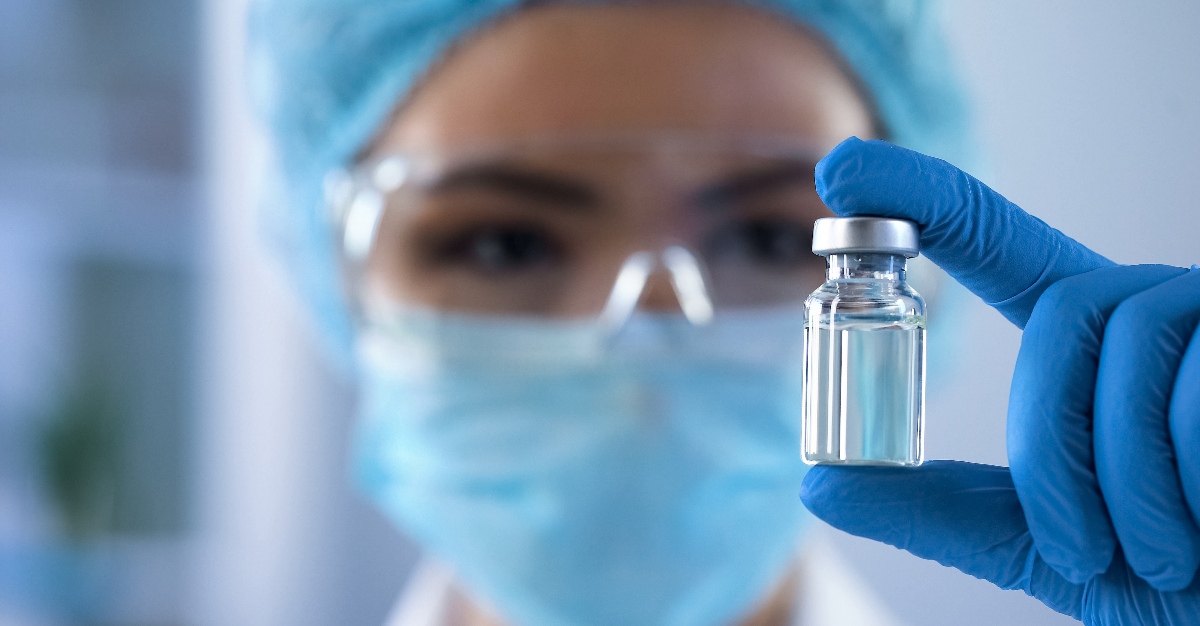 Actually, the process of testing and approving a new treatment or vaccine is a complex one, and for good reason. There need to be safeguards in place to confirm that a treatment or vaccine is effective and safe before using it on the general public. Hence, we brought here the vaccine clinical trial and development process.
CURRENT PHASE: RESEARCH & DISCOVERY
Currently, companies and labs around the world are working to identify and develop potential vaccine candidates and test them on animals to determine whether they're promising and safe enough for human trials.
Once the vaccine has been proven to be successful and safe in animal testing, the FDA will approve it for human clinical trials. Some companies are already pushing to skip animal testing to accelerate the timeline to get to release, but many researchers are concerned about the risks of skipping this crucial step, let see the phases.
PHASE 1
The first phase of the human clinical trial will involve giving the potential vaccine to a small group of healthy people (fewer than 100) and then monitoring those people for a few months for effectiveness and side effects.
This will help researchers understand the effect of the vaccine on the human body and whether there are harmful side effects that outweigh the benefits of the vaccine.
PHASE 2
Once the vaccine passes the first phase, it will be approved for phase 2, which will involve a larger group of patients monitored over a longer period of time. Phase 2 clinical trials usually involve hundreds of patients and can take up to two years.
Due to the immediate nature of the pandemic and the fact that the vaccine is meant for the general population (and not a very specific subset of the population that could take a long time to recruit) this phase could be completed much faster than the normal timeframe.
PHASE 3
Once the vaccine candidate is proven successful in the phase 2 trial, it will be approved for phase 3, in which the vaccine will be given to thousands of patients to gauge varying effectiveness and safety with different subsets of the population.
This will help ensure that the vaccine is truly effective for everyone and not just healthy and young members of the population.
FINAL PHASE: APPROVAL & RELEASE
Finally, the FDA will review the results of the clinical trials and approve the vaccine for the public. Then the company behind the vaccine can mass-produce the vaccine for public use and help them get immune with coronavirus infection.
Also Read: How To Make Immune System Stronger: 5 Ways To Boost Your Immunity
The vaccine creator will still be required to run phase 4 trials after release to look for additional side effects and understand the long term effects of the vaccine once it's out on the market. And at any time the vaccine can be taken off the market if necessary.
Even with an immediate global need, unlimited funding (it will take billions to shepherd vaccine candidates through the testing and approvals process), and collaboration from dozens of companies and governments, it will still take over a year before any vaccine will be available to control the COVID-19
Meanwhile, Australian researchers said they have mapped the immune responses from one of country's first coronavirus patients, findings the health minister said were an important step in developing a vaccine and treatment.
Watch Video: The Race To Develop A Coronavirus Vaccine
While on the other hand, US volunteers test first vaccine for coronavirus and first human trial of a vaccine to protect against pandemic coronavirus has started in the US. But the biotechnology company behind the work, Moderna Therapeutics, says the vaccine has been made using a tried and tested process with more research.
Till now, none of vaccine is developed and not available in the market, you need to be very careful and stay protected from this virus with right preventive measures guided by designated medical authorities or health organizations.
Also Read: How to Get Prepared for Coronavirus: What You Should Do and Don't
Source: Deep6 AI
Can Heat Waves in Summers Kill the Coronavirus: What Experts Say?
Started from China, Coronavirus (COVID-19) now spread worldwide and is affecting over 140 countries and territories around the world and 1 international conveyance (the Diamond Princess cruise ship harbored in Yokohama, Japan). 
No medicine yet developed and no specific drug has been found to use particularly cure this specific disease. Amid, this naturally, spreading and increasing infection, many people including scientist and medical experts admitted that at high temperature regions COVID-19 cannot survive becomes inactive, so let's find out the truth.
Can Hot Summers Kill Coronavirus?
As per a pathology professor at the University of Hong Kong – Mr. John Nicholls the virus to "burn itself out" with increased temperatures.
In a private conference call organized last week by CLSA, a Hong Kong based brokerage firm, investment analysts asked Nicholls, one of the world's foremost experts on the topic, questions about the novel coronavirus. In the days since the call took place, details of Nicholls' analysis have surfaced online, including a transcript of the call.
The transcript of the call showed Nicholls believes weather conditions will be a key factor in the demise of the COVID-19. Referencing the SARS outbreak in 2002-03, Nicholls said he thinks similar weather factors will also shut down the spread of the novel coronavirus that spread at fast speed but mortality is less compare to SARS & MERS.
Also Read: Why and How Coronavirus Fatality Rate is Lower Than MERS & SARS
As per Nicholls, three things the virus does not like: 1st Sunlight, 2nd Temperature and 3rd Humidity. And the virus can remain intact at 4 degrees Celsius (39 degrees Fahrenheit) or 10 degrees C (50 F), but at 30 degrees C (86 degrees F) then you get inactivation." And high humidity — the virus doesn't like it either," he added, the transcript of the call showed.
Nicholls thinks confirmed cases will peak. "Sunlight will cut the virus' ability to grow in half so the half-life will be 2.5 minutes and in the dark it's about 13 to 20 [minutes]," Nicholls said. "Sunlight is really good at killing viruses."
Virus is Highly Sensitive to High Temperature
In another study, by a team from Sun Yat-sen University in Guangzhou, the capital of south China's Guangdong province, sought to determine how the spread of the new coronavirus might be affected by changes in season and temperature.
Also See: Coronavirus Microscope Pictures Released: See how these Deadly Pathogen look
Published last month, report suggested heat had a significant role to play in how the virus behaves. "Temperature could significantly change Covid-19 transmission," it said. "And there might be a best temperature for viral transmission."
Heat Effect on Coronavirus
The "virus is highly sensitive to high temperature", which could prevent it from spreading in warmer countries, while the opposite appeared to be true in colder climes, the study said. As a result, it suggested that "countries and regions with a lower temperature adopt the strictest control measures".
Many national governments and health authorities are banking on the coronavirus losing some of its potency as the weather warms up, as is generally the case with similar viruses that cause the common cold and influenza.
Watch Video: Coronavirus highly sensitive to warmer temperatures
Even, in press conference US president thinks coronavirus will go away in April. Some experts say that could happen – but it's not purely a good thing.
What WHO Says?
While on the other hand, WHO said "WHO says virus may not vanish in hot summer months as cases rise to 43 in India"
As per WHO's Dr. Mike Ryan, executive director of WHO's health emergencies programme, says that there is no evidence that the coronavirus will vanish along with the coming of summers. This is an assumption that heat killing coronavirus.
The WHO warns that world leaders must not assume that COVID-19 is a seasonal menace like the flu. Governments across the world must be prepared for further spread of the virus, warns the premier organizations.
WHO officials said they don't know how COVID-19 behaves. They reiterated the fact that it is not like influenza. This is a unique virus, with unique features. So, don't live with any kind of myth, instead keep yourself protected and updated.
Also Read: New Coronavirus Myths And Facts: 16 Myth Buster Graphics by WHO
However, according to the Centre for Disease Control, most viral respiratory diseases are seasonal. In summer months there are less cases or such diseases. But with the coronavirus, no one can be sure.
And, yes, going by the instance of other respiratory diseases, there is certainly scope for hope. But it will be prudent to not base everything on this hope along. Everybody still needs to be prepared for the fact that the coronavirus may not show any signs of subsiding even in the summer months, so be careful and prepared to stay away from this infection.
Also Read: How to Get Prepared for Coronavirus: What You Should Do and Don't
Watch Video: Explaining the potential impact of seasonality on Coronavirus
Sources: Accuweather, SCMP & The Healthsite