Love Aaj Kal – Official Trailer | Kartik Aryan & Sara Ali Khan
Upcoming Movies & Web Series To Be Released on OTT Platforms
I know you are waiting for the upcoming movies or web series to be released next week on OTT platforms, so that you can make your weekend entertaining watching these TV shows on your smart TV or smartphones. Hence, we brought the list of must watch web series and movies to be released on Netflix, Amazon Prime, Hotstar and MX Player etc.
Upcoming Movies & Web Series on OTT in Dec 2020
#1 Durgamati – Movie
Releasing Date: 11 Dec 2020
Streaming On: Amazon Prime
Cast: Bhumi Padnekar, Arshad Warsi, Mahie Gill, Jisshu Sengupta & Akshay Kumar
Written & Directed by: G. Ashok
Durgamati is a horror-thriller film that is based on a 2018 Tamil-Telugu film Bhaagamathie. The story revolves around an IAS officer who is innocent but gets involved in a big conspiracy with some power veiling forces. Though, the official trailer not yet released but poster of the film has been released with the Bhumi in the incarnation of scaring lady.   
The role of IAS officer in the 2018 version was played by Anushka Shetty. Durgamati is being presented by Bhushan Kumar and Akshay Kumar through T-Series and Cape of Good Films and is being produced by Vikram Malhotra via Abundantia Entertainment. The music for Durgavati has been composed by the trio Shanksr-Ehsaan-Loy.
#2 The Wilds – Web Series
Releasing Date:11 Dec 2020
Streaming On: Amazon Prime
Cast: Rachel Griffiths, Sullivan (Goliath, The Son), Troy Winbush (The Goldbergs), Sophia Ali (Grey's Anatomy, Famous in Love), Sarah Pidgeon (Gotham), Helena Howard, Shannon Berry, Jenna Clause, Reign Edwards, Mia Healey, and Erana James (Golden Boy).
#3 Lahore Confidential – Web Series
Releasing Date:11 Dec 2020
Streaming On: Zee5
Cast: Richa Chadha, Arunoday Singh, Karishma Tanna and Khalid Siddiqui.
Directed by: Kunal Kohli
Lahore Confidential trailer visualize an attack which is a massive explosion. We're then given a brief into the titular mission that requires Ananya (Richa Chada) a RAW agent, to go across the border, undercover as a writer/poet to find out who is funding, no points for guessing – terrorist organisations against India.
On her mission in Pakistan, Ananya is introduced to Rauf (Arunoday Singh) and so begins an exchange of poetry narrated in the most awkward line deliveries. Anyway, they go from exchanging rhymes to dating and somewhere between their steamy make-out sesh, we find out that Rauf is an ISI agent because obviously. The trailer teases tonnes of violence and before coming the closing question, "will she do whatever it takes" for the love of her country?.
#4 Torbaaz – Movie
Releasing Date:11 Dec 2020
Streaming On: Netflix
Cast: SanjayDutt, Nargis Fakhri, Rahul Dev, Pransh Chopra and Humayoon Shams Khan.
Directed by: Girish Malik
Produced by: Raju Chadha, Rahul Mittra, Puneet Singh, Girish Malik.
Torbaaz is an Indian action thriller revolves around a doctor, a child and an extremist leader. The film's story follows child suicide bombers in Afghanistan and a man who overcomes his personal tragedy. He leads a group of children in a refugee camp and transforms their lives through a game of cricket.
Most of this film was shot in Kyrgyzstan and is high of VFX. This film went on the floors in December 2017 and finally completed its shooting in February last year. The usage of special effects justifies its long making & post production period.
#5 The Prom – Movie
Releasing Date: 11 Dec 2020
Streaming On: Netflix
Cast: Meryl Streep, Nicole Kidman, James Gordon, Keegan-Michael Lee, Jo Ellen Pellman, Ariana DeBose, Andrew Ranells and others. 
Directed By: RyanMurphy
The story of Prom is adapted from the 2018 Broadway show of the same name by Chad Beguelin, Bob Martin, Matthew Sklar follows Dee Dee Allen and Barry Glickman who both a stage artists in New York City. There career has suffered a drastic flatline, courtesy of the latest big budgeted Broadway show getting bombed.
They get to know about a girl in the small town of Indiana, named Emma Nolan who is facing issues with her high school. Apparently she has been banned to attend the high school prom if she is going to bring her girlfriend with her.
This surprises many of them, hence Dee Dee and Barry with two other actors looking for their fame resurrected go on a road trip to help Emma to give her the night she deserves and the four of them, in process will find the true meaning to their life as well.
The movie will behaving several layers within itself, as first it will give a reality check tothe four celebs of bygone era who realize that their days of fame are coming toan end and they must cope up with it. Secondly being, Giving Emma the night shedeserves and the issues with the town regarding homosexuality will be tackled.
#6 Black Widows – Web Series
Releasing Date: 25 Dec 2020
Streaming On: Zee5
Cast: Mona Singh, Shamita Shetty, Swastika Mukherjee, Raima Sen, Sharad Kelkar, and Parambrata Chattopadhyay.
Director: Birsa Dasgupta
"Black Widows" is the action and mystery-thriller genre, based on the Finnish drama of the same name, 'Black Widows'. The story centers on three best friends, Veera, Jayati, and Kavita, who is married to abusive husbands.
Tired of their husbands' abuse, the three hatches a plan to murder their husbands. They go on a boating vacation with their husbands, in the middle of which the boat explodes, killing their husbands. The twist happens when the three friends realize that one of the husbands escaped death, and is now back to exact revenge from them.
There is also a nosy detective, Pankaj Mishra, who suspects that the boating incident was not an accident but pre-planned murder, and goes after the three women. How the three friends will escape from the avenging husband and the police detective forms the rest of the story.
Also Read: New Movies & Web Series Releases on OTT Platforms This Week
Source: Binged
New Movies & Web Series Releases on OTT Platforms This Week
Amid the prolong pandemic, mos of the state Governments have decided to reopen the Cinema halls and Multiplexes with limited sitting capacity and other strict rules and regulations to ensure the keep control of COVID-19 spread among the audiences. Actually, due to lockdowns, entertainment industry suffered lots of loss.
Also Read: Upcoming Movies & Web Series To Be Released on OTT Platforms
But thanks to OTT platforms low-budget movies , TV shows and web series of Bollywood & Hollywood are released on Amazon Prime, Netflix, Disney Hotstar and Zee5 etc. that you can watch at your home on your smart TV or smartphone. You can find here the latest movies or web series released this week with their trailer videos.
New Releases on OTT Till 27 Nov 2020
#1 Fabulous Lives of Bollywood Wives
Releasing Date: 27 Nov 2020
Streaming On: Netflix
Cast: Seema Khan,Maheep Kapoor, Neelam Kothari and Bhavana Pandey
Fabulous Lives of Bollywood Wives Official Trailer Video
Fabulous Lives of Bollywood Wives, is a Netflix Original reality show featuring the wives of four famous bollywood personalities played by Seema Khan, Maheep Kapoor, Neelam Kothari and Bhavana Pandey.
The show will give a peek into the home and lives of these sassy ladies who are often seen with their star husbands or kids. From vacationing at exotic locations to partying, pampering themselves at spas and salons and looking after their husbands, work and children, these long time BFFs will be seen living their life Queen size in Netflix's 'Fabulous Lives Of Bollywood Wives'.
The show will have cameos not only from their star husbands and children but also Shah Rukh Khan and his wife Gauri Khan among others. 'Fabulous Lives Of Bollywood Wives' has been produced by Dharmatic Entertainment, the digital content arm of Karan Johar's Dharma Productions.
#2 Virgin River Season 2 – Web Series
Releasing On: 27 Nov 2020
Streaming On: Netflix
Cast: Alexandra Breckenridge, Martin Henderson, Colin Lawrence, Lauren Hammersley, Tim Matheson, Annette O'Toole, and Jenny Cooper.
Virgin River Season 2 Official Trailer Video
Virgin River is a cozy watch, the kind of feel-good show that makes you feel like you're wrapped in a happier world. Based on a series of romance novels by Robyn Carr, Virgin River is set in a remote town in Northern California, where everybody knows each other's name; every corner holds a stunning vista; no-frills bartenders make for endearing love interests; and doctors are literally called "Doc."
No wonder nurse practitioner Melinda "Mel" Monroe (Alexandra Breckenridge) chooses to pick up her life and relocate there following the sudden death of her husband: Virgin River is a place to heal. Here's what we know about the future of the show, including what season 2 might be about.
#3 Don't Listen – Movie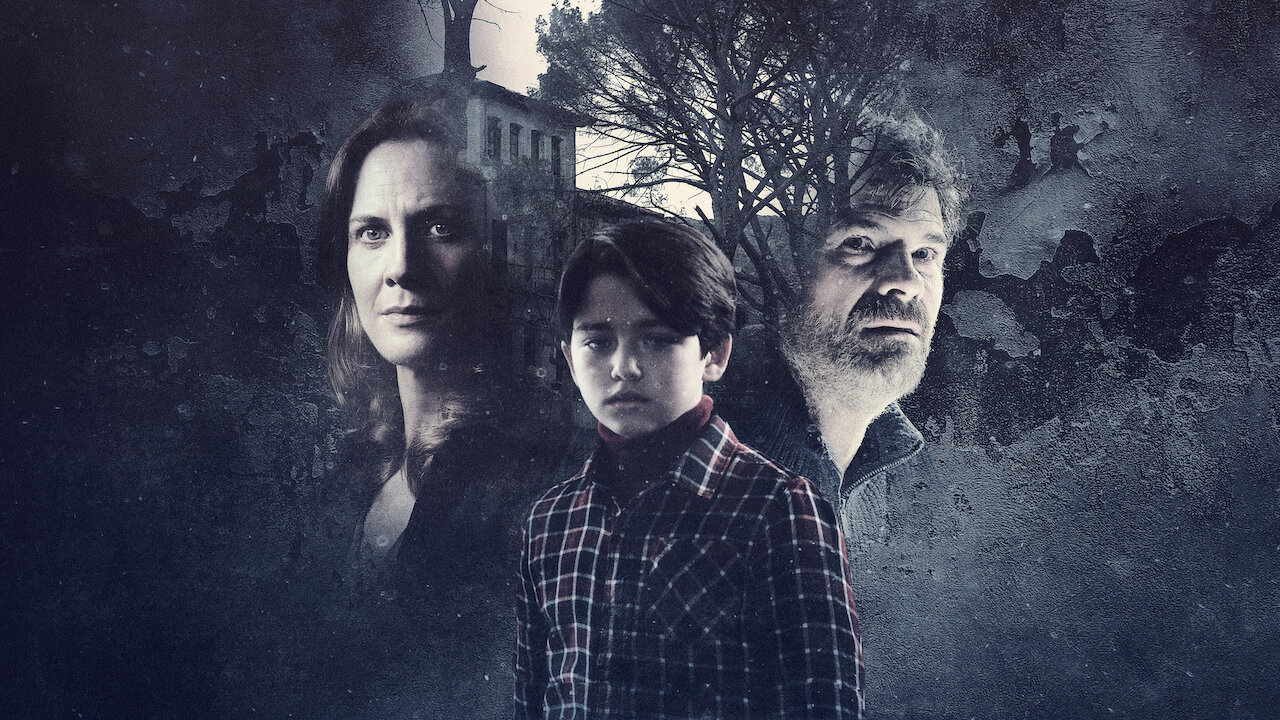 Releasing Date: 27 Nov 2020
Streaming On: Netflix
Cast: Rodolfo Sancho, Ana Fernandez, Ramon Barea, Belen Fabra, Lucas Blas, Nerea Barros and others
Don't Listen Official Trailer Video
Don't Listen follows a couple Daniel and Sara who along with their 9-year-old kid moves into an old house. Thinking to renovate the house and then sell it to a higher price, the couple starts working on the house.
At first, everything seems normal but then after a few days their son, Eric starts to sense something in their house, and shortly after that he dies mysteriously.
Sara moves out of the house for some time, while Daniel remains in the house and senses the presence of Eric through his voice message he sent to Sara. Daniel starts to fervently search for Eric and realizes that he is trapped with the spirits of the house.
After seeking a paranormal expert the group decides some ways to hold off the sinister house which in the past was used for witchcraft. With the house growing stronger with each passing moment, will they be able to save themselves?
#4 Mosul – Movie
Releasing Date: 26 Nov 2020
Streaming On: Netflix
Cast: Waleed Elgadi, Hayat Kamille, Thaer Al- Shayei.
Written & Directed By: Matthew Michael Carnahan
Mosul Official Trailer Video
Mosul is the story of a police unit who waged war against the ISIS in a desperate struggle to save the city of Mosul. The ISIS has wreaked havoc for as long as we can remember and the Middle East has largely suffered due to this chaos with homes and lives being uprooted at the spur of a moment. The Nineveh SWAT team, a unit of the police raged a guerrilla war against the ISIS to reclaim their home and preserve the city of Mosul.
A young police officer joins the fight against the ISIS after a rogue Iraqi squadron saved his life. Mosul has been their home for as long as they can remember. The war, the bloodshed, the turmoil of it all is depicted through a narration of what these people have to go through daily. For them, every day is a war and every day they are alive is another battle that is won.
#5 Raat Baaki Hai – Movie
Releasing On: 20 Nov 2020
Streaming On: Zee5
Cast: Paoli Dam, Anup Soni, Rahul Dev, Dipannita Sharma, Sameer Malhotra, Aakash Dahiya, Saurabh Sachdeva
Directed by: AvinashDas
Raat Baaki Hai Official Trailer Video
Raat Baaki Hai is a Zee5 original suspense thriller film based on a popular play "Ballygunje-1990" by Atul Satya, and is set in Rajasthan.
The film's story revolves around a murder mystery which somehow involves one of the two estranged lovers who meet in a hotel after 12 years where the situation turns into a nightmare for them. The suspect does not seem to remember anything but the cop thinks otherwise and is determined to uncover the truth.
Raat Baaki Hai is atale of love, deceit and revenge and is a roller coaster ride full ofunexpected twists and turns that will keep the viewers on the edge of theirseats.
Source: Binged
Forbes Top 10 Highest Paid Actress 2020 in the World
After publishing the list of highest paid actors in world 2020, Forbes has released the list of highest paid female actresses 2020. With the earning of US$ 43 million, Sofia Vergara is a new in the ranking list gained the top position.  Sofia as the TV star led a surge of small-screen paydays that eclipsed those in the movie business.
In all, the ten highest-paid actresses earned a combined $254 million in the 12 months leading up to June, down 20% from last year. All but two—Angelina Jolie and Emily Blunt (No. 6; $22.5 million)—made the bulk of their earnings from television and streaming. Those who made most of their money from traditional films earned an aggregate of $58 million this year, down from $136.5 million in 2019. Let's find out who are others and their earnings.
List of Top 10 Highest Paid Actress 2020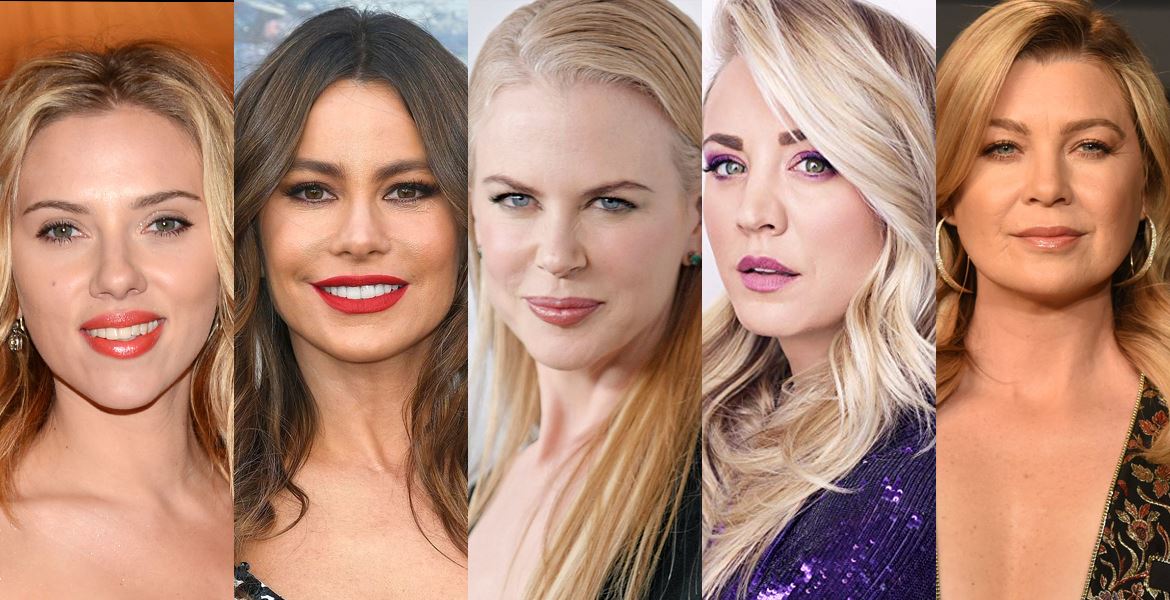 #1 Sofia Vergara: $43 million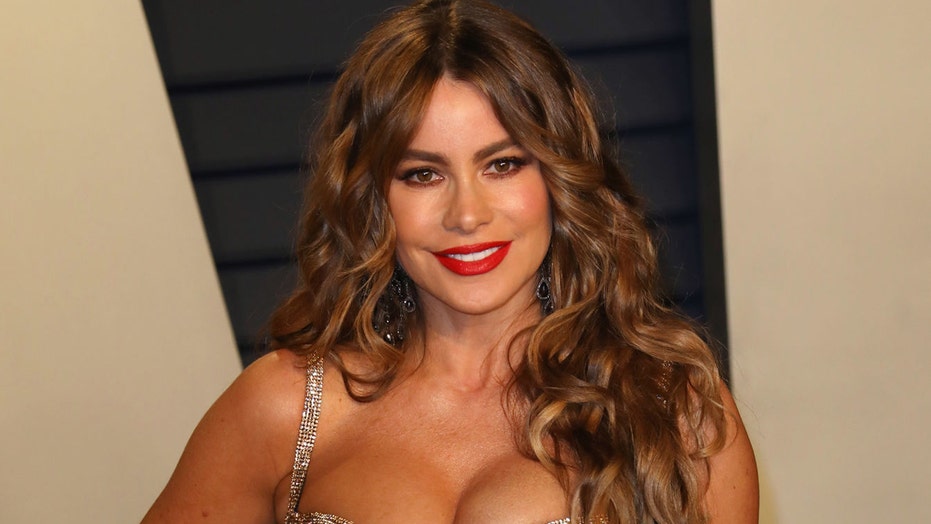 Vergara concluded her run on ABC's Modern Family and began her tenure as a judge on America's Got Talent. She pads those earnings with endorsement and licensing deals, including a line of jeans at Walmart and furniture at Rooms To Go. 
#2 Angelina Jolie: $35.5 million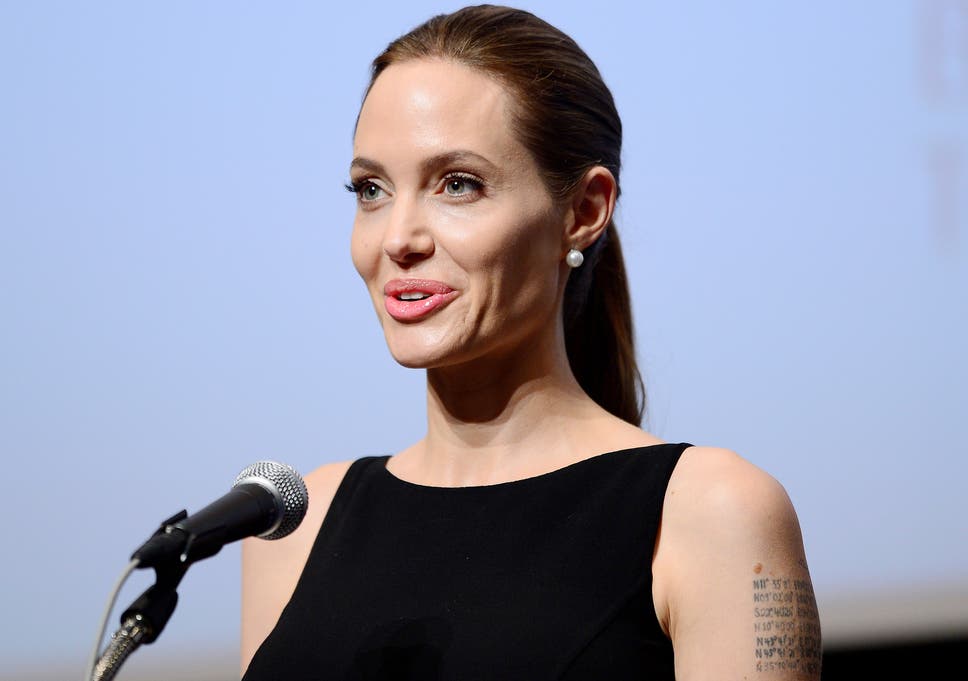 One of the few actresses on the list to pocket nearly all of her money from traditional films, Jolie's biggest paycheck comes from her starring role in The Eternals, the upcoming Marvel movie that has a $200 million budget.
#3 Gal Gadot: $31.5 million
With Wonder Woman 1984 on ice, Gadot turned to Netflix, collecting $20 million for her role in Red Notice. It's a steep price, insiders say, but a tiny part of the streamer's $17 billion content budget. 
#4 Melissa McCarthy: $25 million 
The comedic actress stars in two streaming films directed by husband Ben Falcone—one on HBO Max and one on Netflix—and hosts NBC's Little Big Shots. Next year: her role as Ursula in the live-action version of The Little Mermaid.
#5 Meryl Streep: $24 million
The screen legend joined director Steven Soderbergh for the comedy Let Them All Talk, which was sold to HBO Max for $33 million. Streep's cut of the action: at least $5 million. The rest came from The Prom and last year's Little Women. 
#6 Emily Blunt: $22.5 million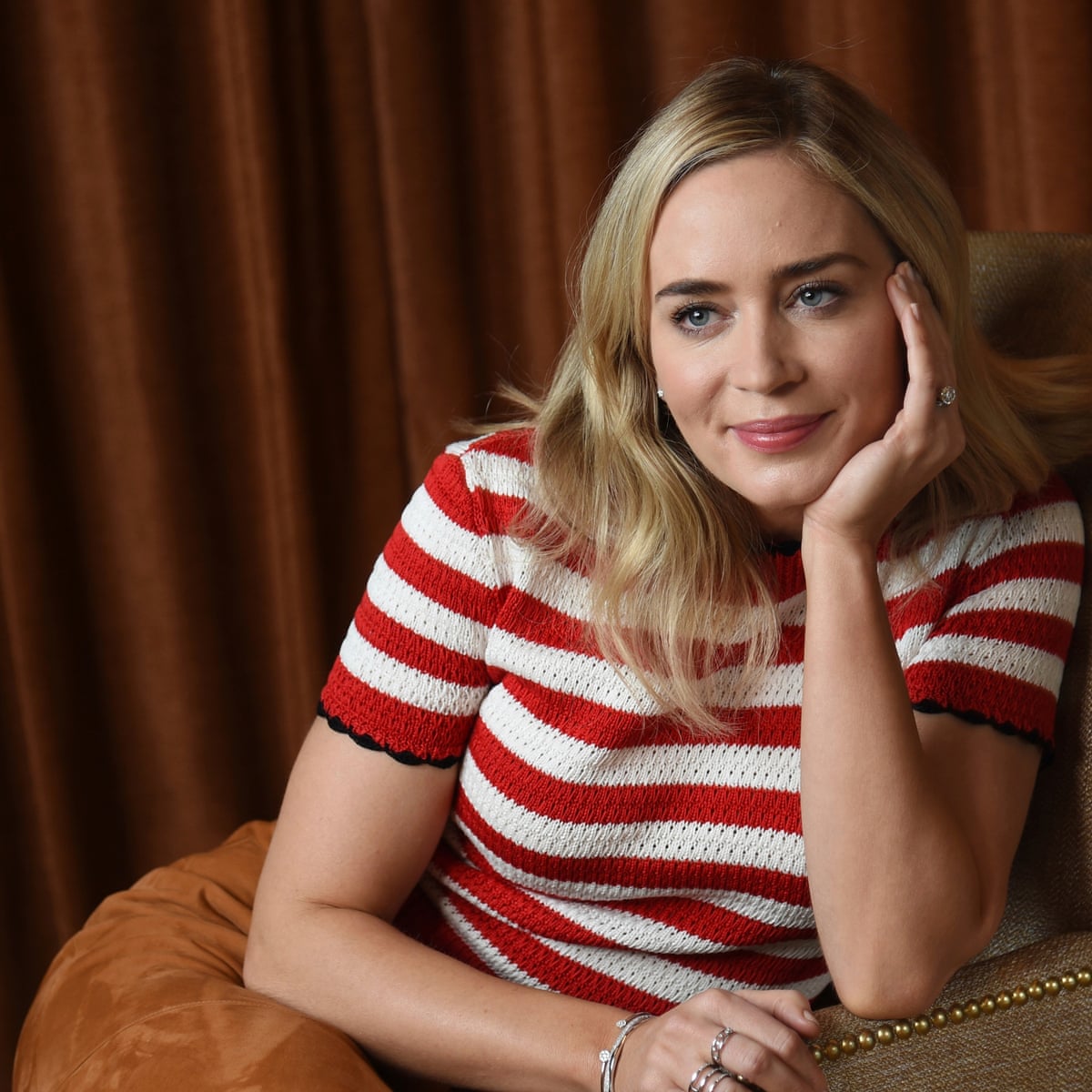 The first A Quiet Place grossed $341 million on a $17 million budget, and Blunt negotiated an eight-figure upfront salary on the sequel, due out next year. Her role in Jungle Cruise will earn her a check in the high seven figures.
#7 Nicole Kidman: $22 million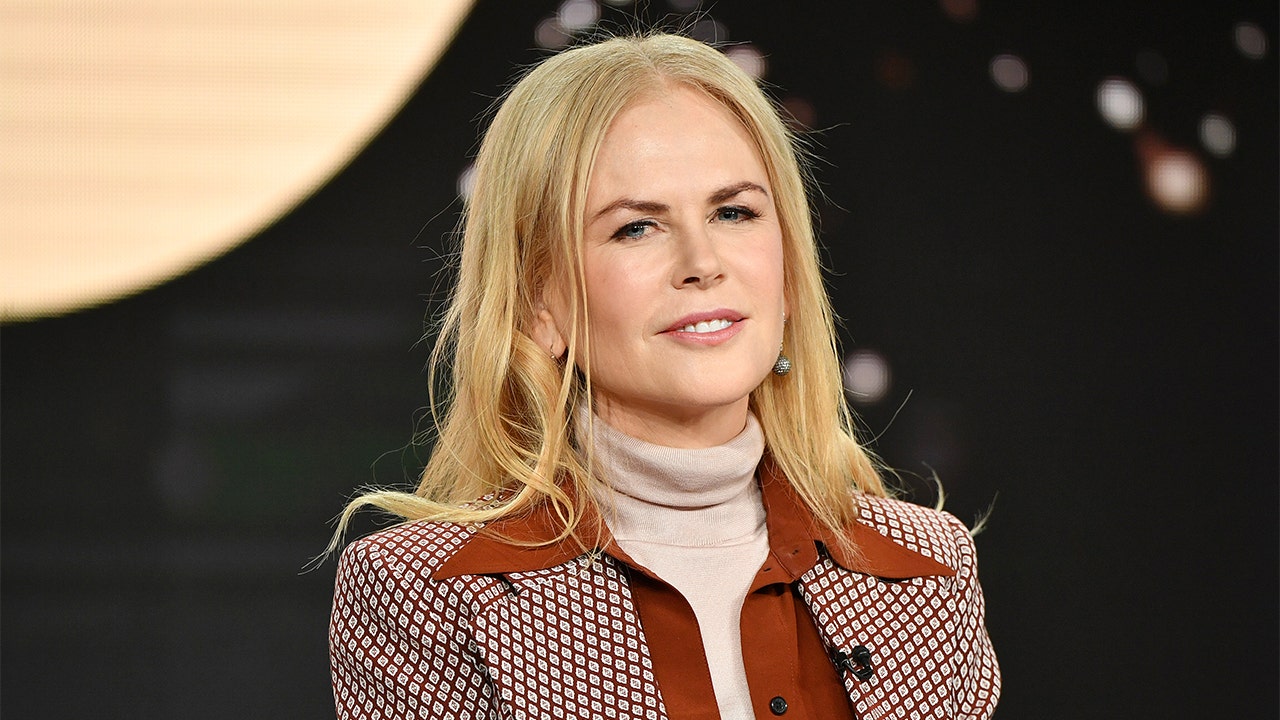 Kidman will join Streep in Ryan Murphy's The Prom on Netflix, which will pay her an eight-figure upfront salary. She will earn about $1 million per episode for her upcoming miniseries on HBO, The Undoing. 
#8 Ellen Pompeo: $19 million
After a contract renegotiation in 2017, Pompeo is earning about $550,000 per episode for her starring role on ABC's Grey's Anatomy. She reportedly adds about $6 million a year from her share of syndication profits.
#9 Elisabeth Moss: $16 million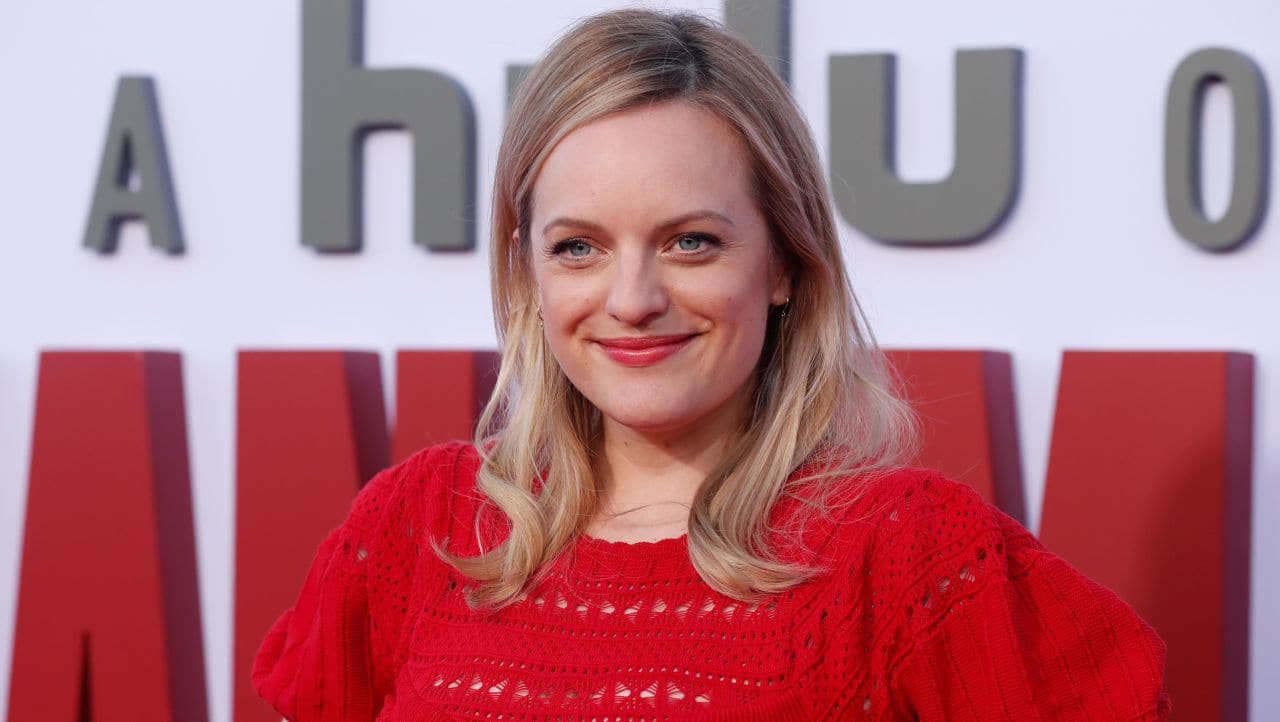 Hulu paid her $1 million per episode to star in the dystopian The Handmaid's Tale. She shared in the profits of Invisible Man, a surprise hit that cost just $7 million and grossed $134.3 million.
#10 Viola Davis: $15.5 million
Davis makes the list for the first time thanks to seven-figure checks from her roles as Annalise Keating on How to Get Away with Murder and Ma Rainey in Netflix's film adaption of the August Wilson play Ma Rainey's Black Bottom. 
The methodology to calculate the earnings of these actors isbased on data from Nielsen, ComScore, Box Office Mojo and IMDB, as well asinterviews with industry insiders. All figures are pretax and reflect earningsbetween June 1, 2019, and June 1, 2020; fees for agents, managers and lawyers(generally 10%, 15% and 5%, respectively) are not deducted.
Though, Hollywood's these gorgeous beauties have multiple sources of earnings. But these actress hit movies make them popular among fans, resulting they charge a hefty amount of fees for brand endorsement and social media posts.
Also Read: Do You Know How Much Celebrities Get Paid for Per Instagram Post?