8 Key Questions to Ask a Web Developer Before Hiring Web Development Service Provider
If you are mulling to have a website for your company that can represent your actual business profile, promote your products or services and provide other useful information to your customers and other occasional visitors. Then a website is the best platform to make striking presence on web with facility to carryout business transactions.
And if you are a merchant looking to sell your product directly to retail consumers an ecommerce website can provide you such an interactive online platform to execute such customized transactions successfully.
Web developments services offered by professional companies, include various aspects that can be vary from client-to-client as per the industry and specific requirements. Appoint a web development company that can meet your expectations within your needs and budget with quality service. But before taking this crucial step, there are few key questions you should ask a web developer to ensure their credibility towards your web developments needs.
Eight Key Questions To Ask Web Development Company
#1 How you Deal with Different Clients operating in different fields?
Every website is designed and developed while considering the business profile of company and as per its area of operation or services offered to end users. Has your web development partner has worked in the industry you are operating or not? Review their projects of the same industry, as working with same industry professionals will be useful for the both the parties.
#2 Can you create customize website as per the specific requirements?
If you have customized requirement for a website, then ensure your website development company can provide you such facility or not? Your preferred design, template/theme, plugins and other special extensions all should be customized as per your needs. Your developer must have such professionals to develop a website as per your choice within your budget.
#3 Which Web development framework you will use?
There are many open source web development frameworks available in the market, that are widely in used to create different types of website. PHP, HTML, Drupal, Joomla and Magento are the main frameworks used in website development, as per the various needs of the clients. Ask about the features and advantages to know and choose the right one as per the needs.
#4 Do you have experience in developing SEO-friendly websites?
In web world competition is also too high and everyone wish to achieve top rank on the search engines. And that can be possible only with search engine optimization (SEO) process. Appoint developers that can develop a SEO-friendly website, make sure they have technical teams having knowledge and experience of developing such website as per your needs.
Also Read: How to Start SEO for a Website?
#5 Can you Create Website responsive with Mobile operating systems?
The use of smartphones is rapidly increasing, so your website should be responsive to the various operating systems used in mobile phones. Mobile-friendly website has an edge over competitors to allow your customers to access your services at their fingertips. Ask your developer to develop a responsive website on various OS devices like smartphones and tablets.
Also Read: Top 5 Advantages of Using Responsive Website Design
#6 Can you develop a fully-customized ecommerce website?
E-commerce websites are highly in demand among traders or merchants offering various types of goods and services to retail customers. And if you are engaged in manufacturing or supplying of physical goods or having prospects of selling such goods to end-users in near future, then a ecommerce website can facilitate to deal in a best competitive manner. Magento is the best suitable platform for developing ecommerce website, and your web development company should have such web developers to create a low-cost dynamic ecommerce website.
#7 Can you create a Mobile App for your company website?
People are becoming smart with smartphones and they use apps for accessing various services available through web. You should also ask your developer, that they can develop interactive mobile apps for your company or for its website that can be accessible through popular mobile operating systems. In near future mobile apps will be the prime source of accessing web services with the preference among user to execute maximum transactions from anywhere.
Also Read: Importance of Mobile Apps in the Modern Business Environment
#8 What kind of Testing and Launching Process You use?
After the development of the website, testing and launching is an important factor for the web developers. You should also know the process and compatibility on various web browsers, as before finally launching it helps to identify various issues on a real-time basis and allows sufficient time to resolve such problems. Ask for testing team and all the resources available with them to fix if ther is any bug or needs improvement in any corner.
Why You Should Make Your Website Mobile Friendly: Six Reasons
Websites are the online doorway to represent the various aspects of a business enterprise. In today's world most of the business organization including small enterprises has web presence through websites or online portals. Now people can also easily access this web-based services using their portable communication devices like smartphones or tablets etc.
Highly featured smartphones allow accessing multiple web-based services anytime from anywhere at a lower cost. Smartphone users can open websites, do online shopping or make payments for various types of transactions with better visibility and user-interface. However, the compatibility of a mobile operating system is quite different from desktop computers but responsive websites can be easily accessed from different types of devices.
Also Read: Top 5 Advantages of Using Responsive Website Design
But to make website mobile friendly it can be easily optimized as per the compatibility and visibility of Mobile phones especially as per popular smartphones operating systems. A mobile-friendly website is very important to make your presence more accessible among the users. Now more people prefer to visit a website using their smartphones with better control and navigation process. Hence, mobile-friendly websites are important for business owners who are also offering products or services and attract online customers from various groups.
Six Reasons to Have a Mobile Friendly Website
#1 Revolution of Smartphones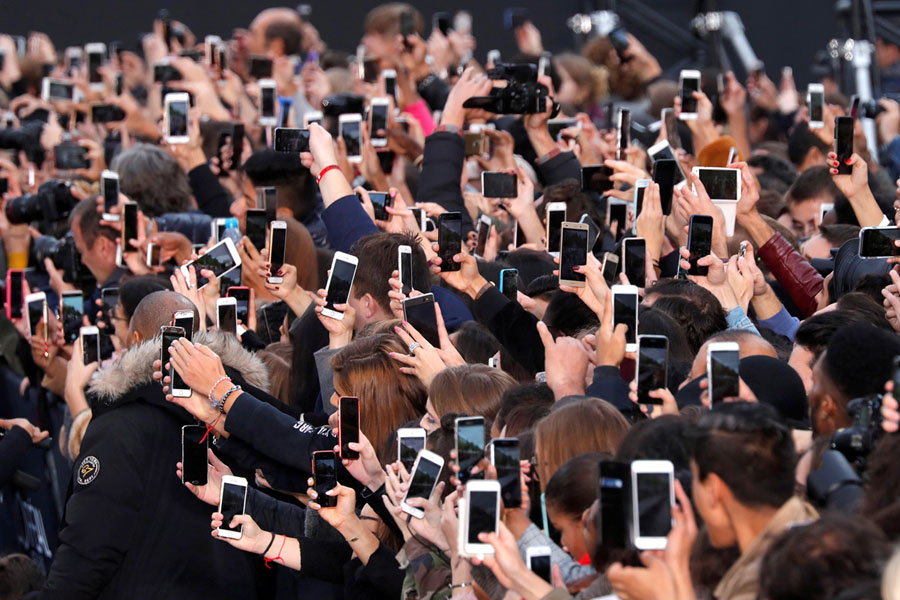 Over the past few years, a revolution of highly featured and affordable smartphones are available in the market providing an interactive platform to perform various tasks which were earlier only possible with computer devices. The demand for smartphones and the rise of its manufacturers are increasing rapidly worldwide with more internet-friendly devices.
#2 Affordable Internet Connectivity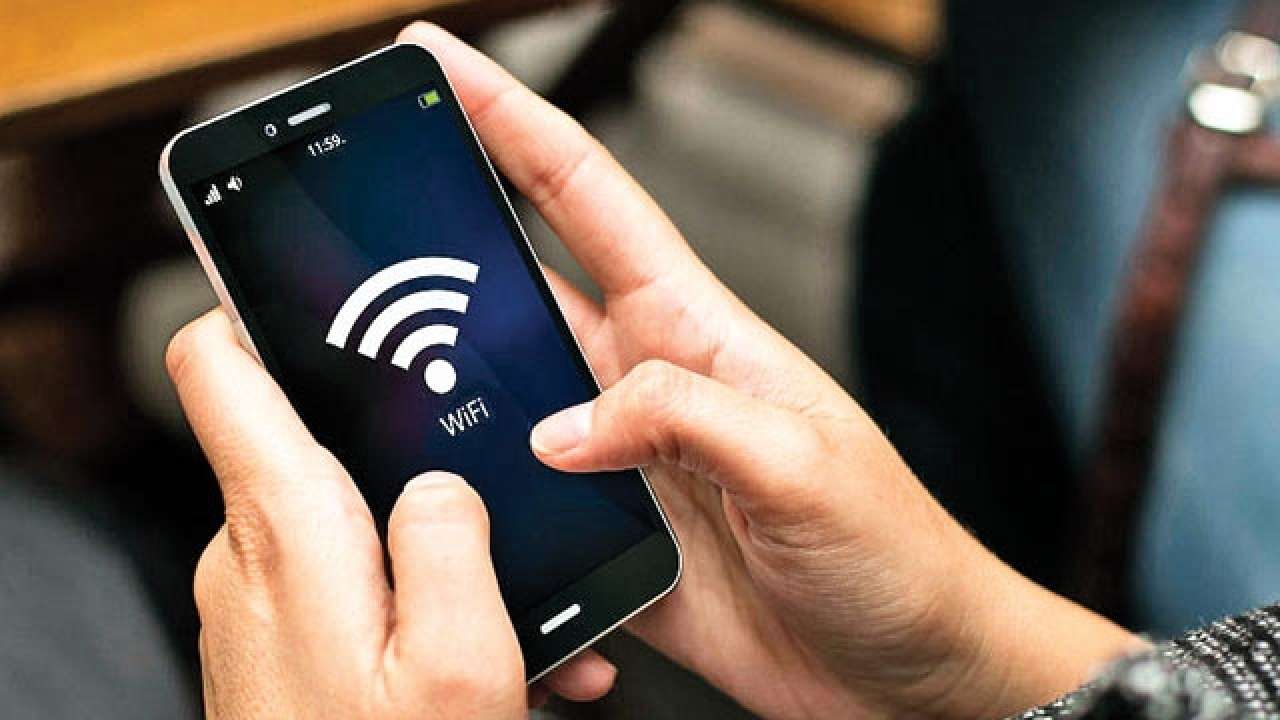 Smartphones are also specially designed to use internet based services which are now available at very affordable rates. Users also prefer to open various websites through their mobile rather than using the desktop or laptop. And the best part of using these phones is that they can be easily connected from multiple devices allowing internet connectivity.
#3 Better Online Traffic of Users
Compare to desktop PCs mobile optimized website have a large number of visitors with better ranking on the search engines. Non-mobile-friendly websites or not optimized as per the mobile visibility have a lower number of visitors. Customized apps are also the main reason to use mobile phones for accessing various services with better user-interface.
Also Read: How To Engage Customers Through Content: Six Ideas
#4 A Brand Management with Edge
Some of the companies even don't have a website, but having a mobile compatible web page is an edge over competitors. It also works as brand management for the service provider and helps to improve the brand image of the company with better scope to introduce new products or services under the same brand name with the edge of popularity among users.
Also Read: Importance of Mobile Apps in the Modern Business Environment
#5 Higher Conversion Rates of Users
Compare to desktop, smartphone users have a high conversion rate of visitors into a lucrative customer. Customers do online shopping or click on such ads to take actions on various promotional activities on their smartphones, the ratio is much higher than desktop computers. Hence, the conversion of customers is more than desktop compatible websites.
#6 Favourable for SEO with Better Ranking
Mobile website development is the process to optimize the various pages of a website as per the mobile's operating system and visibility. And a mobile-friendly website gets the advantage of ranking on search engines. That is very helpful in search engine optimization process, as they consider a mobile-friendly website as an advantage over other competitors.
Why Use WordPress for Business Website or Blogging: 7 Reasons
WordPress has become world's most widely used platform to develop website and web applications. It is freely available, easy to use and with lots of interesting features for different users. Are you are looking to have a website for your company and unclear to choose the right platform? Then WordPress can meet all your expectations and help you to get a user-friendly website at low cost. Here are few reasons that will encourage you to choose WordPress.
7 Reasons to Use WordPress for Website or Blogging
#1 Open Source and Free to Use CMS
WordPress is free and open source platform to develop websites or other useful web applications as per the customized requirements. WordPress.org provides it absolutely free which makes it one of the most preferable website development platform across the world.
#2 Amazing Content Management System
Developing a website involves management of contents in organized manner, and WordPress has market leadership in CMS. It provides full authority to update or organized contents as per the requirements with various user-friendly tools to accomplish crucial CMS tasks easily.
#3 Business Growth with Website Scalability
Websites developed on WordPress can be easily expanded in terms of adding more number of pages or updating large amount of contents in various sections. WordPress developers don't need to add links or pages when they update navigation panels, it is automatically done.
#4 Easy to Optimize and SEO-friendly
Search engine experts say, WordPress is very SEO-friendly, as it automatically corrects lots of SEO related issues and makes a site attractive from search engine perspective. WordPress allows developers to correct SEO related issues or activate plugins that affects site ranking.
Also Read: How to Start SEO for a Website?
#5 Room for Extensions and Plugins
Web development with WordPress you will find unlimited plugins freely available to install on your website. Lots of useful plugins and extensions for business are available for different types of needs, and you can also choose from free to premium paid plugins as per the means.
#6 Highly Secure and Safe for All Users
While considering security and privacy aspects, WordPress have such features to activate security plugins to keep our site safe and secure. WordPress sites are already more secured and allow users to protect website from hackers and other cyber threats.
#7 Compatible with Mobile and Other Devices
In the era of smartphones and ever rising use of internet for browsing websites, microblogging portals and online shopping, WordPress development enables to optimize sites as per the mobile user-interface. WordPress sites can automatically optimize if it is open on a mobile phone, tablet or any other device as per the screen size and resolution.
Also Read: Importance of Mobile Apps in the Modern Business Environment
Why Use PHP for Web Development to Grow Your Business?
Every business has vision to become industry players and serve best to the largest group of customers with a global existence. Web based services are playing a major role in leveraging the business operations which helps them to better grow with cost effective business solutions by adopting the new and innovative technologies.
Technological advancement enables business owners to operate with web based applications and interactively keep connected with customers. PHP is such one of the most efficient programming language helps to develop websites, blogs, portals and custom applications with various options of customizing the web pages.
Though, to develop web based services, lots of other resources required in collaborative manner to make it efficient and resourceful. You pay for hiring various services but there are numerous sources which are freely available and capable for creating useful applications. So, let's find out why choose PHP for web development.
Three Reasons Why PHP is Best for Web Development
#1 Open Source Compatible with Cross-platform
Use PHP web development to employ them in your business procedures, it will work as a cost effective tool and help you to grow your business with better management and control. Over the past years it has emerged as a one of the most powerful scripting language suitable for different types of business organisations and small enterprises as per their requirements.
It is an open source free platform and has ability to run on various operating systems including Windows, Mac OS and Linux. Available freely and can be integrated with other functions and useful extensions, PHP has many other advantages with cost-effective development process making a best option for you to get a website.
#2 Low-cost Web Development and SEO-friendly
A low cost website can be easily developed with PHP, and interactive application can be created with its development tools. It will reduce the cost spend on other services to make it search engine friendly, developer can enable relevant extensions or install or enable the various plugin to make the website fully SEO friendly.
Also Read: How to Start SEO for a Website?
The cost on PHP is negligible, unless you buy a premium services. You spend few bucks on developer and resources but working with PHP developer you can save huge amount of money which will help you to utilize in other areas to expand your business.
Owing to freely available resources, the support service is also very helpful and cost effective for the end-users. It is widely in use and joined community members share their experiences to improve its application or optimize various functionalities to make it more expedient.
#3 Efficient and Suitable for All Types Businesses
Using this language tool an enterprise can develop a web application to perform various takes in respect with accomplishing transaction with clients. It will reduce the cost of manual handling and data management, a PHP backed web application can achieve various task at low cost helping companies to operate with better margins.
Also Read: Seven Useful Tips for Web Application Development
Efficiency and effective work save lots of time cost in business world. A PHP web application on this CMS performs expediently leaving behind other competitors. May they would be also using it but a proficient developer can create unique codes and make best use of its language resource which can help to produce an efficient and cost effective application for all size business growth keeping them ahead among their rivals.