Why You Should Make Your Website Mobile Friendly: Six Reasons
Websites are the online doorway to represent the various aspects of a business enterprise. In today's world most of the business organization including small enterprises has web presence through websites or online portals. Now people can also easily access this web-based services using their portable communication devices like smartphones or tablets etc.
Highly featured smartphones allow accessing multiple web-based services anytime from anywhere at a lower cost. Smartphone users can open websites, do online shopping or make payments for various types of transactions with better visibility and user-interface. However, the compatibility of a mobile operating system is quite different from desktop computers but responsive websites can be easily accessed from different types of devices.
Also Read: Top 5 Advantages of Using Responsive Website Design
But to make website mobile friendly it can be easily optimized as per the compatibility and visibility of Mobile phones, especially as per popular smartphones operating systems. A mobile-friendly website is very important to make your presence more accessible among the users. Now more people prefer to visit a website using their smartphones with better control and navigation process. Hence, mobile-friendly websites are important for business owners who are also offering products or services and attract online customers from various groups. If you want, you can look here for more information.
Six Reasons to Have a Mobile Friendly Website
#1 Revolution of Smartphones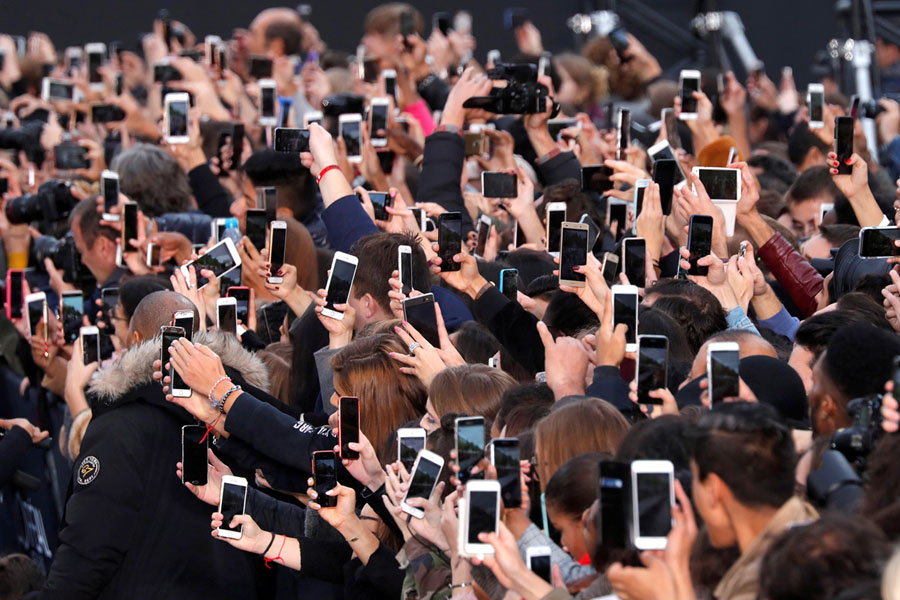 Over the past few years, a revolution of highly featured and affordable smartphones are available in the market providing an interactive platform to perform various tasks which were earlier only possible with computer devices. The demand for smartphones and the rise of its manufacturers are increasing rapidly worldwide with more internet-friendly devices.
#2 Affordable Internet Connectivity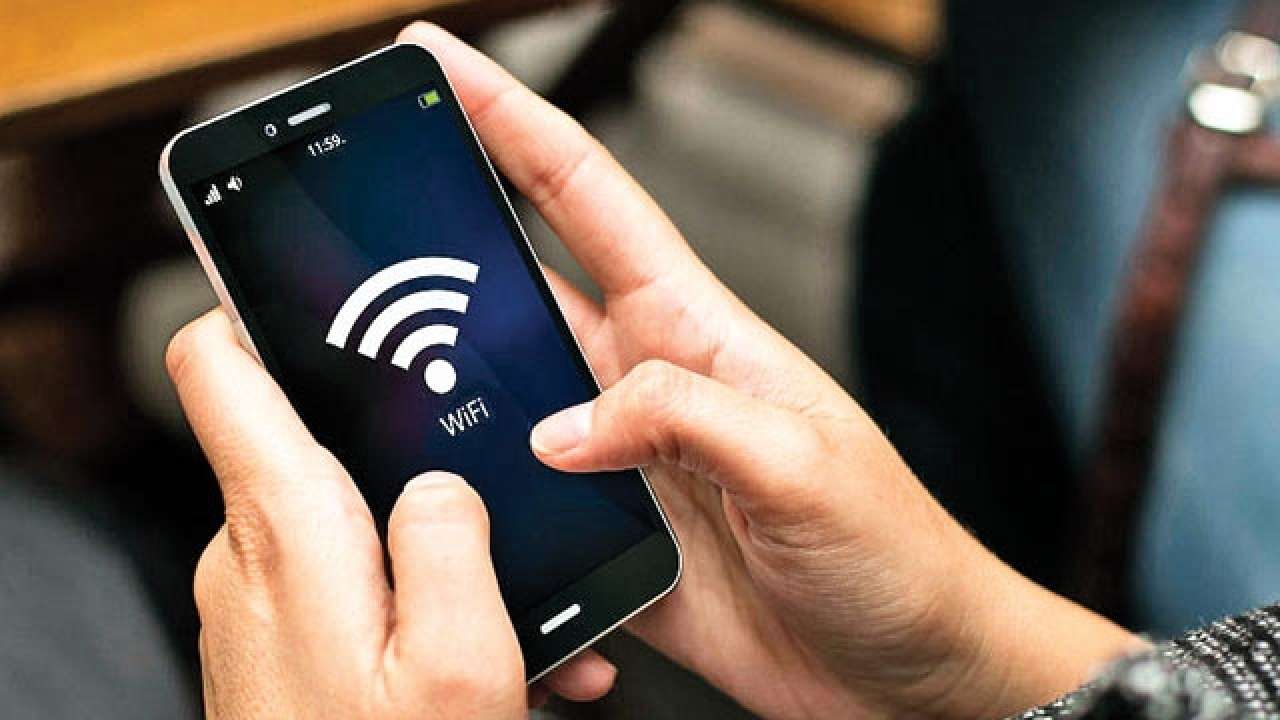 Smartphones are also specially designed to use internet based services which are now available at very affordable rates. Users also prefer to open various websites through their mobile rather than using the desktop or laptop. And the best part of using these phones is that they can be easily connected from multiple devices allowing internet connectivity.
#3 Better Online Traffic of Users
Compare to desktop PCs mobile optimized website have a large number of visitors with better ranking on the search engines. Non-mobile-friendly websites or not optimized as per the mobile visibility have a lower number of visitors. Customized apps are also the main reason to use mobile phones for accessing various services with better user-interface.
Also Read: How To Engage Customers Through Content: Six Ideas
#4 A Brand Management with Edge
Some of the companies even don't have a website, but having a mobile compatible web page is an edge over competitors. It also works as brand management for the service provider and helps to improve the brand image of the company with better scope to introduce new products or services under the same brand name with the edge of popularity among users.
Also Read: Importance of Mobile Apps in the Modern Business Environment
#5 Higher Conversion Rates of Users
Compare to desktop, smartphone users have a high conversion rate of visitors into a lucrative customer. Customers do online shopping or click on such ads to take actions on various promotional activities on their smartphones, the ratio is much higher than desktop computers. Hence, the conversion of customers is more than desktop compatible websites.
#6 Favourable for SEO with Better Ranking
Mobile website development is the process to optimize the various pages of a website as per the mobile's operating system and visibility. And a mobile-friendly website gets the advantage of ranking on search engines. That is very helpful in search engine optimization process, as they consider a mobile-friendly website as an advantage over other competitors.
How to Solve The Biggest Common Problems in Software Development?
Developing something new can have many issues either it is a new website or a software application, all need time and efforts with a technology to create a unique and functional application as per the needs and budget.
As we all know during software development, lots of issues come in front of developers and its users. But most of the biggest problems of software developments can be addressed with the feasible solutions for benefiting both the entities. Here, we brought a few ideas to solve common software development problems.
Collecting Actual Requirements
The foremost problem with software development projects is the acquisition of actual requirements of clients. Before initiating the development process developer team must have the definite requirements of the clients to ensure the project's successful delivery.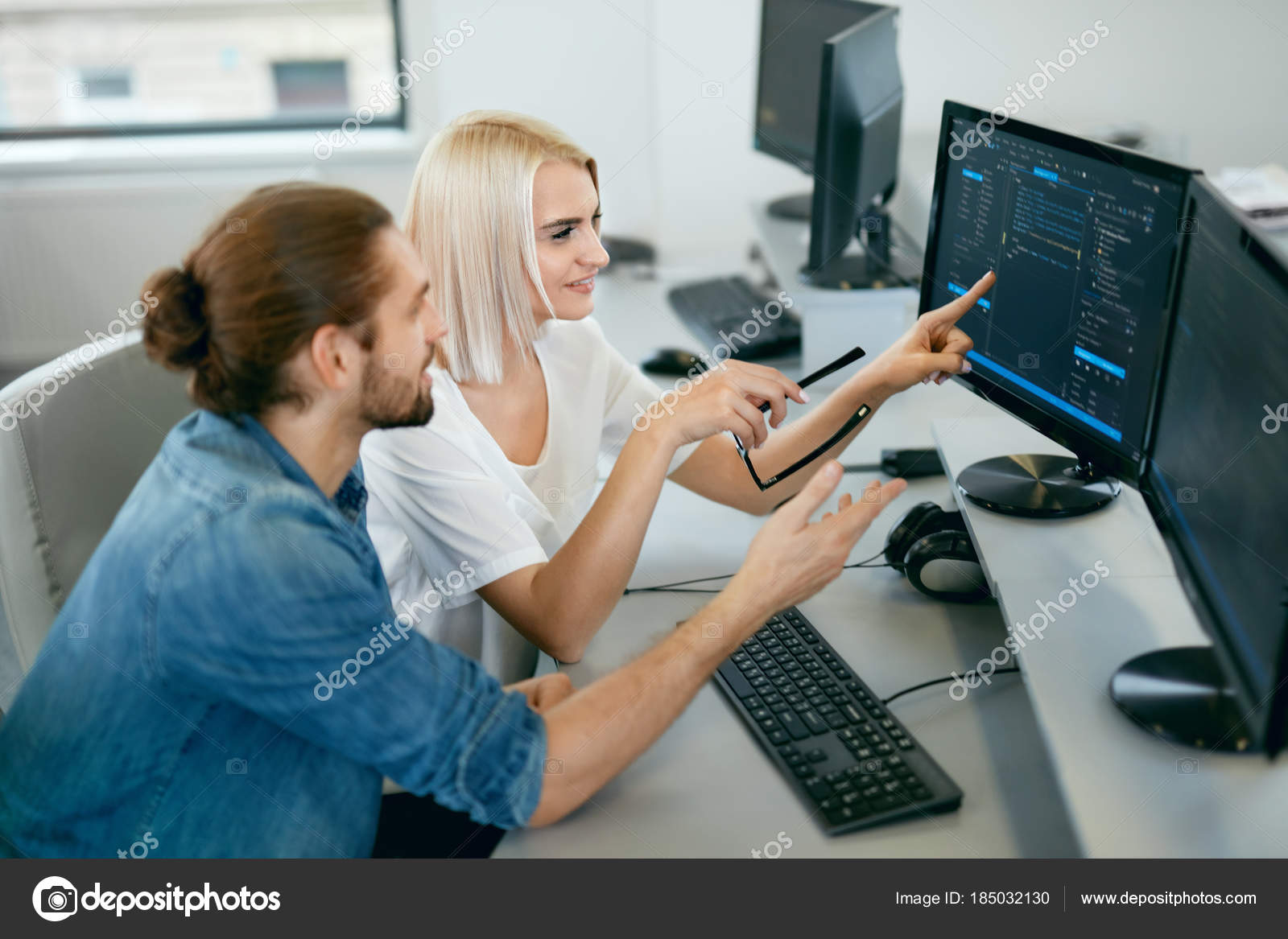 Many times a client doesn't know what he exactly wants and how much there is scope to meet such requirements. Only a developer knows this better.
Also Read: 8 Key Questions to Ask a Web Developer Before Hiring
Hence, to deal with such problems, a relevant person should be in charge to gather all the information in written format with the approval or signature of the client prior to starting the project. No doubt it will take time but will minimize time and efforts at a later stage of web development services.
Project Scheduling and Costing
The improper scheduling or allocation of time for each task exceeds the deadlines of project delivery time. And there are many reasons for improper scheduling of project execution and delivery.
Assign a specified time to the project manager to complete a particular task within the specified time limits. And because of budgeted projects, it also takes time to maintain the costing as per the client's budget.
But, control on scheduling and costing can be done with the help to proper task management and timely updates from the developers at every stage of project development making the project cost-effective with timely delivery.
Collaborative Communication
During the software development process, the communication method between clients and the project development team is very important to understand the actual requirements and its implementation at a practical level.
The communication process can be followed by either meetings, documentation, brainstorming or web-based communication or anything that can be easily accessible to all.
Hence, a collaborative communication process between clients, developers, and designers will reduce the errors and help to deliver projects at a scheduled time.
Development and Testing
Development is also a critical process for the developers, as insufficient information, costing and time limits, all these aspects affect the development process.
Add-ons or minor changes in features during the development stage can disturb the cost and schedule of project delivery. And after the development, testing is also one of the most important stages of software development.
Also Read: Seven Useful Tips for Web Application Development
Though, it takes time and involves an extra cost to carry out the entire process but without this, it is very difficult to identify the real-time issues arise at the time of use of the software.
Thus, to, make it easier and productive, start testing at an early stage with end-users and fix the problems or necessary changes at the same time to avoid major modifications requited by the clients at a later stage affecting the existing projects.
Why These Are Most Popular PHP Framework For Website Development?
With the rise of web based services, PHP frameworks are becoming one of the most widely use techniques to develop various applications and web based portals. Choosing the right framework is the key decision of a web developer.
Though, there are many frameworks and each one has its own advantages or disadvantages. But choosing the the correct framework saves time and efforts spend on unnecessary coding or organizing them in required formats.
Also Read: Why Use PHP for Web Development to Grow Your Business?
Below you can check best PHP frameworks for web development and their features which you can choose as per your project's requirements and feasibility of use with different resources to show your web development skills.
7 Most Popular PHP Framework for Web Development
#1 Laravel
One of the most popular frameworks for PHP development, Laravel is free open source PHP framework design for developing different types of web applications.
Also Read: Seven Useful Tips for Web Application Development
PHP framework is basically used to perform various tasks for developing enterprise level application projects. It allows developers to easily manage and organize the inner structure as per the varied requirements.
#2 Phalcon
Phalcon is one of the fastest framework implemented on PHP, provides high performance and lesser resource usage with the facility to develop without having knowledge of C language.
The best feature of using Phalcon framework is that, it reduces processor time and also improves the performance of entire application that helps to develop a dynamic web application.
#3 Symfony
Symfony is one of the most actively used frameworks known for reducing repetitive task of coding with more effective controls across the panel.
Suitable for enterprise level applications, it facilitates a set to easily integrate with the application and syndicated with precise methodology which helps to work effectively and efficiently while performing crucial tasks.
#4 Codeigniter
Suitable for beginners, Codeigniter is suitable for PHP coders who prefer to use simple and sophisticated web applications. It is a truly recognized and responsive open framework for PHP helpful in developing new generation applications.
Also Read: Importance of Mobile Apps in the Modern Business Environment
Codeigniter needs almost negligible level of configuration without any code restrictions allows a simplified solution for complex applications.
#5 Zend
One of the most appreciated PHP framework for web development, Zend is suitable for all type enterprise projects. It is equipped with flexibility, robustness and scalability with easily customizable functionality.
Also Read: Why Use WordPress for Business Website or Blogging: 7 Reasons
Zend framework is suitable of beginners as well as intermediates, but an expert having experience in PHP programming can only make best utilization of its applications and internal features.
#6 CakePHP
Compared to other popular frameworks, CakePHP allows users to easily apply codes and develop a user-friendly web application at low cost.
Working with CakePHP framework, developers can easily setup database with simple configuration process and database access which also allows complete authentication and validation into the original PHP frameworks.
#7 Yii
Especially designed to work with AJAX, Yii is loaded with various interesting features and one of the fast and secure professional PHP framework.
With Yii developers can avoid complexities and repetitive coding actions with the option to use reusable and clean codes. It is a very powerful framework ideally suitable for developing social networking web portals in least time.
Users prefer PHP framework because of reliability and simplicity. And there are wide options to choose the right framework as per the developers ease and user's requirement.
Also Read: 8 Key Questions to Ask a Web Developer Before Hiring Web Development Service Provider
All frameworks have their own features, hence, developers should wisely chose the right one while considering the user's need and cost of other resources involved in making the application more useful and productive.
How To Improve Web Designing Skills: Five Web Design Techniques
A website is an online gateway for a company to share various things among customers or audiences. Images and pictures are playing an important role in presenting information among the audience with the option to further share through different platforms.
A home page image or products pictures all can influence the site visitors and encourage them to utilize the services.
Web designing is one of the most essential elements of web development and application development process. Web designing service is directly related to creativity and art to depict the company's organizational behavior, its products, services and work environment.
Catered with innovative web tools and innovative imaging techniques, this service can be improved with the following tips to enhance its importance and use in various online projects.
Five Web Design Techniques to Improve Designing Skills
#1 Choose the Right Color Combination
Use the combination of solid and reflective colors simultaneously as per the website logo and business profile of the company. You can try neutral colors palettes to show the elegance and modernization with a holistic approach to entice visitors and turn them into a customer.
#2 Perfect Fonts and Texts Sizes
Too large or too small fonts are not suitable from the look and feel angle, hence choose the right font size and designs for better visibility on various web platforms or web browsers.
The color of fonts should be ideally black, light or white with dark backgrounds and white font is best on dark shades to reflect the scripts on different devices like desktop, tablets and smartphones, etc.
#3 Avoid Flash and HD Images
To run a flash image all devices need additional plug-in and few devices not support or not compatible with that. Though, flash images change randomly but take time for loading.
And, high-resolution images have best picture clarity but are too heavy in size. Use of Flash or HD images will increase the load time and also slow down the speed of the whole website.
#4 Buy Professional Images
Use of cheap and freely available images on the web can spoil website ranking, as they are visibly not good in quality and might also be used by someone else in similar projects.
Hence, investing money in professional photography will improve the image of the website among the audience. And such professional images are created exclusively and sold individually as per the demand.
#5 Create Responsive Designs
Web designs have many attributes, but the main aspect is that it should be responsive for a website and its user-interface so that visitors can open it in different browsers.
Also Read: Top 5 Advantages of Using Responsive Website Design
A website or image taking too much time to reload can irritate visitors and will increase the bounce rate of a website which directly affects the page rank of the whole website on leading search engines.
Hope these web design techniques will help designers especially to newcomers in the industry to create few innovative designs and make a space in this industry for better opportunities to show their skills at the right place.